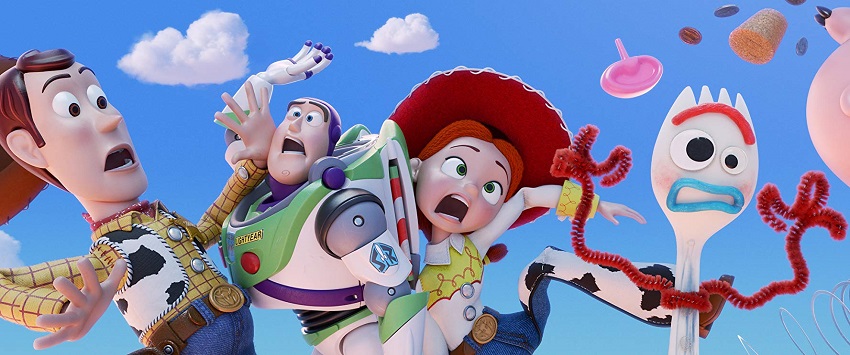 It's almost shocking to think that, given how prevalent animated movies are these days, Pixar's original Toy Story, released way back in the mists of time of 1995, was the first ever fully computer-animated movie. It was the movie that put the now Disney-owned studio on the map and they've gone on to release some of the most beloved (and profitable) animated movies of all time, racking up a number of Oscars, Golden Globes, Grammys, and various other awards along the way.
Last year Pixar revealed they'd be returning to the franchise that started it all with Toy Story 4, and they've just released the first teaser trailer for the highly-anticipated fourquel. Stars Tom Hanks, Tim Allen, and Annie Potts all return to voice Sheriff Woody, Buzz Lightyear, and Bo Peep respectively, along with many characters from the franchise also voiced by their original actors with the exception of Don Rickles (as Mr. Potato Head) who passed away last year. The fourth installment will also see the introduction of a new, makeshift toy by the name of Forky who'll be voiced by Tony Hale (Arrested Development, Veep).
The official plot synopsis is as follows:
Woody has always been confident about his place in the world and that his priority is taking care of his kid, whether that's Andy or Bonnie. But when Bonnie adds a reluctant new toy called "Forky" to her room, a road trip adventure alongside old and new friends will show Woody how big the world can be for a toy.
Let's take a look:
There's not much to say because this is a teaser trailer in the truest sense. Just know that the gang's back together and they're looking as good as ever. And there's a fork toy. And no, I'm not going to make fork puns you forkers. What the fork? I fork I'd be able to control it.
Toy Story 4 is due for release in the US on 21 June 2019.
Last Updated: November 13, 2018