What do you see? The light? The dark? There's so much more. So like, turn off your room lights already and put your PC on, because after six months it's finally time to dig into a juicy new trailer for Star Wars: The Last Jedi.
In Lucasfilm's Star Wars: The Last Jedi, the Skywalker saga continues as the heroes of The Force Awakens join the galactic legends in an epic adventure that unlocks age-old mysteries of the Force and shocking revelations of the past.
Oh man, there is so much to unpack there. We've got Finn looking to win the award for best perfect shot of the year when a very pissed off Captain Phasma tangles with him, Luke's (probably initial) refusal to train Rey and Kylo Ren looking set to do the unthinkable. Then there are hints that Rey and Ren may be far more powerful than initially imagined, a war in the stars and porgs. Also, look at the new poster for this film. Sweet Jar Jar, it is magnificent: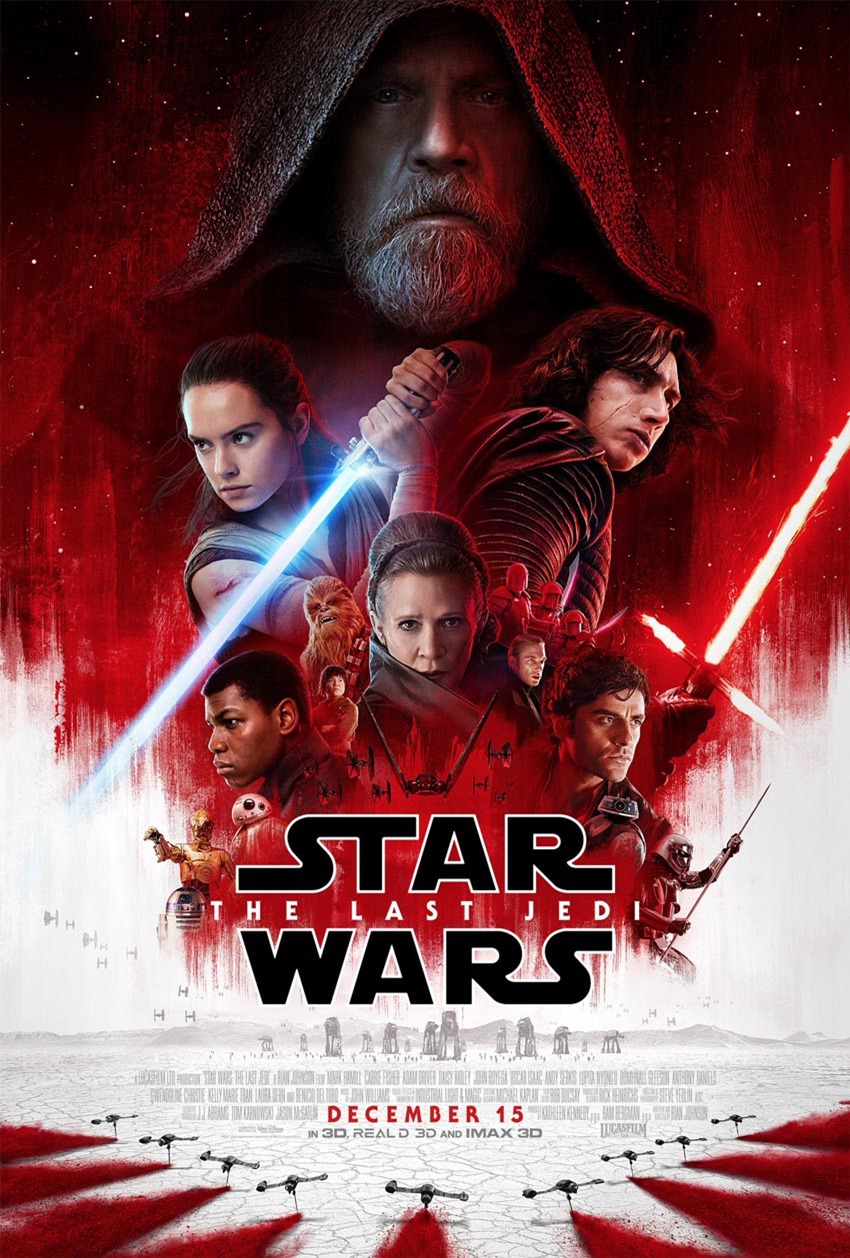 All the porgs dammit, I will buy a plushy of those adorable fellas the second I see them. All of a sudden, December 15 and its ticket sales feels excruciatingly far away. Star Wars: The Last Jedi stars Daisy Ridley, Mark Hamill, Adam Driver, Carrie Fisher, John Boyega, Kelly Marie Tran, Oscar Isaac, Laura Dern, Benicio del Toro, Gwendoline Christie, and Andy Serkis, with Rian Johnson directing.
Last Updated: October 10, 2017