With the western genre seemingly being back in vogue again in Hollywood with a spate of TV series and movies either recently released or in production, Netflix is now throwing its ten-gallon Stetson into the ring with upcoming western series Godless. And I think it's fairly safe to say that the online media streaming giant is not messing around here.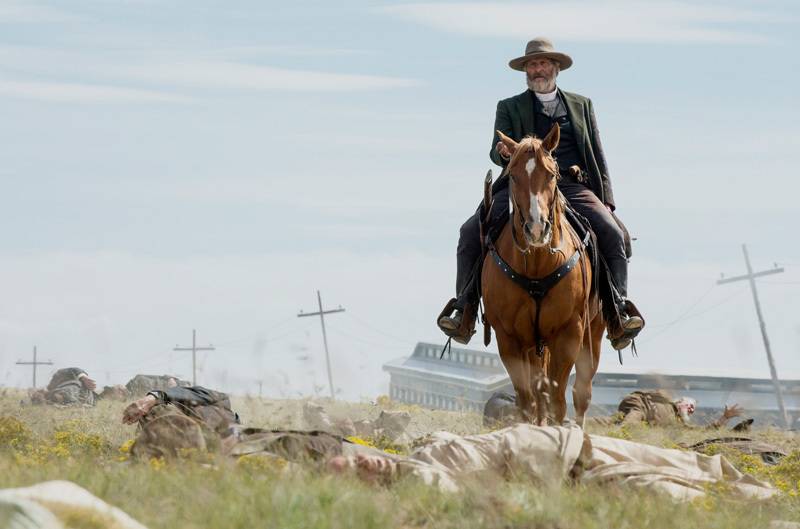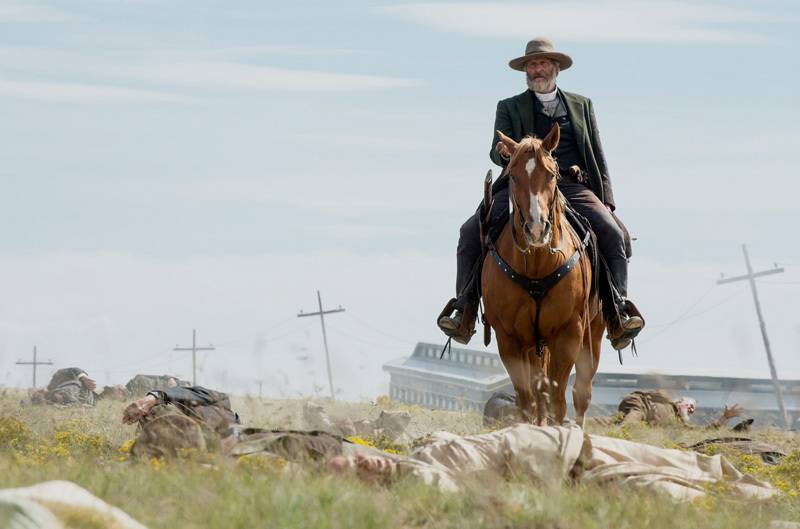 Written and directed by Scott Frank, the Oscar and Golden Globe nominated screenwriter for Out of Sight, Get Shorty, Logan and Minority. Executive produced by Oscar-winning filmmaker Steven Soderbergh. Starring four-time Golden Globe nominee Jeff Daniels. Etc etc. The daunting list of star power just goes on and on.
Billed as "a seven-part epic western", Godless will see Daniels as a regular lead on a TV drama for the first time since the brilliant The Newsroom ended in 2014. He's only had three credits to his name since then – none of which were particularly noteworthy – so I'm hoping this means he was just conserving his thespian energies for this venture. You may not get a good grasp of it from the stylish trailer above, but Godless will actually see Daniels change gears a bit though, as he'll  be playing the series' villain. You can read all about it in the official synopsis:
Notorious criminal Frank Griffin (Jeff Daniels) and his gang of outlaws are on a mission of revenge against Roy Goode (Jack O'Connell), a son-like protégé who betrayed the brotherhood. While on the run, Roy seeks refuge with hardened widower Alice Fletcher (Michelle Dockery), an outcast herself, in a worn-down, isolated mining town of La Belle, NM — governed mainly by women. When word reaches La Belle that Griffin is headed their way, the town bands together to defend against the murderous gang in a lawless western frontier.
That sounds like a pretty darn good premise for a western, if you ask me. And with a support cast rounded out by Jack O'Connell (Unbroken), Michelle Dockery (Downton Abbey), Kim Coates (Sons of Anarchy), Thomas Brodie-Sangster (Game of Thrones) and Scoot McNairy (Argo), I will definitely be checking this out when it premieres on Netflix on 22 November. In the meantime, check out the gallery of pics below.
Last Updated: October 17, 2017