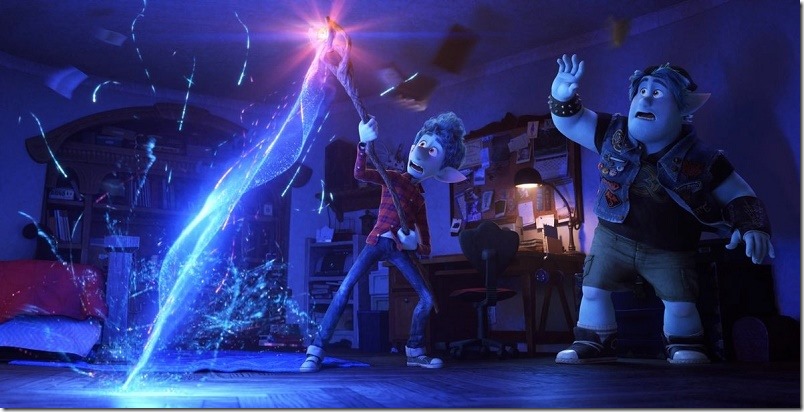 I think the world will agree that Pixar makes great movies. What Pixar really does well though is make great original movies. After focusing on far too many sequels over the past year, it's great to see the animation company back into doing what they do best and coming up with a new original movie. In fact, Pixar is only planning to release two original movies next year (Soul is the other one) with no sequels currently in development. As good as some of these sequels were let's hope it stays that way.
Onward looks exceptional and not just because of its two lead voice actors in Chris Pratt and Tom Holland – who are bound to just ooze charisma – but also because it features a great modern-day tale with modern-day technology in a world filled with elves, centaurs and dragons. So far, everything about the movie has looked great but otherwise been rather cryptic. Thankfully though, Pixar dropped a new trailer which gives us a whole lot more about what we can expect with their new movie next year:
Great animation. Check. Wonderfully relatable characters. Check. Lots of infectious humour. Check. A touching story that might cause you to tear up along the way. Check.
It certainly seems like Onward is going to tick all the required boxes for a Pixar classic even if many of us wish some of those boxes didn't quite exist. Pixar knows how to pull on the heartstrings like no other and will probably be toying with them again when this movie comes out on March 6th next year,
The film is inspired by writer-director Dan Scanlon's relationship with his real-life brother and father (who similarly died when Scanlon and his sibling were very young) and looks set to be another hit for Pixar.
Last Updated: October 11, 2019