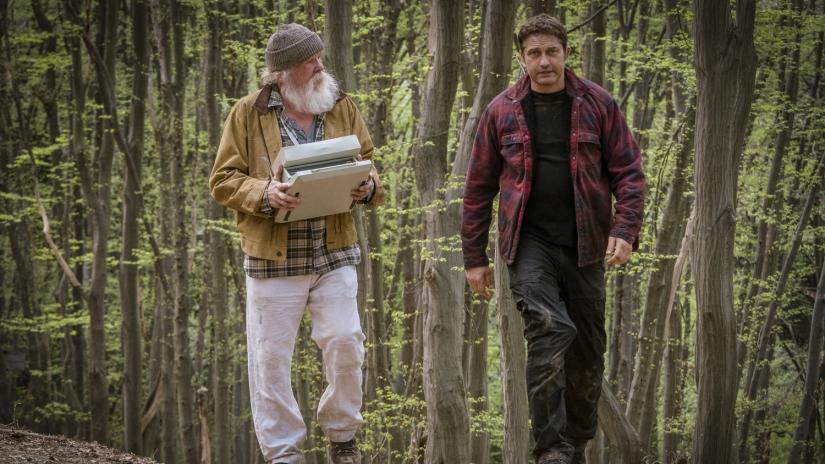 We had three new releases in the US this weekend past, headlined by action-thriller threequel Angel Has Fallen. We hosted a screening for this Gerard Butler-led actioner at the end of last week, and I have to tell you that I was very surprised by how much I enjoyed it. It's a very by-the-numbers action movie and suffers from a bunch of issues (stupid shaky cam!) but it also has great, tense gunplay and a bunch of unexpected heart thanks to a wonderful turn by Nick Nolte, and somehow pulls off the miraculous feat of being the third film in a flagging action franchise that is actually way better than the two entries before it.
So where am I going with this mini-review? Well, it would seem that American audiences were just as surprised as I was to see how solid Angel Has Fallen is, as the film flew by its low-teen predictions to notch up a $21.2 million debut. This may be the smallest debut of the series thus far, but it's the first time the franchise has opened at no.1 on the US charts.
With that film's over-performance, it means Good Boys dropped to 2nd place after its own surprising debut last weekend. The R-rated comedy held on better than expected as it earned another $11.7 million. That meant that chart newcomer Overcomer (say that three times fast) had to settle for 3rd place. The faith-based drama posted an opening of $8.2 million. Nipping at its heels, The Lion King added another $8.1 million as its domestic total climbed to over half a billion dollars.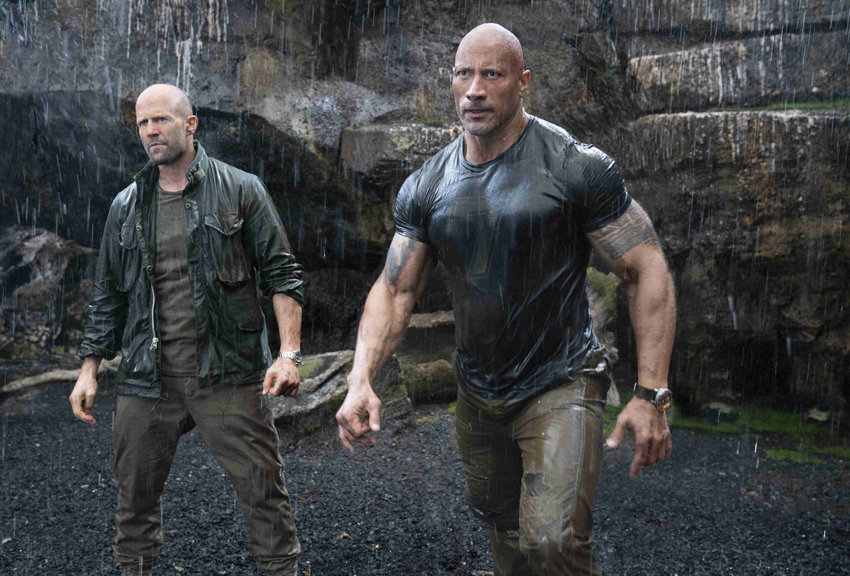 Rounding out the top five is Hobbs & Shaw, which earned another $8.1 million in the US. The big story though is the Fast & Furious spinoff's long-awaited debut in China. And as expected, it was huge! The Dwayne Johnson and Jason Statham-led action blockbuster brought in a massive $102 million, the largest August opening ever in the history of the Asian market. It's also the second-largest debut for the franchise, following Fate of the Furious' record-setting $184.9 million in 2017. With this big push from China, it puts Hobbs & Shaw's global total at a very respectable $588.9 million, which will go a long way to counter its inflated $200 million production price tag.
Down in 6th place is where we find the final newcomer as ensemble black comedy/horror Ready or Not. The film has received very strong word of mouth from critics and was also the widest release ever for the indie-focused Fox Searchlight Pictures (now owned by Disney) with nearly 3 000 cinemas. However, none of that could prevent it from opening below expectations with just $7.5 million.
On the opposite end of the spectrum, way, waaaaaay down in 24th place, Amazon Studios debuted dramedy Brittany Runs a Marathon in just five cinemas. Earning $175 696 the film posted the best per-theatre-average on the charts by far with $35 194. The next best figure is Angel Has Fallen's $6 467.
Let's see what's happening on the rest of the US box office chart.
| No. | Movie Name | Weekend gross | Percentage change | US Domestic gross | Worldwide gross | Last Week's Position |
| --- | --- | --- | --- | --- | --- | --- |
| 1 | Angel Has Fallen | $21.2 million | NE | $21 million | $21.2 million | NE |
| 2 | Good Boys | $11.7 million | -45% | $42 million | $48.9 million | 1st |
| 3 | Overcomer | $8.2 million | NE | $8.2 million | $8.2 million | NE |
| 4 | The Lion King | $8.1 million | -33% | $510.6 million | $1.508 billion | 3rd |
| 5 | Fast & Furious Presents: Hobbs & Shaw | $8.1 million | -42% | $147.7 million | $588. 9 million | 2nd |
| 6 | Ready or Not | $7.5 million | NE | $7.5 million | $10.5 million | NE |
| 7 | The Angry Birds Movie 2 | $6.3 million | -38% | $27 million | $74.6 million | 4th |
| 8 | Scary Stories To Tell in the Dark | $6 million | -40% | $50.4 million | $72 million | 5th |
| 9 | Dora and the Lost City of Gold | $5.2 million | -39% | $43 million | $60.4 million | 6th |
| 10 | Once Upon a Time in Hollywood | $5 million | -34% | $123.1 million | $239.7 million | 8th |
NE = New Entry
Last Updated: August 26, 2019