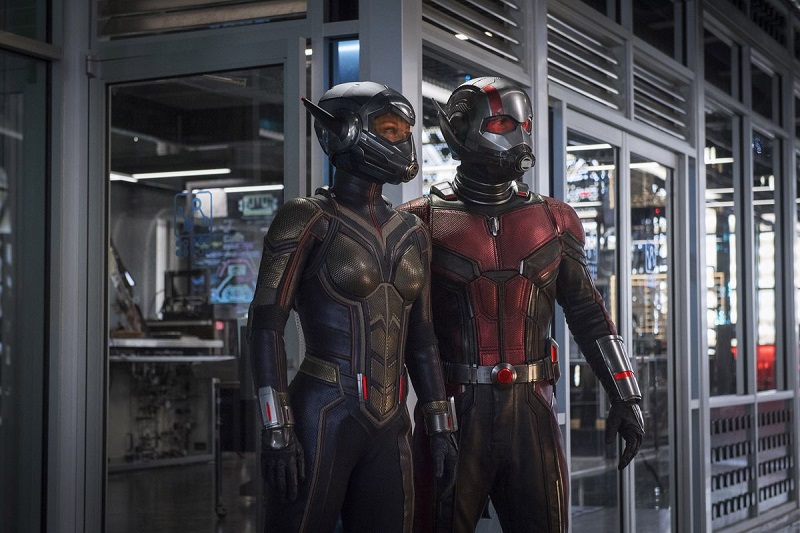 Ant-Man and the Wasp and its 2015 predecessor are arguably Marvel's smallest movies, both in terms of the physical size of their characters and narrative scope. That doesn't mean they don't make money though. While the original Ant-Man boasted the second lowest MCU debut with $57 million (more than likely due to audiences' unfamiliarity with a rather silly-sounding superhero) it made sense that its follow-up would improve on that, with Disney themselves predicting a domestic debut of between $70-80 million.
And as I started writing this article yesterday morning, as I normally do, it looked like they apparently underestimated the sequel, as Ant-Man and the Wasp appeared to have exceeded expectations and was on course for a debut in the region of $85 million. And then it suddenly wasn't. Experiencing one of the biggest Saturday drop-offs in the MCU, Ant-Man and the Wasp only came in at $76 million. Still way above its predecessor and more than enough to claim first place, but not quite the gigantic splash it looked like when its huge Friday numbers were coming in.
Internationally, Ant-Man and The Wasp did make a splash though. Despite only opening in 48% of markets, with big locations like China, UK, Germany and Japan still to come in the next month or so, the Marvel sequel earned an additional $85 million. That's nearly double the original film's international debut and pushes it to a global total of $161 million after just three days to balance out its production budget of $162 million.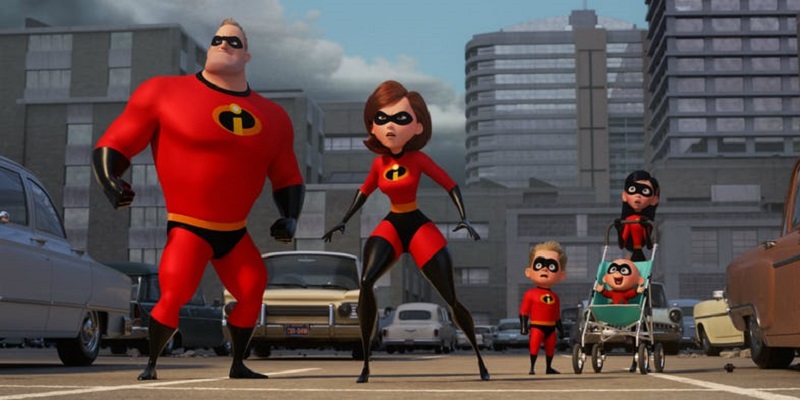 While Ant-Man and The Wasp comfortably opened at the top, the battle for 2nd place between holdovers Incredibles 2 and Jurassic World: Fallen Kingdom was anything but as the two former box office kings took it to the wire. In the Incredibles 2 took 2nd with $29 million, narrowly beating out Fallen Kingdom's $28.5 million. But that's not the real big story here as those figures helped both films to claim some pretty serious box office milestones. For Incredibles 2, it's domestic total now stands at $504.3 million, pushing it past Finding Dory's $486.2 million to become the biggest animated film in US box office history and the first animated film to ever make more than half a billion dollars.
As for Fallen Kingdom, thanks to an additional $26.7 from international markets, its global total crossed the coveted $1 billion mark on Friday, becoming only the 35th film in history to do so. What's really intriguing though is that we've two others this year already in Black Panther and Avengers: Infinity War, but this is the first non-Disney billion-dollar release for 2018.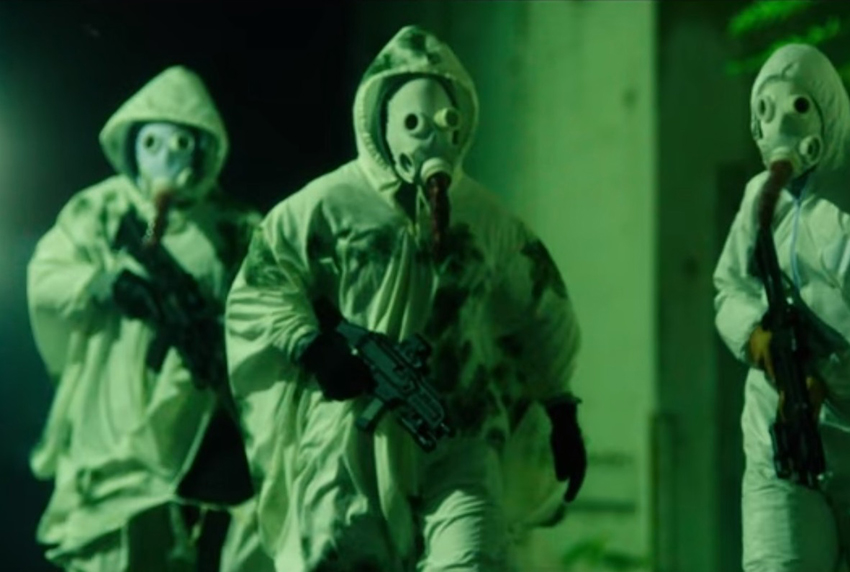 Meanwhile, in the completely opposite end of the genre spectrum to superhero, dinosaur and animated movies, Blumhouse Productions' The First Purge opened in 4th place with $17.1 million. This prequel, explaining the origin story of the popular thriller franchise's 12-hour Purge system, actually opened this Wednesday past already, tying into the US Independence Day holiday. With that early opening, the film's five-day opening total is actually clocking in at $31 million, which exactly matches the four-day debut for 2016's The Purge: Election Year, the biggest debut in the popular franchise's history. The First Purge is a little off Election Year's pace in terms of time, so it probably won't top the latter's $85 million domestic total, but with the budgets of these films kept in the low teens, they're all still huge successes.
Outside of the developments at the top of the charts, Sicario: Day of the Soldado saw a hefty 61% drop in its second week, which doesn't bode well for its longevity. Ocean's 8 has pushed its domestic total to $126.7 million, topping Ocean's Twelve to become the second-highest grossing film in the franchise. And finally, Mister Rogers documentary Won't You Be My Neighbor? keeps on keeping on as it expanded with more than 200 locations to climb up a spot from last week. Outside of the top 10, critically acclaimed Whitney Houston documentary Whitney just missed out on making the cut as its limited opening left it in 11th place. Down in 17th place though is where we find the other big surprise as Annapurna's comedy-drama Sorry To Bother You earned over $717k from just 16 cinemas, giving it a whopping per theatre average of over $44k. In comparison, Ant-Man and the Wasp's PTA was just $18k.
Let's see what the rest of the US box office chart looks like:
| No. | Movie Name | Weekend gross | Percentage change | US Domestic gross | Worldwide gross | Last Week's Position |
| --- | --- | --- | --- | --- | --- | --- |
| 1 | Ant-Man and The Wasp | $76 million | NE | $76 million | $161 million | NE |
| 2 | Incredibles 2 | $29 million | -37% | $504.3 million | $772.7 million | 2nd |
| 3 | Jurassic World: Fallen Kingdom | $28.5 million | -53% | $333.3 million | $1.058 billion | 1st |
| 4 | The First Purge | $17.1 million | NE | $17.1 million | $41.9 million | NE |
| 5 | Sicario: Day of the Soldado | $7.3 million | -61% | $35 million | $43.5 million | 3rd |
| 6 | Uncle Drew | $6.6 million | -56% | $29.9 million | $30.5 million | 4th |
| 7 | Ocean's 8 | $5.2 million | -36% | $126.7 million | $236.8 million | 5th |
| 8 | Tag | $3.1 million | -47% | $48.3 million | $60.8 million | 6th |
| 9 | Won't You Be My Neighbour? | $2.5million | +6% | $12.3 million | $12.3 million | 10th |
| 10 | Deadpool 2 | $1.6million | -53% | $314.5 million | $727.2 million | 7th |
Last Updated: July 9, 2018