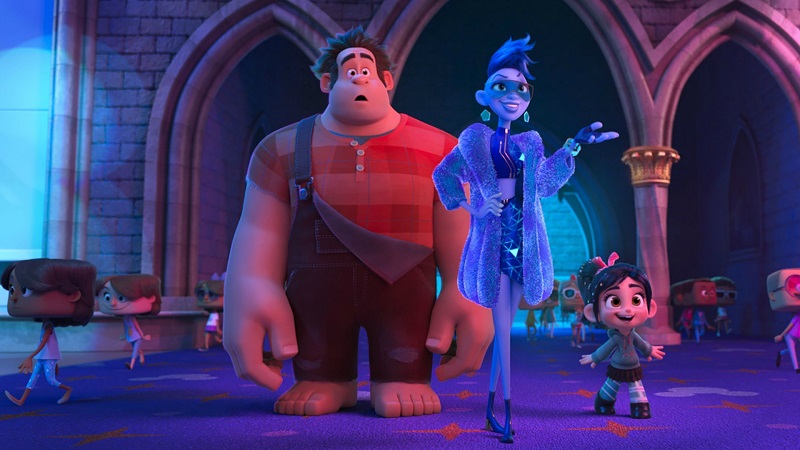 With a flurry of huge tentpole blockbusters set to be released in the coming weeks, this weekend past was the calm before the storm in the US as Ralph Breaks the Internet retained its top spot for the third time in yet another slow weekend. The Disney-Pixar animated sequel added another $16.1 million to take its domestic total to just over $140 million, while worldwide it edged close to $260 million.
Ralph had a tough fight for the top spot though as it narrowly beat out animated competitor The Grinch which had the best holdover on the charts as it added another $15.7 million to its US total. The Benedict Cumberbatch-led Dr Seuss adaptation now stands at $322.4 million globally. Rounding out the top 3 is boxing drama Creed II which added another $10.3 million as it edged closer to the $100 million mark domestically.
With no new releases this weekend past, the rest of the chart was rather uneventful, with most titles staying in the same spots they occupied last week. Outside of the top 10, there were limited openings for Mary Queen of Scots, Vox Lux, Mortal Engines and a few other indie releases, but none of them really made much of an impact.
Those are most definitely not the words you would use for Aquaman's debut in China though. In a gamble to get a head start on its competition due to being scheduled to share a release date in most regions with Bumblebee and Mary Poppins Returns, Warner Bros released the latest DC Comics movie early in the key Asian market. And the gamble paid off big time!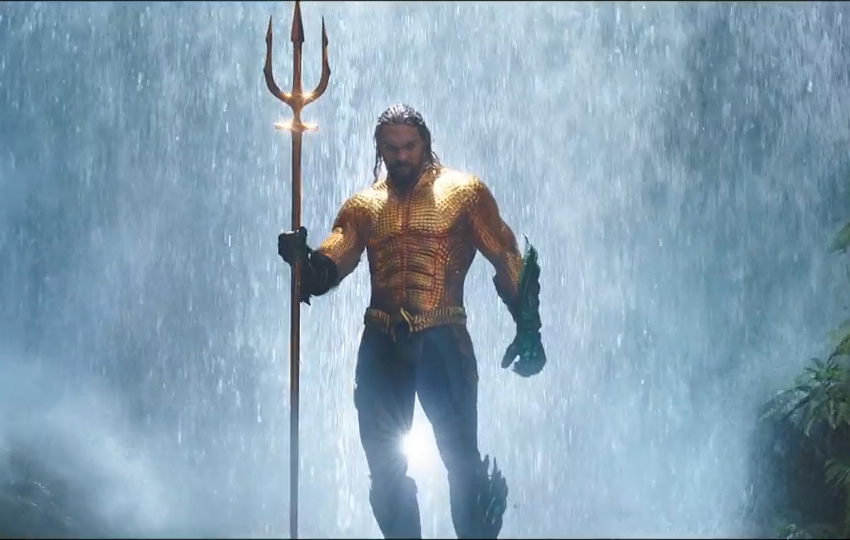 In its opening weekend in China, Aquaman brought in a whopping $93.6 million. That's the biggest December opening ever in the region and the biggest opening for a DC Comics movie in China by a staggering amount. It's more than double what Justice League made on its opening weekend in the Middle Kingdom and more than Wonder Woman's entire lifetime gross in the region. With surprisingly good critical buzz from the Jason Momoa-led superhero feature and massive pre-ticket sales, Aquaman is looking to make another big splash when it hits other worldwide regions, including the US, this coming Friday. It will hit South African cinemas a week later on 21 December and I suspect it would have made a small mountain of money by that point already.
Let's see what the rest of the US box office chart looks like:
| No. | Movie Name | Weekend gross | Percentage change | US Domestic gross | Worldwide gross | Last Week's Position |
| --- | --- | --- | --- | --- | --- | --- |
| 1 | Ralph Breaks the Internet | $16.1 million | -36% | $140.8 million | $258.1 million | 1st |
| 2 | The Grinch | $15.1 million | -15% | $223.4 million | $322.3 million | 2nd |
| 3 | Creed II | $10.3 million | -38% | $96.4 million | $119.6 million | 3rd |
| 4 | Fantastic Beasts: The Crimes of Grindelwald | $6.8 million | -40% | $145.2 million | $568.5 million | 4th |
| 5 | Bohemian Rhapsody | $6 million | -25% | $173.5 million | $596.5 million | 5th |
| 6 | Instant Family | $5.6 million | -21% | $54.1 million | $60.4 million | 6th |
| 7 | Green Book | $3.9 million | +0% | $19.9 million | $19.9 million | 10th |
| 8 | Robin Hood | $3.5 million | -25% | $27.2 million | $65.7 million | 8th |
| 9 | The Possession of Hannah Grace | $3.1 million | -50% | $3.1 million | $23 million | 7th |
| 10 | Widows | $3.1 million | -29% | $38.1 million | $65 million | 9th |
Last Updated: December 10, 2018