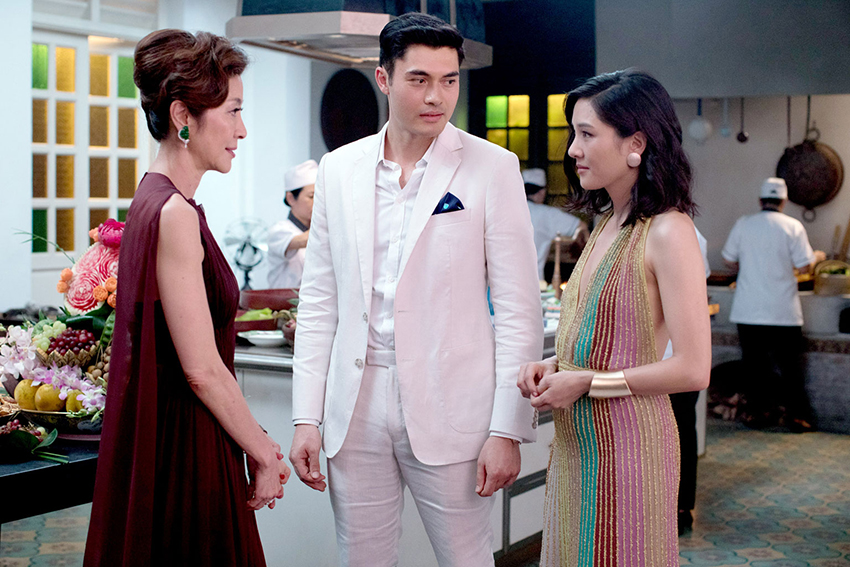 Yesterday was Spring Day, aka My Nose is Trying to Murder The Rest of My Body With Mucus and Violent Sneezing Day. This also marks the official end of the US summer box office season and what a season it was. After 2017's disappointing turnout, this year saw a 14% rise in income, the biggest increase in revenue over a summer period for the US box office since 1988! As Bloomberg notes, higher ticket prices have definitely helped to bump up the numbers, but even without that inflationary advantage, it's clear that people are still going to the cinema despite what streaming media trends would have you believe. Netflix has not killed the cinema star yet.
2018's massive success came on the backs of huge ticket sellers like Avengers: Infinity War, Black Panther and Incredibles 2, not to mention a number of films way exceeding expectations. And one of those latter surprises finds itself atop the US box office charts for the 3rd weekend in a row as Crazy Rich Asians continued its historic streak on the American Labor Day long weekend. The Asian-led rom-com earned an additional $22.2 million over the weekend total, which is estimated to go up to $28 million when today's holiday is also taken into account. That gives Crazy Rich Asians a very impressive $110 million domestic total currently. Internationally it continues to slowly add more regions, with a number getting on board this weekend including Australia where it had the biggest opening ever for a rom-com in the Land Down Under with $5.4 million.
The Meg and Mission: Impossible – Fallout held onto their spots in the top 3, bringing in $10.5 million and $7 million respectively. Jason Statham shark flick The Meg gobbled down another $17.7 from international markets to give it a massive worldwide total of $463 million. Especially of note is that $150 million of that came from China alone. And if you needed any more evidence of just how lucrative the key Asian market is, then look to Mission: Impossible – Fallout.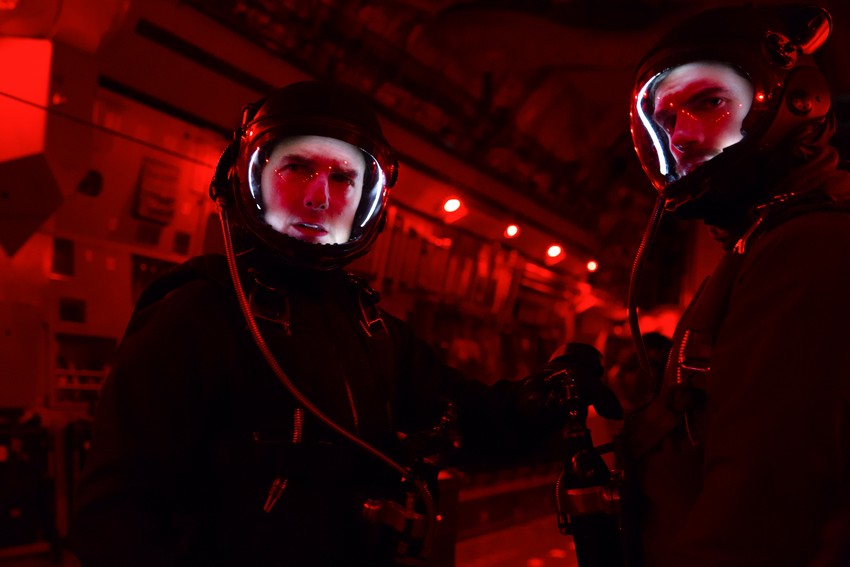 The fifth entry in the Tom Cruise franchise finally opened in China this weekend past and earned itself a gigantic $77.3 million debut. To put the size of this achievment into perspective, this opening is 84% bigger than that of previous series entry Mission: Impossible: Rogue Nation. I don't know what Cruise is doing to win over the Chinese market, but it's clearly working. With their support, this means that Fallout is now standing on $647 million globally and on the verge of HALO jumping past Mission: Impossible – Ghost Protocol ($682 million) to become the highest earner of all time for the spy action franchise.
The first of the newcomers on the charts, Nazi-hunting drama Operation Finale found itself opening in 4th place with $6 million. The film actually got a headstart on even the long weekend as it opened on Wednesday already which will give it a six-day total of around $9.5 million, which is right in line with industry pundit predictions.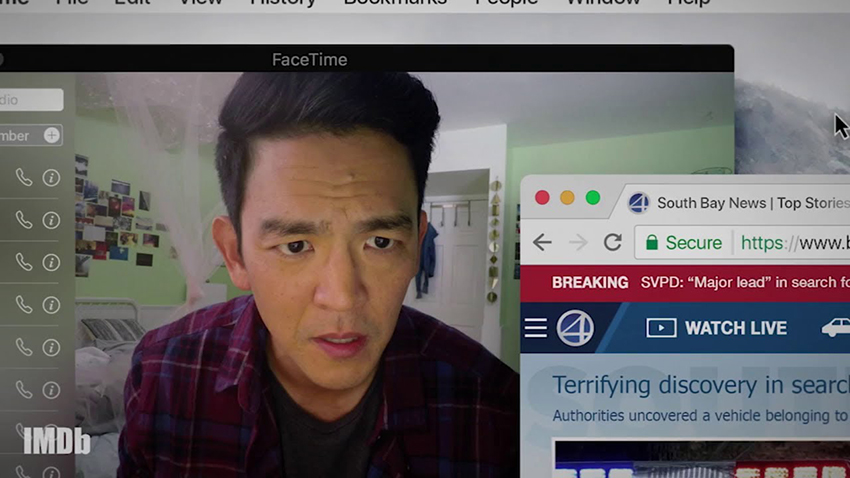 Crazy Rich Asians wasn't the only Asian-led film on the charts making waves, as last week's limited opening standout Searching – a cyber-thriller starring John Cho which is shot completely from the point of view of computer or smartphone screens – rounded out the top five. The film continued to impress mightily as it expanded wide from its initial 9 cinemas. Although technically still a limited showing in just over 1200 venues, Searching still managed to outpace all industry expectations as its expansion earned $5.7 million for the three-day weekend, with it expected to hit $7 million for the four-day.
This was actually a weekend of successes and milestones as on top of the ones already mentioned above, The Equalizer 2 also edged past the $100 million mark while Incredibles 2 entered its name into the record books once again. Adding to the massive list of accolades the Disney-Pixar animated film has already earned, Incredibles 2 saw a huge bump up of over 1800 cinemas in the sequel's 12th weekend on the charts. This was done to allow the film to land just outside the top 10 with $3.16 million which pushed it to $601 million domestically, becoming only the 9th film in box office history to ever earn more than $600 million in the US.
Unfortunately, the same good fortunes definitely did not befall the final newcomer charts, Kin, a sci-fi thriller starring Jack Reynor, Zoe Kravitz and James Franco which has divided critics. There was barely a division among audiences though, as most people just ignored it, forcing the film to open down in 12th place with a three-day total of just $3 million. Even today's holiday earnings is only expected to push that number to $3.6 million.
Let's see what the rest of the US box office chart looks like:
| No. | Movie Name | Weekend gross | Percentage change | US Domestic gross | Worldwide gross | Last Week's Position |
| --- | --- | --- | --- | --- | --- | --- |
| 1 | Crazy Rich Asians | $22.2 million | -10% | $110.9 million | $130.8 million | 1st |
| 2 | The Meg | $10.5 million | -17% | $120.5 million | $462.8 million | 2nd |
| 3 | Mission: Impossible – Fallout | $7 million | -13% | $204.3 million | $647 million | 4th |
| 4 | Operation Finale | $6 million | NE | $7.7 million | $7.7 million | NE |
| 5 | Searching | $6 million | +1366% | $6.2 million | $12.7 million | 22nd |
| 6 | Christopher Robin | $5 million | -19% | $85.4 million | $131.3 million | 6th |
| 7 | Alpha | $4.4 million | -25% | $27.3 million | $45.6 million | 7th |
| 8 | The Happytime Murders | $4.4 million | -53% | $17 million | $17 million | 3rd |
| 9 | BlacKkKlansman | $4.1 million | -18% | $38.3 million | $55.8 million | 8th |
| 10 | Mile 22 | $3.5 million | -43% | $31.7 million | $38 million | 5th |
Last Updated: September 3, 2018