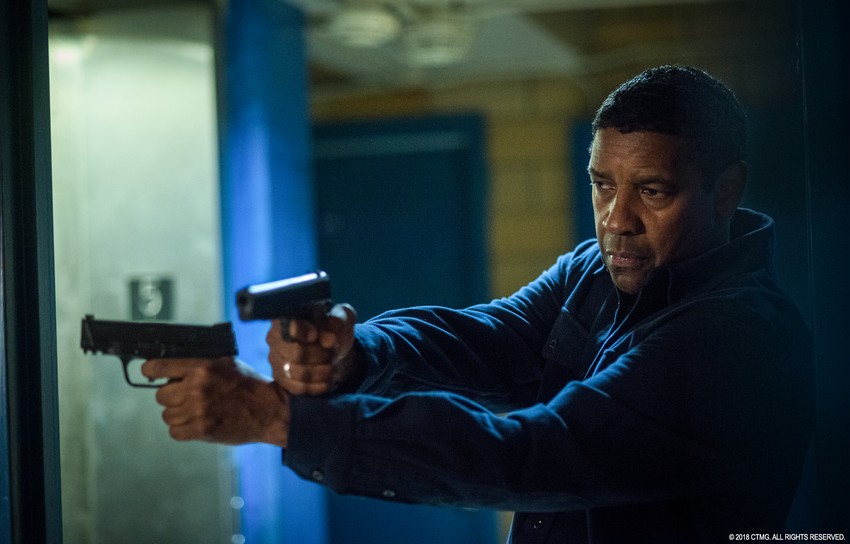 If you had taken a look at the early numbers on Saturday, you would probably have said that unlikely 10-years-later sequel Mamma Mia! Here We Go Again was on its way to becoming the new dancing queen of the US box office, with Denzel Washington's The Equalizer 2 having to settle for second best. However, thanks to a surprising last day slump from the ABBA-inspired musical, it was Washington's R-rated action thriller that ended up being the winner that takes it all.
It was a ridiculously close battle though, as The Equalizer 2 – unbelievably, the very first sequel of Washington's storied career – ended on $35.8 million, while the Mamma Mia! sequel – which had originally been predicted to exceed $40 million – fell just short with $34.3 million. Mamma Mia! had the last laugh overall though thanks to global totals, as The Equalizer 2 saw a very limited international opening in just 11 markets notching up $3.3 million (which the studio believes is exactly on par with the original film in the same markets). Mamma Mia!, on the other hand, debuted in 41 markets and racked up $42.4 million for a $76.7 million overall global total. Whether it has the legs of its 2008 predecessor is uncertain though – that film ended up grossing a whopping $609.8 million worldwide.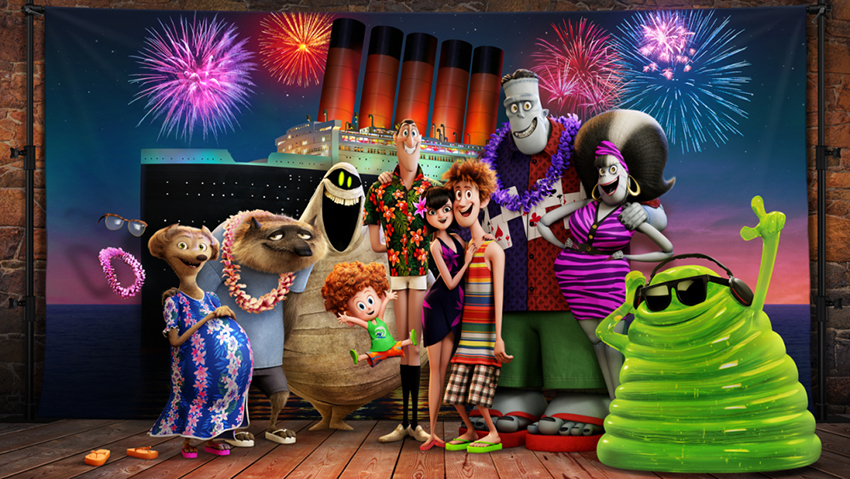 For the most part, the rest of the top 5 just shifted down an expected two spots, with last week's champion Hotel Transylvania 3: Summer Vacation doing particularly well overseas as it added $37.7 million international to outpace its predecessor after the same amount of time. Ant-Man and the Wasp brought in $21.6 million from the US in its third week to help push its global tally just shy of $189 million – it's still only open in 56% of international markets though. Speaking of international, Incredibles 2 posted the largest Disney/Pixar opening ever in South Korea as it earned $10.4 million from the Asian market, helping it to another healthy $36.5 million from international markets. With $11.5 million coming from the domestic side of things, this puts the acclaimed animated sequel on a massive global total of $940.4 million.
Remember how I said "for the most part" the top 5 were where we expected them to be? Well, that's thanks to Dwayne Johnson's Skyscraper which is safe to say is falling down. After an already soft domestic opening last week, the action thriller dropped 56% to 7th place as it earned just $10.9 million in its second week. Internationally it is faring better as it pulled in $40 million – some reports are claiming that it earned an additional $48 million on debut in China but those figures have not been officially released yet. Excluding the Asian market until it can be finalized leaves Skyscraper with a global total of $131.8 million against a production budget of $125 million (total cost being closer to $200 million when advertising costs are factored in). Even if the Chinese numbers are added in, this is still more than likely going to be considered a flop. Especially when Mission: Impossible – Fallout arrives this weekend to take all those action-thriller dollars for itself.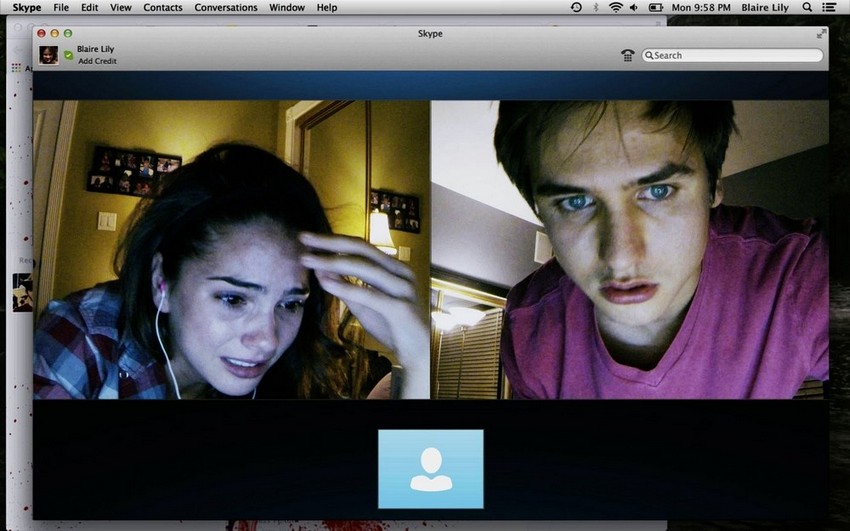 Down in 9th place we find the only other new entry on the charts outside of the top two with Blumhouse's low-budget horror sequel Unfriended: Dark Web. The follow-up to 2015's Unfriended only brought in $3.4 million, which normally would be considered a poor showing. However, even though this figure was below predictions, Dark Web, like its predecessor, carries only a $1 million price tag (both movies are told almost exclusively through "found footage" of screencasts from a laptop) which means its already a success. It is pacing a bit behind the original though, which ended up grossing $64 million worldwide.
Finally, in case you haven't noticed, there's something really interesting about this weekend past's movies. For just the second time ever (the first being just two weeks ago), the top five films were all sequels. On top of that, a staggering eight out of ten movies on the charts were sequels as well – the first time in US box office history this has happened – with just the previously mentioned Skyscraper and 10th indie dramedy Sorry To Bother You being the only originals.
Let's see what the rest of the US box office chart looks like:
| No. | Movie Name | Weekend gross | Percentage change | US Domestic gross | Worldwide gross | Last Week's Position |
| --- | --- | --- | --- | --- | --- | --- |
| 1 | The Equalizer 2 | $35.8 million | NE | $35.8 million | $39.1 million | NE |
| 2 | Mamma Mia! Here We Go Again | $34.3 million | NE | $34.3 million | $76.7 million | NE |
| 3 | Hotel Transylvania 3: Summer Vacation | $23.1 million | -47% | $91 million | $206.6 million | 1st |
| 4 | Ant-Man and The Wasp | $16.1 million | -44% | $164.6 million | $353.5 million | 2nd |
| 5 | Incredibles 2 | $11.5 million | -29% | $557.3 million | $940.4 million | 4th |
| 6 | Jurassic World: Fallen Kingdom | $11 million | -32% | $383.9 million | $1.196 billion | 5th |
| 7 | Skyscraper | $10.9 million | -57% | $46.7 million | $131.8 million | 3rd |
| 8 | The First Purge | $4.9 million | -46% | $60.1 million | $96.4 million | 6th |
| 9 | Unfriended: Dark Web | $3.4 million | NE | $3.4 million | $3.4 million | NE |
| 10 | Sorry to Bother You | $2.8 million | -32% | $10.2 million | $10.2 million | 7th |
Last Updated: July 23, 2018