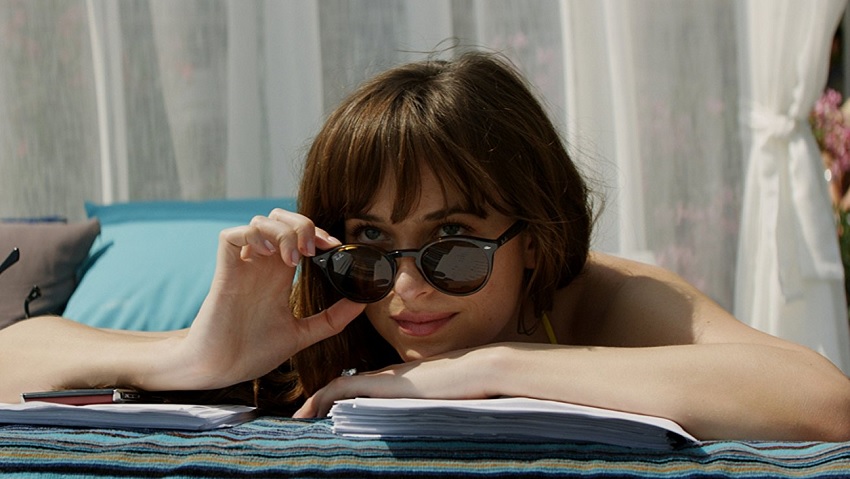 It is possible to win and still lose. For an example, look no further than the box office standings in the US this weekend past. Fifty Shades Freed, the final chapter in the BDSM saga, opened in the top spot leading a trio of newcomers. However, its $38 million debut is $8 million short of what predecessor Fifty Shades Darker made on its debut last year, and that was only about half of the opening the original Fifty Shades of Grey.
With reviews reading like a tragic comedy of errors, it's easy to see why audiences have fallen out love with this franchise. Well, actually that started happening back in 2015 already as Fifty Shades of Grey infamously plummeted over 70% in its second weekend. With Black Panther releasing this coming weekend – and with pre-ticket sales setting it up to break some serious records – you can expect history to repeat itself for Anastasia Grey and her kinky exploits. At least Fifty Shades Freed has managed to… whip up some money overseas with a $98.1 million international take, which has now actually pushed the franchise past the $1 billion mark.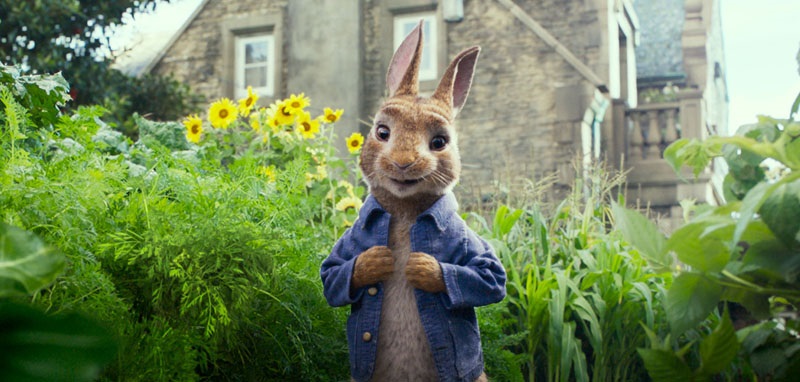 Over in second place, you could not get a more different entry to Fifty Shades as the live-action/CGI hybrid animated feature film adaptation of Beatrix Potter's beloved Peter Rabbit children's books opened to $25 million. That figure was actually way ahead of the studio forecast of $16 million, and I would like to think that some of the audience who were going to see Fifty Shades Freed heard how bad it was and decided that watching a cartoon rabbit was the better alternative.
The final newcomer to the chart was the Clint Eastwood directed factual drama The 15:17 to Paris. Opening in third place with $12.6 million, the film is a bit of a freakshow oddity, to be honest. Not only is it based on the true story of how three US soldiers stopped a terrorist attack on a train bound for the French capital back in 2015, but Eastwood cast the actual three soldiers as themselves in the film instead of trained actors. According to reviews, this has turned out to be a very bad idea as the men can't carry the material and it all ends up pretty clumsy. That could be why it's had such a soft opening.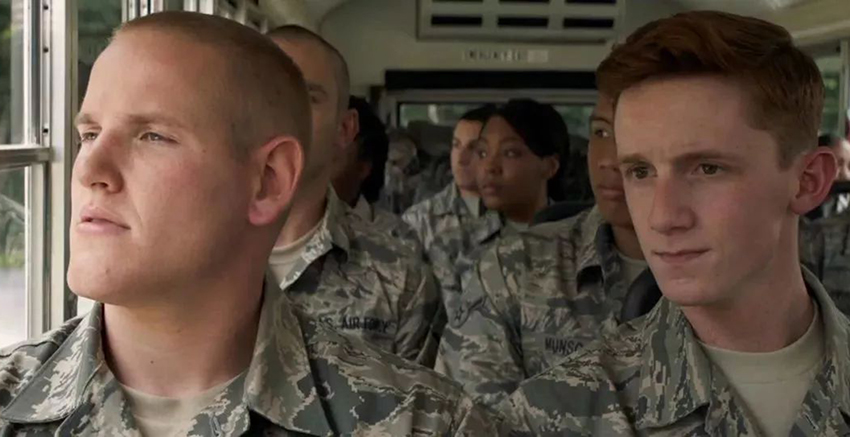 Rounding out the top five we have Jumanji: Welcome to the Jungle and The Greatest Showman. Ex-box office king Jumanji has spent half of its 8-week run at no.1 and the rest of the time in second place, and even this weekend it only dropped a measly 10% as it got pushed to fourth. That type of staying power, along with the $9.8 million it made this weekend past, has now left it just $8 million shy of dethroning Spider-Man 2 to become Sony's second highest-grossing domestic film of all time. That should happen during the course of the week.
As for the Hugh Jackman-led The Greatest Showman, it too has proven ridiculously resilient, having never dropped below fifth place in the 8 weeks its been on the charts. The musical kept up that track record by only slipping down 16% this weekend past, to keep ahead of last week's second place, Maze Runner: The Death Cure, by a hair.
Let's see what the rest of the US box office chart looks like:
| No. | Movie Name | Weekend gross | Percentage change | US Domestic gross | Worldwide gross | Last Week's Position |
| --- | --- | --- | --- | --- | --- | --- |
| 1 | Fifty Shades Freed | $38.8 million | NE | $38.8 million | $136.9 million | NE |
| 2 | Peter Rabbit | $25 million | NE | $25 million | $25 million | NE |
| 3 | The 15:17 to Paris | $12.6 million | NE | $12.62 million | $17.9 million | NE |
| 4 | Jumanji: Welcome to the Jungle | $9.8 million | -10% | $365.6 million | $881.7 million | 1st |
| 5 | The Greatest Showman | $6.4 million | -16% | $146.5 million | $314.2 million | 4th |
| 6 | Maze Runner: The Death Cure | $6 million | -42% | $49 million | $229.1 million | 2nd |
| 7 | Winchester | $5 million | -45% | $17.1 million | $17.1 million | 3rd |
| 8 | The Post | $3.5 million | -32% | $72.8 million | $123 million | 5th |
| 9 | The Shape of Water | $3 million | -32% | $49.7 million | $74.3 million | 9th |
| 10 | Den of Thieves | $2.8 million | -36% | $40.9 million | $57 million | 8th |
NE = New Entry
Last Updated: February 12, 2018