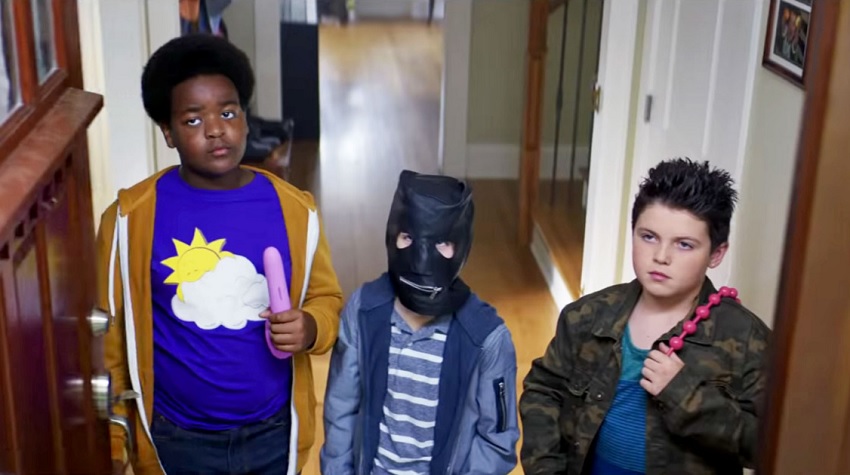 We may no longer be in Hollywood's summer blockbuster season but there was a LOT that happened at the US box office this weekend past. There were five new releases this weekend past, but only one of them really had good news. And coincidentally, it was Good Boys, which exceeded expectations as it opened in first place with $21 million.
Universal Pictures' comedy was the proverbial breath of fresh air in a box office chart that has been dominated by four-quadrant franchise blockbusters for ages. The Seth Rogen produced title is the first original film (i.e. non-sequel, non-adaptation) since Us in March (also a Universal title) to top the box office. More than that though, it's the first R-rated comedy to debut at no.1 in the US since 2016's The Boss (another Universal film). And following a fortnight of box office dominance from Universal's Hobbs & Shaw, this means that the studio has had the biggest film in the US for three weeks running.
Speaking Hobbs & Shaw, the Fast & Furious spinoff brought in an extra $14.1 million domestically, while internationally a $15 million debut in South Korea (a franchise-best for the Asian market) helped to push its worldwide total to $437 million. In third place, we find Disney's The Lion King which added another $11.9 million in the US to go past Finding Dory to become the 14th biggest film of all time on the domestic chart, while another $33.8 million from international markets pushed its global tally to $1.435 billion. This means that it actually overtakes Black Panther to become the 10th highest-grossing film worldwide.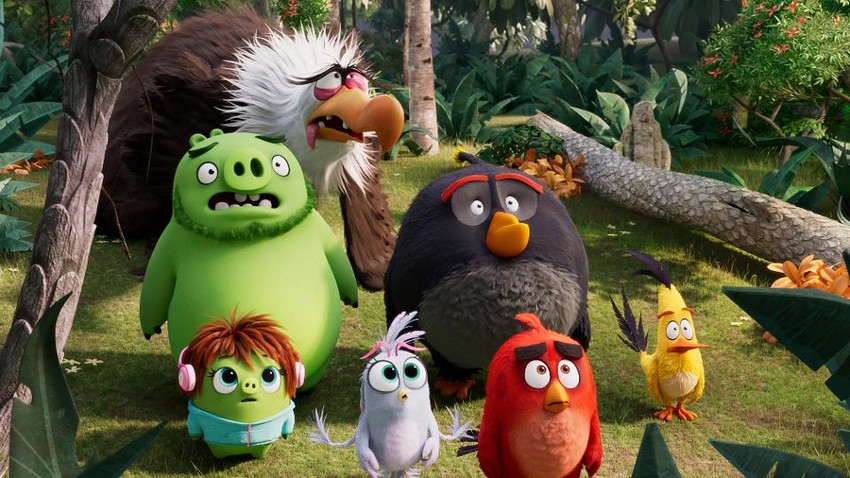 Outside of the top three is where we find the first of the rest of the newcomers as Sony's The Angry Birds Movie 2 crashed into fourth place with a meagre $10.5 million. It only slightly beat fellow newcomer 47 Meters Down: Uncaged as the shark thriller sequel could only manage to swim up to sixth place with a disappointing $9 million. Dropping down a few spots we find musical drama Blinded By the Light which opened in ninth with a paltry $4.4 million despite the film having fantastic word of mouth. At least it was in the top 10 though. The Cate Blanchett-led dramedy Where'd You Go, Bernadette? lived up to its name as it debuted in a limp eleventh place with $3.4 million.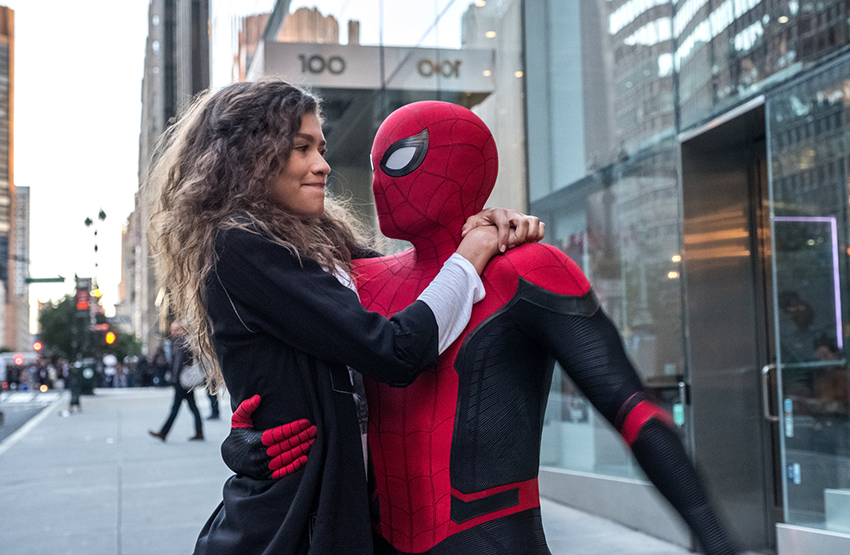 It wasn't all bad news outside of the top 10 though. Spider-Man: Far From Home may no longer be earning big money in its seventh weekend on the charts, but with a global total of $1.109 billion dollars it edged past 2012's Skyfall ($1.108 billion) to became Sony's highest-grossing film ever. Another long-time fixture at the box office, Toy Story 4, finally managed to push past the $1 billion mark this Friday past as well. While that's great news for the franchise, it's even better news for Disney as it now becomes the first studio in history to have five different movies each make more than a billion dollars in the same year. The other four releases that added to this historic achievement are Avengers: Endgame ($2.8 billion), The Lion King ($1.3 billion), Captain Marvel ($1.1 billion), and Aladdin ($1.0 billion).
Let's see what the rest of the US box office looks like:
| No. | Movie Name | Weekend gross | Percentage change | US Domestic gross | Worldwide gross | Last Week's Position |
| --- | --- | --- | --- | --- | --- | --- |
| 1 | Good Boys | $21 million | NE | $21 million | $23.1 million | NE |
| 2 | Fast & Furious Presents: Hobbs & Shaw | $14.1 million | -44% | $133.7 million | $437 million | 2nd |
| 3 | The Lion King | $11.9 million | -41% | $496.1 million | $1.435 billion | 3rd |
| 4 | The Angry Birds Movie 2 | $10.5 million | NE | $10.5 million | $16.2 million | NE |
| 5 | Scary Stories To Tell in the Dark | $10.5 million | -52% | $40.2 million | $54.3 million | 2nd |
| 6 | 47 Meters Down: Uncaged | $9 million | NE | $9 million | $9 million | NE |
| 7 | Dora and the Lost City of Gold | $8.5 million | -51% | $33.9 million | $44.6 million | 4th |
| 8 | Once Upon a Time in Hollywood | $7.6 million | -34% | $100114.3 million | $122.1 million | 5th |
| 9 | Blinded By the Light | $4.4 million | NE | $4.4 million | $4.4 million | NE |
| 10 | The Art of Racing in the Rain | $4.4 million | -46% | $16.8 million | $17.9 million | 6th |
NE = New Entry
Last Updated: August 19, 2019