It looks like Hellboy is flaming out. On the back of terrible reviews calling it one of the worst comic book movies of recent times and reports of on-set clashes between director Neil Marshall and producers, the R-rated Hellboy reboot has flopped at the US box office. The comic book adaptation (unrelated to Guillermo Del Toro's two very well regarded mid-2000s films) fell way short of Lionsgate Film's already soft $17 million predictions as it opened with just $12 million domestically. That was only enough to land it 3rd place. The film is only opening in major international markets in coming weeks, and with pretty small $50 million production price tag attached to it, technically there's still hope of turning things around. However, if industry pundits are to be believed, right now things are looking hella bad for Hellboy.
What makes this even sadder is that Hellboy was bested for 2nd place by Little, a comedy starring Regina Hall and Issa Rae that had very little in the way of fanfare and no built-in fanbase at all. The African-American-focused newcomer debuted with $15.5 million in the US and added another $1.9 million from limited international markets. Considering it only has a $20 million production budget, that's pretty good.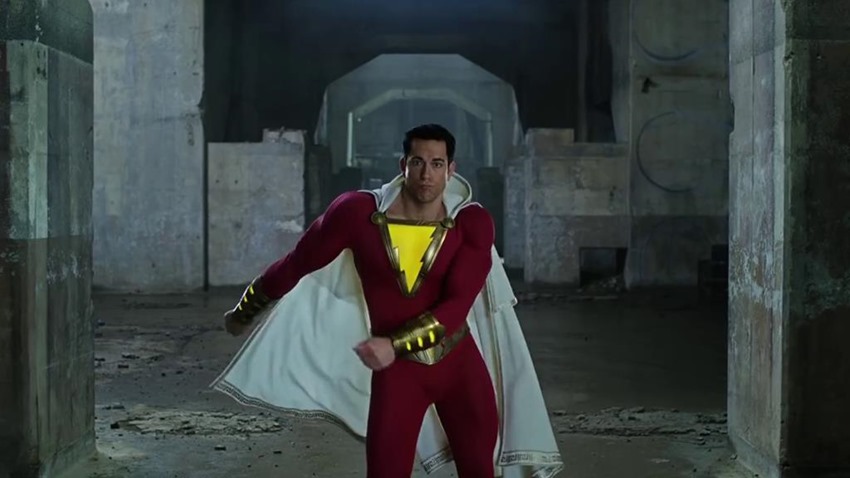 This all means that for the second weekend, it's DC Comics blockbuster Shazam! that tops the US box office charts. The critically acclaimed film added $25.1 million in the US and another $35.9 million from international markets. That second figure is, unfortunately, quite the drop (it made $102 million last weekend) which is a bit concerning, but it was still the biggest film both inside and outside of the US this weekend past. Either way, Shazam is now sitting on a global total of $258.8 million, and since it only cost a relatively cheap $180 million to make, it's easy to see why a sequel is already in the works.
Outside of the top three, we had two more newcomers on the chart but they found themselves way near the bottom. YA romantic drama After opened in 8th place with $6 million, which is not much to write home about but actually still exceeded pre-release expectations. Conversely, Laika's latest animated effort, Missing Link, actually fell way short of its $12 million expectations as it could only muster $5.8 million for 9th place.
Let's see what the rest of the US box office chart looks like:
| No. | Movie Name | Weekend gross | Percentage change | US Domestic gross | Worldwide gross | Last Week's Position |
| --- | --- | --- | --- | --- | --- | --- |
| 1 | Shazam! | $25.1 million | -53% | $94.9 million | $221.2 million | 1st |
| 2 | Little | $15.5 million | NE | $15.5 million | $17.3 million | NE |
| 3 | Hellboy | $12 million | NE | $12 million | $12 million | NE |
| 4 | Pet Sematary | $10 million | -59% | $41.1 million | $76.8 million | 2nd |
| 5 | Dumbo | $9.1 million | -49% | $89.9 million | $266.9 million | 3rd |
| 6 | Captain Marvel | $8.6 million | -30% | $386.5 million | $1.064 billion | 5th |
| 7 | Us | $6.9 million | -49% | $163.4 million | $235.9 million | 4th |
| 8 | After | $6.2 million | NE | $6.2 million | $6.2 million | NE |
| 9 | Missing Link | $5.8 million | NE | $5.8 million | $5.8 million | NE |
| 10 | The Best of Enemies | $2 million | -55% | $8.1 million | $8.1 million | 6th |
NE = New Entry
Last Updated: April 15, 2019