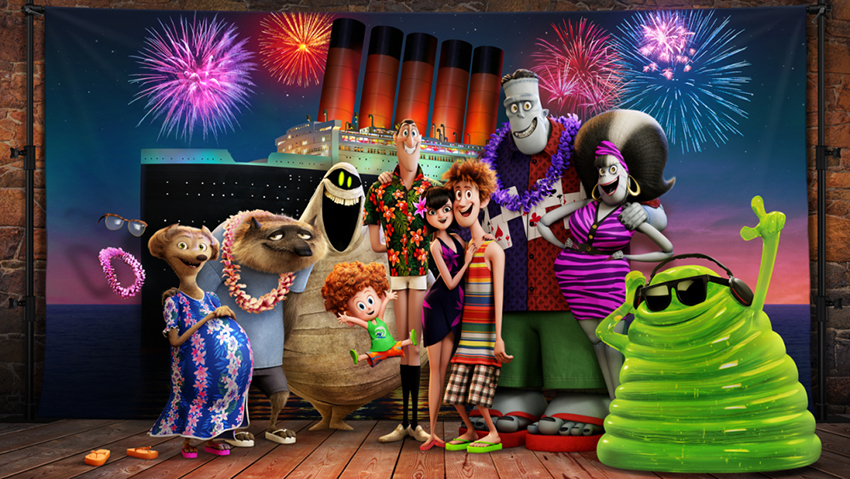 Architecture pop quiz! What stands taller, a hotel or a skyscraper? If you answered the former, you would actually be right based on this weekend past's US box office performance as Hotel Transylvania 3: Summer Vacation managed to claim the top spot domestically. The Adam Sandler-led animated family comedy threequel earned $44.1 million over the weekend, that debut staying in the ballpark range of its two predecessors ($42.5 million and $48.5 million respectively). Internationally, the film was an even bigger hit as a $54.8 million take saw the film topping $100 million globally after just three days.
In 2nd place, Marvel's Ant-Man and the Wasp had a little nosedive as it experienced the worst sophomore weekend slump for any sequel in the MCU as it dropped 62%. The $29.1 million it earned has still brought it to a respectable $132.8 million domestically though (the first film maxed out at $180 million), and internationally it earned an additional $35.3 million to take its overall total to $283.7 million. What's rather crucial to point out about that last part though is that Ant-Man and the Wasp is yet to open in about half of all international markets, including the big one, China.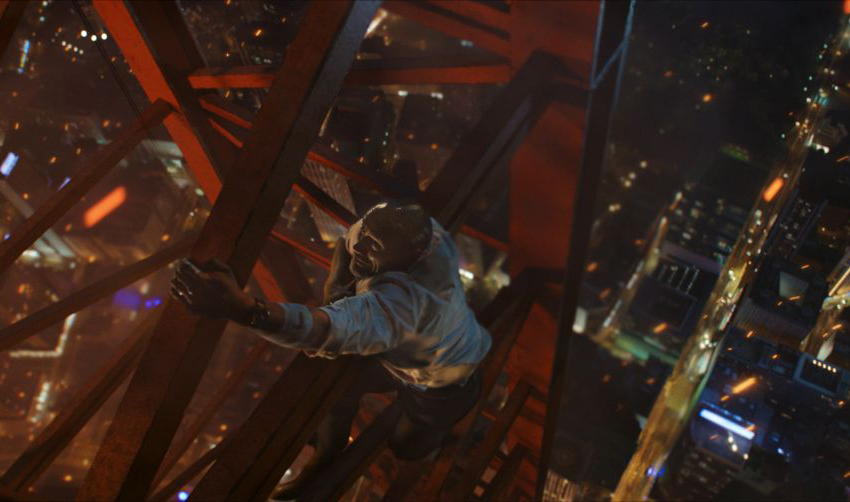 The key Asian market may also be the deciding factor in the box office fortunes of Skyscraper though, as the Dwayne Johnson-led blockbuster struggled in the US. Debuting in 3rd place, the action-thriller could only earn $25.4 million domestically, falling short of its $30 million studio predictions. Internationally, it earned another $40.4 million but that still leaves it a very long way off from breaking even with its $125 million production budget (and you can add at least another 50% on that price tag for advertising costs). Skyscraper is yet to open in 11 international markets though, one of which is China. As the film is set in Hong Kong and features some Chinese actors in lead roles –  not forgetting that traditionally Johnson has also been quite popular in the Asian market – it may just pull quite the audience when it debuts in the Middle Kingdom this coming weekend.
Rounding out the top five we have past box office champions Incredibles 2 and Jurassic World: Fallen Kingdom in 4th and 5th place respectively. Pixar's Incredibles 2 earned another $16.2 million to extend its lead as the highest grossing animated film in US box office history, but even more tellingly is that it just displaced The Dark Knight to become the 9th highest grossing film in US box office history overall with $535.8 million domestically. Meanwhile, Jurassic World: Fallen Kingdom also moved itself up a different set of rankings as an additional $15.5 million in the US and $26.7 million internationally pushed its global total to a whopping $1.134 billion making it the 18th largest film ever.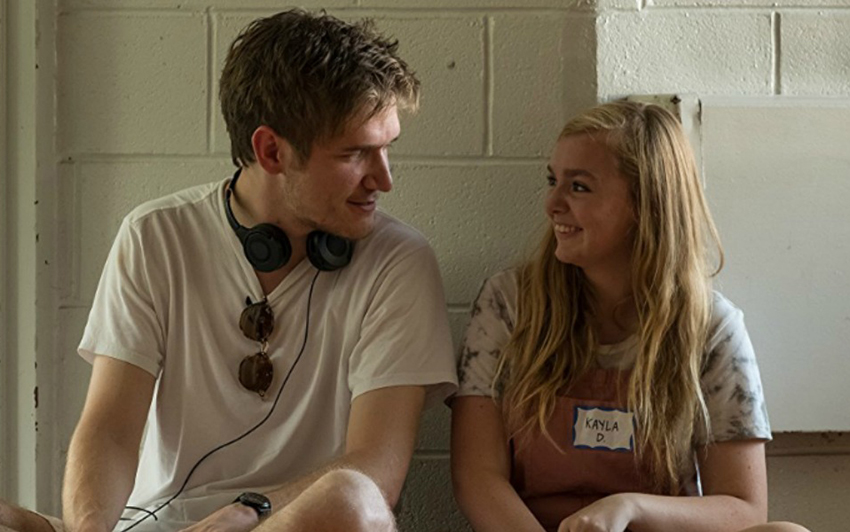 The lower half of the top 10 saw one very notable mention as critically acclaimed indie dramedy Sorry to Bother You expanded its cinema count from 16 to 805, resulting in a climb from 16th to 7th place. Outside – way, way outside – of the top 10 is where this weekend's biggest success story actually took place though as popular comedian Bo Burnham's feature film writing/directing debut Eighth Grade opened in just 4 cinemas and still managed to make $252 284 giving it a gigantic per-theatre average of over $63k. In comparison, Hotel Transylvania 3's PTA, the second highest on the charts, is just $10k. On top of that, the film is drawing rave reviews from critics, currently sitting on an average score of 90% on Metacritic. That is incredible, and as a huge fan of Burnham's work for years now already, I cannot be happier about this.
Let's see what the rest of the US box office chart looks like:
| No. | Movie Name | Weekend gross | Percentage change | US Domestic gross | Worldwide gross | Last Week's Position |
| --- | --- | --- | --- | --- | --- | --- |
| 1 | Hotel Transylvania 3: Summer Vacation | $44.1 million | NE | $44.1 million | $100 million | NE |
| 2 | Ant-Man and The Wasp | $28.8 million | -62% | $132.8 million | $283.7 million | 1st |
| 3 | Skyscraper | $25.4 million | NE | $25.4 million | $65.8 million | NE |
| 4 | Incredibles 2 | $16.2 million | -42% | $535.8 million | $856.9 million | 3rd |
| 5 | Jurassic World: Fallen Kingdom | $15.5 million | -45% | $363.2 million | $1.134 billion | 2nd |
| 6 | The First Purge | $9.1 million | -47% | $49.5 million | $72.6 million | 4th |
| 7 | Sorry to Bother You | $4.2 million | +485% | $5.3 million | $5.3 million | 16th |
| 8 | Sicario: Day of the Soldado | $3.8 million | -49% | $43.2 million | $59 million | 5th |
| 9 | Uncle Drew | $3.2 million | -51% | $36.6 million | $38 million | 6th |
| 10 | Ocean's 8 | $2.9 million | -42% | $132.2 million | $251.4 million | 7th |
Last Updated: July 16, 2018