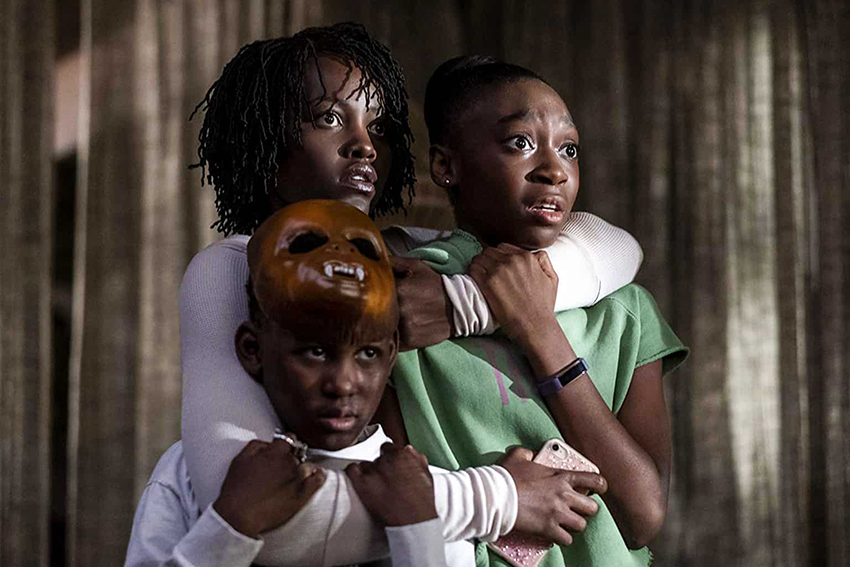 Well, so much for fears of a sophomore slump. When Jordan Peele pivoted from his comedy sketch roots to horror in 2017 with feature film directorial debut Get Out, we got huge critical praise and the third largest horror film in US box office history. Us is looking to top all of that.
Buoyed by incredible early reviews, Peele's follow-up opened this weekend past and blew all expectations out of the water as Us earned a whopping $70.2 million in America. That's the largest domestic opening ever for an original R-rated film and the third largest horror opening behind Halloween ($76.2 million) and It: Chapter One ($123.4 million). It also completely blows Get Out's $33 million domestic opening to smithereens. Internationally, Us hasn't set screens ablaze quite yet as it earned $16.7 million from 47 markets.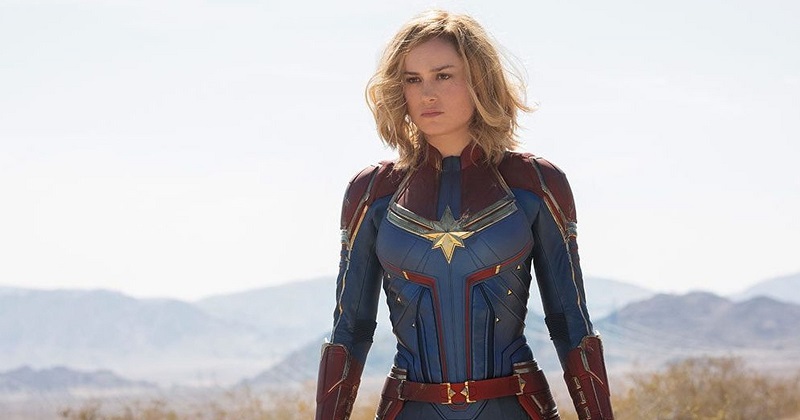 That low figure probably has to do with the fact that international audiences are still going crazy for Captain Marvel. The film may have been pushed to 2nd place in the US with a still very solid $35 million, but another $52.1 million from international markets mean that the Marvel superhero movie is now sitting on $910.2 million worldwide and the 7th biggest film in the Marvel Cinematic Universe. Brie Larson's Captain Marvel is now basically banging on the door of that exclusive billion-dollar club.
There wasn't much else of significance happening in the top 5 of the US charts, but down in 7th place the wide release expansion of Julianne Moore-led drama Gloria Bell saw it shoot up the chart by nearly 400%. Way, way down the list in 30th place, Armie Hammer and Dev Patel drama/thriller Hotel Mumbai earned an incredible $86 492 from just 4 locations, giving it the best per-theatre-average on the charts by far with $21 623 (in comparison, Us had a PTA of $18 778). In less positive news, director Rupert Wyatt's Captive State has already dropped out of the top 10 after just 10 days. With a total sitting on a meagre $5.2 million, it's looking like this is in the running for biggest flop of the year.
Let's see what the rest of the US box office chart looks like:
| No. | Movie Name | Weekend gross | Percentage change | US Domestic gross | Worldwide gross | Last Week's Position |
| --- | --- | --- | --- | --- | --- | --- |
| 1 | Us | $70.2 million | NE | $70.2 million | $86.9 million | NE |
| 2 | Captain Marvel | $35 million | -48% | $321.4 million | $910.2 million | 1st |
| 3 | Wonder Park | $9 million | -42% | $29.4 million | $39.6 million | 2nd |
| 4 | Five Feet Apart | $8.7 million | -33% | $26.4 million | $32.7 million | 3rd |
| 5 | How to Train Your Dragon 3: The Hidden World | $6.5 million | -29% | $145.7 million | $488 million | 4th |
| 6 | A Madea Family Funeral | $4.5 million | -42% | $65.8 million | $66.8 million | 5th |
| 7 | Gloria Bell | $1.8 million | +394% | $2.4 million | $3 million | 18th |
| 8 | No Manchas Frida 2 | $1.7 million | -53% | $6.6 million | $6.6 million | 6th |
| 9 | The LEGO Movie 2: The Second Part | $1.1 million | -47% | $103.3 million | $179.5 million | 8th |
| 10 | Alita: Battle Angel | $1 million | -46% | $83.7 million | $399.8 million | 9th |
NE = New Entry
Last Updated: March 25, 2019