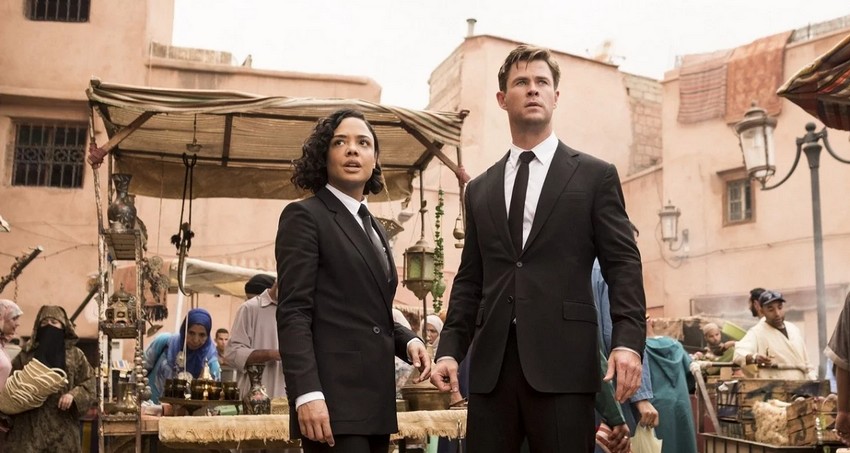 The Men in Black International producers may want to neuralyze themselves to forget that this weekend past happened as the reboot/spinoff of the sci-fi series fell very flat in its debut. Not even the appeal of new franchise leads Chris Hemsworth and Tessa Thompson could stop this fourth MIB film from opening with a weak $30 million in the US, the lowest in the series by a huge margin.
Middling reviews and word of mouth didn't help much as the film could only bring in an additional $73.7 million from international markets. Given the film's $110 million production price tag – excluding the advertising costs, which may double the expenses – it's going to be a very steep uphill battle.
To put things into perspective, Men in Black International barely managed to hold off The Secret Life of Pets which already opened terribly last week. The animated sequel could only pull in $24.4 million in its second weekend. Disney's Aladdin held on well to round out the top three, but its down in fourth where the next big entry is found. And that's "big" as in "big drop" which is what X-Men: Dark Phoenix did.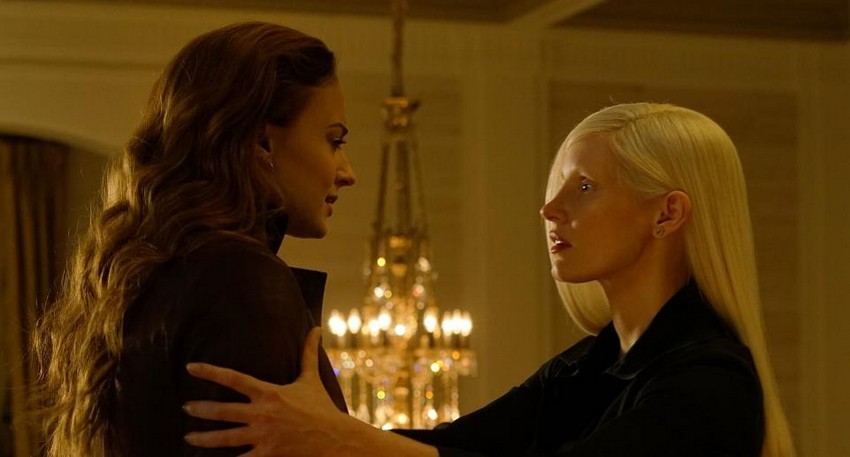 The beleaguered superhero sequel, the finale in Fox's main X-Men franchise, already posted the lowest opening in the franchise's history last weekend, however, things got even worse. Dark Phoenix absolutely tanked as it earned just $9.3 million. That's a second-weekend drop of just below 72%, the biggest for any big-budget superhero blockbuster in Hollywood history. Genres aside, it's the second-biggest drop behind 2015's Fifty Shades of Grey (at 73.7%). Ouch!
With Rocketman rounding out the top five with $9.4 million, this means that the other newcomer of the weekend is in a pretty terrible spot. Shaft, the sequel to the 2000 reboot of the same name of the classic 1970s film (also of the same name, because that's totally not confusing), barely met half of the studio expectations as it opened to a measly $8.9 million.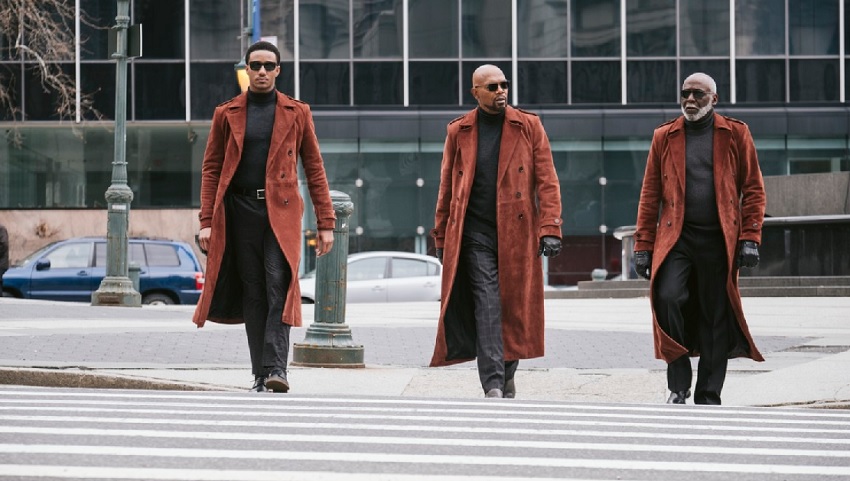 That number is actually not too surprising. Samuel L Jackson may be a big star, but Jesse T. Usher (who plays his son) doesn't really have name recognition, while veteran Richard Roundtree (who played the original private eye John Shaft) isn't known by the younger generation. The confusion of whether this is a sequel or another reboot thanks to the title didn't help either. Strangely enough though, even though critics didn't take too much of a liking, audiences who actually saw it appeared to like Shaft as the film scored an "A" Cinemascore.
Outside of Shaft, the only other point of interest in the US top ten was Amazon's Late Night expanding from just four to over 2200 cinemas in the US. As for back home, since yesterday's public holiday threw things off a bit there won't be a South African box office report today as numbers are still trickling in.
Let's see what the rest of the US box office chart looks like:
| No. | Movie Name | Weekend gross | Percentage change | US Domestic gross | Worldwide gross | Last Week's Position |
| --- | --- | --- | --- | --- | --- | --- |
| 1 | Men in Black International | $30 million | NE | $30 million | $103.7 million | NE |
| 2 | The Secret Life of Pets 2 | $24.4 million | -47% | $92.6 million | $155.1 million | 1st |
| 3 | Aladdin | $17.3 million | -29% | $264 million | $727 million | 3rd |
| 4 | Rocketman | $9.4 million | -31% | $66.7 million | $133.7 million | 5th |
| 5 | Dark Phoenix | $9.3 million | -72% | $52.1 million | $204.5 million | 2nd |
| 6 | Shaft | $8.9 million | NE | $8.9 million | $8.9 million | NE |
| 7 | Godzilla: King of the Monsters | $8.7 million | -43% | $94.3 million | $341.9 million | 4th |
| 8 | John Wick: Chapter 3 – Parabellum | $6.4 million | -13% | $148.9 million | $276.4 million | 7th |
| 9 | Late Night | $5.2 million | +2033% | $5.5 million | $6.1 million | 17th |
| 10 | Avengers: Endgame | $3.7 million | -23% | $830.7 million | $2.742 billion | 8th |
NE = New Entry
Last Updated: June 18, 2019