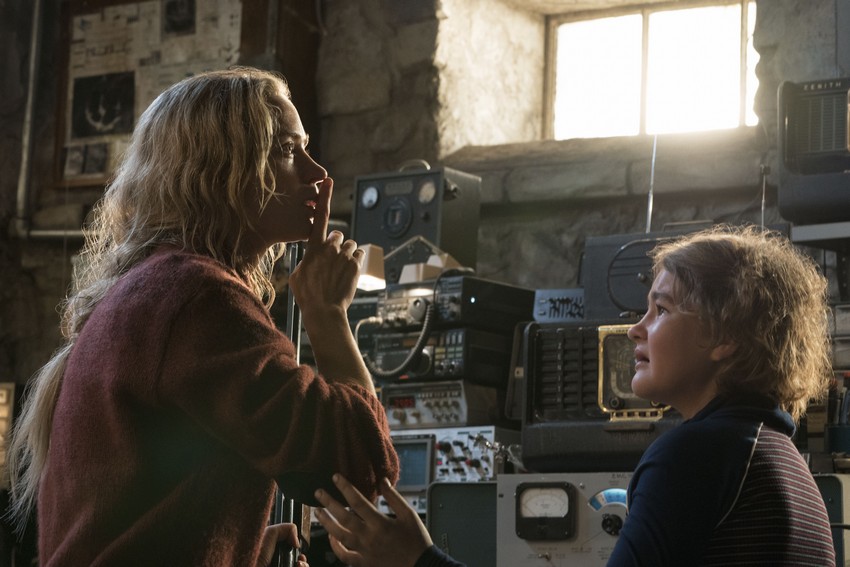 We're five days away from the certain box office destroying behemoth that will be Avengers: Infinity War and as such, this weekend past was the last chance for many movies to scramble for their own substantial piece of the pie. And scramble they did.
In an incredibly close battle that was difficult to call right up until the final figures were officially confirmed, breakout horror smash A Quiet Place has claimed back the crown it lost a week ago to Dwayne Johnson's video game blockbuster Rampage. Only $1 million ended up separating the two films as A Quiet Place ended on $22 million and Rampage on $21 million.
Made for just $17 million, A Quiet Place has been one of Paramount's biggest success stories of recent years. Heck, its current domestic total of $132.4 million after just 7 days actually puts it ahead of the final earnings for last year's Transformers: The Last Knight. Suck it, Optimus Prime. Internationally, its also been performing steadily, with this weekend past earnings now taking it past the $200 million mark.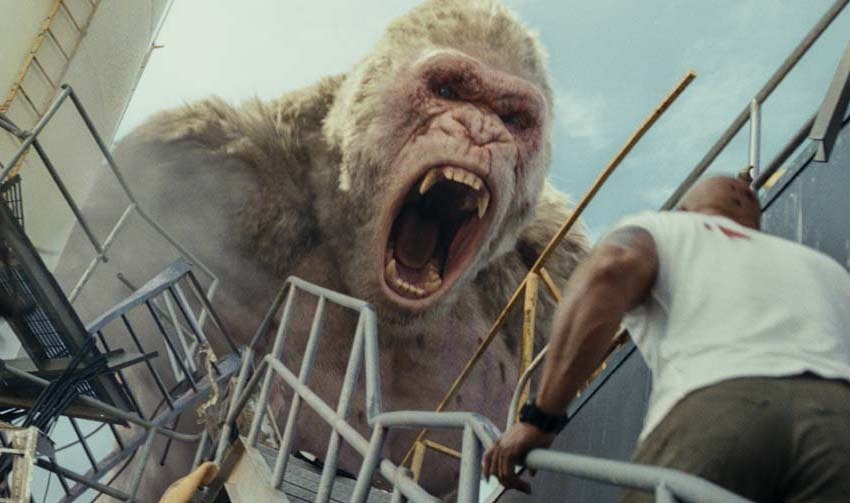 As for Rampage, despite its second-place finish and it having now earned over $100 million from China alone, it's not as big a success as Warner Bros. would have wanted. With $21 million earned domestically and another $57 million from international markets, the monster smash-em-up is sitting on $283 million globally. That would be a fantastic total if it wasn't for the fact that with a $120 million production budget, it needed to cross around the $200 million mark to break even after marketing costs were included. It's profitable for sure, but not as profitable as the studios had hoped.
Speaking of differing from hopes, third and fourth place on the charts belong to respective newcomers I Feel Pretty and Super Troopers 2. The Amy Schumer-led I Feel Pretty opened slightly ahead of industry predictions, but unfortunately those predictions were quite low to begin with. Debuting to $16.2 million, the comedy is hoping to draw in an audience when it opens internationally in the next few weeks to help it break even with its $32 million price tag.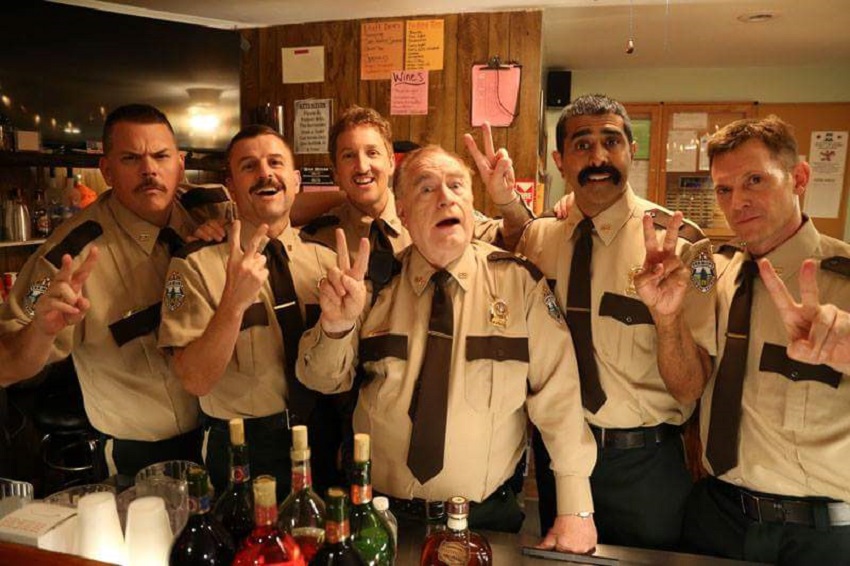 On the other end of the spectrum is Super Troopers 2, the sequel to the cult classic Broken Lizard comedy from 16 years ago. With a description like that, all predictions were on the very low end of the scale. However, Super Troopers 2 blew past all of those on its first day already. The comedy eventually ended on $14.7 million, but the key figure here is that it did it while opening in only about half the number of theatres of some of the other bigger entries on the chart, giving it the best per theatre average in the top 10 by a large margin.
Down in ninth place, we find the other newcomer in the top 10 with the Paula Patton-fronted Traffik. The thriller has not been doing well with critics at all and audiences are seemingly following suit as it opened to just $3.8 million. Traffik was actually not the last new release in the US this weekend past as Bollywood political thriller Bharat Ane Nenu also opened but found itself in eleventh-place. Despite that low ranked opening though, the film put up a very noteworthy performance. There was a reason I specifically said "the best per theatre average in the top 10" when speaking about Super Troopers 2 as Bharat Ane Nenu actually blew that film's performance away. It opened in just 305 cinemas (Super Troopers 2 had just over 2000) giving it a per theatre average of $9 344, almost double everything else besides for Super Troopers 2.
Let's see what the rest of the US box office chart looks like:
| No. | Movie Name | Weekend gross | Percentage change | US Domestic gross | Worldwide gross | Last Week's Position |
| --- | --- | --- | --- | --- | --- | --- |
| 1 | A Quiet Place | $22 million | -33% | $132.3 million | $207.1 million | 2nd |
| 2 | Rampage | $21 million | -41% | $66.6 million | $283 million | 1st |
| 3 | I Feel Pretty | $16.2 million | NE | $16.2 million | $16.2 million | NE |
| 4 | Super Troopers 2 | $14.7 million | NE | $17.4 million | $14.7 million | NE |
| 5 | Truth or Dare | $7.9 million | -57% | $30.3 million | $38.2 million | 3rd |
| 6 | Ready Player One | $7.5 million | -34% | $126.1 million | $521.5 million | 4th |
| 7 | Blockers | $6.9 million | -34% | $48.2 million | $67.7 million | 5th |
| 8 | Black Panther | $4.6 million | -19% | $681 million | $1.323 illion | 6th |
| 9 | Traffik | $3.8 million | NE | $3.8 million | $3.8 million | NE |
| 10 | Isle of Dogs | $3.4 million | -37% | $24.3 million | $39.6 million | 7th |
NE = New Entry
Last Updated: April 23, 2018