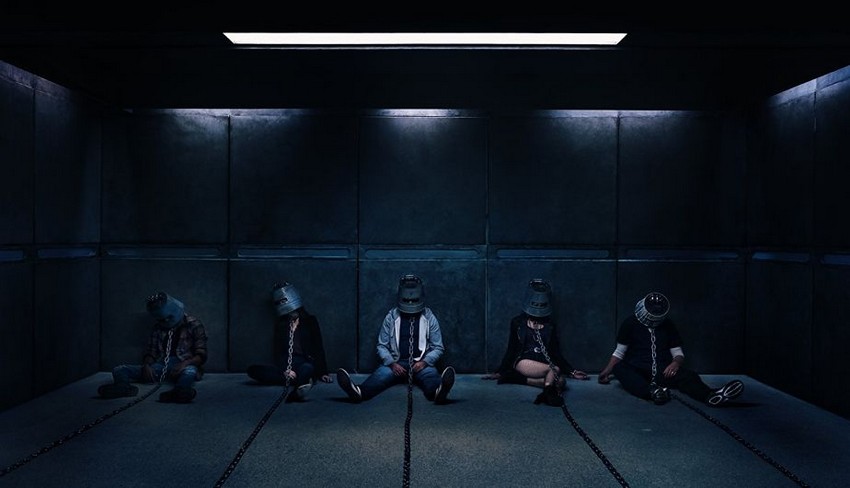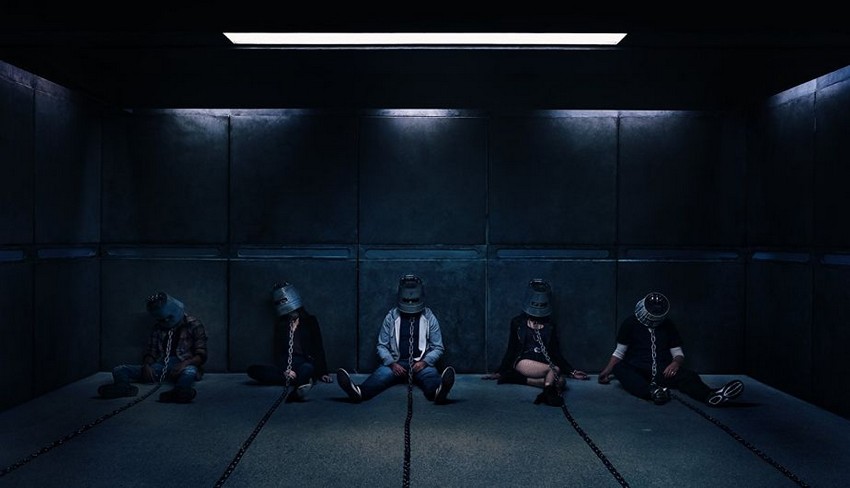 Despite my many not-so-thinly veiled threats to Nick to the contrary, I don't consider watching people get brutally mutilated and murdered in inventive ways to be a "good time". As such, I stopped watching the Saw films after the first one in 2004. Apparently, I'm the outlier here as the horror franchise was super successful commercially (though it tended to be slated by critics) to the point of spawning six sequels, with 2010's Saw: The Final Chapter ending it all in 2010. As we've discovered many times though, in Hollywood when a sequel has the word "final" in the title, it probably isn't which is where Jigsaw comes in.
And it would appear that this new chapter is continuing in the bloody footsteps of its predecessors as the horror film opened atop the US box this weekend past, despite taking a rather tortuous beating from reviews. It has to be noted though that Jigsaw only opened with $16.2 million, the lowest-earning no.1 debut of the entire year thus far. In fact, the entire US box office figure for the weekend was considerably low, dropping around 26% from last week. I'm going to hazard a guess that filmgoers were maybe too busy getting up to some other… stranger things to go to the movies.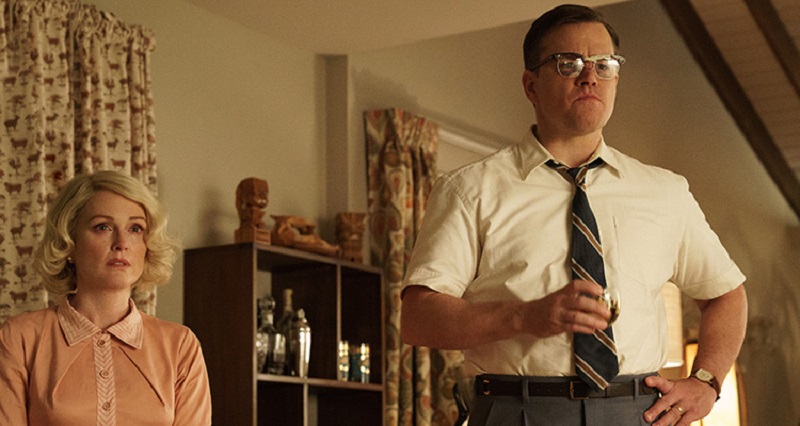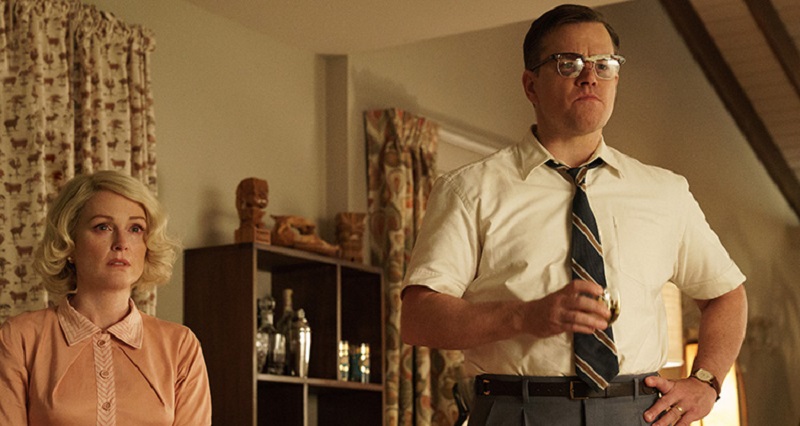 And with the top film doing so relatively poorly, the effect was even worse further down the chart. Three newcomers opened this weekend past in Thank You For Your Service, Suburbicon and Let There Be Light, but none of them made any impact at all landing in 6th, 9th and 11th place respectively with the highest debut total among them being a paltry $3.7 million. While the lesser-known other two films can be excused, this is a huge flop for Suburbicon. The crime comedy was directed by George Clooney who also co-wrote it with the Coen Bros, and stars Matt Damon, Oscar Isaac, Josh Brolin and Julianne Moore. Those are the types of names that usually draw a sizable crowd, but apparently not this time.
Speaking of names that draw crowds though, Marvel's Thor: Ragnarok got off to a thunderous start in international markets, one week ahead of its release in the US and China, the two biggest box office regions on the planet. The third Thor film opened in 36 markets, notching up a very healthy $107.6 million. The UK led that figure with just short of $16 million, with South Korea merely a couple hundred thousand dollars behind it. It was in fact the biggest October opening in the majority of the markets it opens in.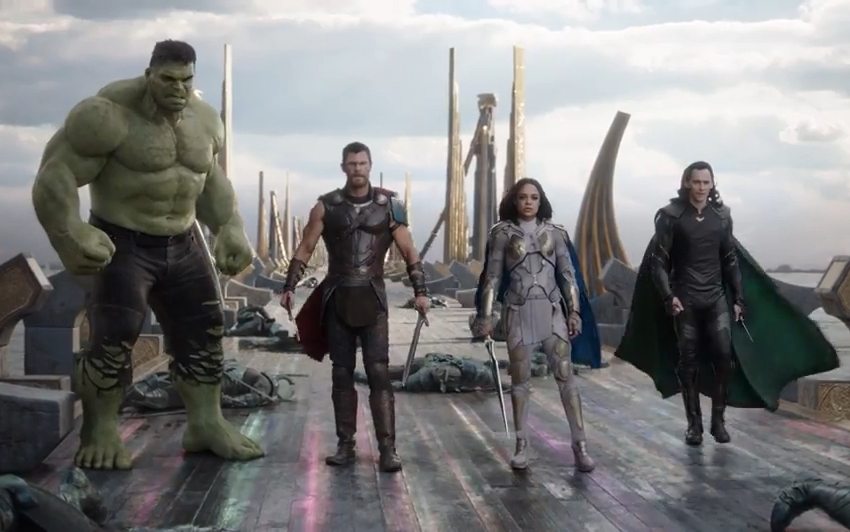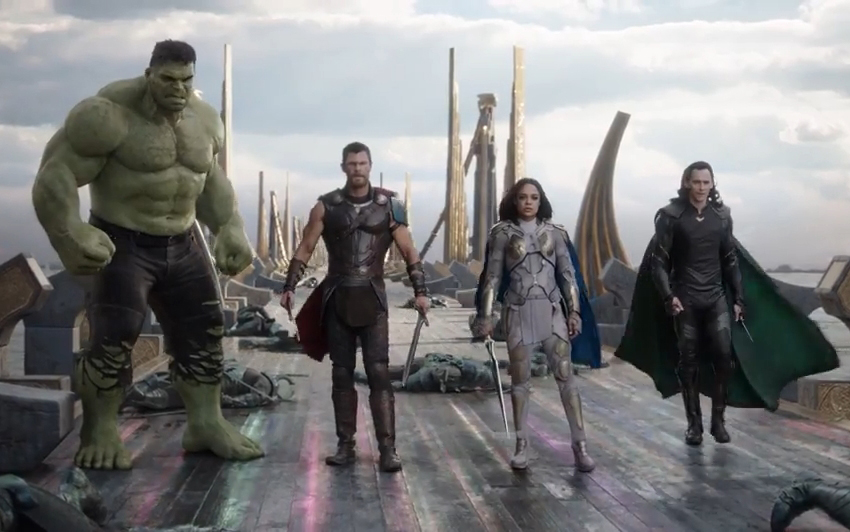 The film has been receiving immensely strong word of mouth (I'm actually inclined to add a few extra points to Tracy's score of it, as I absolutely loved it everything about it) so you can expect that to probably translate to a gigantic weekend next week. Currently Thor: Ragnarok is tracking to open in the region of $100 – 125 million in the US alone, and with Marvel movies traditionally performing very well in China (this year, Guardians of the Galaxy Vol. 2 and Spider-Man: Homecoming opened to $49 million and $23 million respectively) you can expect it to add a massive chunk to that as well.
Oh and in case you were wondering, after last week's massive premature drop, Blade Runner 2049 keeps being pulled from cinemas earlier, screening in 782 fewer cinemas this weekend past. Meanwhile, The Snowman has now completely melted as the disastrous adaptation of Jo Nesbo's beloved crime thriller plummeted all the way down from 8th to 17th with 65% drop.
Let's see what the rest of the US box office chart looks like:
| No. | Movie Name | Weekend gross | Percentage change | US Domestic gross | Worldwide gross | Last Week's Position |
| --- | --- | --- | --- | --- | --- | --- |
| 1 | Jigsaw | $16.2 million | NA | $16.2 million | $25.7 million | NE |
| 2 | Boo 2! A Madea Halloween | $10 million | -52% | $35.5 million | $35.7 million | 1st |
| 3 | Geostorm | $5.6 million | -58% | $23.5 million | $136.9 million | 2nd |
| 4 | Happy Death Day | $5 million | -45% | $48.3 million | $68.5 million | 3rd |
| 5 | Blade Runner 2049 | $3.9 million | -46% | $81.3 million | $223.3 million | 4th |
| 6 | Thank You for Your Service | $3.7 million | NA | $3.7 million | NA | NE |
| 7 | Only the Brave | $3.4 million | -42% | $11.9 million | $12.4 million | 5th |
| 8 | The Foreigner | $3.2 million | -44% | $28.8 million | $117.2 million | 6th |
| 9 | Suburbicon | $2.8 million | NA | $2.8 million | NA | NE |
| 10 | It: Part 1 – The Loser's Club | $2.4 million | -28% | $323.7 million | $666.6 million | 7th |
Last Updated: October 30, 2017