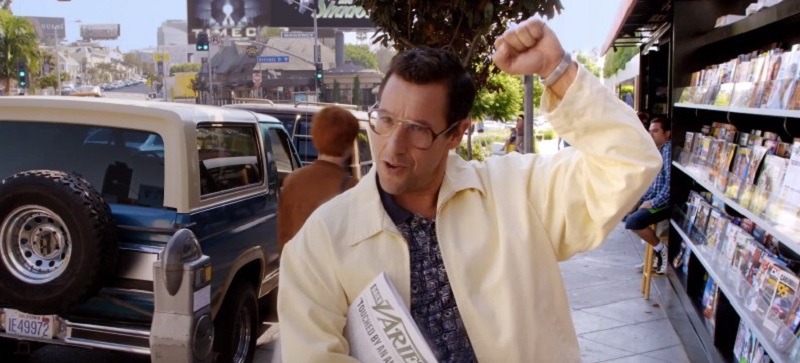 Adam Sandler might just be the most powerful man in the movie business. After all how can one man continue to make movies that are so commercially successful despite them being objectively terrible. In fact, forget the critics, I don't know anyone who likes Sandler's latest movies and yet for some reason, people still end up watching them. No star seems to have such a pull of fans that will watch his output regardless of what the rest of the industry thinks. That's powerful stuff indeed.
Netflix is proving Sandler's power with their movie deal with the actor, which has already producer several Netflix exclusive movies for the streaming service. The Ridiculous Six and The Do-Over are some of the most watched films on the service. This relationship is certainly fueling Sandler's creative juices as there is yet another film on the way coming to Netflix on 14th April this year, called Sandy Wexler. The first teaser trailer has arrived for the film:
It doesn't realy give us much of an indication of what the film is actually about, though it does seem that Sandler will once gain be playing an annoying guy. In other words, probably not much of a stretch from his previous movies. Joining Sandler, who plays the titular Sandy Wexler, will be regular list of worst actor of all time fellow nominees Kevin James, Rob Schneider and Terry Crews who will be joined by the rather more reputable Jennifer Hudson as the probable love interest in the film.
I'd like to believe that my Netflix subscription could go towards better movies, but as long as everyone continues to watch these movies, I can't see that changing. Reminds me of a couple of other really unpopular people that somehow still land up in positions of power…
Last Updated: January 23, 2017