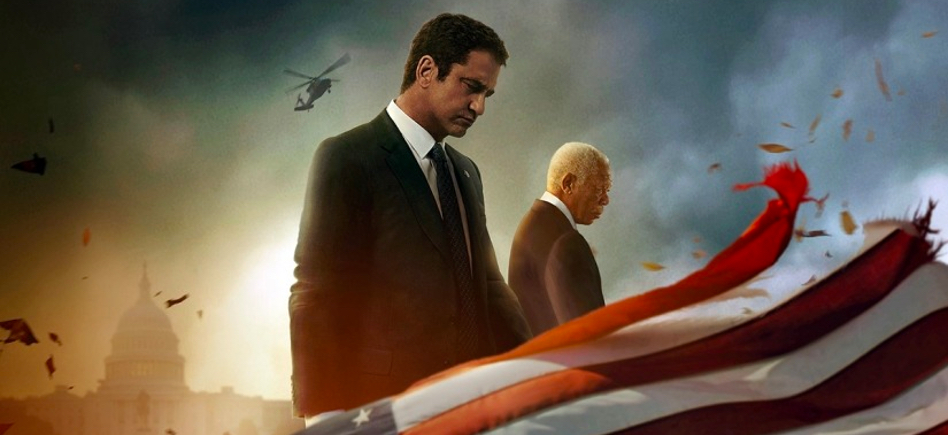 It's been a while since we hosted an evening of fun with our readers so we reached out to our partners at Empire Entertainment and, for the small price of Nick's incarceration, have nabbed an early film screening for you!
On offer this time is the action-thriller Angel Has Fallen, starring Gerard Butler and Morgan Freeman and releases on 23 August. Following on from Olympus Has Fallen and London Has Fallen, this is the third movie starring Butler as Secret Agent Mike Banning, who is seemingly so unlucky when it comes to looking after anyone that I wouldn't trust him with my Pokemon (and that died years ago). So what's happening this time? Well, let's have a read and a look!
Authorities take Secret Service agent Mike Banning into custody for the failed assassination attempt of U.S. President Allan Trumbull. After escaping from his captors, Banning must evade the FBI and his own agency to find the real threat to the president. Desperate to uncover the truth, he soon turns to unlikely allies to help clear his name and save the country from imminent danger.
Bloody drones! They will be our downfall! That looks like a pure popcorn flick if I ever saw one, which is why we'll also be offering free popcorn and a soda to our lucky winners.
All you need to do is fill out the below form to stand a chance to win a set of double tickets. We are offering two screenings, one in Cape Town and one in Johannesburg. Details below:
Date: 22 August
Time: 19:30
Locations
Cape Town: Ster Kinekor Cavendish Square, cinema 8
Johannesburg: Ster Kinekor Sandton, cinema 11
We'll draw entries on 15 August and email the winners. Please note: Only one entry per person will be accepted, so spamming with multiple entries will be pointless.
Once again, thank you to our friends over at Empire Entertainment for making this happen!
Last Updated: August 12, 2019