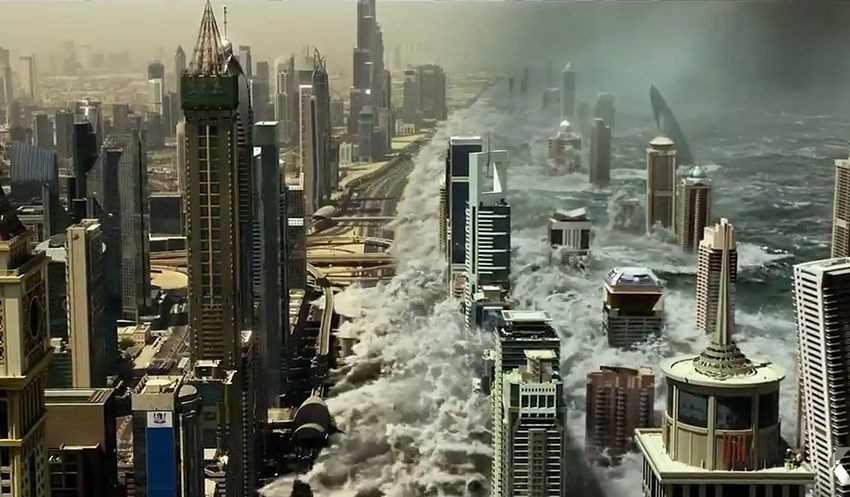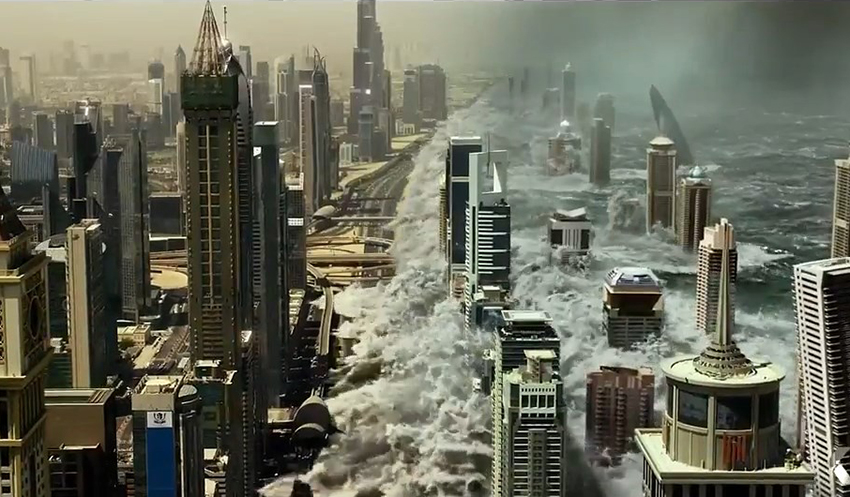 We first reported on this a while back so you may have forgotten about it, but Geostorm is an upcoming big budget disaster movie. And I mean the last half of that sentence in more ways than one.
Dean Devlin, who made his name writing/producing blockbuster disaster flicks like Independence Day and Godzilla with frequent collaborator Roland Emmerich, made his feature film directing debut with this movie about malfunctioning weather controlling satellites… and somehow also a presidential assassination. And it's been quite a rough debut! Production actually started way back in 2014 already, however the film ran into several issues when initial test screenings got a really bad reception. Devlin and co went back to the drawing board to completely rework the script to excise whole story arcs and even bringing in a new female lead character played by Katheryn Winnick to star opposite Gerard Butler.
It wasn't just the script that hit a massive snag though, as reports made it sound as if the inexperienced Devlin got in over his head and started to lose control of the production. A reported $15 million worth of reshoots had to happen, with producer Jerry Bruckheimer supposedly taking over the production and giving the director's chair to seasoned TV director Danny Canyon to finish proceedings. Cannon is of course also the man who once directed Sylvester Stallone in the 90s Judge Dredd adaptation. Big budget disaster indeed.
But now after numerous delays and reschedules and behind the scenes nightmares, the movie is finally ready to be shown to the world as the first trailer dropped online last night.
It looks very much like Devlin (or Cannon) is channeling his inner Emmerich here, and I'm kind of okay with that. I've always had a soft spot for these kinds of disaster movies, as long as they delivered on the polished CG spectacle. And that certainly appears to be the case going on the visuals here. We all know there's going to be an annoying love story/family drama subplot in the mix here, but at least I can also sit back and watch a city be used as dominoes.
Geostorm also stars Jim Sturgess, Abbie Cornish, Ed Harris, Daniel Wu and Andy Garcia. It is scheduled for release on 20 October. Maybe… if it doesn't get delayed again.
Last Updated: March 9, 2017