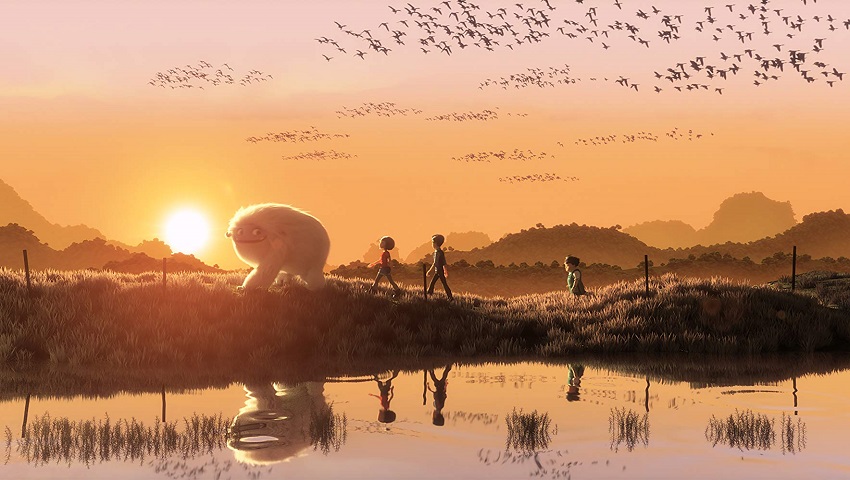 How to Train Your Dragon: The Hidden World is one of the biggest movies of the year (and definitely the biggest animated movie so far), but it's not the only title Dreamworks Animation has for those young in body and/or heart this year because they're about to get Abominable.
Abominable is the upcoming animated feature written and directed by Jill Culton (Open Season, Monsters Inc.), and co-directed by Todd Wilderman, and features the voices of Chloe Bennet (Marvel's Agents of S.H.I.E.L.D.), Albert Tsai, Tenzing Norgay Trainor, Tsai Chin, Michelle Wong, Sarah Paulson, and Eddie Izzard.
Bennet stars as Yi, a young girl living in Shanghai who makes a surprising discovery on the roof of her apartment complex – she finds a young Yeti who she dubs Everest. She resolves, along with the help of her friends Jin and Peng, to help Everest get back home while also staying ahead of the evil Burnish, who wants to capture Everest for his own nefarious purposes.
The official plot synopsis is as follows:
DreamWorks Animation and Pearl Studio's co-production Abominable takes audiences on an epic 2,000-mile adventure from the streets of Shanghai to the breathtaking Himalayan snowscapes.

When teenage Yi (Chloe Bennet) encounters a young Yeti on the roof of her apartment building in Shanghai, she and her mischievous friends, Jin (Tenzing Norgay Trainor) and Peng (Albert Tsai), name him "Everest" and embark on an epic quest to reunite the magical creature with his family at the highest point on Earth.

But the trio of friends will have to stay one-step ahead of Burnish (Eddie Izzard), a wealthy man intent on capturing a Yeti, and zoologist Dr. Zara (Sarah Paulson) to help Everest get home.
Let's take a look:
This is bright, colourful, and uplifting. It might not have the most original plot, but it's obviously sincere in its execution, nicely animated, decently acted and looks sweet and adorable. It's definitely targeted at a younger audience, but I don't think us older kids will have too many complaints while watching this. Everest might be a Yeti, but I love his Troll-ish laugh.
What do you think? Abominable is due to open in the US on 27 September.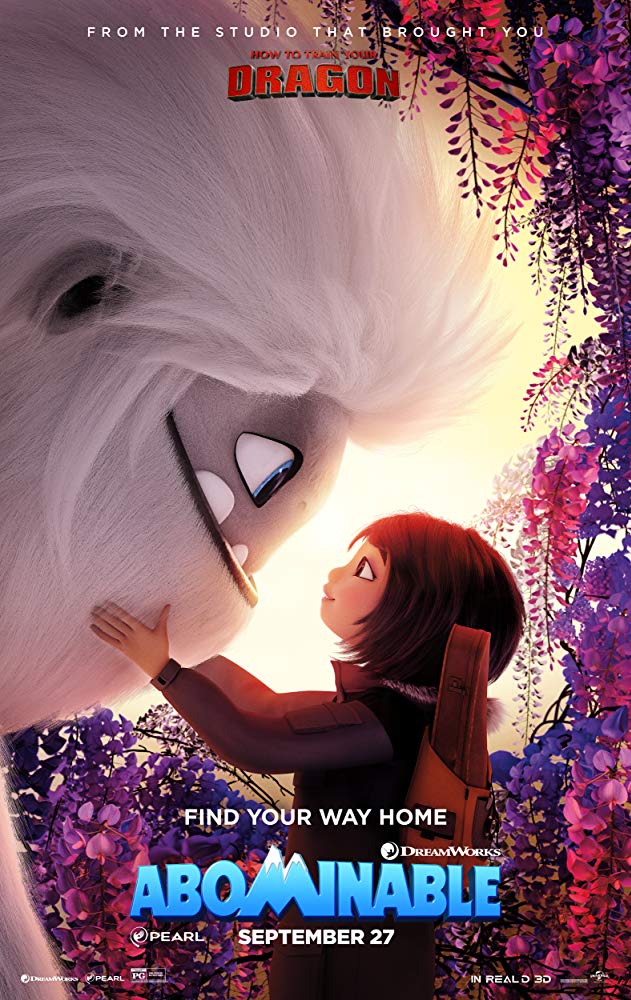 Last Updated: May 24, 2019