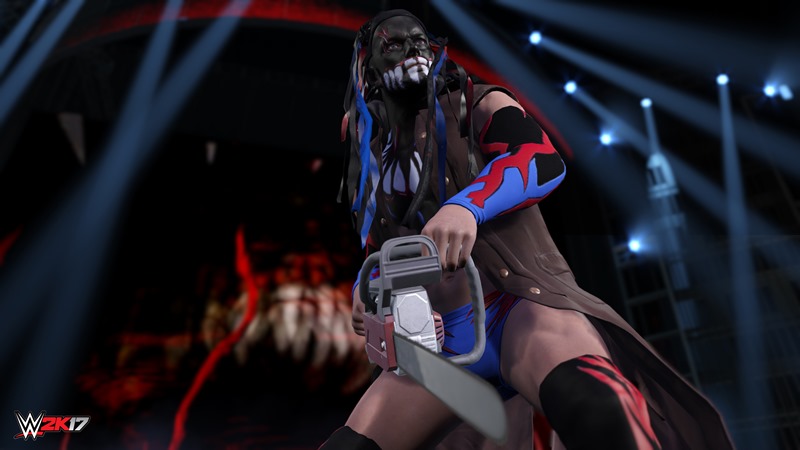 WWE games may have changed massively in terms of visuals over the years, but there's still a core gameplay experience there that has seen very little evolution (gameplay, not the stable that featured Triple H, Ric Flair, Randy Orton and Batista) over the years. Sometimes that's good! After all, how much can you really do with an annual release, while still looking to keep your core fans around?
This extends to a whole host of other usual features that include creation, WWE Universe Mode and MyCareer. The big takeaway here? Anyone who enjoyed a romp through history as Stone Cold Steve Austin or CM Punk is going to be a bit disappointed this year, as the 2K Showcase mode is being scuppered. "One of the largest and most difficult decisions we made for WWE 2K17 was to forego building a 2K Showcase," WWE 2K17 producer Mark Little said on the 2K site.
We designed and contemplated several Showcase ideas, including options surrounding our cover Superstar, Brock Lesnar, but all of them were not viable due to the many historic WWE Superstars needed but not available for inclusion in the game.  In addition, the team is heavily focused on building and delivering great content that fans can enjoy for years to come, while the Showcases only live in games from year to year.

In all, we didn't feel good about creating a Showcase that was not up to our standards and current development vision, so we decided to take that effort and put it into modes our community requests we keep improving: WWE Universe and MyCareer.
Instead, 2K is focusing on polishing up the gameplay this year. "With the WWE 2K franchise, we are striving to deliver the most authentic and realistic WWE experience possible," Little said.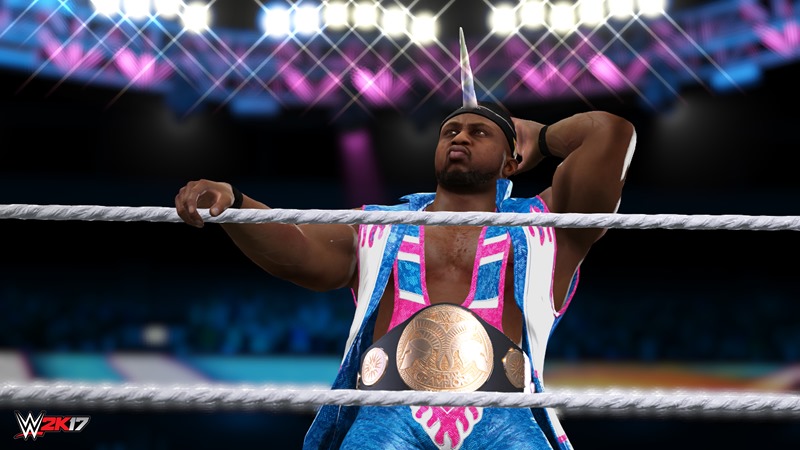 Fans have been asking us to truly improve the core gameplay experience since we inherited the brand, and we are taking your requests seriously – from controls to presentation to individual features. We've shifted the gameplay experience focus from an arcade-centric, fighting game style to simulation-based gameplay, and WWE 2K17 continues pushing in that direction with both improved and new gameplay mechanics.

In WWE 2K17, the fans will, more than ever, get to control the action how and where they want, including competing in the crowd and backstage areas.  Our community asked for the return of playable backstage and crowd areas, so we delivered on this request.  We also greatly improved the responsiveness of gameplay while also updating game systems like Ladders, Taunts and a new secondary submission system.

As always, we added thousands of new animations into WWE 2K17, so there is a lot of new gameplay for everyone to discover and enjoy.  These are just a few of the gameplay improvements we are delivering in WWE 2K17, all of which will provide the most authentic WWE experience to date.
CREATION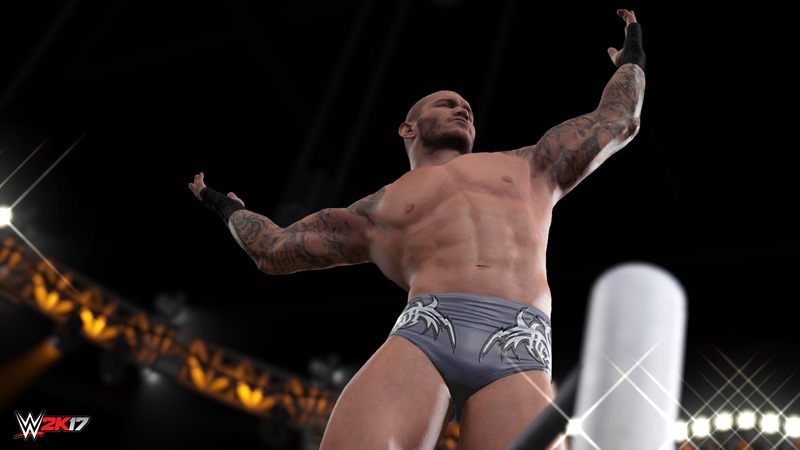 For WWE 2K17, we added new creation features, as well as focused on deepening and providing even more options for existing creation features.  For example, we added many more parts, more adjustment options and elements like body hair, all of which add to the game's massive set of customization options.  We also added a full Highlight Replay system, which allows players to record video highlights from their matches.

The video content can be used in our new Create a Video feature, which lets players create videos for use in things like custom entrance Titan Tron videos for created Superstars. We also deepened the Create a Show feature and added a brand new Create a Victory feature to ensure everyone can create the most comprehensive WWE experience possible.
WWE UNIVERSE MODE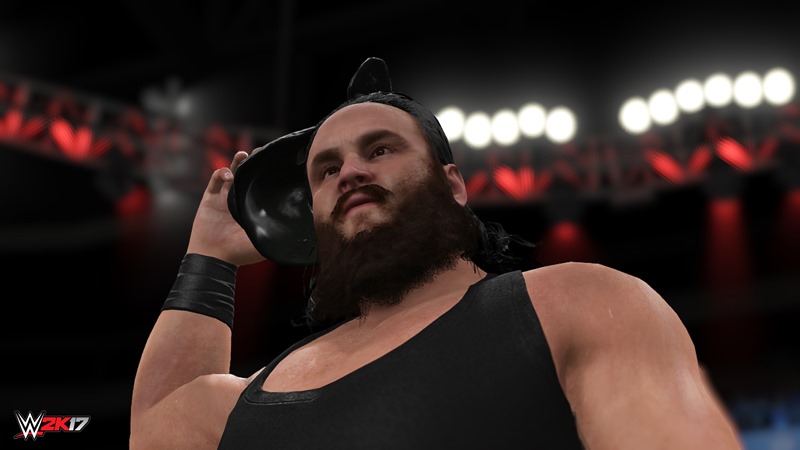 In WWE Universe Mode, we are working to recreate the drama and excitement seen every week on Raw, SmackDown Live and NXT.  For WWE 2K17, we created a new flow that focuses on these shows.  The shows are what we all watch each week, and now with the recent brand split, are even more important.  Our new Show Presentation system makes players feel like they are playing through a weekly episode of any WWE television or WWE Network program.

We also added more intrigue and possibilities by incorporating run-ins, as well as pre- and post-match attacks.  Just like in WWE, we never know what might happen next.

Even with all these new features, presentation and possibilities, we still felt something was missing: promos.  In turn, WWE 2K17 will deliver a brand new Promo Engine that lets the WWE Superstars express their thoughts and emotions to the WWE Universe and one another.  The Promo Engine creates a new dynamic and brings the experience closer to the actual WWE than ever before.

That's not all – we also are delivering a completely revamped offering of all Universe Mode cut scenes, including familiar and brand new scenarios. Collectively, WWE 2K17 represents the most comprehensive and authentic WWE Universe we've attempted thus far.
MYCAREER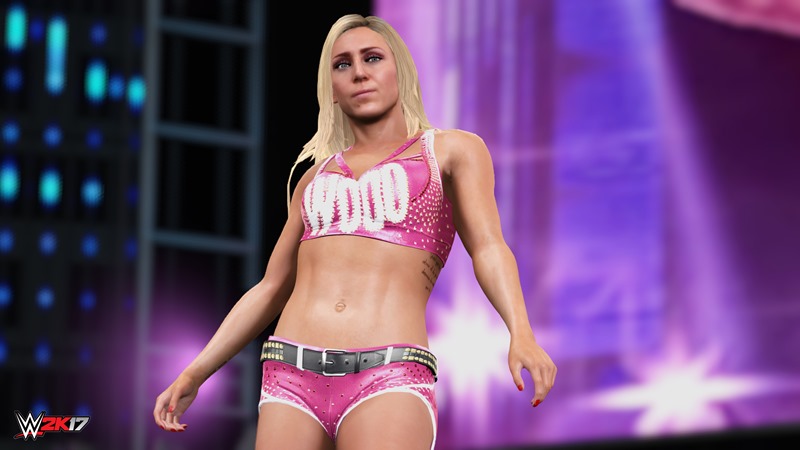 MyCareer also gets some exciting new features for WWE 2K17.  We incorporated the new Promo Engine, so Superstars can express themselves to the WWE Universe and also call out or respond to other WWE Superstars.  Backstage interviews with Renee Young take on a whole new dimension with our new backstage brawling gameplay.  Now more than ever, how a player competes, reacts, what is said and even what attire is worn can make a difference in a Superstar's journey through the WWE.

At some point, players are also likely to come face to face with Brock Lesnar and his advocate, Paul Heyman.  What happens when confronted by this imposing duo will greatly shape a player's future career growth in WWE.
I won't lie, it's going to suck not having a 2K Showcase mode this year. A trip down memory lane is honestly one of my favourite experiences in a WWE game, especially when coupled with the ace video department of that company. And I was properly looking forward to crushing the Smackdown ring as Brock Lesnar with a Superplex on the Big Show. At the same time, it's sounding more and more like WWE 2K17 is emulating the style of one of my all-time favourite WWE games: Here Comes The Pain.
And it really is, then I'm down with that.
Last Updated: August 12, 2016