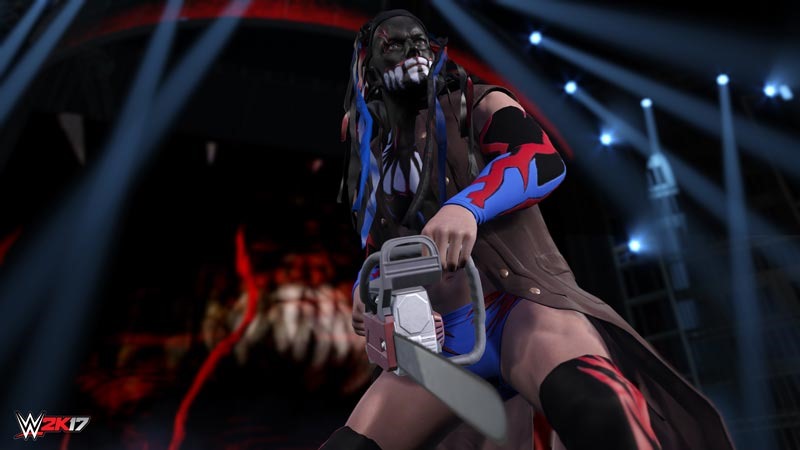 What is the origin of Suplex City in WWE 2K17? Some say it was formed out of the crater of a German Suplex that Brock Lesnar activated when an intern at a local WWE event told the beast incarnate that he didn't have enough time to organise him a bowl of just red M & M's as was described on his backstage write-up. Other people say that Suplex City was born out of a catchphrase that the WWE and Paul Heyman ran wild with.
I like my story better. WWE 2K17 is on the way, and with it comes the entire locker room of future Brock Lesnar victims. Here's the week 2 roster reveal or as WWE 2K17 likes to call it, the Suplex City Census:
Alicia Fox
Andre the Giant
Baron Corbin
Big E
Billy Gunn
Braun Strowman
Bret Hart
British Bulldog
Cesaro
Charlotte
Daniel Bryan
Edge
Finn Bálor
Hideo Itami
Jake Roberts
Kalisto
Randy Orton
Ricky "The Dragon" Steamboat
Sin Cara
The Rock
Triple H
Tyson Kidd
I always dig to see which legends make the cut in WWE 2K17, especially now that the company doesn't want to admit that they ever had a guy whose name rhymes with Shmulk Shmogan working for them. Nope! Maybe Mr America will make an appearance then, because when it comes crashing down and it hurts inside, you've got to take a stand because it don't hurt to hide.
Some people of course, who also rhyme with shmulkamaniacs happen to believe that the persona non grata of the WWE and Mr America are one and the same. Their evidence? Flimsy comparisons, as numerous charts apparently reveal that the two share the same physique, leathery skin, an appearance on Baywatch and a moustache that is hanging on for dear life. Flimsy. A crazy claim for sure, even if Mr America and He-who-will-not-be-named-BROTHER have never ever shared a ring together.
WWE 2K17 is out later this year, and here's the week one roster reveal in case you missed it. Hopefully this time, it'll finally have a Punjabi Prison Match option.
Last Updated: August 11, 2016