WWE Fastlane took place from the BMO Harris Bradley center in Milwaukee, Wisconson. Here's all the action that went down.
Rich Swann and Akira Tozawa defeated The Brian Kendrick and Noam Dar (Kickoff Match)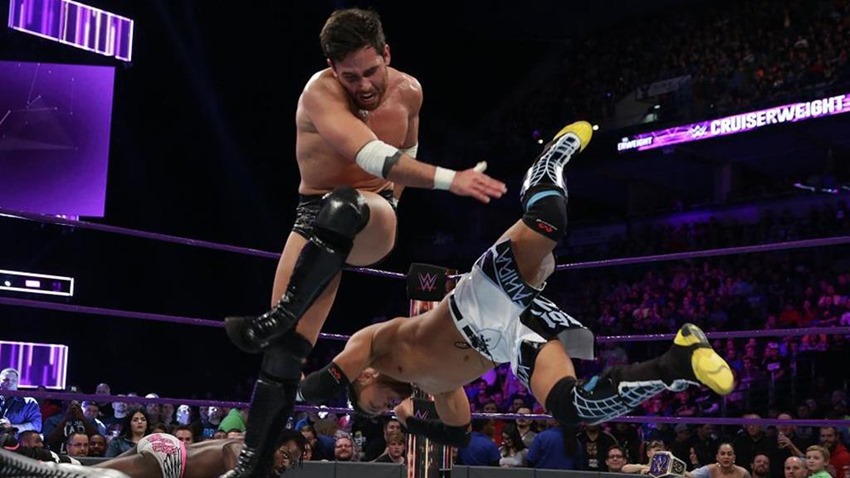 The Brian Kendrick fancies himself a teacher, but the Wizard of Odd learnt a few lessons of his own last night when Akira Tozawa and Rich Swann defeated him and Noam Dar in a Fastlane kick-of match last night. A battle of the top rope was waged between the cruiserweights, but it was Rich Swann who scored the winning pinfall with a Phoenix Splash on Dar as Tozawa kept Kendrick put of the picture with a German Suplex. Class is dismissed!
Samoa Joe defeated Sami Zayn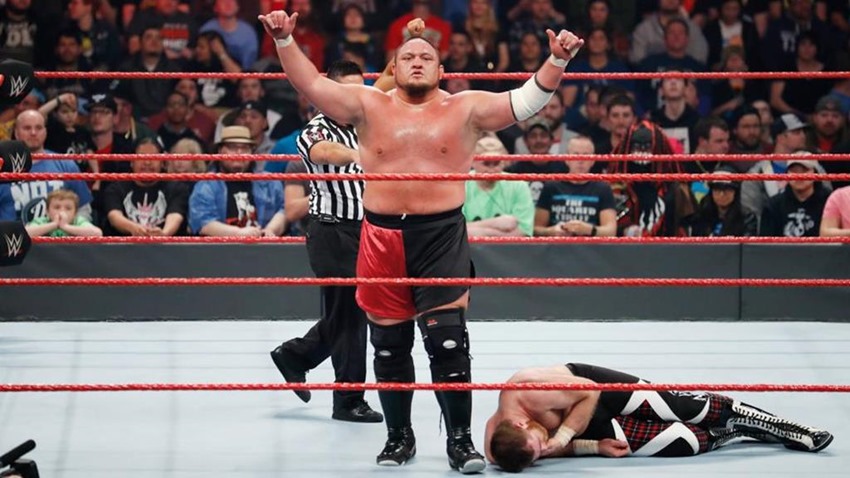 Sami Zayn ain't exactly scated to pick a fight with men bigger than him. But men who are infinitely meaner than him in the ring? Zayn should have stayed at home. The plucky underdog was utterly demolished by Samoa Joe, catching Zayn at every corner and countering him all the way. After plenty of abuse, Joe finally put Zayn down for the night with an Uranage to counter his Helluva Kick, and a Coquina Clutch that was locked in hard and fast as Zayn refused to submit and faded off into darkness.
Raw Tag Team Champions Luke Gallows and Karl Anderson defeated Enzo Amore and Big Cass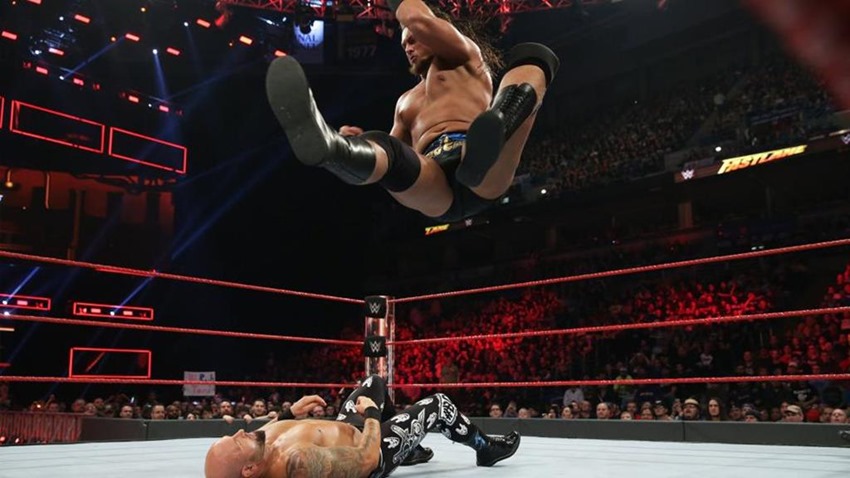 HOW ABOUT DAT? The loudest tag team around were ready to challenge for the gold, and the champs were more than happy to oblige. In their own way of course. Luke Gallows and Karl Anderson were working a smart match in comparison to the more bombastic style of Enzo Amore and Big Cass, focusing their efforts on Amore and keeping him as far away as possible from his giant pal.
But when Big Cass finally got tagged in, he made his presence felt with an Empire Elbow that shook the ring that set them on the path to victory…until Anderson and Gallows pulled a few illegal moves out of their bag. When chaos broke out, it was Anderson who seized the moment with a knee strike to Amore's head, successfully pulling Muscles from Marinara and keeping the gold away from the realest contenders in any room.
Sasha Banks defeated Nia Jax
Few women in the WWE have been as unstoppable as Nia Jax lately. Utterly dominating in the ring, Jax finally met her match when she challenged Sasha Banks to a Fastlane match. The Boss launched an attack the moment the bell was rung, but it seemed that her aggressive strategy would fail against the sheer might of Jax.
Jax took her time annihilating and humiliating the boss in the ring, but Banks was quick to spot an opportunity and exploit it. After a gruelling bout, Banks managed to roll Jax up long enough to get the the full three count that left Jax and everyone in attendance stunned.
Cesaro defeated Jinder Mahal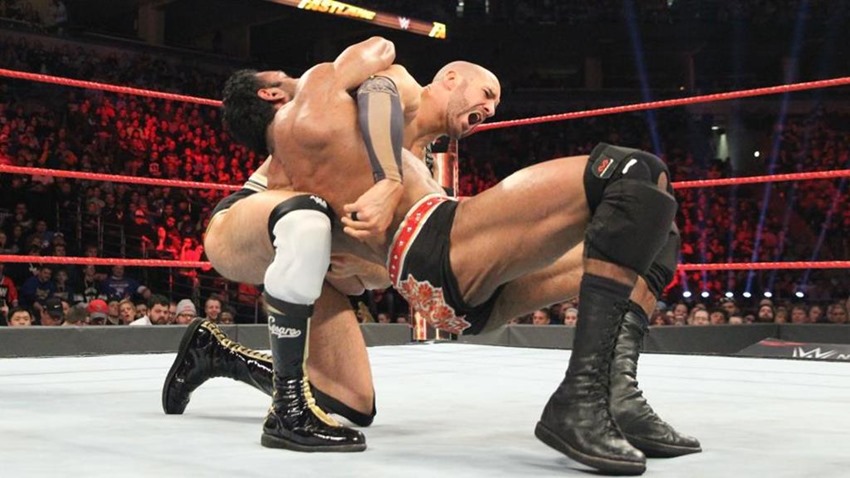 Attempting to prove that he didn't need Rusev in his corner to be a success, Jinder Mahal put on a show of ruthless aggression against the Swiss Superman, as the Punjabi superstar reigned all manner of blows down on Cesaro. But that streak of viciousness ran out when Mahal spotted Rusev at ringside, giving Cesaro the moment he needed to pounce on Mahal with a Very European Uppercut that knocked him out for the full three-count.
Mahal's night wasn't over just yet however, as his former ally decided to rub salt in the wound with a Superkick. Mahal was clearly not having a decent night at Fastlane.
Big Show defeated Rusev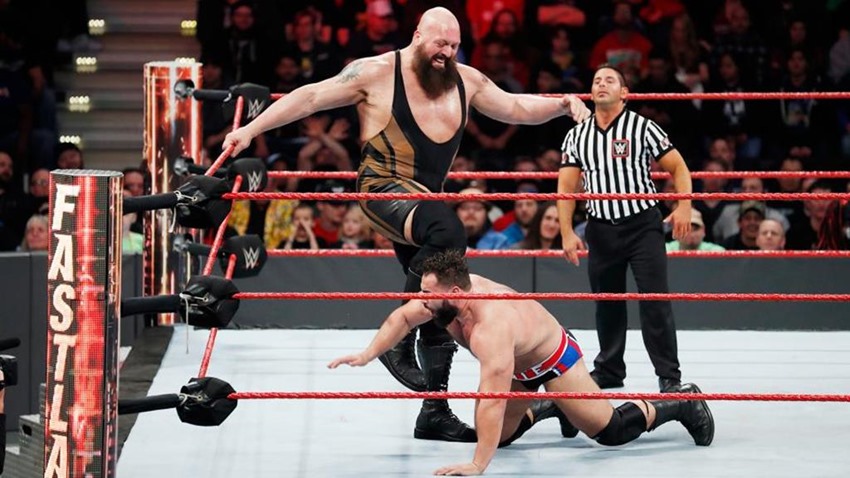 And Rusev wasn't going to have much of a decent night either. The super-athlete faced a Big Show who was bigger than ever, and the big man was more than ready to prove that his new muscles weren't just for show. Rusev put up a valiant effort, but even he couldn't withstand the sheer might of the Big Show, who put the brute down with a trio of Choke-Slams and a KO Punch that left Rusev out for the count and the night.
WWE Cruiserweight Champion Neville defeated Jack Gallagher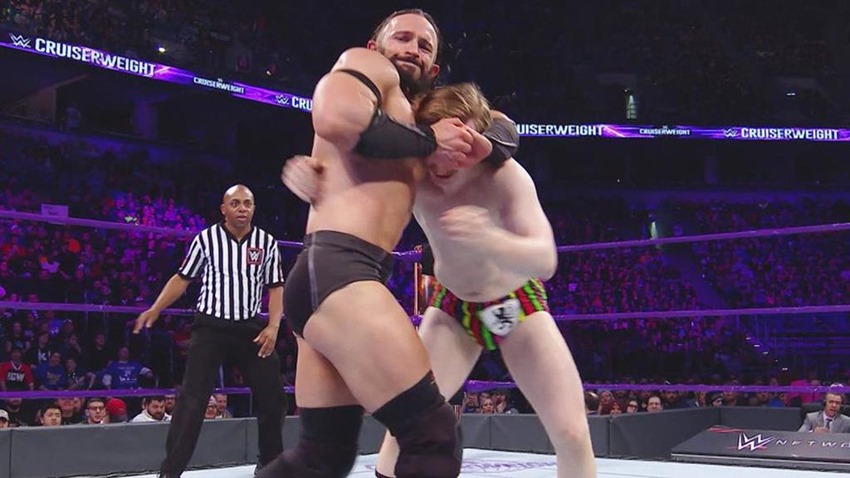 It was a battle of sophistication and brutality last night, as gentleman faced king. And while Jack Gallagher may be a gentleman, he certainly wasn't a gentle man as he made good use of the top rope of the ring to take the battle to the champ. But Neville wasn't ready to relinquish his crown just yet, as his offense proved just why the the King will be sitting on the throne for a while to come. With a Red Arrow move for the ages from the top of the ropes, Neville's crown was secure for another night.
Roman Reigns defeated Braun Strowman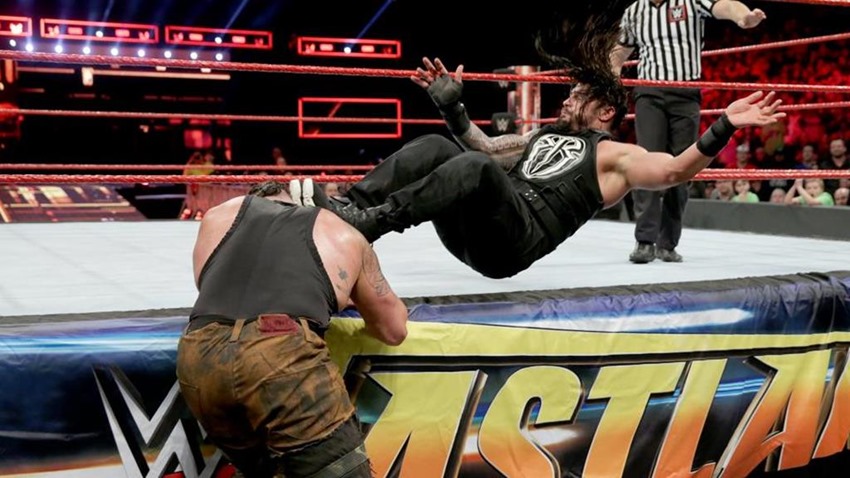 Few superstars can match Roman Reigns in terms of pure physicality, but the monster among men known as Braun Strowman has taken the big dog to a breaking point of destruction in recent weeks on RAW. Finally getting the chance to tackle the destroyer in a singles match, Roman Reigns didn't disappoint as he launched an assault to topple Strowman.
But Strowman wasn't going down without a fight, and buddy he had plenty of it in him. Strowman lived up to his various monikers with an onslaught of punishment that ranged from Reverse Chokeslams to Running Powerslams through the commentary table, but Reigns somehow found the strength to launch a last-minute Spear. Attempting a top rope splash that didn't find its target, Reigns toppled the giant with a second Spear that put Strowman down for good and handed him his first Pay Per View loss.
Raw Women's Champion Bayley defeated Charlotte Flair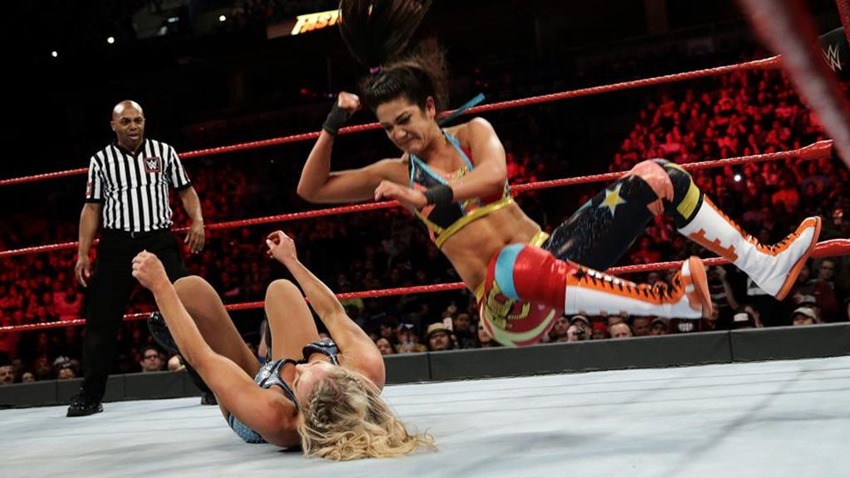 Charlotte Flair has been playing mind games with current RAW Women's Champion Bayley ever since she beat her for the title a few weeks ago. But the huggable one proved that she deserved to be the champ that night and on any night when she faced the queen of pay per views last night and ended her streak last night.
Charlotte was dominating throughout the match, landing blow after blow on Bayley and keeping her constantly grounded. But Bayley managed to find a second win, dropping kicks, hurricanranas and an elbow drop to push back against Charlotte and retain her title. Thanks to some inteference from Sasha Banks of course. When Charlotte locked in Natural Selection, it looked like the belt would be back across her waist in a few seconds, but Sasha Banks inserted herself into the match, keeping the ref informed of any shenanigans.
Bayley eventually got the win, with her patented Nayley-to-Belly suplex pinning the contender for good.
Goldberg defeated Kevin Owens to win the Universal Championship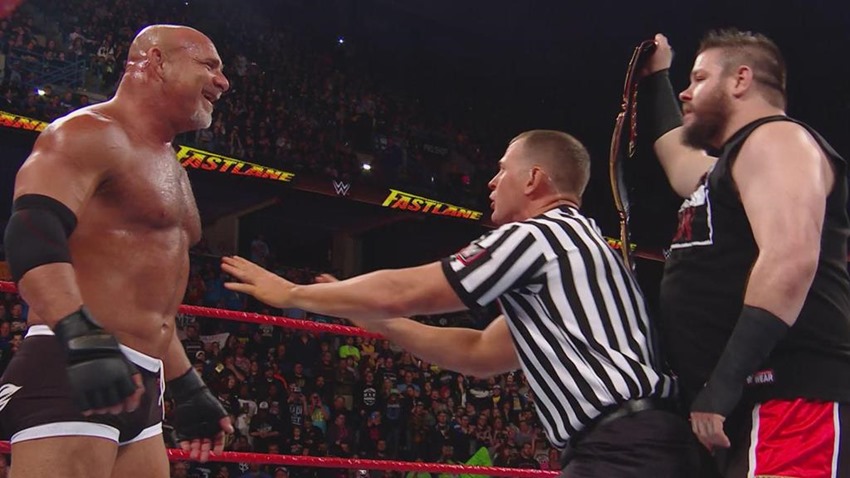 Last night Goldberg proved that he didn't just have one more Spear inside of him. He also had one more title run as well, as he finally dethroned Kevin Owens. In his first title match in 14 years, Goldberg had to face the sneakiest tricks from the KO handbook as the champ refused to enter the ring at first, making the Jackhammer machine livid.
But when KO did enter the ring, so too did the music of one former best pal Chris Jericho apparently. Seeing the man he berayed threw Owens off of his game completely, and Goldberg was done waiting as he landed a combo that made him a legend in the days of WCW: His infamous Spear, a Jackhammer Slam and a pin. And in the blink of an eye, it was all over as Goldberg became the new WWE Universal Champion at Fastlane.
Last Updated: March 6, 2017