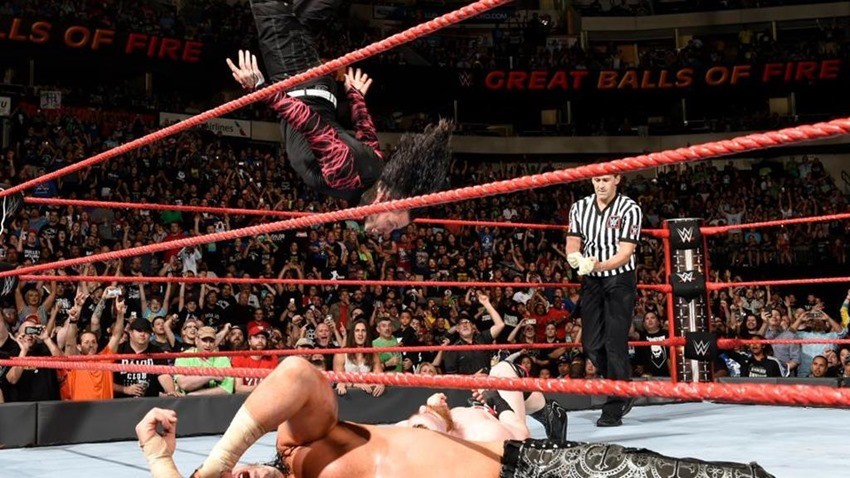 You shake my nerves and you rattle my brain, as too many title attempts drive a man insane. Bray Wyatt broke my will but it was a thrill, because goodness gracious Great balls of fire! The WWE's latest pay per view kicked off last night from the American Airlines Center in Dallas, Texas. Big matches complemented by some solid feuds were on the card for the night. Here's the quick hits straight out of Texas of what went down:
Intercontinental Champion The Miz def. Dean Ambrose
Raw Tag Team Champions Cesaro and Sheamus def. The Hardy Boyz (30-Minute WWE Iron Man Match)
Sasha Banks def. Raw Women's Champion Alexa Bliss via Count-out
WWE Cruiserweight Champion Neville def. Akira Tozawa
Bray Wyatt def. Seth Rollins
Big Cass def. Enzo Amore
Braun Strowman def. Roman Reigns (Ambulance Match)
Universal Champion Brock Lesnar def. Samoa Joe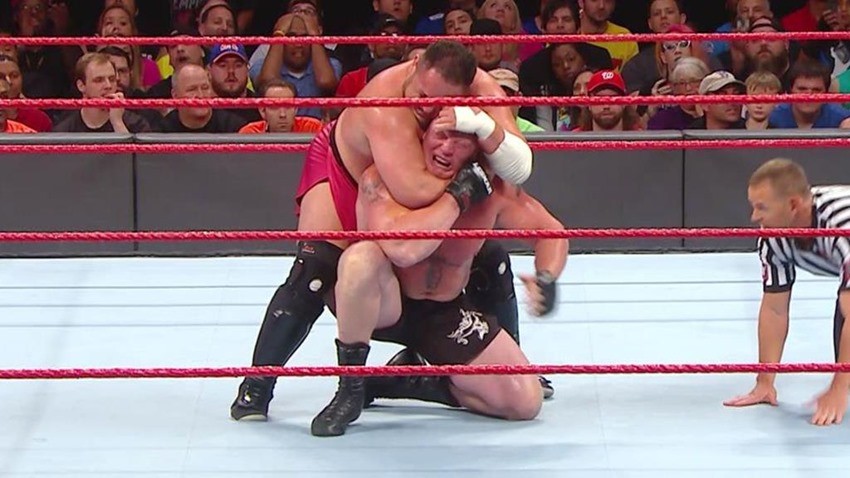 Last night's main event was an absolute slobber-knocker as WWE Universal champion Brock Lesnar retained his title. Barely. Samoa Joe wasn't folling around, as he pounced on Lesnar before the bell even rang and put him through the announcers table. The two beasts slugged it out, with Joe taking a pair of trips to Suplex City in return for a Coquina Clutch and some heavy slams.
Joe's signature move proved to be his undoing, as Lesnar managed to counter the Coquina Clutch into an F5 that shook the ring. Lesnar may have won, but the match proved that the Beast Incarnate was human after all.
The other big bout of the night? Braun Strowman and Roman Reigns in a Ambulance Match, as the two giants sought to finish off their feud once and for all. It was a battle of brute strength versus resilience, but Strowman's ruthless aggression was more than enough to finally throw Reigns into the back of an ambulance after dodging a Spear at the very last second.
Strowman may have got the win, but Reigns had the last word as he broke out the back of the emergency vehicle and tossed Strowman inside. The door locked, Reigns drove the vehicle into the loading dock and then rammed it with an truck, leaving Strowman mangled in the wreck. Somebody should call an ambulance…oh wait.
Last Updated: July 10, 2017