WWE Monday Night RAW took place from the Amway Center in Orlando, Florida. Here's all the action that went down.
Roman Reigns addressed his defeat of The Undertaker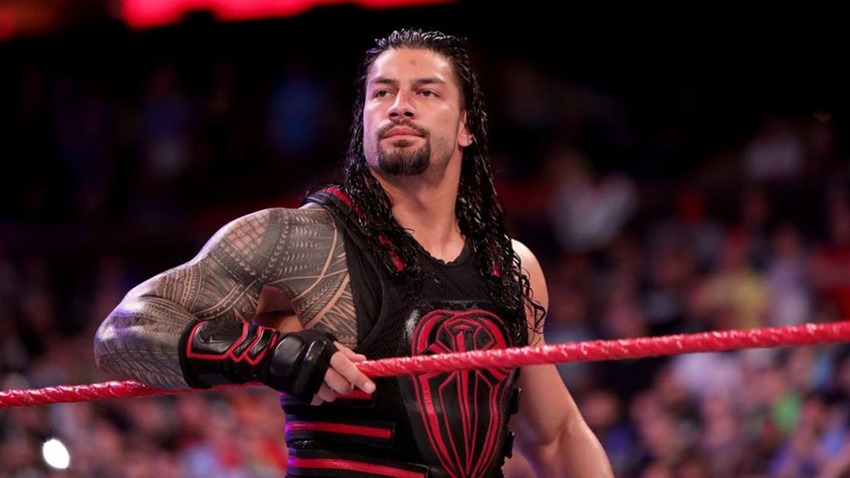 As the man who ended the Undertaker and finally buried the phenom, Roman Reigns only had one thing to say to a very unhappy WWE Universe:
"This is my yard now".
RAW Tag Team Champions Matt and Jeff Hardy defeated Luke Gallows and Karl Anderson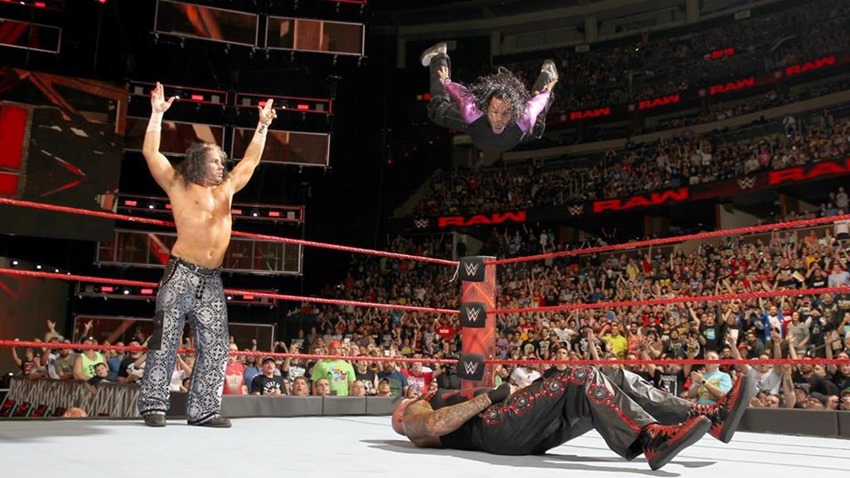 The Hardy Boyz are back in the WWE, and that's simply…wonderful. Fresh off their Wrestlemania win last night that saw them crowned as the new tag team champs, Matt and Jeff Hardy brought their broken mania to the ring in a rematch with the former champs Luke Gallows and Anderson. Hungry to win back the gold, Gallows and Anderson hit hot tags and high attacks on the Hardy Boyz but came up short in the end when Matt tagged in for a Twist of Fate on Gallows that gave Jeff the chance to hit a match-ending Swanton.
Neville defeated Mustafa Ali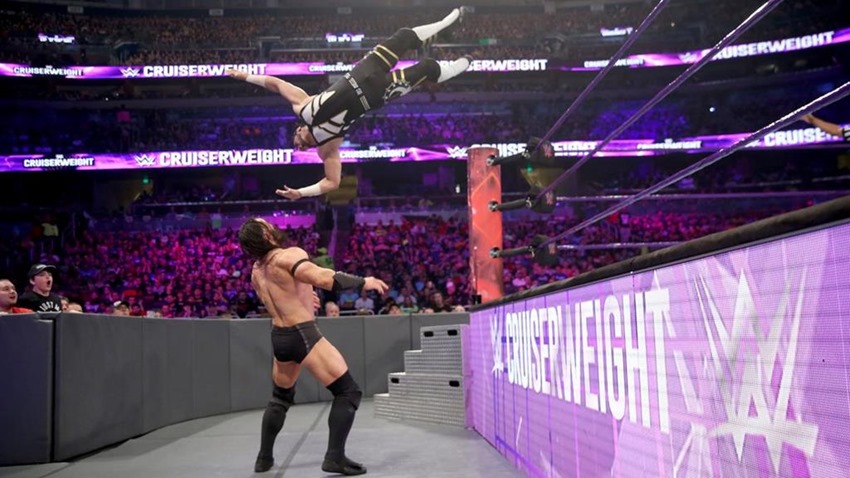 Wrestlemania may see its fair share of title changes, but the king of the cruiserweights isn't ready to abdicate his throne just yet. With Austin Aries defeated, Neville made short work of Mustafa Ali with his patented Rings of Saturn finisher.
Mr. McMahon named Kurt Angle the General Manager of Raw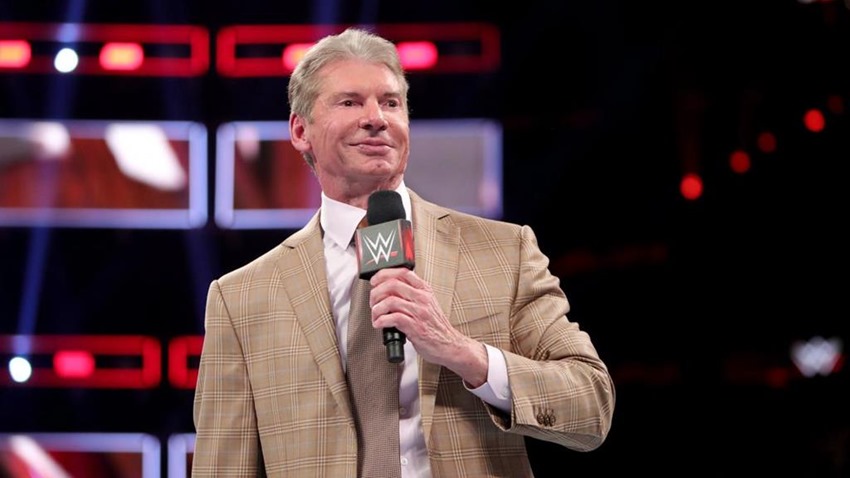 With Stephanie McMahon out of action for the foreseeable future and Mick Foley out of a job after reintroducing Mr Socko to Triple H's throat a few weeks back, RAW was in dire need of some authority to keep the show running. And who better than the boss himself to reveal who'll be running the show, than Mr Vince McMahon himself.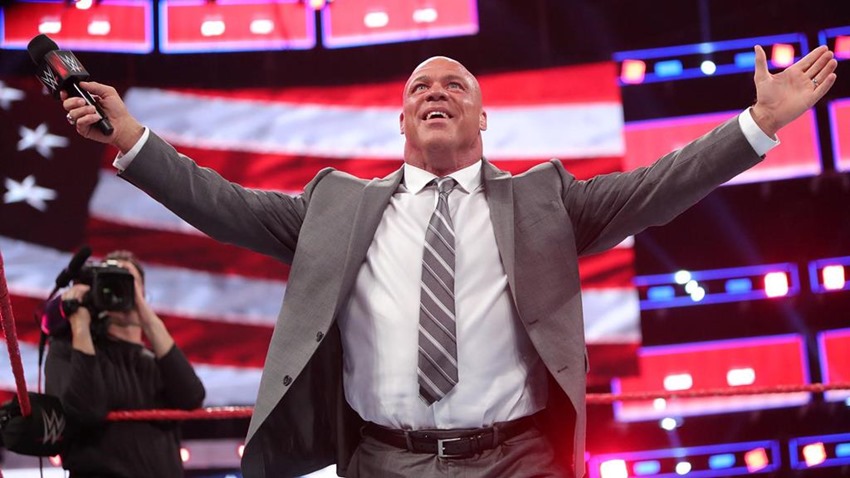 There was only one logical choice for the job, and that's when former Smackdown manager Teddy Long's music hit. Just kidding, Mr McMahon told the hall of famer to bugger off, because the real boss of the Monday night flagship show was none other than…Kurt Angle. Oh it's true, it's damn true. In addition to all of that, came news that the RAW and Smackdown rosters would soon be shaken up, creating new dynamics within the WWE. Believe dat.
The Revival defeated Xavier Woods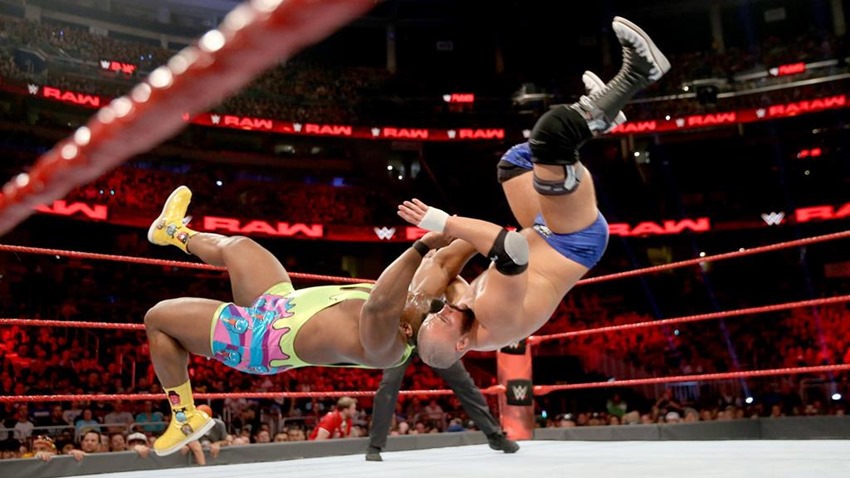 As the hosts of Wrestlemania, The New Day did a fine job representing the WWE outside of the ring. But that also meant that the fan-favourite team couldn't physically participate, a move that they wanted to rectify with an open challenge on RAW. So who would face up to the New Day team of Big E and Xavier Woods? None other than Scott Dawson and Dash Wilder of The Revival, who managed to hit an impressive debut win on the veterans with the Shatter Machine finisher.
Bayley, Sasha Banks and Dana Brooke defeated Emma, Nia Jax and Charlotte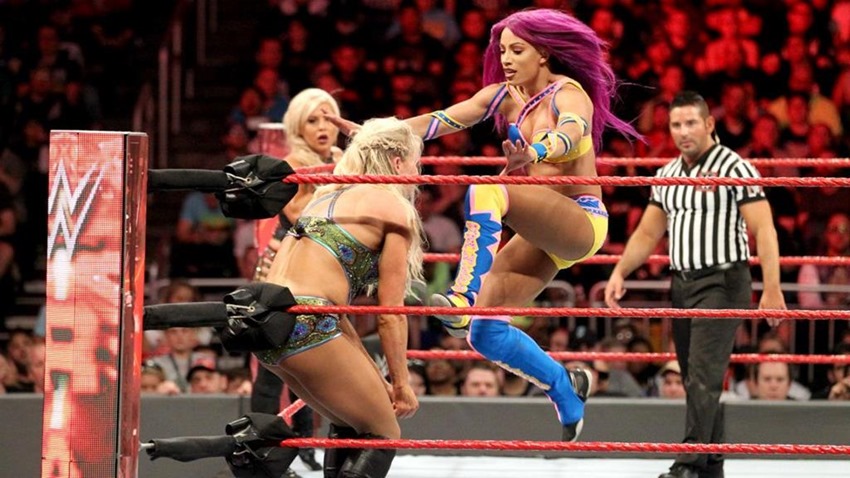 If you didn't get enough of RAW's women division battling it out at Wrestlemania, then last night was a treat. With the addition of newcomer Emma and Dana Brooke, rivals clashed once again as the ladies pulled out spins and slams in the pursuit of perfection. Sasha Banks would eventually pick up the win in this heated match, dodging a Natural Selection finisher from Charlotte Flair and hitting the Banks Statement for the win.
WWE Universal Champion Brock Lesnar and Paul Heyman addressed the WWE Universe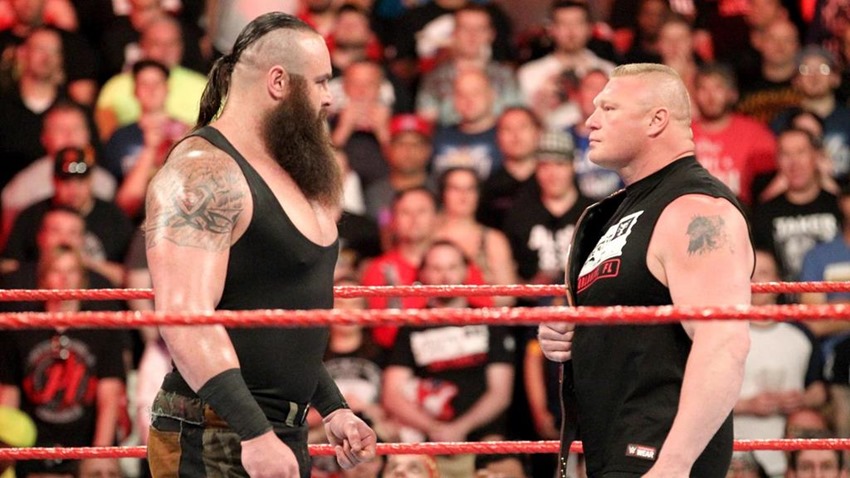 Who's next? That's a question that Bill Goldberg would often ask, before following up with a Spear and a Jackhammer. The legendary superstar met his end at Wrestlemania 33 last night however, with Brock Lesnar not only finally securing a win over his rival but also winning the WWE Universal championship in the process.
So who'll be the next challenger to give Lesnar a run for his money? There's only one logical choice right now, sayeth his advocate Paul Heyman: Roman Reigns. With both men having managed to defeat the Undertaker on home soil, it's time to see who the WWE yard really belongs to. Braun Strowman had other ideas though.
The gift of destruction promised Lesnar that his attention would soon be on him instead, as he'd introduce Roman Reigns to his gifts. An idea that Lesnar appeared to be very interested in.
Sheamus and Cesaro defeated Enzo and Cass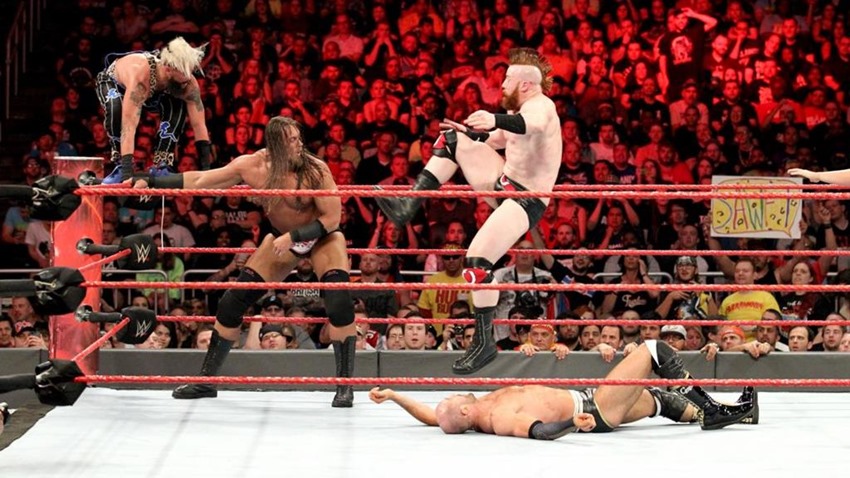 There were high stakes in this match between two of the hottest RAW tag teams. Win, and they'd have a chance to face Matt and Jeff Hardy for the tag team championship. Lose, and it'd be just another failure on a long list of misery. Sheamus and Cesaro threw everything they had at Enzo Amore and Big Cass, a move that paid off handsomely for the experienced brawlers in their continual clash with the realest guys in the room.
An attempt at the Bada Boom from Enzo and Big Cass would backfire, as Sheamus would land his patented big boot on Big Cass, giving Cesaro the chance to throw Enzo off of the top rope and into a European Uppercut.
Sami Zayn defeated Jinder Mahal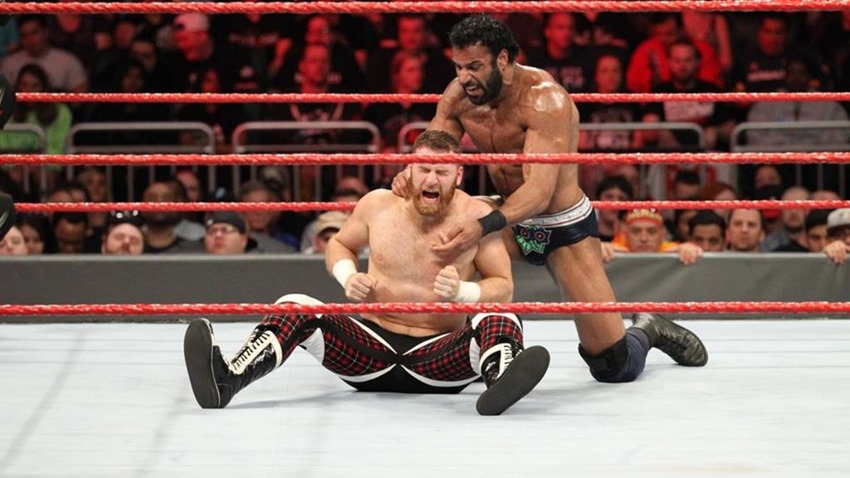 Lightweight action was up next, as Jinder Mahal decided to make good use of the moments before the match bell was rung to deliver some pain to Zayn. When the match finally did start properly, the underdog from underground bounced back with a T-Bone suplex and his signature Helluva Kick to earn a quick win.
Seth Rollins and Finn Balor defeated Kevin Owens and Samoa Joe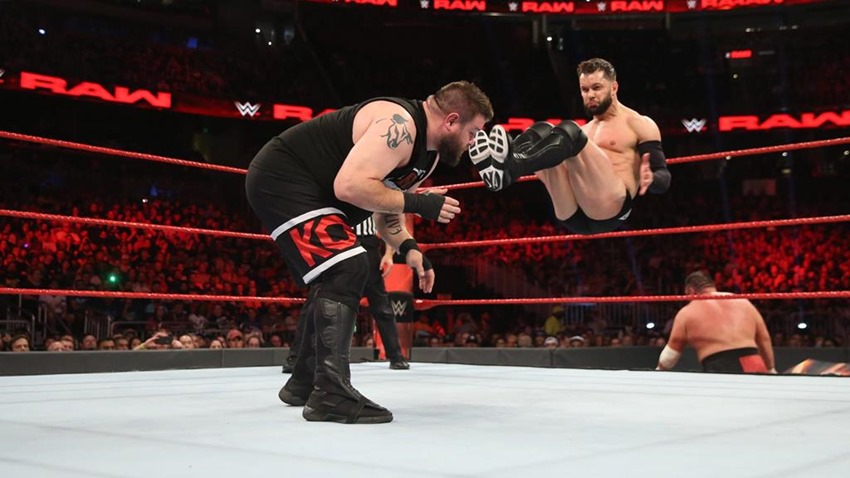 In an unsanctioned match at Wrestlemania, Seth Rollins was reborn. Now free of any lingering doubts as to whether he was better than Triple H after he spent months as his pawn, the architect was a new man and ready for action. But who would be in his corner when he had to face both Samoa Joe and US Champion Kevin Owens?
None other than Finn Balor, as the superstar returned from fresh from injury. Rollins and Balor may have had a history of clashes against one another, but they made a fine team last night on RAW as they dismantled Joe and Owens. A flying double foot stomp from Balor onto Owens would seal the deal on this return match for the mythic top-rope master, with Rollins raising Balor's hand in triumph to signal the start of a new era on RAW.
Last Updated: April 4, 2017