WWE Monday Night RAW took place at the University of Texas this week. Here's all the action that went down in that ring.
Seth Rollins defeated Big Show via Count-out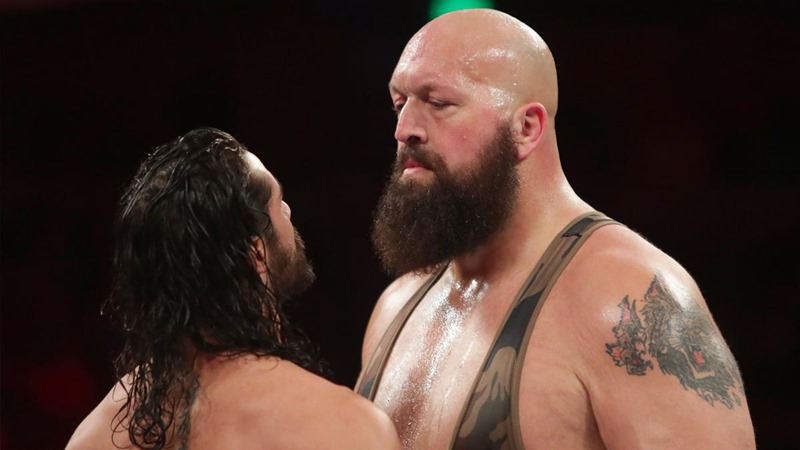 With his bestest pal Chris Jericho having suffered at the hands of Seth Rollins lately, RAW kicked off with the three gifts of Kevin Owens, an idea that commissioner Stephanie McMahon greenlighted. The first gift of Kevinmas? Seth Rollins being forced to duke it out with the Big Show, whose size advantage came into play yet again.
But Owens' strategy of being rignside to yell orders at the giant backfired. Fed up with having Owens in his ear, Big Show proceeded to chokeslam the prizefighter and walk out on the match, giving Rollins the win via count-out.
Jack Gallagher defeated Ariya Daivari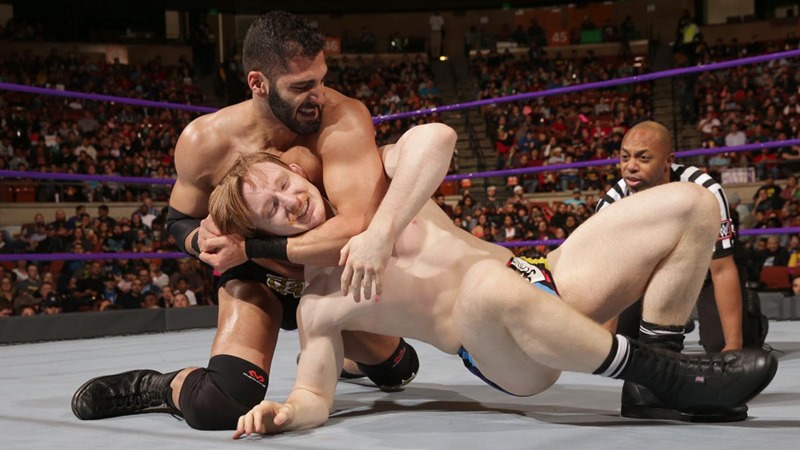 205 Live may have come and gone, but it brought back with it the high-flying Jack Gallagher. The latest addition to the RAW cruiserweight division made his debut on the Monday Night flagship show in a rematch with Ariya Daivari. And just like the first time that these two locked horns, Gallagher ran riot over his foe with a moveset of the most unorthodox variety to earn a win via a running dropkick to the corner.
The match over and done, Gallagher attempted to shake Daivari's hand afterwards. Instead, all he got was a beatdown in return.
WWE Universal Champion Kevin Owens defeated Sami Zayn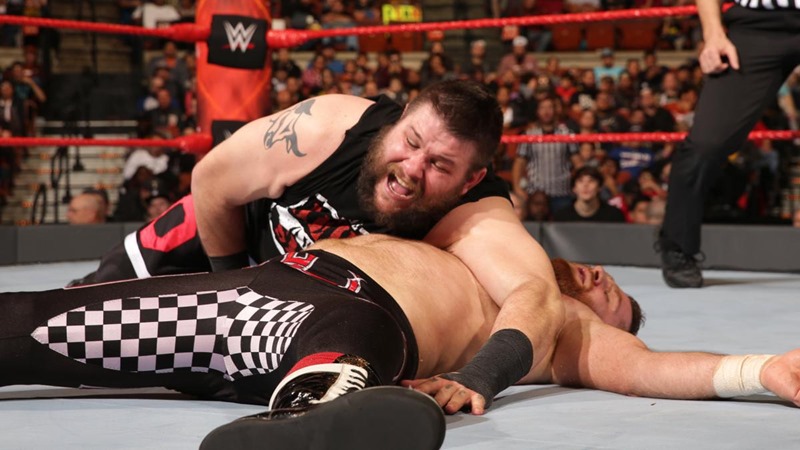 Nursing a chokeslam from the Big Show may not be ideal for anyone going into a match against Sami Zayn, but Owens had no choice in the matter last night. The RAW champ was under marching orders from general manager Mick Foley to face his longtime nemesis, walking into the ring and a flurry of attacks that included several Tornado DDTs, suplexes and Blue Thunder Bombs.
Somehow, Owens managed to power on through and lock in a Pop-Up Powerbomb out of nowhere, driving Zayn into the mat and barely clinching victory at the last second.
WWE Cruiserweight Champion Rich Swann defeated TJ Perkins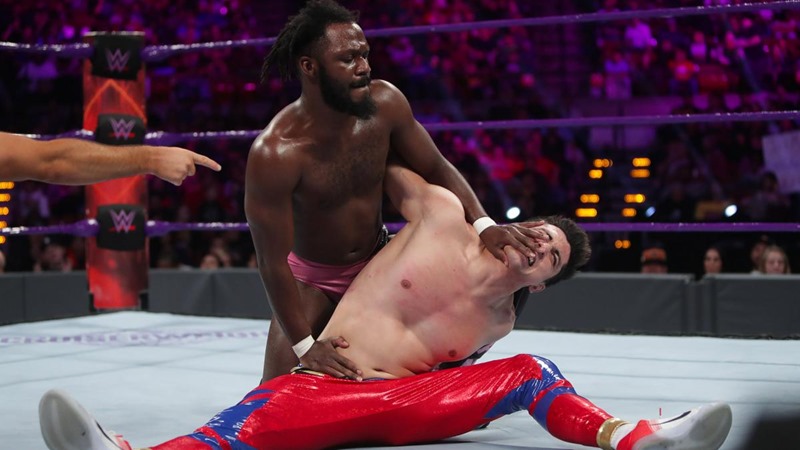 The cruiserweights were back in action last night on RAW, with the newly crowned lightweight champ Rich Swann defeating a former champ in the ring to continue his hot streak. While Perkins may have brought the fight to Swann more than The Brian Kendrick ever did, Swann was more than ready to prove why he's the best cruiserweight in action today when he a well-timed kick saw Perkins crash and burn.
Bayley defeated Alicia Fox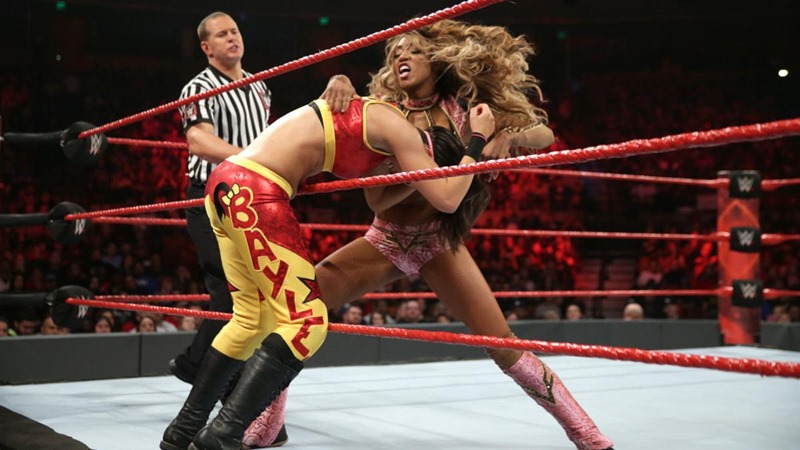 The professor of Huganomics hit the RAW ring next, facing an the green-eyed monster known as Alicia Fox after she caught the Huggable One giving a Bayley Bear to her crush Cedric Alxeander. TOTES DRAMA! The former champ was irate, pounding away on Bayley the second that the bell rang. But Bayley dug deep to unleash some ruthless aggression of her own, dropping the assault and replying back with plenty of force.
The endgame came when Fox ran straight into a Bayley-To-Belly finisher, with the fan favourite sending Fox into the mat with enough force to get a three-count in.
Mark Henry defeated Titus O'Neil in "The Tussle in Texas"
There's no love lost between Mark Henry and Titus O'Neil, with the two colliding in a match that Titus began hyping in a manner that would make Don King proud. The so-called Tussle of Texas may have had the build-up of a main event, but it had the finish of a squash match as Mark Henry applied the World's Strongest slam to Titus the second the bell rang and walked out of RAW with an easy win under his formidable belt.
U.S. Champion Roman Reigns defeated Chris Jericho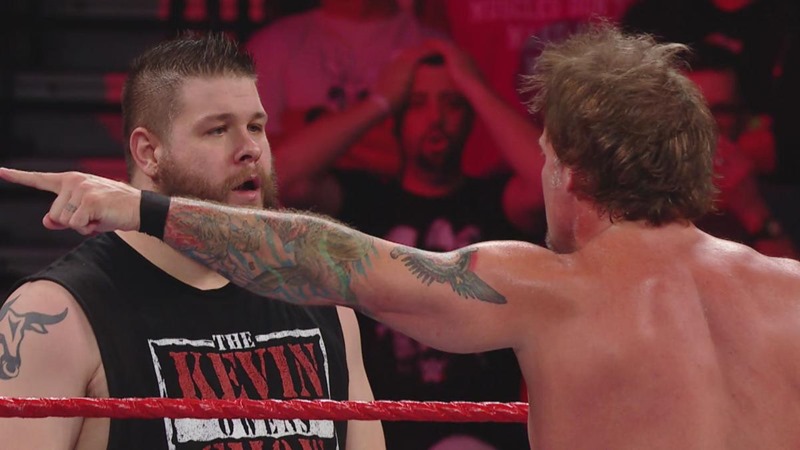 It was finally time for the second gift of Kevinmas, a title shot at the US Championship for Chris Jericho. Y2J wanted to prove that he could dethrone a champ without anyone in his corner, but Kevin Owens clearly didn't get that memo. And that's a pity, as Jericho might have had a chance to defeat Roman Reigns if Owens had remained in the RAW locker room.
Instead, Jericho faced a brutal match against the master of the Superman Punch who was more than ready to defend his title. Reigns absorbed a hellacious amount of damage last night, having the Walls of Jericho applied to his spine and a Super-Kick from Owens straight after the hold was released and a Codebreaker to boot.
But Reigns was ready to walk out of the Texas arena as a champion, as he took advantage of a bickering Jericho and Owens to setup his spear. Jericho may have dodged the first attempt, but Reigns quickly recalculated his co-ordinates to land attempt deux and keep the gold around his waist. Looks like the Jeri-KO partnership is on the rocks.
Cesaro and Sheamus vs. Luke Gallows and Karl Anderson ended in a No Contest
With just one week to go, The New Day is this close to surpassing the tag team record set by Demolition so many years ago. But if they're going to break records, they're going to need to prove why they're in the best in the ring. And there are a lot of hungry tag teams on RAW who'd love to dethrone the champs just before history is made.
Who'll challenge The New Day next week? Cesaro and Sheamus, or Karl Anderson and Luke Gallows? That's the question that was supposed to be answered last night, but the two teams quickly found themselves taking the action out of the ring and brawling around the ringside. With no clear winner thanks to a No Contest ruling, it looks like the New Day might become history-makers by default next week.
But this is RAW folks, and that means that The New Day will instead face both teams next week in a Triple Threat title defense. Cesaro and Sheamus sent a message then for next week, as they caught a gloating Kofi Kingston and powerbombed him into the rest of The New Day. Next week's main event is going to be one to remember.
Charlotte Flair delivered a public apology to Ric Flair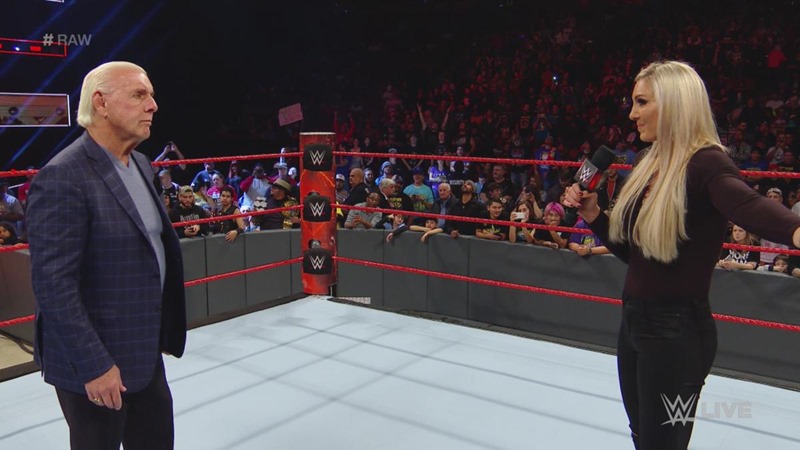 Can't we all just get along? That may be the sentiment behind Ric Flair, who hit the ring last week to raise the hand of Sasha Banks after she defeated his daughter Charlotte to win the RAW women's championship. It was an endorsement of a superstar outside of his family, and probably well-deserved after Charlotte publically disowned Ric several months back.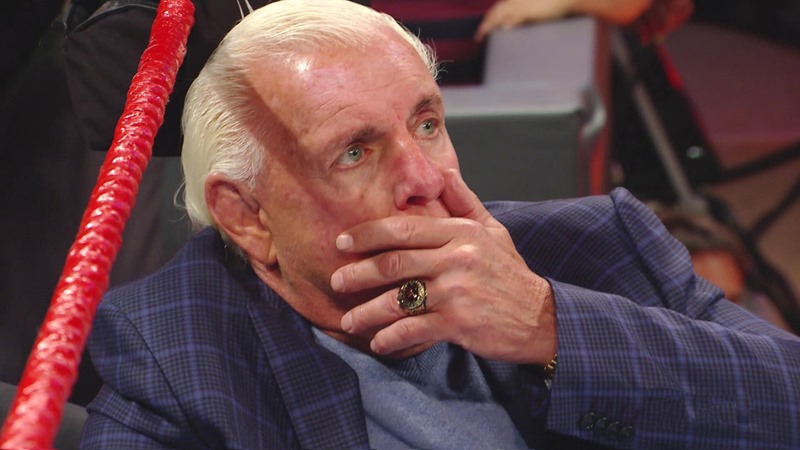 But the Queen of the ring wanted to make amends, drawing her father to the ring under the pretense of mending bridges. Yeah right. Instead, Ric Flair got a slap in the face and some more venomous words from his estranged daughter as Banks made her way to the ring. Stepping in, Banks walked straight into a ringpost when Charlotte pounced on her, setting the stage for their upcoming Iron Woman rematch at Roadblock later this month.
Last Updated: December 6, 2016