WWE Monday Night RAW took place at the Moda Center in Portland, Oregon. Here's all the action that went down.
Roman Reigns confronted Samoa Joe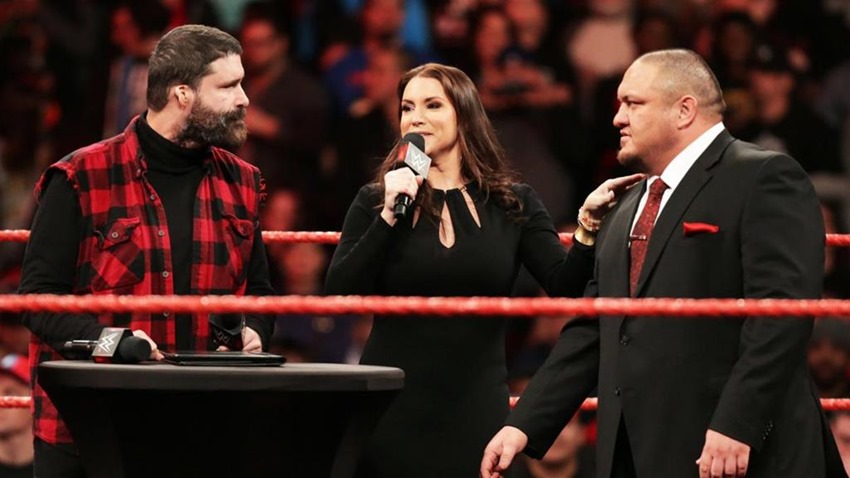 For months now, Samoa Joe has been a dominant force on NXT. But last week saw the big guy step up to the big leagues as he kicked off RAW with a contract signing that was earned by pledging allegiance to the Game. And also by hobbling Seth Rollins, who may be out of action for a few weeks thanks to a busted knee. But big dog Roman Reigns wasn't happy to have Joe on the roster, gate-crashing his contract signing and setting up some tension between the two.
Never one to miss an opportunity, general manager Mick Foley set up a main event between the two for later on in the show.
Nia Jax defeated Bayley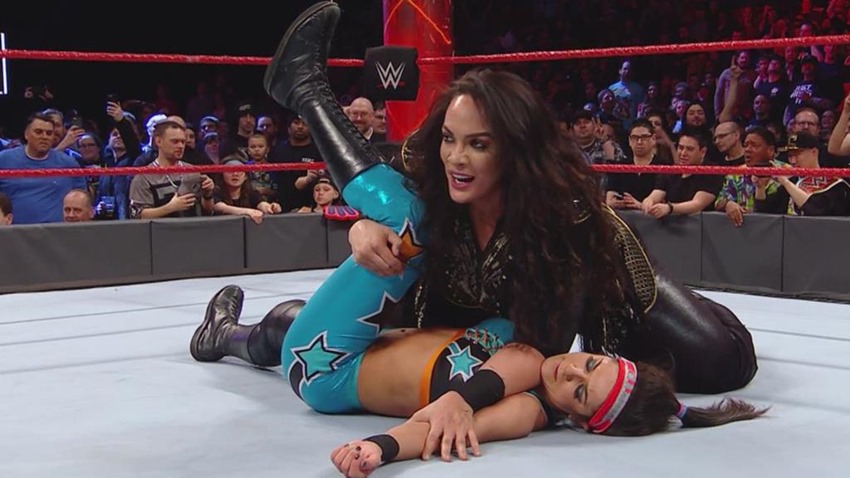 There's a battle coming up for the RAW women's championship, and current title-holder Charlotte Flair will face a challenge next week when huganomics expert Bayley challenges her for the gold. Depending on what kind of condition she's in after Nia Jax utterly obliterated her in the ring. In a match that should have gone to the huggable one after she used speed and wit to lure Jax's head into a ring post, the ref's count was stopped short by the appearance of Charlotte, leaving Jax time to recover and lock in a Samoan Drop that left the ring shaking.
Braun Strowman defeated four local competitors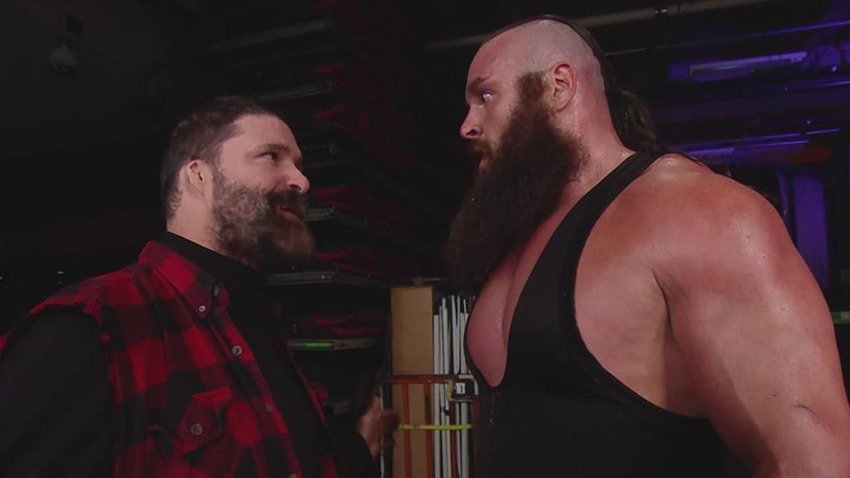 The WWE Universal Championship belt was this close to being worn by the gift of destruction last week, but payback can be a cruel mistress. That's the lesson that Braun Strowman learnt after Roman Reigns speared his dreams out of the ring as retribution for the monster having previously interfered in his own title match, costing Strowman the gold.
So Strowman was in need of a chance to vent, and he got just that…with four local talents that were quickly demolished inside the RAW ring. It's not all bad news for Strowman however, as Mick Foley revealed that he'd finally get to settle his score with Reigns at the new event: Fastlane.
Akira Tozawa defeated Drew Gulak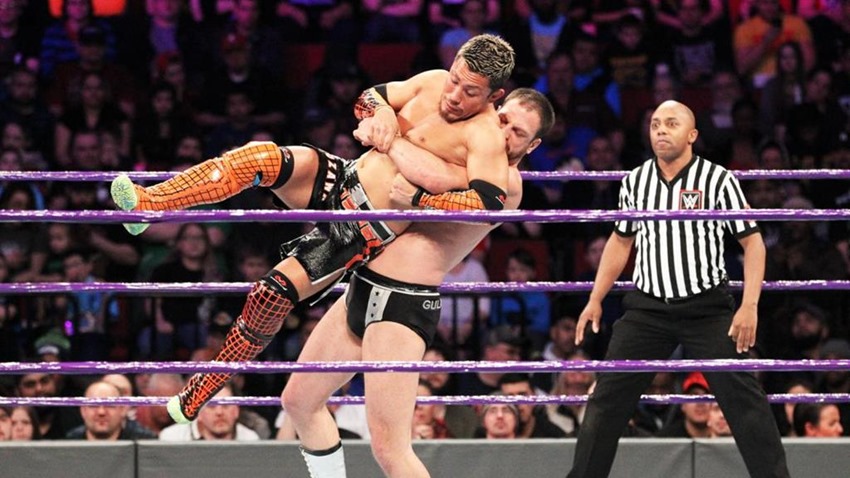 There's a new face in the RAW cruiserweight division, and his name is Akira Tozawa! Fluent in the language of suplexes, Tozawa faced a tough battle against Drew Gulak but still managed to shine as he finished off the competition with a Snap German Suplex that looked like painful art in motion. So impressive was Tozawa in fact, that he even got a post-match handshake from The Brian Kendrick.
Goldberg challenged Kevin Owens to a WWE Universal Championship Match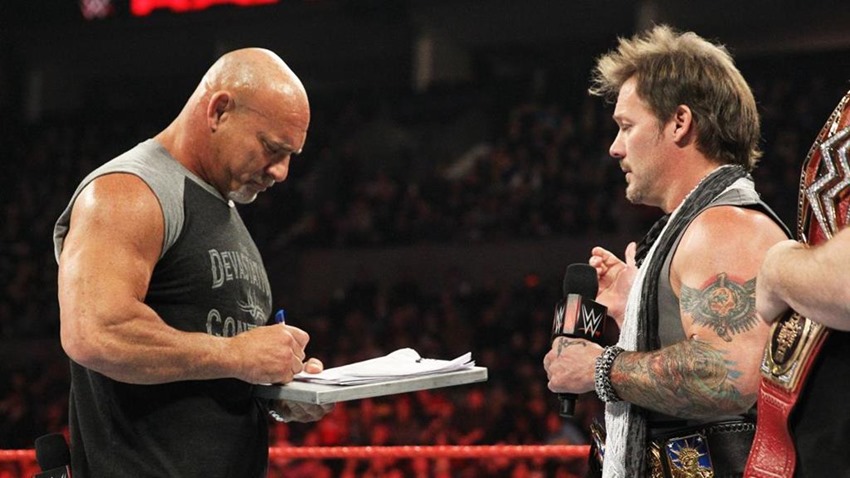 Goldberg has a list of who's next, and Brock Lesnar's name is definitely on it as the two titans are seeking a Wrestlemania rematch that'll finally bury their first disastrous and boring encounter from many years ago. But that's still a few months away, and Goldberg was hungry for gold. When Chris Jericho hit the RAW ring to propose the idea of him facing his bestest bud Kevin Owens at Wrestlemania, Goldberg interrupted with a few ideas of his own.
Goldberg challenged Owens to a title match at Fastlane, which Jericho all too happily accepted on behalf of a stunned Owens, who looked like he may not have appreciated Y2J's brazen attitude towards the master of the Jackhammer slam.
Raw Tag Team Champions Luke Gallows and Karl Anderson defeated Cesaro and Sheamus via Disqualification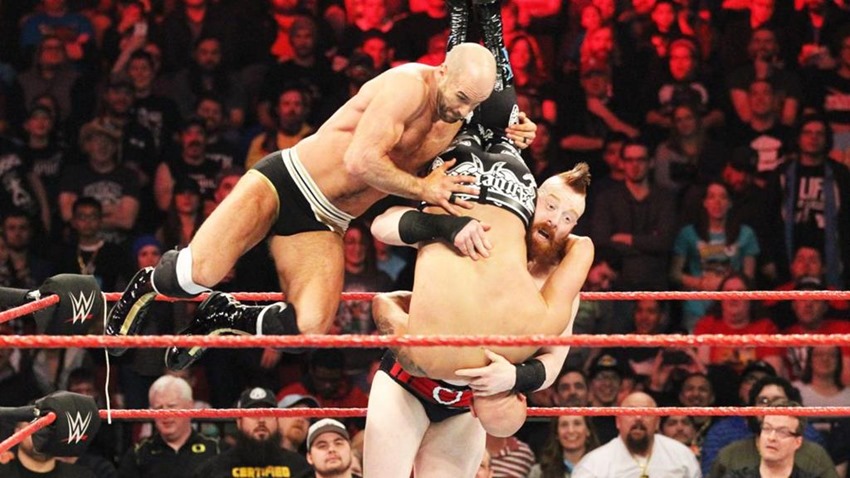 While current champs clashed with former champs, potential contenders Enzo Amore and Big Cass were ringside to scout out the competition. Current RAW tag team champions Karl Anderson and Luke Gallows managed to hold their own against Cesaro and Sheamus, but after Cesaro sent the Suntan-Biker-Man out of the ring, Anderson and Gallows decided to end the match with their titles safe by employing some devious tactics.
Giving Enzo a quick boot to the face, Gallows received a bigger boot as a reply from Big Cass, knocking out the champ and leaving the match decided in the favour of the challengers. But they'd have to leave the ring without the gold, an all-too sweet deal for the champs.
The New Day defeated The Shining Stars
Speaking of former tag team champions, The New Day were in action next and they were ready to prove that they were still a force to be reckoned with on RAW. Xavier Woods and Big E endured some pain from the con artists, but a Midnight Hour to Epico quickly put the hurt on their competition and another win in their pocket.
U.S. Champion Chris Jericho defeated Sami Zayn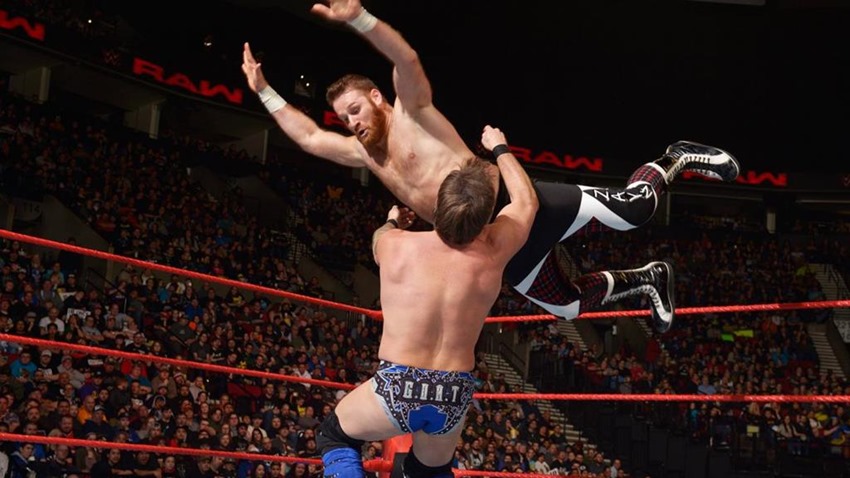 Chris Jericho and Kevin Owens, bestest of friends. Even when said friendship includes the threat of Goldberg jackhammering Owens through the planet when they meet at Fastlane soon. Despite some tension between the two, Owens was still ready to watch Jericho's back, a friendship that came in handy when Sami Zayn took Jericho to the edge and almost left RAW with a US Championship around his waist.
But when the ref's back was turned, Zayn found himself escaping the Walls of Jericho and walking straight into a superkick from the prize fighter, setting up the high-flyer for a Codebreaker that gave Jericho the win.
Jack Gallagher, Cedric Alexander and TJ Perkins defeated WWE Cruiserweight Champion Neville, Noam Dar and Tony Nese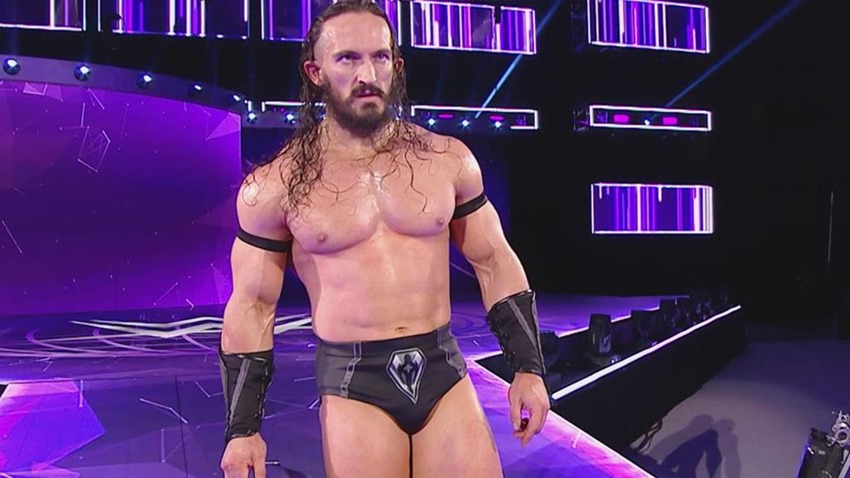 It was time for a big cruiserweight showdown next on RAW, with the King of the Cruiserweights facing the combined might of the most extraordinary man around and other challengers. And the odds weren't looking good for Neville, as his open disgust for his partners Tony Nese and Noam Dar left his team dynamic in tatters.
In fact, Neville was so disgusted that he left the match entirely after Dar stole a tag, leaving Jack Gallagher, Cedric Alexander and TJ Perkins an advantage that ended with a Lumbar Check from Alexander on Dar.
Samoa Joe defeated Roman Reigns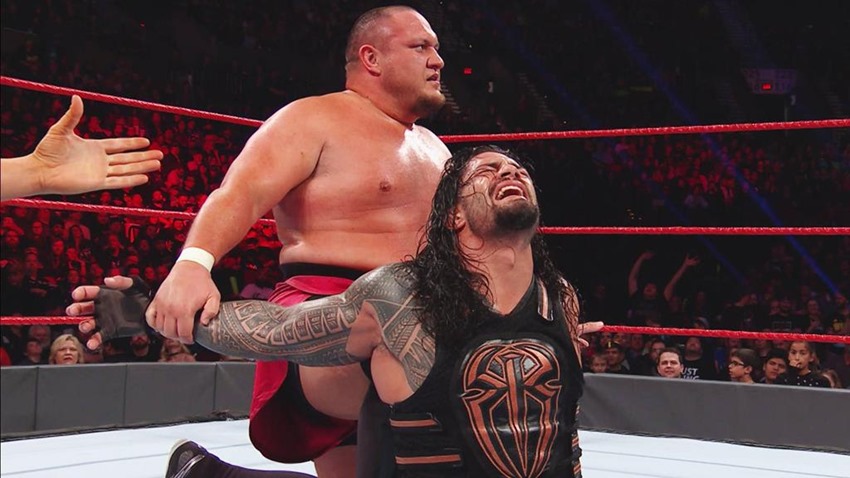 There aren't too many superstars who can give Roman Reigns a run for his money in a purely physical contest. And then there's Samoa Joe, a legendary figure in pro wrestling who made an impact in his first-ever RAW match. Kicking it off with a cheap shot to the big dog before the bell was even rung, Joe spent most of the match dismantling Reigns and scuppering any chance at momentum from his competition.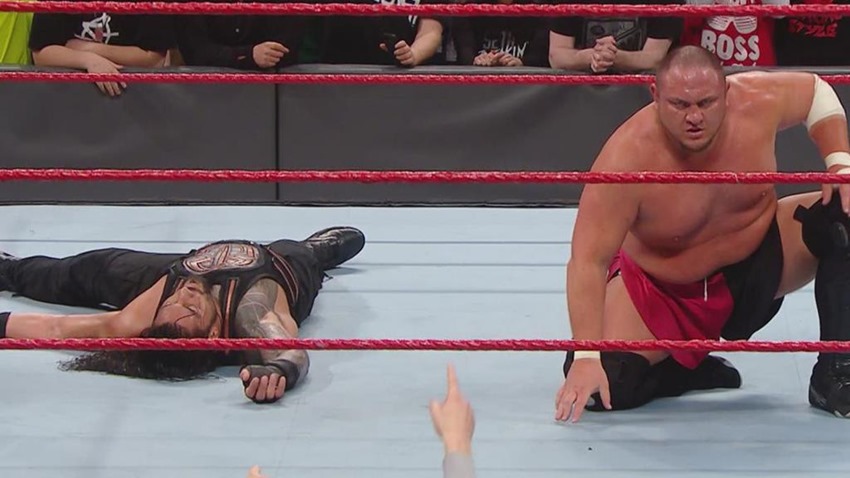 At one point, Reigns looked like he might finally put Joe down for good after he landed a Samoan drop on the submission specialist, but the sudden appearance of Braun Strowman turned the odds back towards Joe. Having landed two Superman punches on the monster amongst men, Reigns walked into an enziguiri to the back of the head and an uranage that finished the match off entirely in Joe's favour, while Strowman arrived to further demolish the former US champ.
Last Updated: February 7, 2017