WWE Monday Night RAW took place at the Allstate Arena in Chicago, Illinois. Here's all the action that went down.
Kevin Owens confronted U.S. Champion Chris Jericho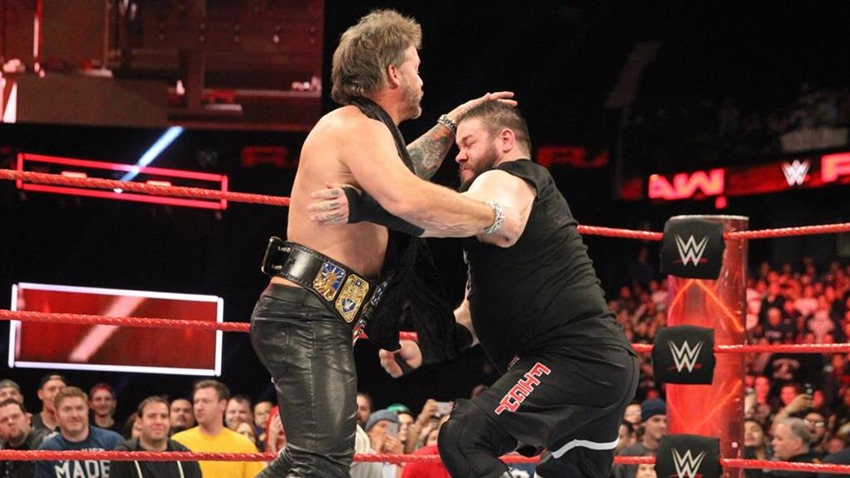 One does not slam the gift of Jericho through a TV screen and expect to hold onto their championship for too long. And with Chris Jericho having made this lesson loud and clear at Fastlane with an appearance that factored into Kevin Owens losing his WWE Universal championship to Goldberg, the prizefighter was not in a good mood that night.
Chris Jericho kicked off RAW with a demand that Owens that should have owned up to his betrayal, something KO did when he hit the ring and described Y2J as an insurance policy that he had used up and thrown away. Jericho wasn't satisfied however, and decided to challenge his former best friend to a match at Wrestlemania, with his United States Championship on the line. And then the two former pals decided to get some shots, but KO had an ace up his sleeve: Samoa Joe.
But Jericho wasn't alone either, as Sami Zayn quickly entered the scene with a steel chair to even the odds.
Kevin Owens defeated Sami Zayn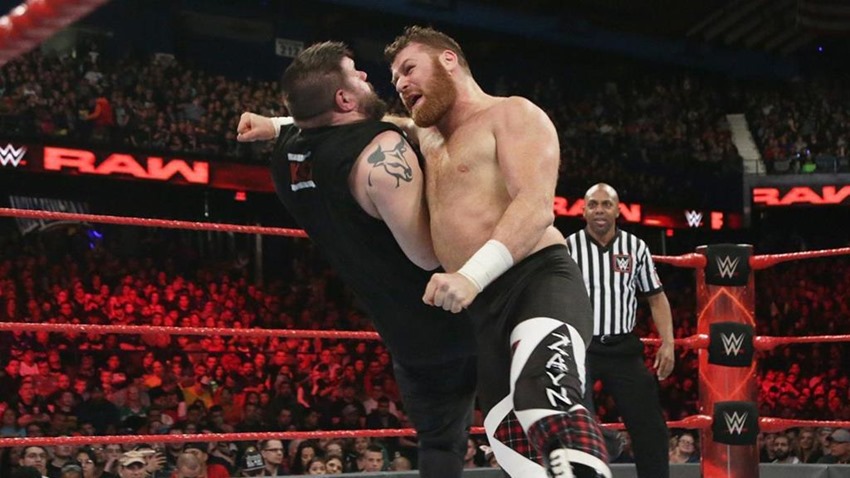 With Samoa Joe and Chris Jericho banned from ringside, it was time for the firs match of RAW for the night. No stranger to each other's best blows, Owens and Zayn brawled inside the ring. The fury of Owens was not to be taken lightly however, as a pair of Pop-Up Powerbombs, a Harlem Hangover and a package neckbreaker put the underdog down.
WWE Cruiserweight Champion Neville defeated Rich Swann
Neville has managed to prove his worth as a cruiserweight champion with two title defences in two seperate nights, but he still has one other opponent he needs to defeat in order to earn a hat trick of success: Rich Swann. The former champ was cashing in his rematch clause for the belt, and he wasn't playing around as he took Neville to school.
But the champ bounced back, managing to kick out of the Rich Kick and land his iconic Rings of Saturn finisher to earn the win. That should have been it for the night, but a new challenger appeared to serve notice to Neville: WWE Interviewer Austin Aries, who hung up his mic with a post-interview forearm to the face of Neville.
Brock Lesnar confronted Universal Champion Goldberg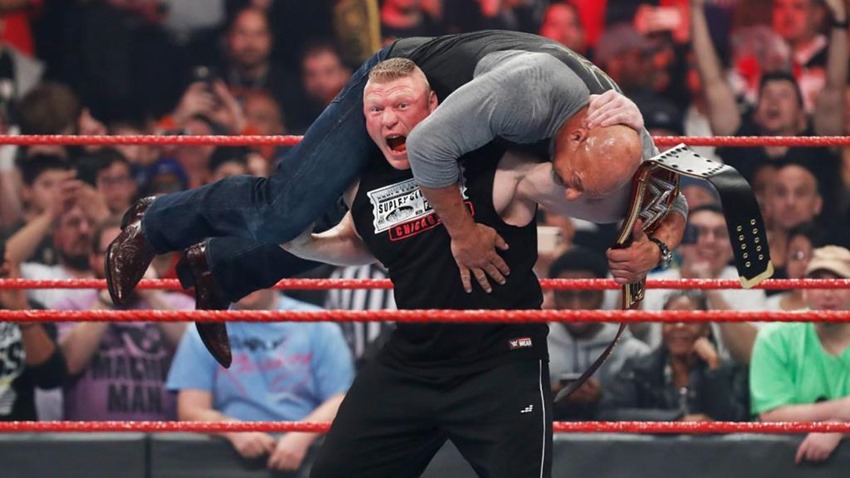 There's a new WWE Universal champ in town, and his name is Goldberg! Goldberg! Goldberg! Which means that his scheduled match with Brock Lesnar at Wrestlemania is going to be kind of interesting, now that his newly-won title is on the line. The Beast Incarnate and Paul Heyman decided to interrupt Goldberg's victory celebration with this fact, as Heyman's mouth ran wild and Goldberg's attention shifted to the advocate.
But that momentary lapse of concentration was a perfect opener for Lesnar, as he pounced on the champ and landed a vicious F5 to him. Which must have felt quite refreshing for Lesnar. GET IT?
Raw Tag Team Champions Luke Gallows and Karl Anderson defeated Enzo Amore and Big Cass via Disqualification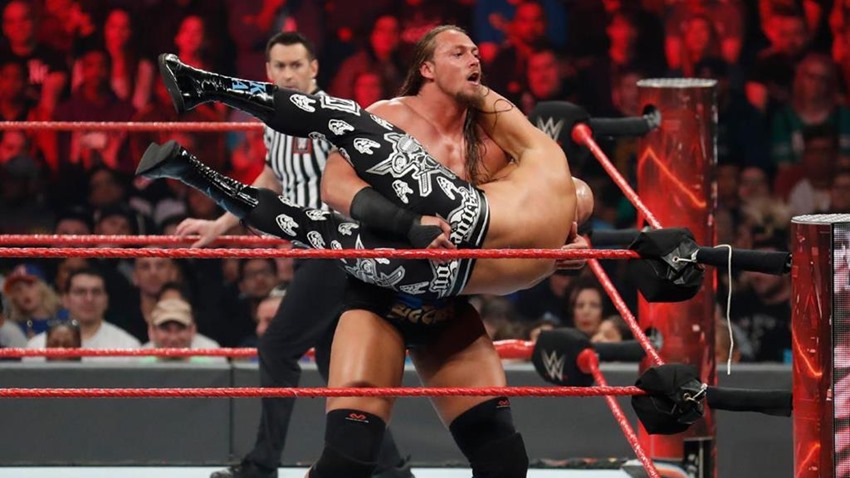 Luke Gallows and Karl Anderson barely managed to retain their titles at Fastlane as tag team champs against Enzo Amore and Big Cass, and tonight was a similar experience for the two on RAW. With the realest guys in the room taking a second shot at the gold, they looked set to be on track to finally claim the coveted titles…until Cesaro and Sheamus got involved.
The mood between the two teams was already at a simmering point, but Enzo Amore kicking the coffee out of Cesaro's hands at ringside? Well that was just an invitation for some match inteference, as Anderson fell victim to a blow from the Swiss Superman and a DQ victory. The teams eventually took their feud backstage, with RAW General Manager Mick Foley making an ultimatum: Cesaro and Sheamus vs Enzo and Big Cass next week, with the winners getting their hands on Gallows and Anderson at Wrestlemania. HOW ABOUT DAT?
Akira Tozawa defeated Ariya Daivari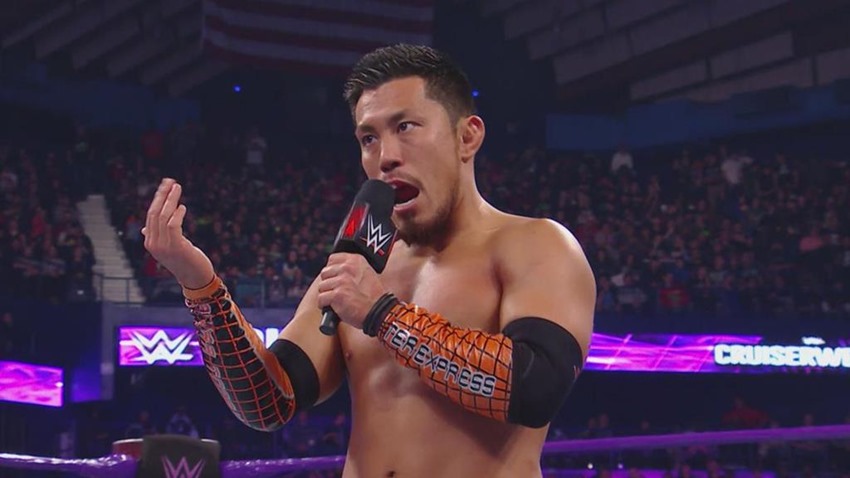 More cruiserweight action was up next on RAW, as Akira Tozawa added a win to his record with Ariya Daivair quickly falling to his educated feet. But Tozawa wasn't done just yet, as he demanded a singles match with his would-be mentor The Brian Kendrick. The Wizard of Odd's response? That Tozawa would get his wish at 205 Live.
The New Day defeated The Shining Stars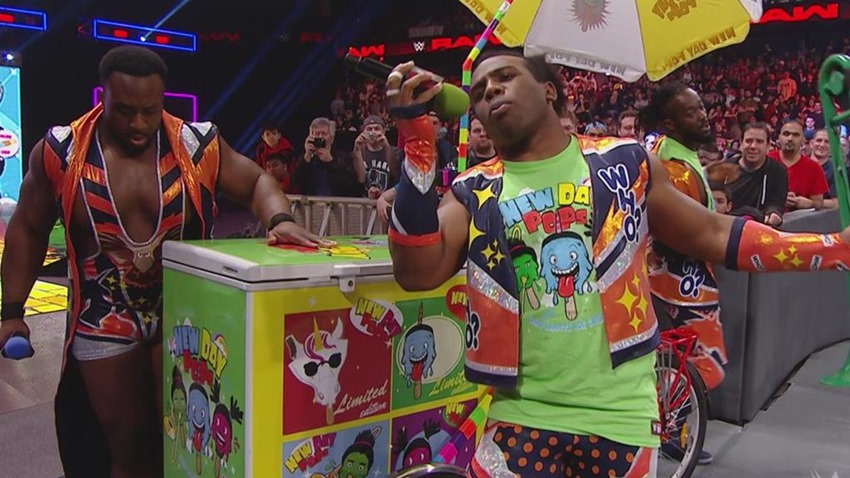 Guys, the New Day is this close to fulfilling their dream of ice cream, as the Wrestlemania hosts wheeled out the New Day Pop-cycle, in case anyone had missed it at Fastlane. Oh, and they also beat the Shining Stars. But guys, ice cream and wrestling!
Sasha Banks defeated Raw Women's Champion Bayley to make the Raw Women's Championship Match a Triple Threat at WrestleMania
The RAW women's championship race has got a tad bit complicated as of late. With Bayley retaining her title at Fastlane thanks to an assist from Sasha Banks, emotions are mixed to say the least. But here's the lowdown: Bayley will face Charlotte Flair at Wrestlemania in a rematch for the title, but Sasha Banks was also promised a spot in the title if she could beat Bayley that night in a friendly bout.
And beat her she did, as Banks faced her pal and picked up a win. The match wasn't without some controversy however, as Dana Brooke attempted to interfere with Banks and distract the ref, but the boss still prevailed. And then Charlotte Flair made her presence known with a pair of boots to the faces of her competition, as the Queen was hungry for gold.
Triple H addressed Seth Rollins' rehabilitation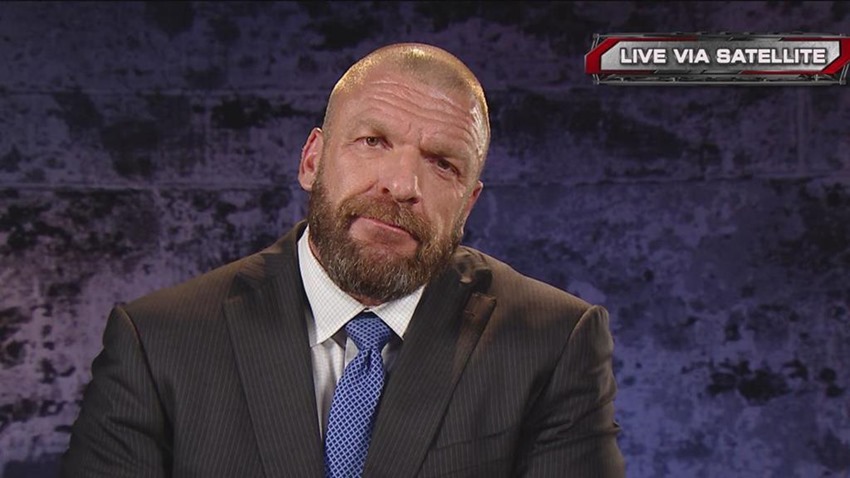 The Architect has vowed that even if it breaks him, he will be at Wrestlemania. Triple H however, isn't exactly impressed or concerned. In fact, Triple H had a simple message for Rollins: If he decided to ignore his doctor's order and hit the Wrestlemania ring, then Triple H would make certain that this match would be his last.
Samoa Joe defeated U.S. Champion Chris Jericho via Count-out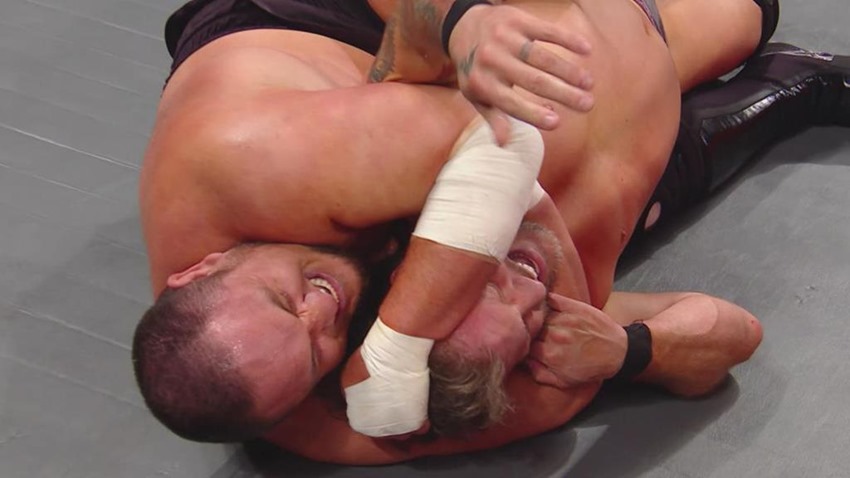 Chris Jericho may have his attention focused on Kevin Owens right now, but he really should be watching his back. Especially when Samoa Joe has it in for the superstar. The Destroyer lived up to his nickname last night, unleashing pure pain on the US champ that ranged from hard hands to armbars and sentons. Joe decided to have Jericho counted out, grabbing in the Coquina Clutch and choking the life out of Jericho. But Jerich still got some licks in, with a post-match Codebreaker out of nowhere as he began gearing up for his battle against KO.
Roman Reigns confronted The Undertaker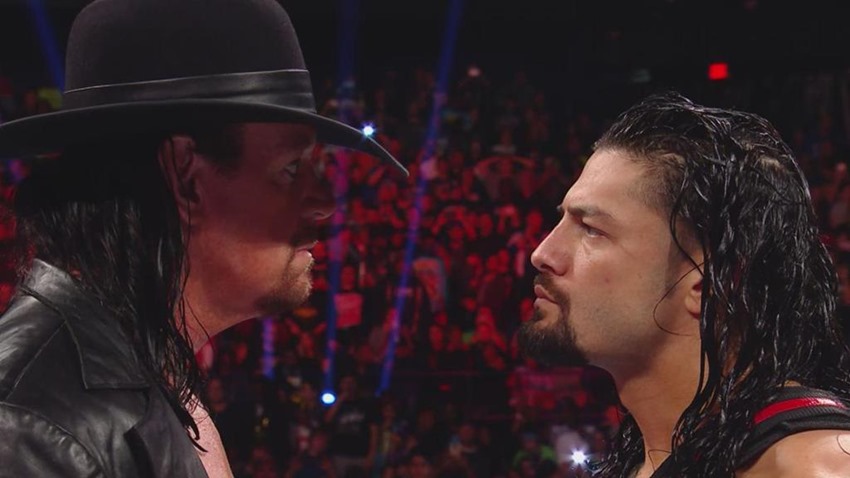 Braun Strowman was not in a good mood last night, as he was hungry for a rematch with Roman Reigns after suffering a rare loss to the big dog at Fastlane last night. But instead of Reigns, Strowman got something far worse: The Deadmanm as the gong sounded and the Undertaker appeared back in the ring, once again. Strowman wasn't ready to face the phenom, but Reigns certainly was as he entered the ring shortly after the monster amongst men beat a hasty retreat.
The two stared each other down, with the Undertaker launching the first attack: A chokeslam that shook the ring, as the legendary figure made his intentions for Wrestlemania loud and clear.
Last Updated: March 7, 2017