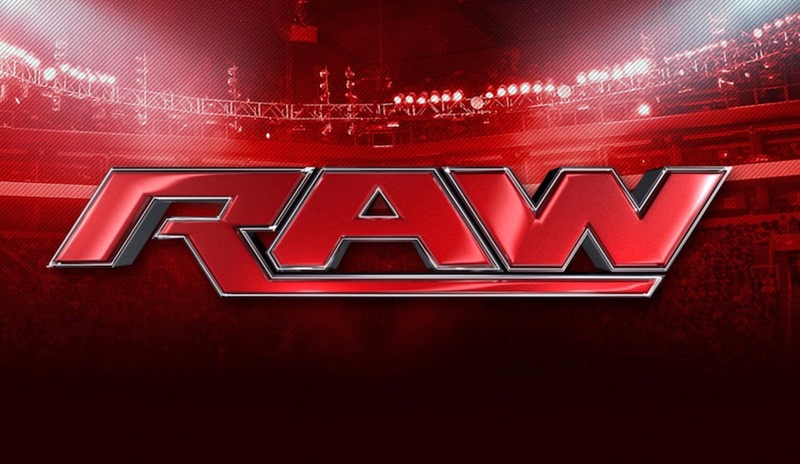 WWE Monday Night RAW took place in Glasgow last night. Here's all the action that went down as RAW arrived on the shores of Scotland last night.
Stephanie McMahon named Seth Rollins as Team RAW's final member in the 5-on-5 Traditional Survivor Series Men's Elimination Match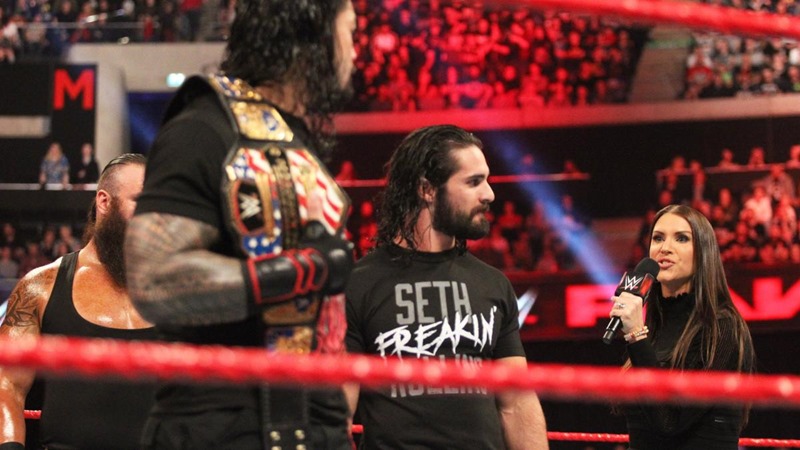 Seth Rollins and Roman Reigns may have an uneasy alliance on the table right now, but they're going to have to find a way to work together as Monday Night RAW boss Stephanie McMahon announced that the Architect would be the fifth and final member of Team RAW at Survivor Series. Rollins joins a team filled with antagonism, alongside the likes of Keri-KO and Braun Strowman.
But Stephanie was looking to keep the team in line, by heavily insinuating that the jobs of all five team members were on the line at Survivor Series. Not having any of the usual Jeri-KO nonsense that night as the dastardly duo made their feelings known yet again, the former SHIELD members decided to clear the ring, with Strowman joining in on the action as well.
Stephanie's solution for some quick team-building? A main event that would see the entire team collide later that night in a Fatal Five-Way.
Rich Swann and Sin Cara defeated WWE Cruiserweight Champion The Brian Kendrick and Noam Dar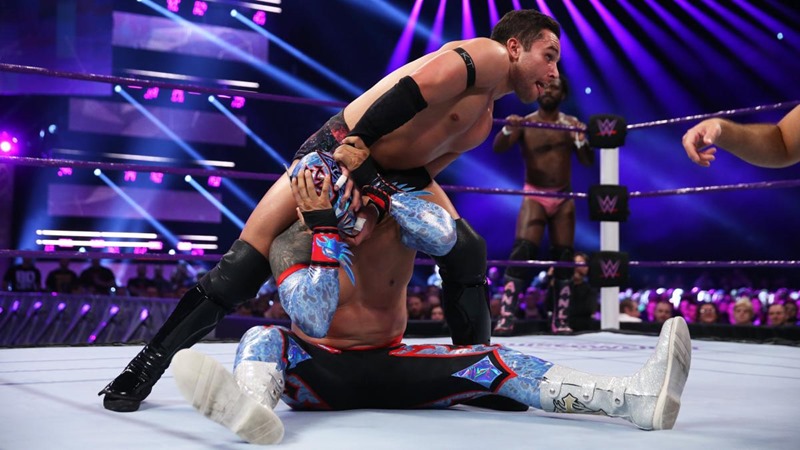 Rich Swann and Sin Cara may have been the heroes going in to face the devious Brian Kendrick last night at RAW, but the Scottish crowd was firmly behind the tag team partner for the current Cruiserweight champion: Noam Dar. Dar's debut however, wasn't going to end on his own terms as Swann pinned Kendrick after a hellacious match that saw Sin Cara take out the fan favourite brawler at ringside with a Swanton out of the ring.
Kendrick was left livid, blaming Nar entirely for the defeat and attempted to save face by pouncing on his partner after the match. Instead, said face quickly got demolished as Nar sent the current champ running for his life.
Luke Gallows and Karl Anderson defeated Raw Tag Team Champions The New Day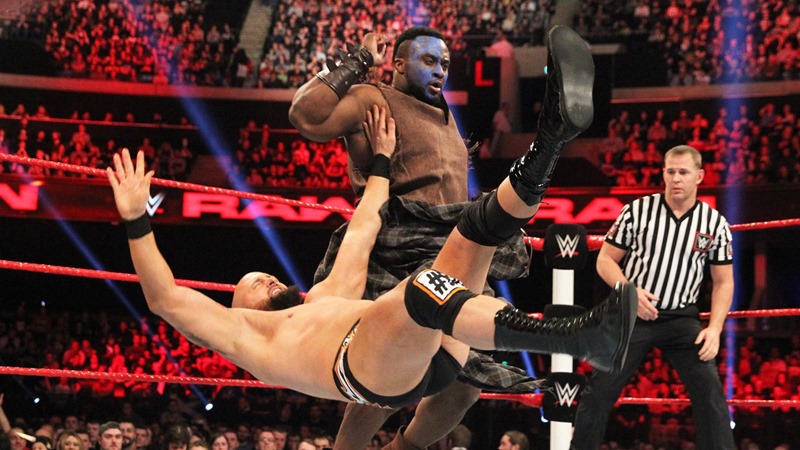 They may be on the same Survivor Series team, but last night saw The New Day and The Club lock horns once again in some traditional tag team action on RAW. And once the dust has settled from Survivor Series, Anderson and Gallows will certainly be gunning for the tag team gold once again following an impressive win over the champs in a non-title match that saw bikers land a signature Magic Killer on Big E.
The Shining Stars defeated The Golden Truth to qualify for the 5-on-5 Traditional Survivor Series Tag Team Elimination Match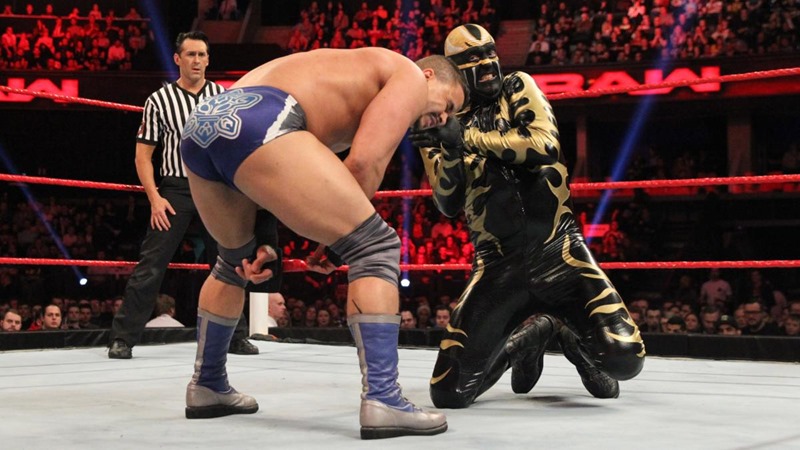 Looking for some sweet sweet revenge on The Shining Stars after being caught up in another of their weekly scams, Goldust and R-Truth came up short as Epico's distractions (and trendy brochures) gave Primo the chance to apply a sneaky pin on the bizarre one that earned the full three-count.
Sasha Banks, Bayley and Alicia Fox defeated Raw Women's Champion Charlotte Flair, Dana Brooke and Nia Jax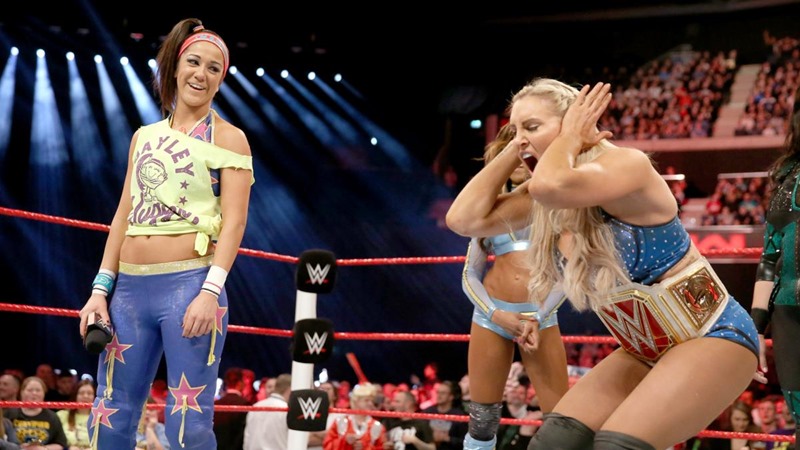 Looks like there's some dissension within the ranks o the RAW Surivor Series women's team, as team leader Charlotte Flair just can't get rid of her nemesis Sasha Banks. With the team facing each other in a tag team contest alongside Charlotte's first pick Dana Brooke, the faces cruised to victory on sheer crowd support as they overcame the wrecking ball that is Nia Jax.
It was Bayley who had the shining moment however, using her trademark Bayley-To-Belly suplex on Charlotte to pick up the pin and rubbish any claims of her being the weak link in the team.
Sami Zayn defeated Rusev to become No.1 contender to the Intercontinental Championship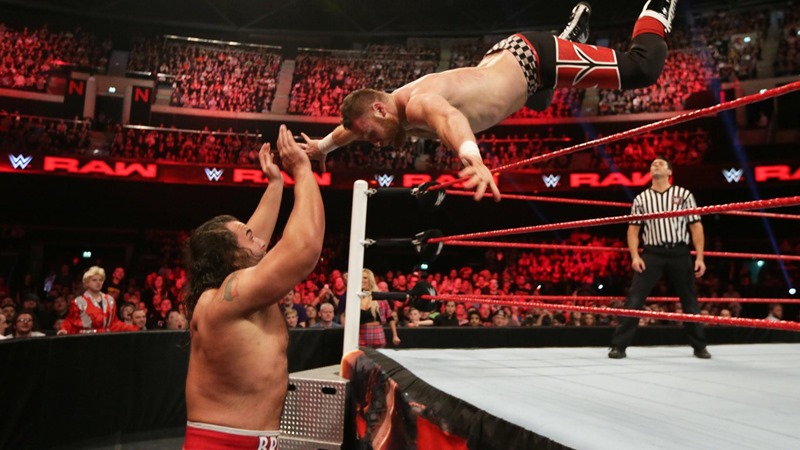 Kicking off another Monay Night RAW bout was an answer to Smackdown's Dolph Ziggler and his open challenge to defend his Intercontinental Championship against anyone in the team red promotion at Survivor Series. With RAW General Manager Mick Foley wanting Sami Zayn to meet Ziggler at the event and Stephanie McMahon preferring to send Rusev instead, there was only one way to settle this: With a match.
And what a match it was as both contenders fought tooth and nail for a chance to face the Ziggler. Having everything to prove after Goldberg left him a broken mess in the ring last week, Rusev was firing on all cylinders. But it was Zayn who emerged triumphant, sneaking in a a Helluva Kick that sent Rusev flying off the top rope and towards defeat.
WWE Universal Champion Kevin Owens defeated Seth Rollins, U.S. Champion Roman Reigns, Chris Jericho and Braun Strowman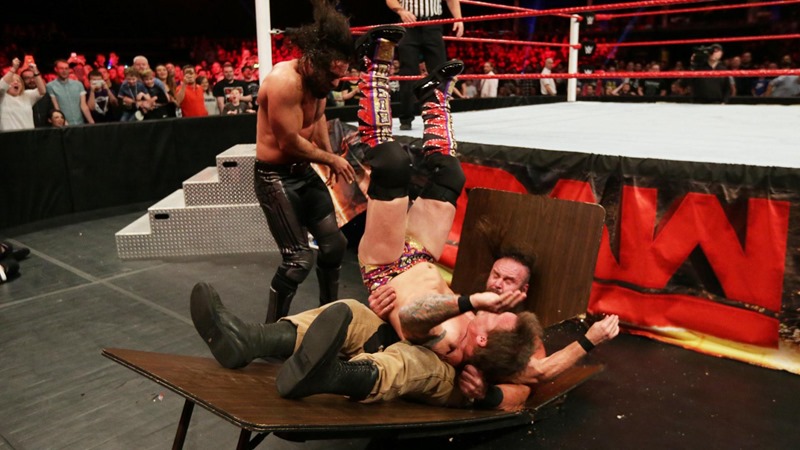 Five team members, five grudges. Team RAW wasn't exactly on the same page when the full line-up was announced, and what better way to work out some kinks than to clobber your entire squad into submission? That's just what happened last night, once everyone managed to finally slow down Braun Strowman from his wrecking spree.
With the Gift of Destruction removed from the equation by the combined might of Reigns and Rollins, the main event saw Jeri-Ko re-enter the match to work some magical harm on Reigns. Rollins would bounce back however, setting up Reigns to deliver a devastating Superman Punch to Kevin Owens. The twist in the tale however?
Owens landed onto his out for the count buddy Chris Jericho who was still suffering a few side-effects after being power-bombed through Strowman and a table outside the ring, accidentally pinning him and earning the win. Because that's what friends are for.
Last Updated: November 8, 2016