WWE Monday Night RAW took place from the Philips Arena in Atlanta, Georgia. Here's all the action that went down ahead of Sunday's Survivor Series pay-per-view.
The Shield addressed The New Day's "Under Siege: Part II"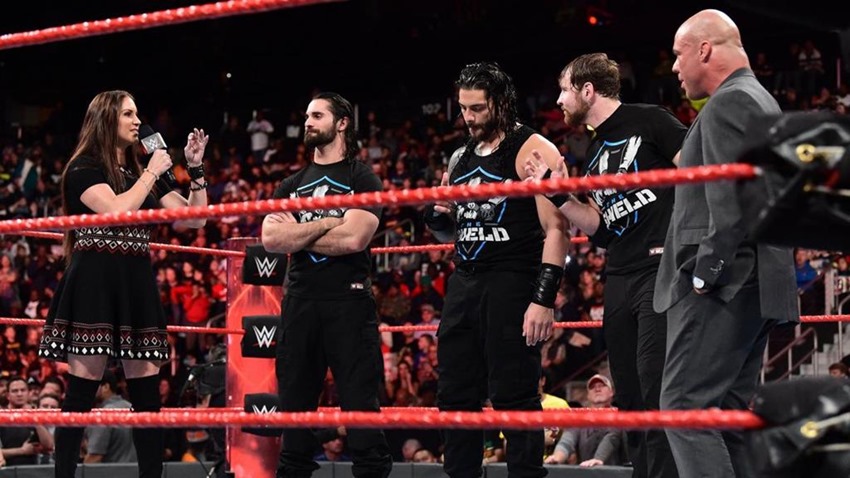 With a brand war on the horizon, Smackdown LIVE has managed to pull off some serious victories against RAW thanks to The New Day leading the charge with their Under Siege operations backstage. It's been especially disastrous stuff for Dean Ambrose and Seth Rollins, as The New Day's inteference cist them their tag team titles.
No more. With Roman Reigns back in action, the hounds of justice are back at full strength and itching for a showdown. While The Shield may have the approval of RAW's big bosses to tangle with the New Day, general manager Kurt Angle found himself in hot water with commissioner Stephanie McMahon, who was on the verge of firing him before the hounds butted in and challenged the unicorns to a match.
Bayley def. Mickie James and Dana Brooke to become the final member of the Women's Raw Survivor Series team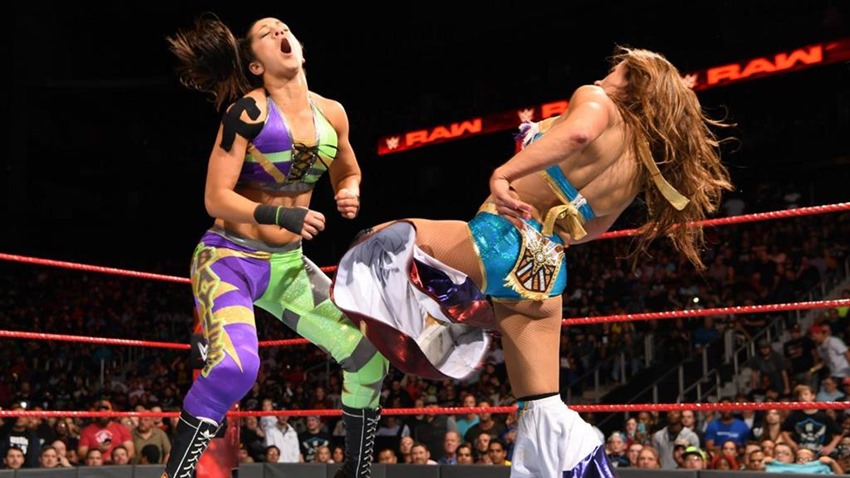 The doctor of huganomics has punched in a ticket for Survivor Series, thanks to a stellar performance against Mickie James and Dana Brooke that saw Bayley claim the final spot on the RAW women's team for the match against Smackdown LIVE. With the rest of the RAW team present at ringside, Dana Brooke's attitude ended up costing her a spot on the team when she angered Asuka, leading to Bayley to reverse a DDT from Mickie into a Bayley-to-Belly finisher.
WWE Cruiserweight Champion Enzo Amore and Drew Gulak def. Kalisto and Akira Tozawa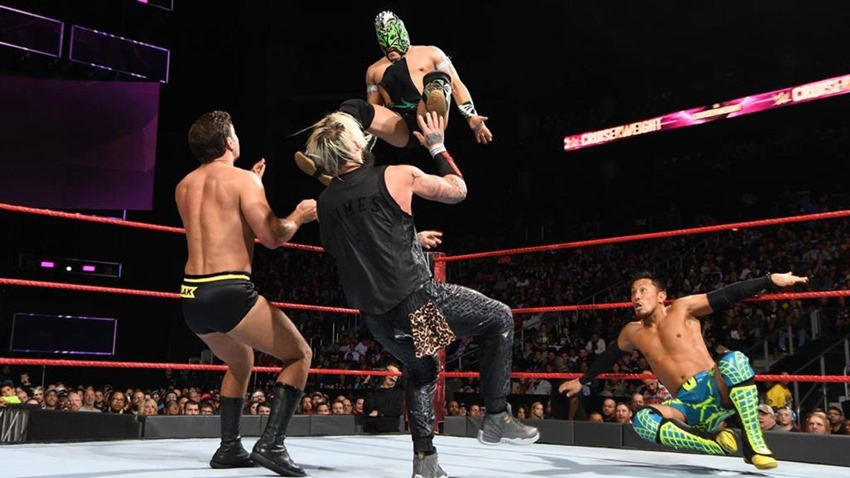 The second reign of Enzo Amore has managed to last longer than his first brief stint as Cruiserweigh champion, but challengers are knocking on his door. With Kalisto teaming up with Akira Tozawa to face down Amore and Drew Gulak, the champ had his hands full in the ring. Salvation came from massive in-ring confusion between the teams, with Amore nailing a JawdonZo amidst the chaos to pick up a win ahead of his title match agaisnt Kalisto at the Survivor Series kickoff.
How about dat?
Jason Jordan def. Bray Wyatt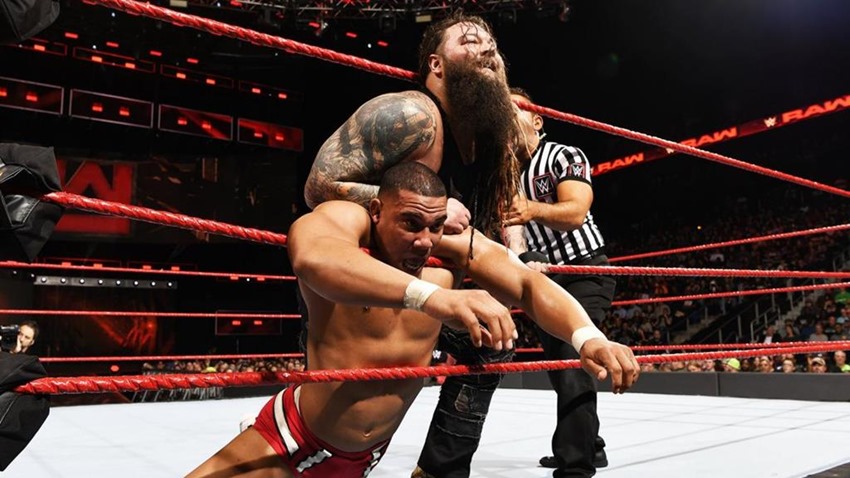 The youngest face on the RAW Survivor Series team doesn't have too many allies in his corner. With Stephanie McMahon questioning if Jason Jordan had the qualifications to compete against the likes of Shinsuke Nakamura and John Cena. Deciding to prove himself, Jordan faced Bray Wyatt and ended up with Pyrrhic victory: Jordan may have got the three-count, but the eater of worlds left Jordan's left potentially shattered as he limped out of the ring.
Universal Champion Brock Lesnar and Paul Heyman addressed WWE Champion AJ Styles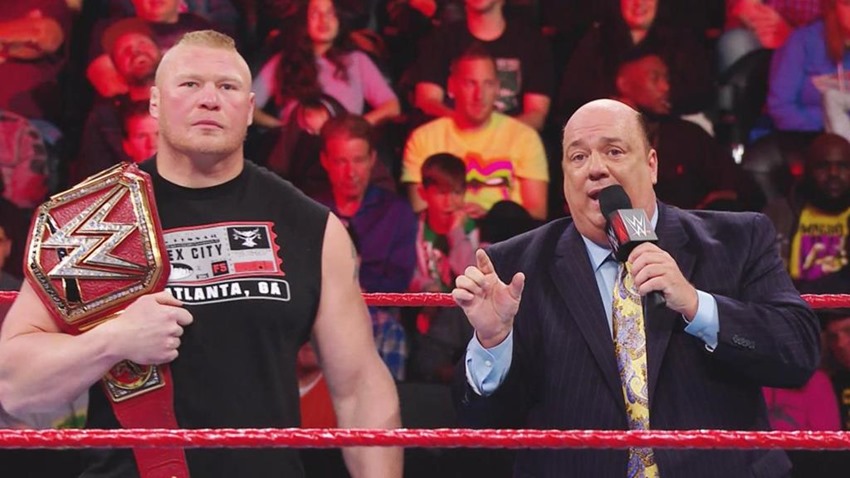 This Sunday, the Beast Incarnate faces an opponent who can be described in one word: Phenomenal. Newly-crowned WWE Champion AJ Styles will face Brock Lesnar in a champion vs champion bout at Survivor Series. The mayor of Suplex City, ain't exactly concerned about his competition however. As his advocate Paul Heyman explained, AJ Styles was a challenger far worthier of facing Lesnar than the modern-day Maharaja Jinder Mahal, and while Heyman had plenty of praise for Styles he also had a few words of warning.
Words that detailed a familiar forecast of the end, because Heyman predicted a brutal F-5 at the hands of Lesnar, when the two face off to see who the better champion is.
The Shield def. Intercontinental Champion The Miz and Raw Tag Team Champions Cesaro and Sheamus
Revenge is a dish best served with powerbombs apparently, as The Shield decided to do some house-cleaning against their lingering foes Cesaro, Sheamus and Intercontinental Champion The Miz. While The Miz and The Bar may have been co-ordinated and vicious in their attack, The Shield proved that they were still capable of dishing out some justice when they powered through the various attacks, setting up Cesaro with a Superman Punch, Dirty Deeds on Sheamus and a Spear from Roman Reigns on The Miz that was then punctuated with an almighty Triple Powerbomb.
Believe, in the Shield.
Triple H added himself to Raw's Survivor Series team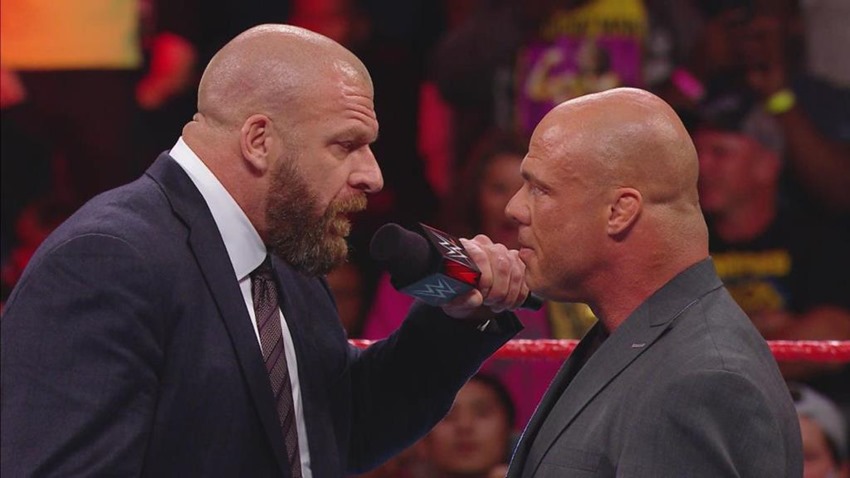 It's official: Jason Jordan's injury has cost him his slot in the RAW Surivor Series team. Who could replace him at the last minute though? None other than Triple H, the Game. Returning to RAW, Triple H stepped back into the ring, anounced himself as the final member of Team RAW and hit a Pedigree on Jordan who moments ago had been pleading with his father and general manager Kurt Angle to keep him in the main event.
The King of Kings, is definitely back in action.
Finn Balor and Samoa Joe def. Luke Gallows
Talk about a dream match-up: Finn Balor and Samoa Joe joining forces once again to take on the Good Brothers of Luke Gallows and Karl Anderson? Now we're talking! It's just a pity that Balor and Joe were incapable of coexisting alongside one another in the ring. Bickering and feuding between themselves, the match may have ended in favour of Joe and Balor but the bad blood between the two is still simmering.
Kane Vs. Braun Strowman ended with a broken ring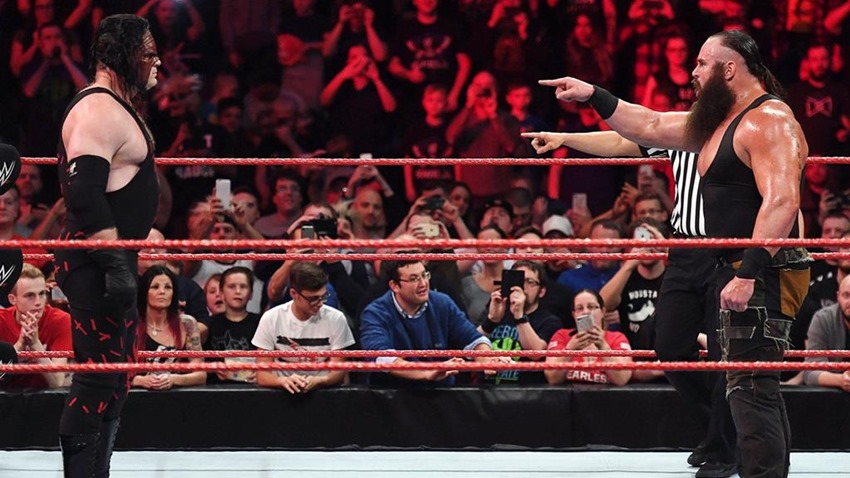 Demon taking on monster for the first time ever. In a match that fans had been hungry for ever since the devil's favourite demon returned to RAW, Braun Strowman and Kane finally faced off in single's competition. To say that the match was brutal would be an understatement, but seeing Strowman literally break the ring with a Running Powerslam on Kane?
You don't see that everyday.
Last Updated: November 14, 2017