WWE RAW took place at the Verizon Center in North Little Rock, Arkansas this week. Here's all the action that went down.
Raw's Royal Rumble Match competitors confronted each other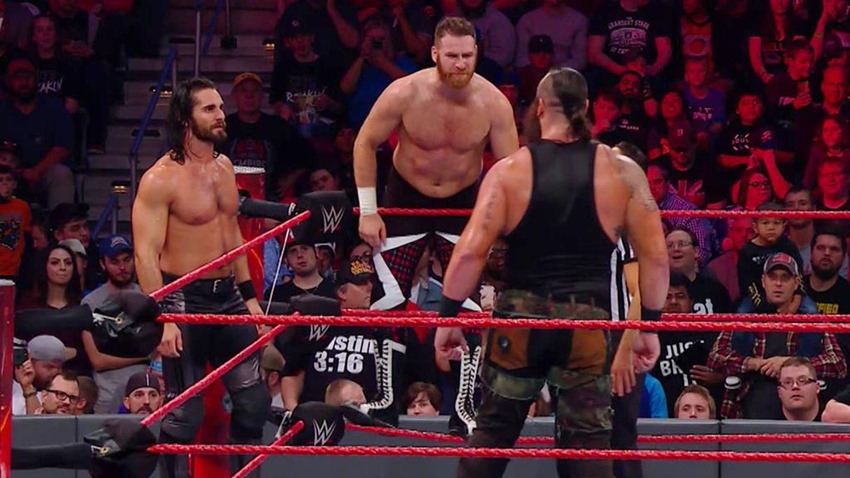 There's just two more weeks to go until the WWE kicks off the 2017 road to Wrestlemania with the Royal Rumble, and already fists are flying. Roman Reigns may have kicked off RAW last night, but his ring was quickly invaded by the likes of Kevin Owens, Chris Jericho, Braun Strowman and Seth Rollins. Oh, and some other guy that you may have heard of, who goes by the name of Brock Lesnar.
Sami Zayn's quick entrance into the ring finally lit the fuse on that volatile powder keg however, with Lesnar having the final say in that brawl when he threw Rollins and Zayn out of the ring. Deciding to make a statement for the night, Lesnar gave an F5 to Reigns that left the ring shaking ahead of the Royal Rumble.
Enzo Amore and Big Cass defeated Rusev and Jinder Mahal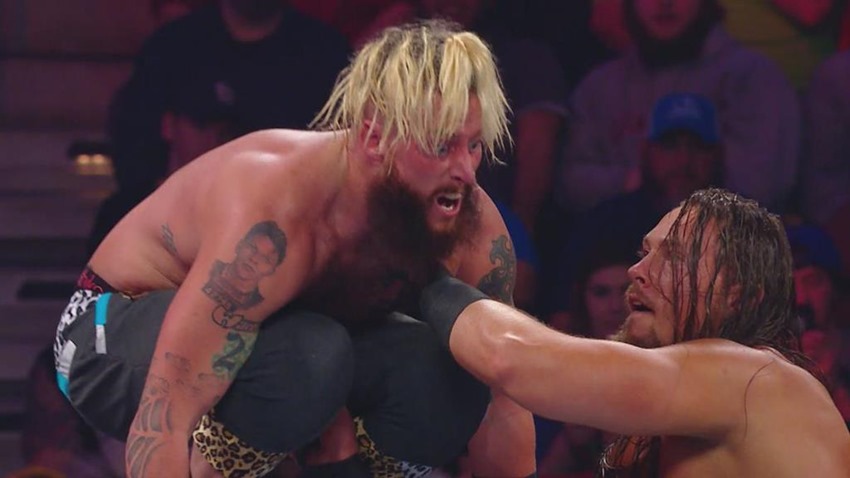 The realest guys in the room proved that ring rust ain't nothing but a thang last night, as they managed to overcome some devastating offense from the brutal Bulgarian and Jinder Mahal. An Empire Elbow to Mahal followed by the iconic Bada Boom finisher sealed the deal on this match in a decisive manner.
Ariya Daivari defeated Lince Dorado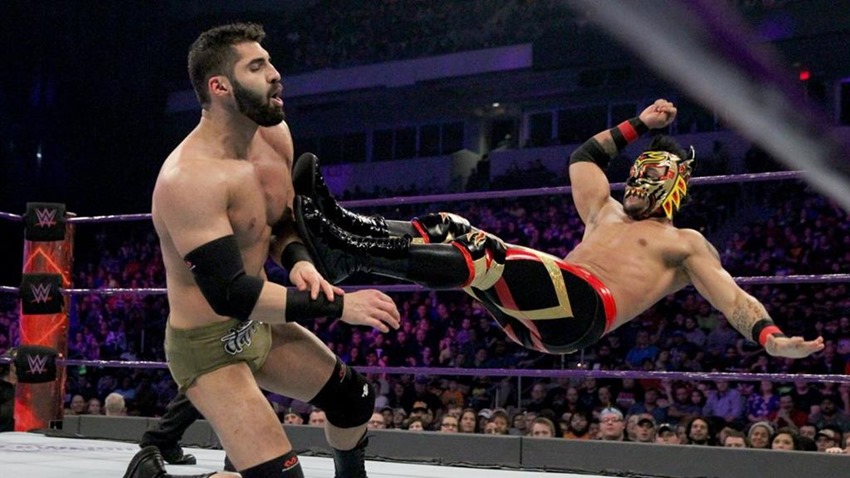 Daivari managed to survive some high-flying attacks in this RAW cruiserweigh match against Lince Dorado, racking up some momentum ahead of his upcoming "I Forfeit" match on 205 Live with Jack Gallagher. Fancy!
Luke Gallows and Karl Anderson defeated Raw Tag Team Champions Cesaro and Sheamus via Disqualification
Cesaro and Sheamus may be the RAW tag team champions right now, but their partnership will be put to the test when they face off in the Royal Rumble soon. But one team who has no problem trying to divide the duo? Karl Anderson and Luke Gallows, as The Club dished out some demolition to Sheamus and got him so worked up that he ended giving out a cheap shot to the competition and annihilating the ref.
Another ref was called for, just in time to count out Cesaro after he had fallen to a Magic Killer finisher, with the original ref then awakening and reversing the decision and changing it to a DQ win for the Club. Which meant that Cesaro and Sheamus could keep their titles, by the skin of their teeth.
Neville attacked WWE Cruiserweight Champion Rich Swann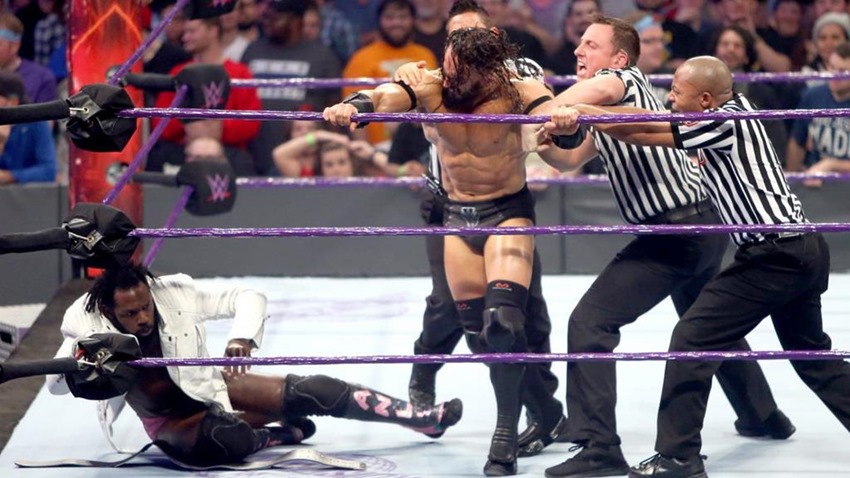 Having resurfaced in the RAW cruiserweight division lately, Neville is a man on a mission. With a Royal Rumble title match looming close, Neville blind-sided current champ Rich Swann with a vicious attack, sharing some of the pain with Tony Nese who had been scheduled to face Swann in the ring that night.
Big E defeated Titus O'Neil to retain his Royal Rumble Match spot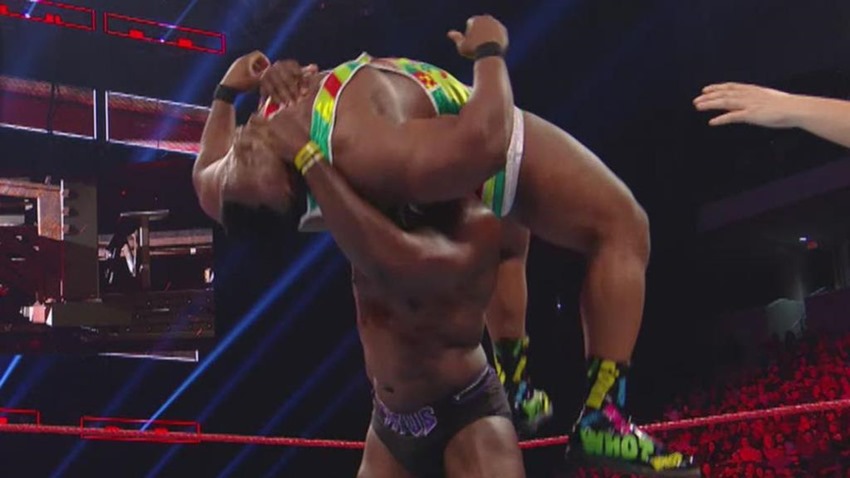 Having suffered a few humiliating defeats to the New Day, Titus O'Neil has only one mission in life: To usurp the role of The New Day. Managing to convince Big E to wager his spot in the Royal Rumble against him, O'Neil threw in a stipulation that the team couldn't refuse: If Big E won, then O'Neil would never speak to the team ever again.
And Big E delivered. Despite some serious heat from O'Neil, Big E managed to fight back, with a Big Ending finisher finally shutting up O'Neil for good.
Bayley confronted Raw Women's Champion Charlotte Flair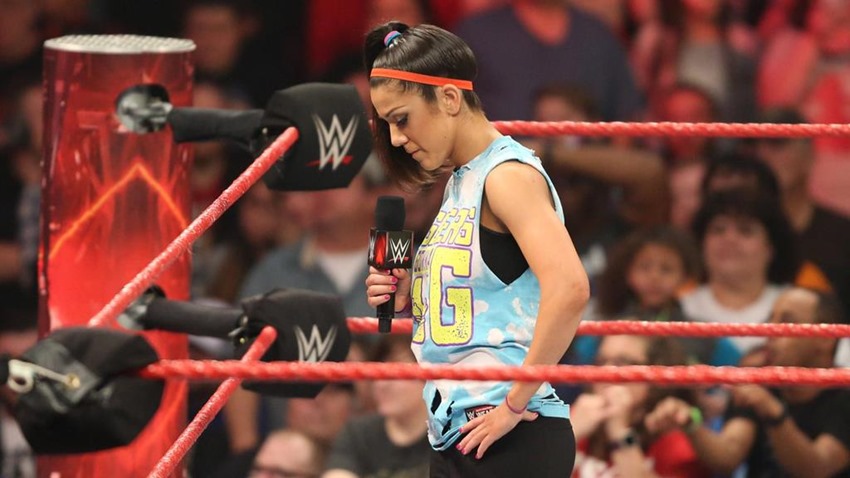 There's a feud brewing between Charlotte and Bayley, as the current RAW Women's champion will do anything to keep Bayley grounded. And last night might have been one of the more emotionally vicious attacks from the Queen to date, as Charlotte took to the ring and utterly trashed the huggable one verbally.
Not one to back down from a challenge, Bayley dropped some sick beats in the direction of Charlotte and earned her degree in Huganomics. And yes, it sounds ridiculous but this was actually awesome because Bayley rocks and I am as bias as can be.
Cedric Alexander defeated The Brian Kendrick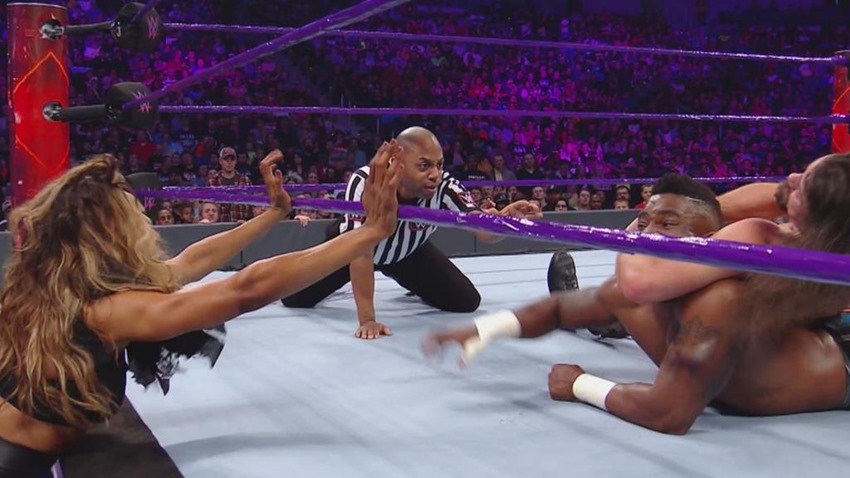 More RAW cruiserweight action next, as The Brian Kendrick came this close to beating Cedric Alexander in a singles match. But thanks to his stalker Alicia Fox, Alexander managed to escape a Captain's Hook and bounce back to win the match. Too bad then, that Alexander wasn't feeling the fatal attraction that Fox was throwing his way.
WWE Universal and U.S. Champion Jeri-KO and Braun Strowman defeated Seth Rollins, Roman Reigns and Sami Zayn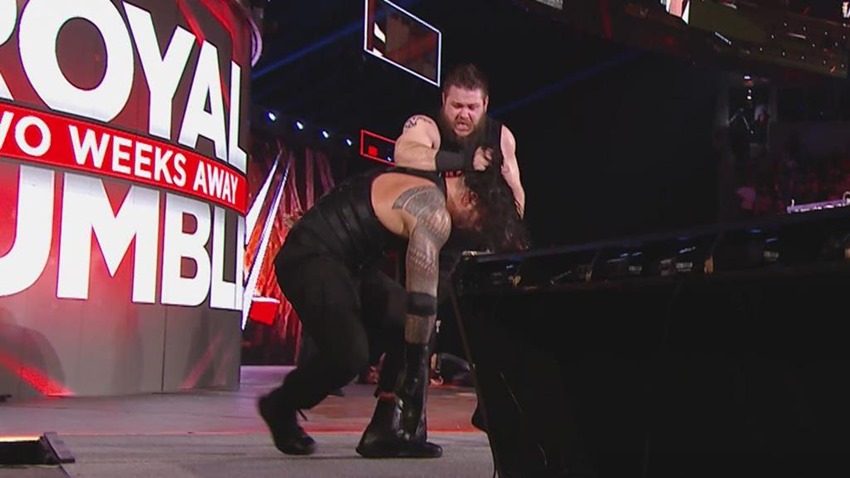 With the seeds of this match having been planted at the start of the night, it was time for the RAW main event. Two teams! Six men! Utter carnage aplenty! The action began before the bell was even rung, as Roman Reigns soaked up outrageous amounts of abuse from the opposition, giving Seth Rollins and Sami Zayn the time needed to plant some high-risk moves in response.
Keeping the gift of destruction known as Braun Strowman grounded by focusing attacks on his knee, Seth Rollins also managed to keep Jericho out of action. But Strowman wasn't down for long, as he finished the match with a Running Powerslam on Sami Zayn. The pain wasn't over yet however, as a new brawl broke out and saw Owens powerbomb Reigns through the announce table, ending RAW for the night with a big statement ahead of the Royal Rumble.
Last Updated: January 17, 2017