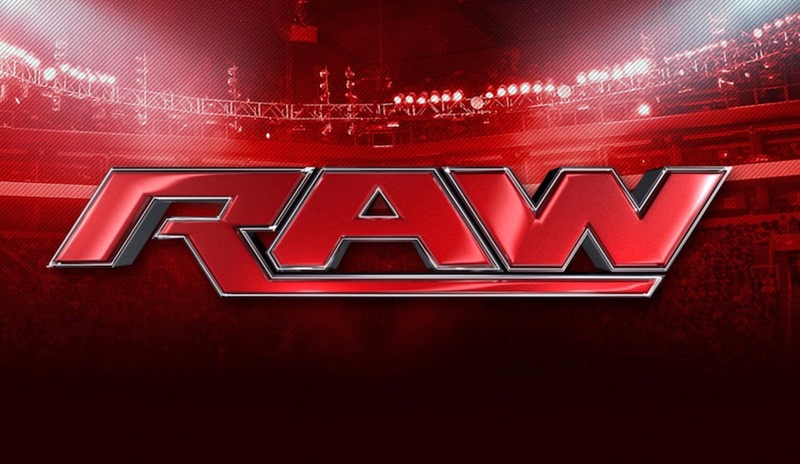 WWE Monday night RAW kicked off from the Pepsi Center in Denver, Colorado. Here's all the action that went down.
Opening segment
Bestest pals Kevin Owens and Chris Jericho were in the ring, ready to add more people to Y2J's list. Owens went on about how RAW GM Mick Foley has an axe to grind against the current WWE Universal champ, with the Hell In A Cell match being proof of this. Also that Foley was a stupid idiot. Anyway, the two went on, with Jericho chipping in that he should have been placed into the main event as well, because if he could beat the likes of Stone Cold Steve Austin and the Undertaker then he could easily take out Seth Rollins.
And then Rollins arrived to interrupt the dynamic duo, earning him a spot on Jericho's list as he cut a promo on Jericho being weak an unable to keep up with the architect. Livid, Jericho threw down the gauntlet for a match with Rollins, setting up the first singles event of the night.
Seth Rollins defeated Chris Jericho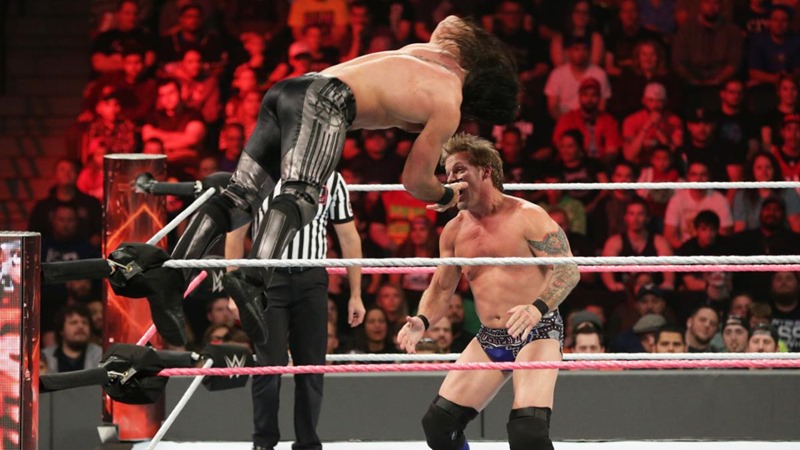 Having successfully goaded Jericho into a RAW match that didn't have the WWE Universal champ at ringside, Rollins went in for the kill. Jericho was on fire however, giving the Architect a run for his money and coming this close to winning the match. But a returning Owens killed that momentum, as his attempt to sneak in an assist to his pal, saw the Walls of Jericho crumble when the referee saw the ringside shenanigans and led directly into Rollins locking a Pedigree onto his foe for the third straight week in a row.
The Golden Truth and Mark Henry defeated The Shining Stars and Titus O'Neil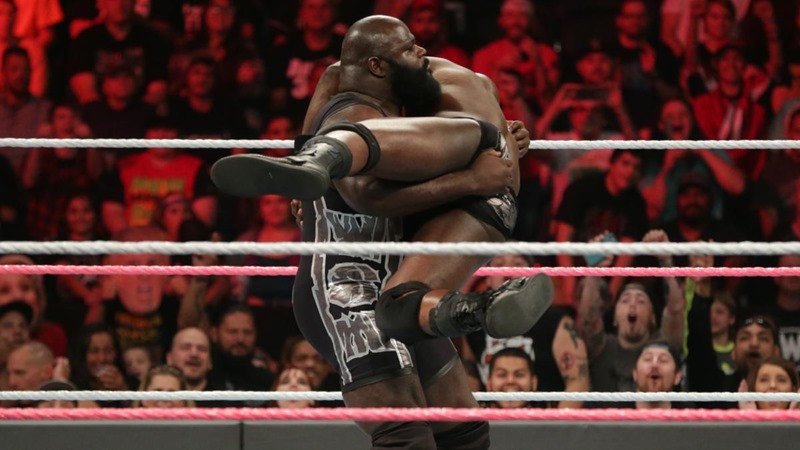 Before the match even began, the Shining Stars and Titus were attempting to sell some fake Rolexes to Goldust, R-Truth and Mark Henry because Vinny Mac's House of ring attacks don't pay that well if you're not on the mid-card. Deciding to settle their business in the ring, the two teams had a quick match that ended with Mark Henry applying the World's Strongest Slam on Titus for the RAW win.
Backstage
Jericho was so upset with Owens for getting involved in his match, that he almost called him…a stupid idiot. Stephanie McMahon interrupted, to remind the duo that they'll need to stick together because war is coming. Against Smackdown at Survivor Series that is.
Big E defeated Sheamus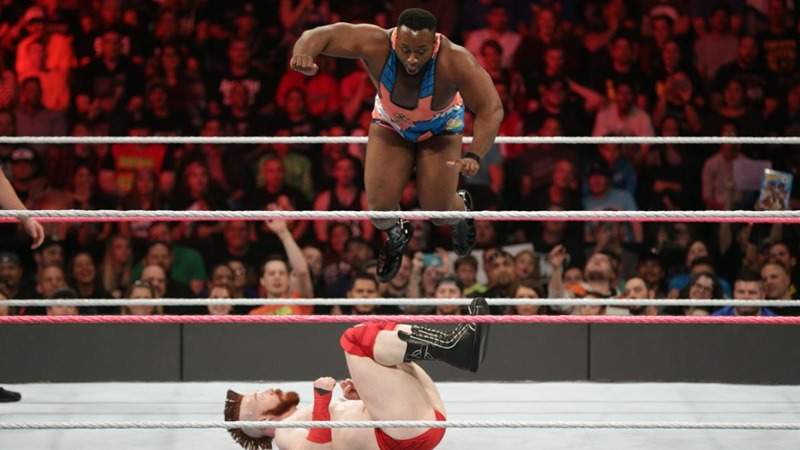 With 420 days under the belt as the current RAW tag team champions, the New Day's Big E took on Sheamus for some singles action. And with his frenemy Cesaro at ringside, the Celtic Warrior was about to lose another singles match as the race towards tag team gold heated up. Despite having an overwhelming level of momentum in his match that made victory look like a sure thing, a distraction from the King of Swing that replicated last week's results saw the pale warrior taken out of the game with a quick roll-up pin from Big E.
Bo Dallas defeated Neville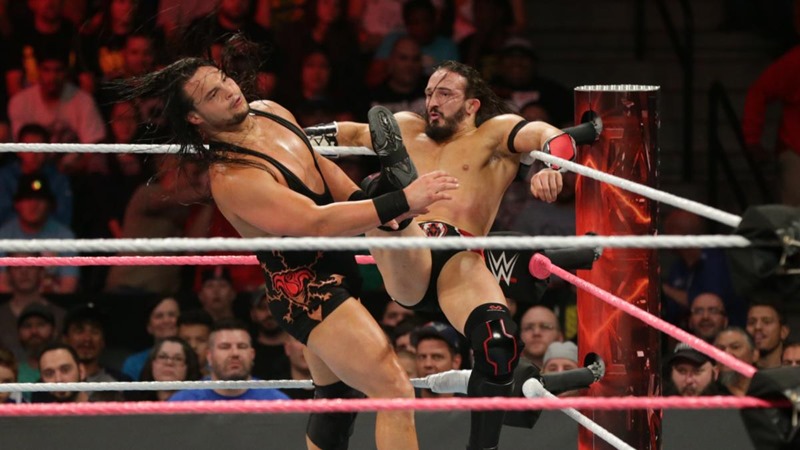 With the power of Bo-lief, Bo Dallas was unstoppable on Monday Night RAW as he took the high-flying Neville down to the ground. Locking in a spinning reverse DDT, Dallas celebrated his win with his pal Curtis Axel who had bo-lieved in him all the way. Celebrated with fists and kicks that is, as Dallas decided to annihilate his pal. That's just un-Bo-lievable.
Dana Brooke defeated Bayley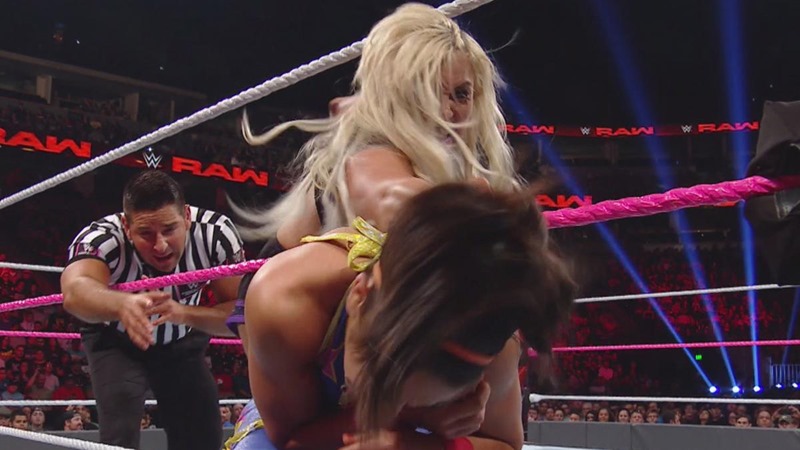 Jim is not going to be happy this morning. Some solid action between Dana Brooke and Bayley in this RAW match as the two took turns demolishing each other, but after kissing the ring post with her face, Bayley was easy prey for Dana Brooke who got the win with a quick roll-up.
Braun Strowman defeated The Mile High Trio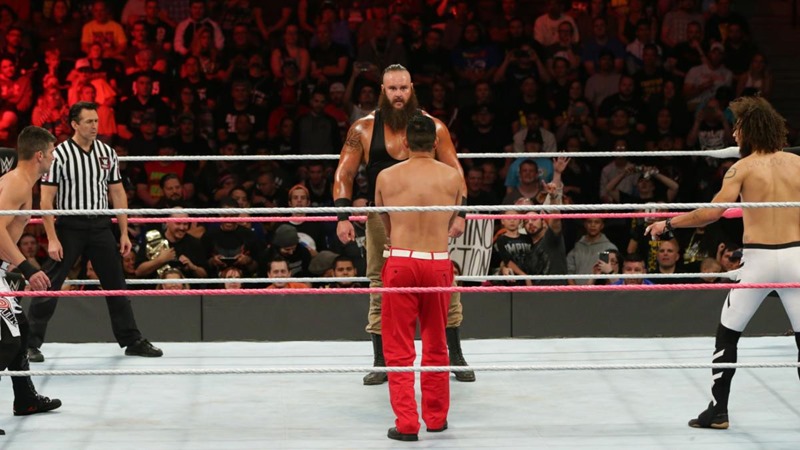 Not content with last week's match when he faced two local jobbers, Braun Strowman decided to up his game on RAW. By facing three local jobbers instead. And the match was pure chaos from the start as Strowman cleared the ring of two thirds of the Mile High Trio and chucked their remaining partner on top of them for good measure.
Easily annihilating the Mile High Trio, Strowman showcased a double dropkick, running powerslams and chokeslams on the team before he finally applied a reverse chokeslam on one member of the trio on top of his other pal to end the match. Still hungry, Strowman demanded more competition. And he got just that, as Sami Zayn hit the ring and the two had a staredown before Strowman pushed him out of the way and walked back to the locker rooms.
US Champion Roman Reigns confronted Rusev and Lana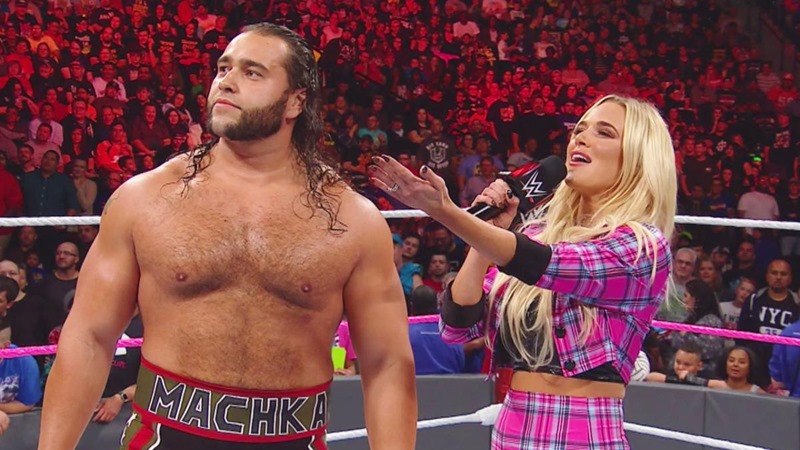 There's no love lost between Rusev and Roman Reigns, as the big Bulgarian hit the ring to showcase the many accomplishments of his sporty family, prompting an appearance by Reigns. Disrespecting the family of Rusev, Reigns described how his opponent at Hell In A Cell would need to have 911 on standby for the beating that he was going to deliver to him.
And then he got a face full of Lana's hand and a superkick from the brute, as Rusev began beating Reigns down, ending his RAW appearance with some steel steps and an Accolade.
Big Cass defeated Karl Anderson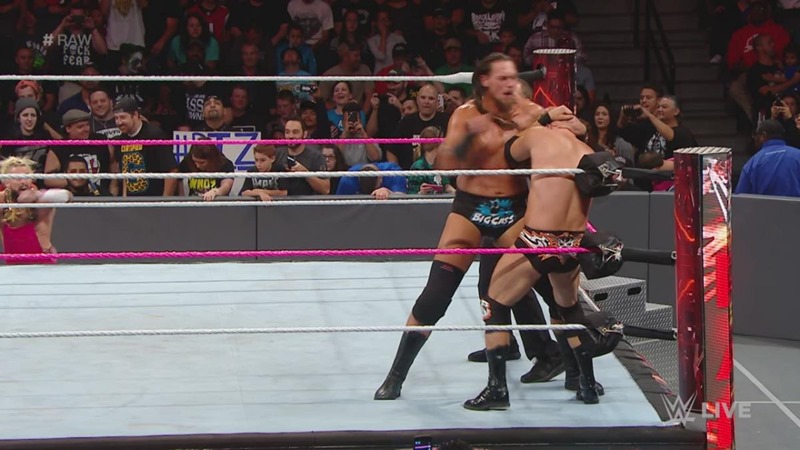 Luke Gallows and Enzo Amore were keeping an eye on each other for this next RAW match, as Big Cass dominated the opening minutes against Anderson. Shenanigans followed, but the short match ended with Cass locking in an East River Crossing for the win.
Brian Kendrick, Drew Gulak and Tony Nese defeated Cedric Alexander, Rich Swan and TJ Perkins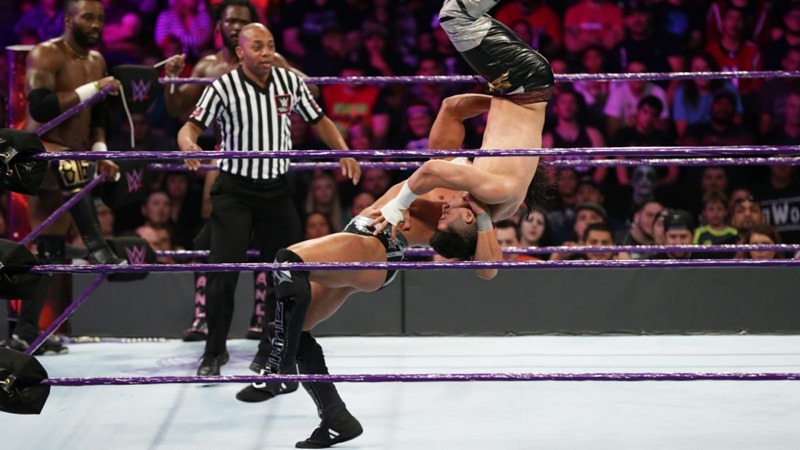 This was a hell of a quick-paced match for the RAW cruiserweights, as strikes were flowing evrywhere and a hurricanrana off the top rope was also present as the action heated up. After Nese kicked Swan off the top rope and followed up with a 450 splash, Kendrick tagged himself in and locked in the Captian's Hook to get the win.
Goldberg was back
And Michael Cole was there to introduce him. Making his way back after a 12-year absence from the WWE, Goldberg was there to answer Paul Heyman's challenge of facing the beast incarnate Brock Lesnar. Having had enough of Heyman running his mouth, Goldberg said that he'd be back from retirement to deliver one more spear, one more Jackhammer slam to Lesnar.
In the past, Goldberg had told foes that he'd faced that "they'd be next". But this time? Goldberg's reply to Heyman and Lesnar was much more ominous. Lesnar wasn't just next. "You're last" Goldberg growled as RAW ended for the night
Last Updated: October 18, 2016