WWE Monday Night RAW took place from the Staples Center in Los Angeles, California this week. Here's all the action that went down.
WWE Universal Champion Kevin Owens addressed Goldberg and his betrayal of Chris Jericho
The bromance is ovaaaaaaah! Kevin Owens put an end to his long-running friendship with Chris Jericho last week, thanks to his pal booking him into a title match against none other than Goldberg at WWE Fastlane. But while Owens may have the fight of his life on the cards, he claimed to have a plan as he kicked off RAW. A plan that would involve outlasting and outsmarting the Jackhammer slam machine in the ring.
As for Jericho? All he got, was a mere mic drop when the subject was brought up as Owens returned to the backstage area.
Enzo Amore and Big Cass defeated Cesaro and Sheamus to become No. 1 contenders to the Raw Tag Team Championship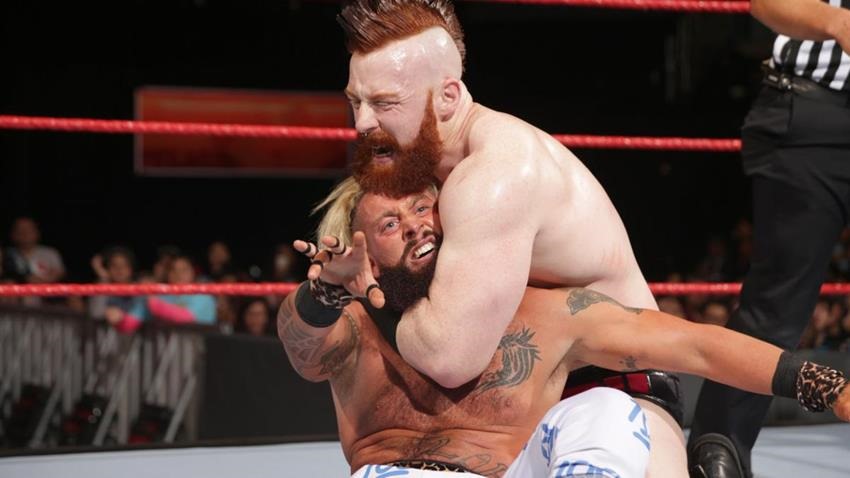 Enzo Amore and Big Cass aren't just the loudest guys in any room. They're the loudest number one contenders now as well, as their gruelling battle with Cesaro and Sheamus earned them a ticket to Fastlane so that they could face Luke Gallows and Karl Anderson for the RAW tag team championship. Thanks to some savvy timing from Enzo on Cesaro that ended with an East River Crossing.
Enzo's mouth kept running after the match however, resulting in Sheamus shutting him up with a Brogue Kick afterwards. How about dat?
The Brian Kendrick attacked Akira Tozawa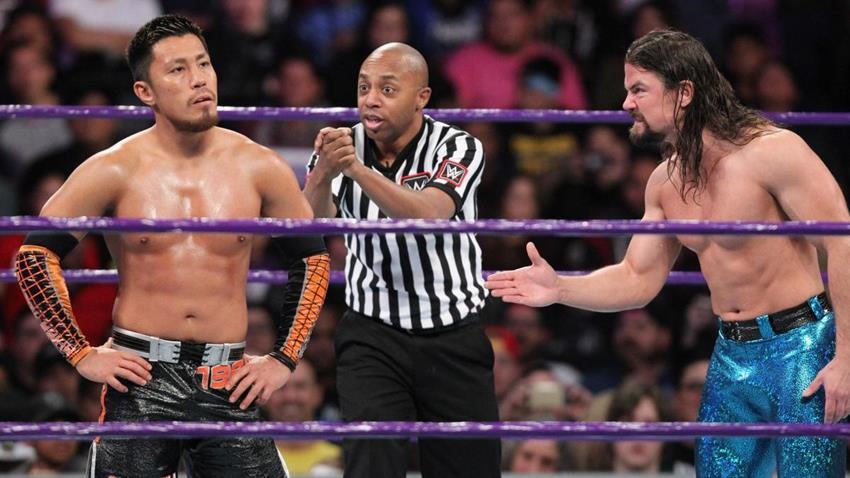 There's a new player in the RAW cruiserweight division, and his name is Akira Tozawa yo. And apparently, The Brian Kendrick taught him everything he knows. Hahahanope, that's a lie and even when Kendrick offered to mentor Tozawa, all he got was a down-low that he was too slow to catch. Thing is, The Brian Kendrick isn't a fan of rejection and he decided to teach Tozawa a lesson in the ring anyway.
Lesson one: Never trust The Brian Kendrick, as he jumped the gun during a handshake moment and locked in the Captain's Hook right away to get the quick win. Now that's a lesson in respect.
Raw Tag Team Champions Luke Gallows and Karl Anderson defeated Roman Reigns via Disqualification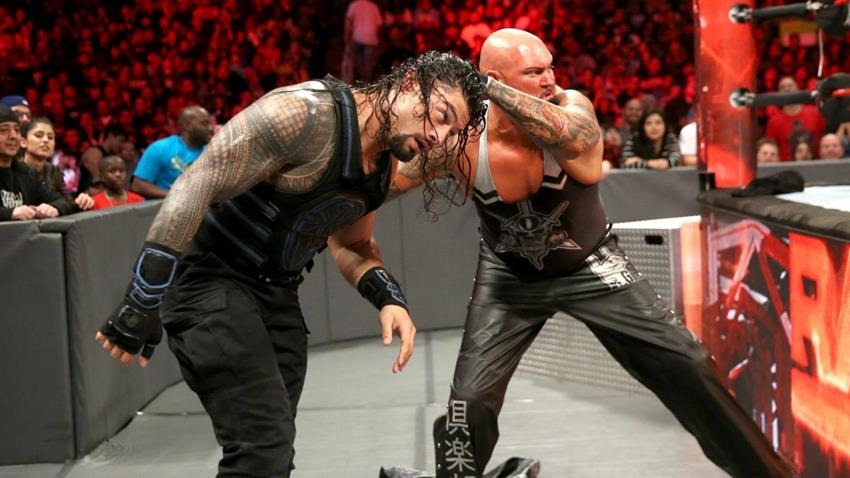 Luke Gallows and Karl Anderson had one job to do last week: Soften Roman Reigns up before his showdown with Braun Strowman last week. And they did just that, with a DQ win that almost broke the big dog. This week, Reigns decided to return the favour in a handicap match, which to his credit he planned to turn into an actual wrestling match.
But Gallows and Anderson had other ideas, bringing a steel chair to the equation that Reigns decided to upset. Grabbing the chair for himself, Reigns decided to earn a DQ of his own with a few shots with the most illegal of in-ring objects, peppering his assault with Superman Punches for the good brothers and a Spear that reached an airborne Anderson.
The New Day defeated Rusev and Jinder Mahal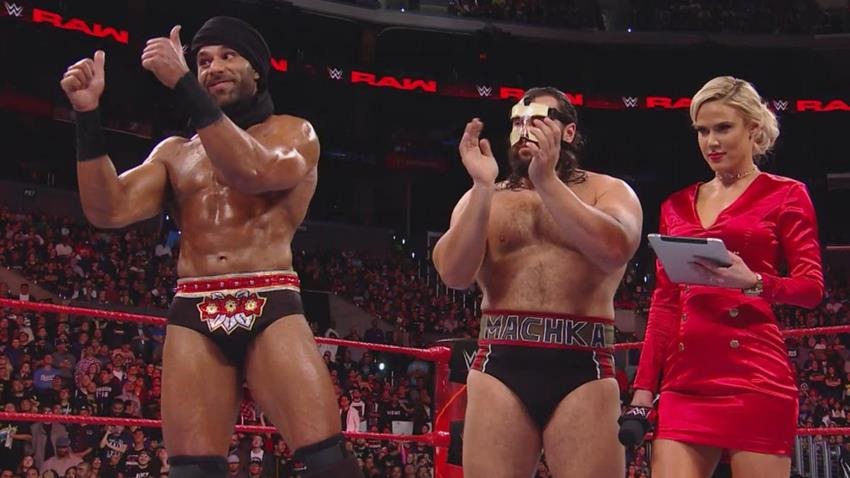 While The New Day continue to work on their own brand of ice cream (no really), they still had a day job to attend: Making other wrestlers look booty. But in a devious bout of cyber-shenanigans, Lana hacked into the New Day email account and stole their ice cream plans, threatening to reveal the top secret schematics to the RAW crowd in attendance if they decided to put up an actual fight against Jinder Mahal and Rusev.
But thanks to Xavier Woods managing to grab Lana's iPad (and smash it!), Kofi Kingston and Big E rallied back with a Midnight Hour on Mahal that ended the threat for the night.
Neville and Jack Gallagher signed their WWE Cruiserweight Championship Match contract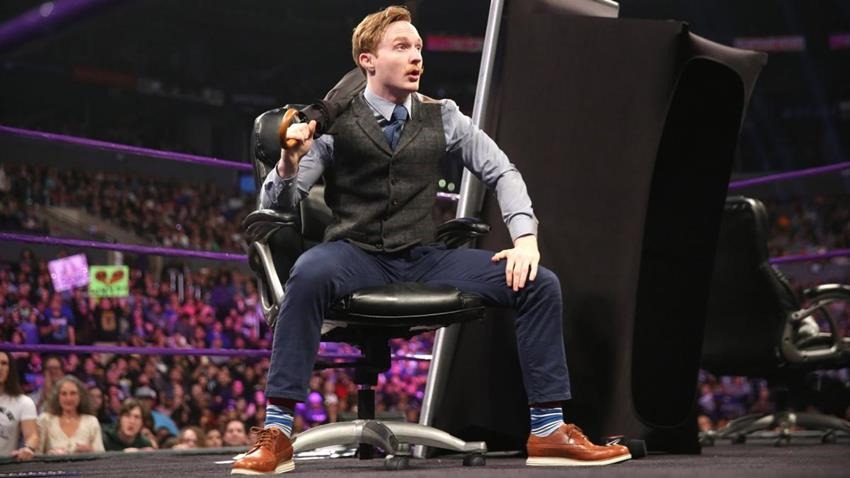 There's no shortage of challengers to the crown of Neville, but at least there's an official rival right now who'll be attempting some regicide in the ring soon: Jack Gallagher, the most extraordinary cruiserweight around. In a contract signing hosted by Austin Aried, Gallagher offered Neville some gentlemanly tea, but all he got in return was a flipped table and insults.
Never one to take a challenge lying down, Gentleman Jack replied with a headbutt that sent Neville out of the ring, with the fired-up Gallagher refusing to surrender the apron to the champ.
Nia Jax defeated Sarah Pierce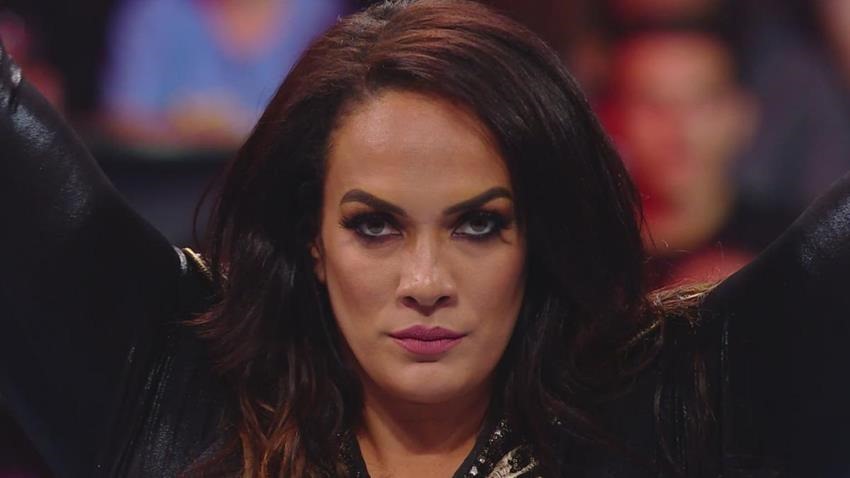 Proving once again that she is a relentless force of nature, Nia Jax quickly annihilated local talent Sarah Pierce, and then decided to inform the current RAW Women's champ Bayley that she was gunning for her.
Sasha Banks defeated Charlotte Flair
Bayley may be the current champ, but the huggable one still has plenty of haters to face. Especially Charlotte Flair and Stephanie McMahon, who tried their damndest to convince her that not only was she not championship material, she wasn't even deserving of the title and would be better off handing it over. But a last minute pep talk from Sasha Banks convinced the doctor of huganomics to retain her gold, as the Boss decided to challenge the former champ in the ring.
And thanks to an assist from Bayley as she intercepted Dana Brooke, a distracted Charlotte made for an easy Banks Statement target that saw Sasha earn a win. But Bayley will still have her work cut out for her, as she'll face Charlotte's unbroken streak of wins at pay-per-view events at WWE Fastlane next.
WWE Universal Champion Kevin Owens defeated Sami Zayn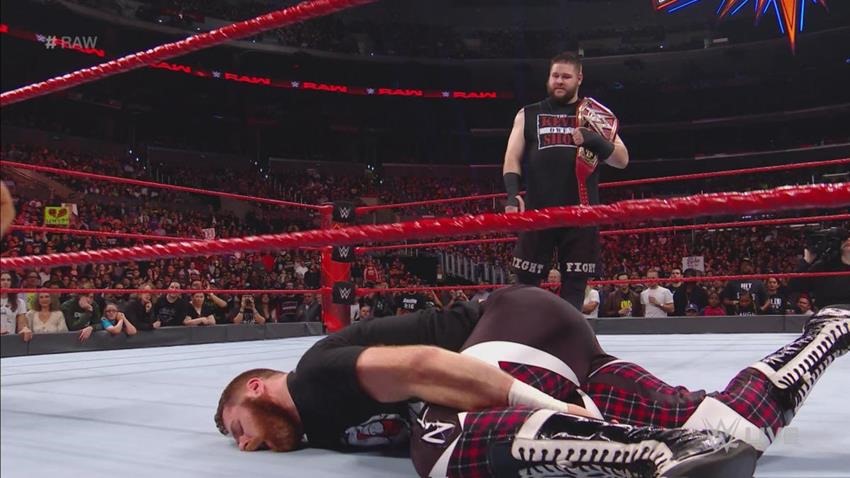 Sami Zayn and Kevin Owens are no strangers to one another, having a rivalry that stretches back across years and blows. But after being on the receiving end of a Samoa Joe rampage last week, Zayn wasn't in tip-top condition exactly after Braun Strowman jumped him backstage. To his credit, Zayn still put up a helluva effort, but the end result was a Pop-up Powerbomb that sent a message to Goldberg as the Prizefighter readied himself for his upcoming main event.
Braun Strowman defeated Big Show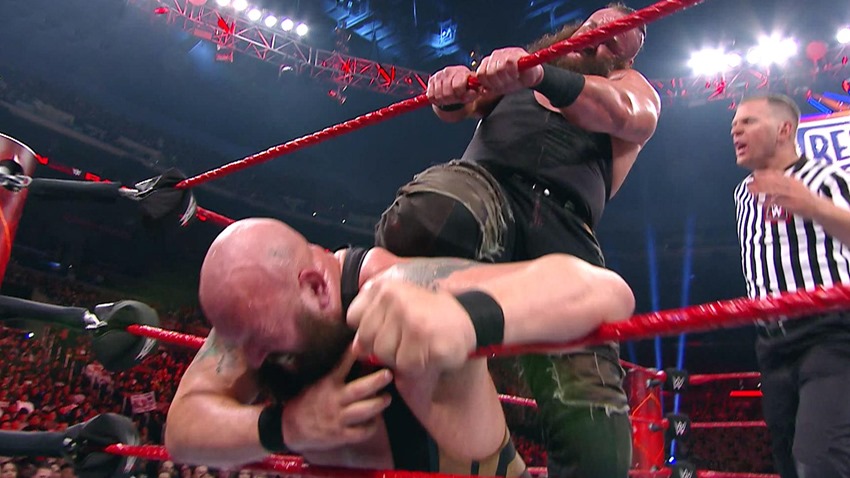 To stop a giant, send in another giant. In the RAW main event, it was finally time for Braun Strowman to face some competition that was scaled more towards his scale as he faced off against none other than the Big Show. And in a battle of titans, Strowman had the definitive advantage. While the Big Show estimated that Strowman would settle for a slugfest and responded in kind with his mighty fists, the destroyer decided to actually apply speed and technique to his assault, shaking the ring with slams and locks.
The Big Show wasn't going down easy however, landing a massive KO punch to an airborne Strowman, but the monster proved that he was more than just sheer size as his resilience took its toll on Show. Unable to kick out of a second running Powerslam, Strowman more than earned his win and sent a message to the entire RAW locker room.
Which Roman Reigns evidently didn't get, as he appeared almost immediately to deliver a with a Superman Punch that knocked the big guy for a six. Strowman still wasn't going down easily however, as he intercepted a Spear from Reigns with a dropkick and ended RAW with his favourite language: More pain via another running Powerslam.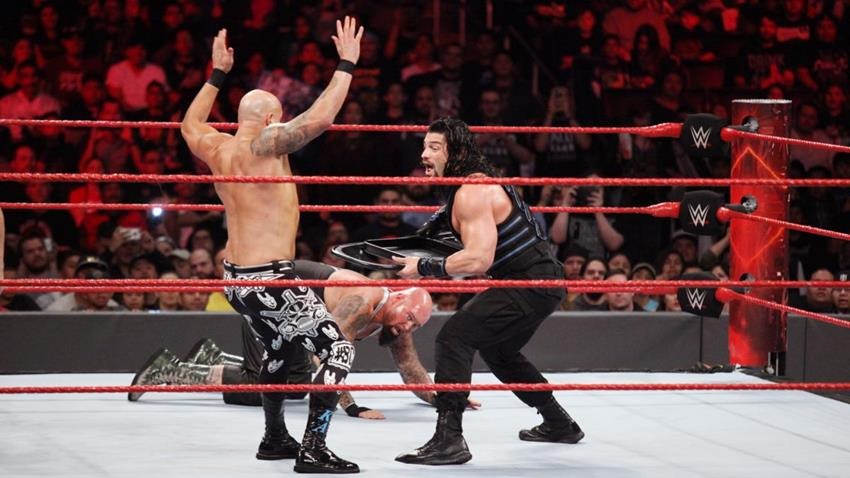 Last Updated: February 21, 2017