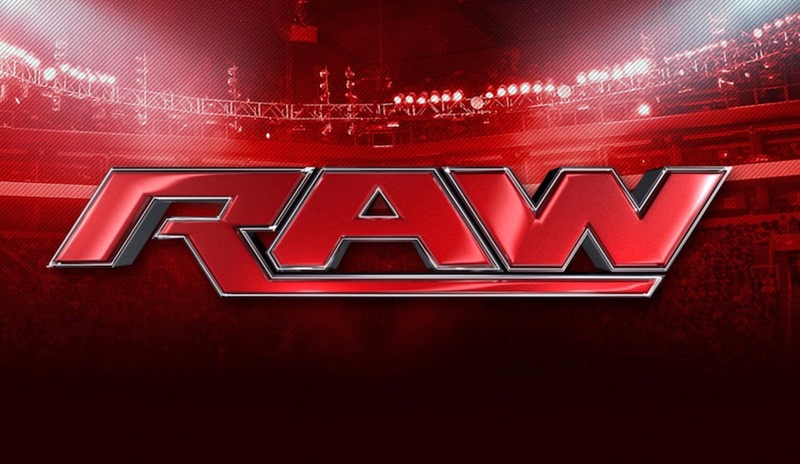 WWE Monday Night RAW took place at the Target Center in Minneapolis this week. Here's all the action that went down.
Opening segment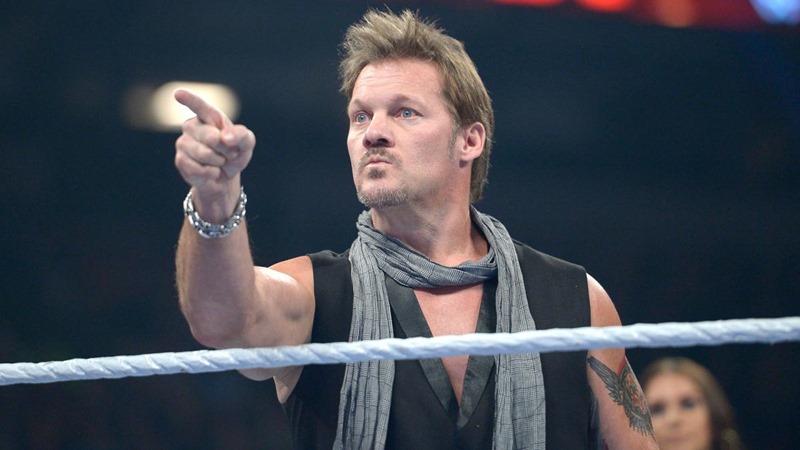 Chris Jericho hit the RAW ring to deliver some bad news, as someone had managed to actually steal the List of Jericho. Livid and refusing to take part in the triple threat main event between him, Kevin Owens and Seth Rollins until his list was returned, Jericho then spoke to bestest buddy and current WWE Universal Champion Kevin Owens who came out to the stage to provide some support.
Stephanie McMahon then appeared, and promised Jericho that he'd get his list back as long as he wrestled, while Seth Rollins appeared to confirm that he had in fact stolen the list. A list which included the names Stephanie and Kevin Owens, which Jericho flatout denied as Rollins returned backstage.
Backstage
Running into Rollins, Stephanie demanded that the list be returned and holy crap I can't believe that we're still going on with this thread. Rollins told Stephanie that he knew that the Triple-Threat match for the night was designed to have him hurt before the main event at Hell In A Cell, as he was essentially walking into a handicap match. Anyway, list was back in the locker room and it was finally time to start a match.
Enzo Amore defeated Karl Anderson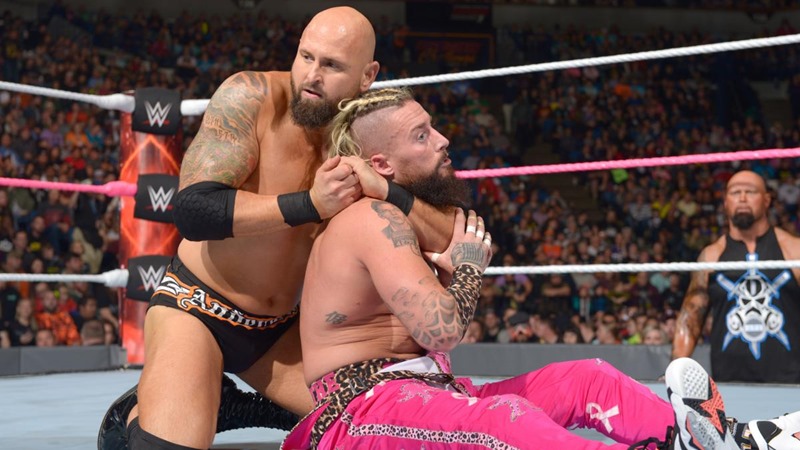 Attempting to do their usual schtick, Enzo quickly found out that his mic had been tampered with, courtesy of Luke Gallows and Karl Anderson paying off someone in the WWE production team. Anyway, some hype was generated without the mic and the first RAW match of the night kicked off. After some back and forth action, Big Cass sneaked in a big boot to Anderson at ringside so that Amore could grab a pin and a win.
Sheamus and Cesaro defeated Kofi Kingston and Big E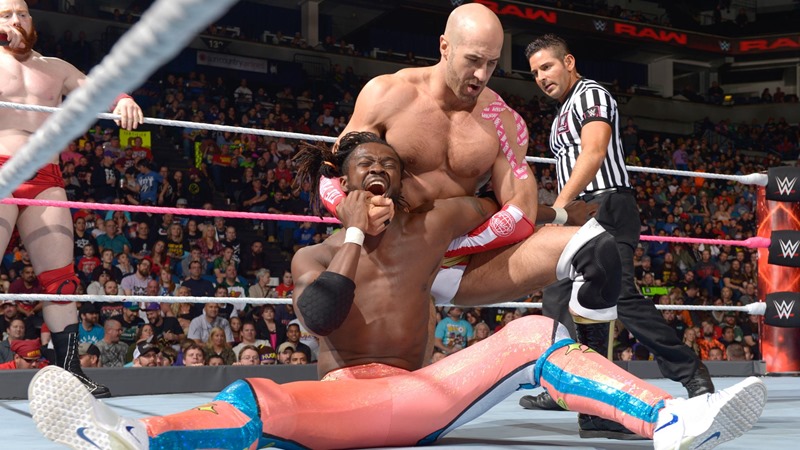 The New Day hit the ring first, and they were there to make fun Sheamus. "Shame on Sheamus" the New Day chanted as they got the audience worked up for the first tag team match of the night on RAW. But The New Day may have bitten off more than they could chew, as the King of Swing and the Celtic Warrior actually functioned as a team for once as Cesaro ran riot with his European uppercuts.
The match decider came from Sheamus himself, as he managed to tag in at a crucial moment to upset the balance of The New Day and land a Brogue Kick on Big E to get the win while Cesaro kept Kingston out of the equation.
Bayley vs. Dana Brooke ended in a No Contest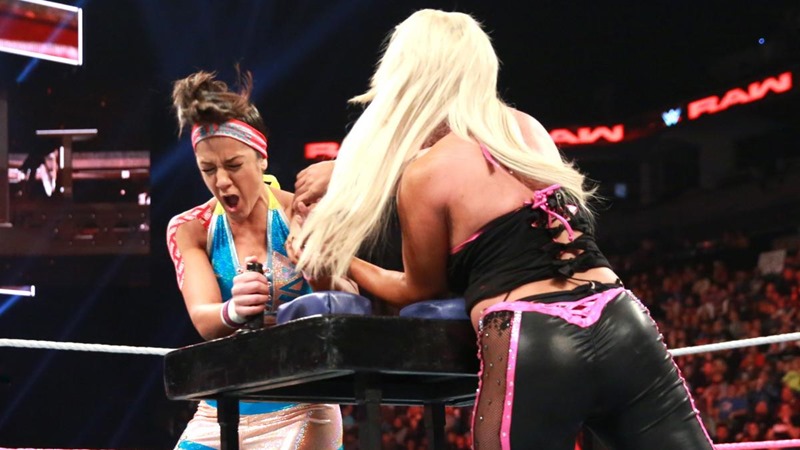 The next match on RAW wasn't a wrasslin' but rather an arm-wrestling match instead as Dana Brooke arranged a rematch with her huggable foe Bayley. With the crowd not exactly in their favour and chanting "this is stupid" and "boring", the two ladies went at it, winning a round each. Round three saw Bayley start to win again, so Dana Brooke used her secret arm-wrestling technique of smacking Bayley in the face with her open hand.
Super effective, Bayley quickly bounced back with a Bayley to Belly Suplex to end the segment.
Backstage
Jericho still couldn't find his list, while Stephanie told him that he'd be wrestling tonight whether he found it or not. Oh, and Jericho promised Stephanie that her name totally wasn't on the list. Totally.
Bo Dallas defeated Curtis Axel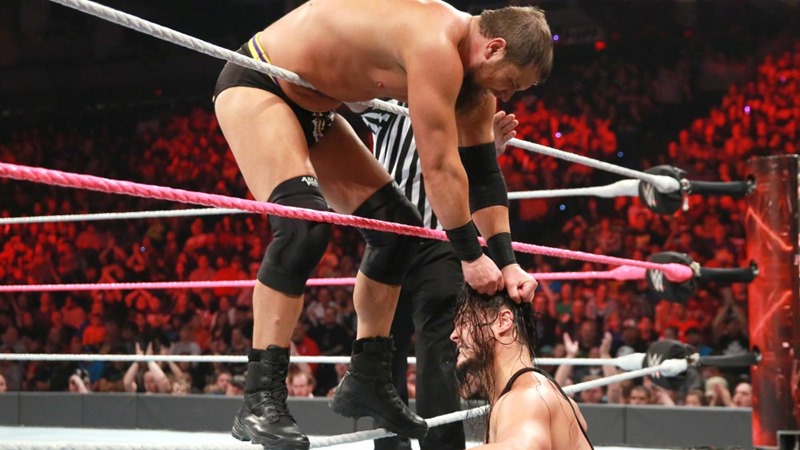 Feeling betrayed after last week, Curtis Axel still couldn't Bo-lieve how his former pal Bo Dallas had turned on him. And in their first match against each other on RAW, Dallas wasn't holding back. But Axel was in fine form, landing stomps, Perfect-Plexes and slams on Dallas throughout the bout. Dominating Dallas completely, Axel hung the Bo-liever on the middle-rope and began driving knees into his face until the referee broke them up.
And that was all the time that Dallas needed to roll Axel up in a dirty pin, to sneak out a win.
Backstage
Jericho finally found his list! Only problem? Braun Strowman was holding it, and he wasn't giving it back until Jericho said the magic word. Returning the list to Jericho, Strowman complained that Sami Zayn wasn't on it. Correction: Zayn was on the list, page four to be exact as Jericho corrected Strowman. And so was Strowman now, for touching personal property. Man, I'm glad that this RAW bit was over.
Goldust and R-Truth defeated The Shining Stars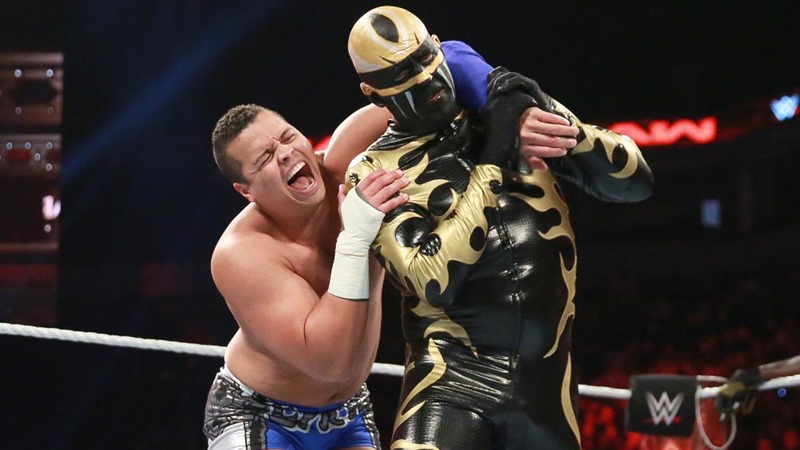 Titus O'Neil had cost the Shining Stars dearly over the last couple of weeks, and the trend continued thanks to a scuffle between the big deal and Mark Henry at ringside. Despite their domination of Goldust and R-Truth in this RAW match, it was Henry shoving O'Neil into the ring ropes that saw Primo botch a top rope move and fall into a pin from Goldust.
Rich Swann defeated Brian Kendrick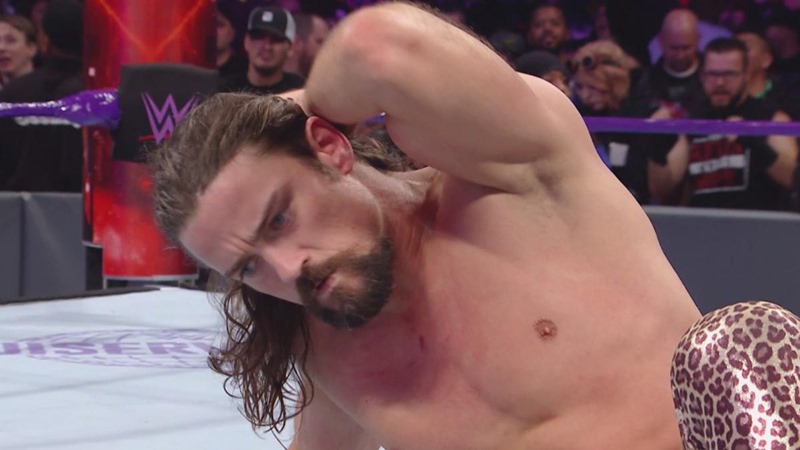 The Cruiserweights were in action next, while TJ Perkins joined the commentary team as Brian Kendrick looked for some momentum for his Hell In A Cell match with the champ this Sunday. But no matter what Kendrick threw at Swann, none of it would stick as his slippery foe managed to roll Kendrick up for a quick win.
Sami Zayn vs. Braun Strowman ended in a No Contest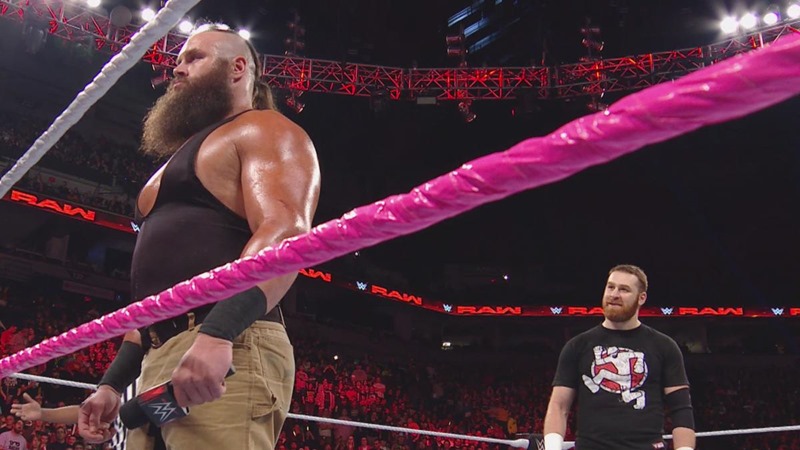 Still demanding real competition, Braun Strowman refused to fight Sami Zayn and then proceeded to address RAW GM Mick Foley. Having none of that, Zayn decided to blindside Strowman instead, resulting in a fracas between the two that had Zayn landing a Suicide Dive on the big man. Or it would have, if Strowman had not managed to capture Zayn and slam into the fan barricade.
Brock Lesnar answered Goldberg's challenge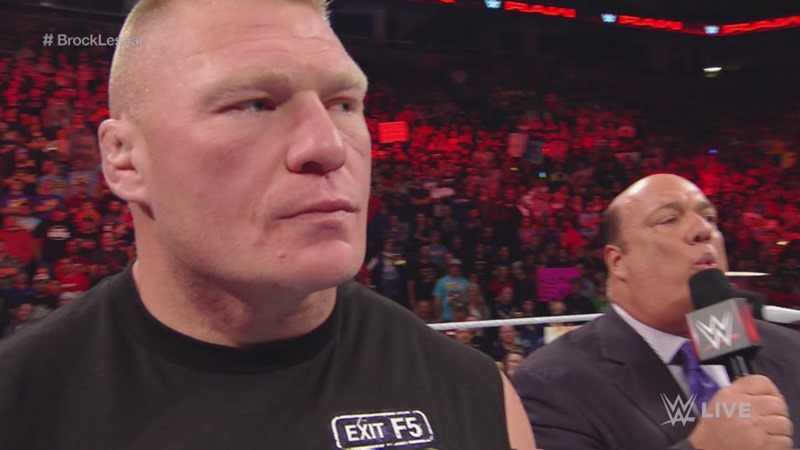 The Beast was back, and alongside Paul Heyman he was there to address the challenge laid down by Goldberg last week on RAW. Heyman worked his usual magic on the mic, as the RAW crowd duelled with chants of Suplex City and Goldberg. So what was their answer? None it seems, as Heyman and Lesnar were none too happy with the divided loyalties of the WWE Universe as they made their way back to the locker room. Well that's cryptic.
Seth Rollins defeated Kevin Owens and Chris Jericho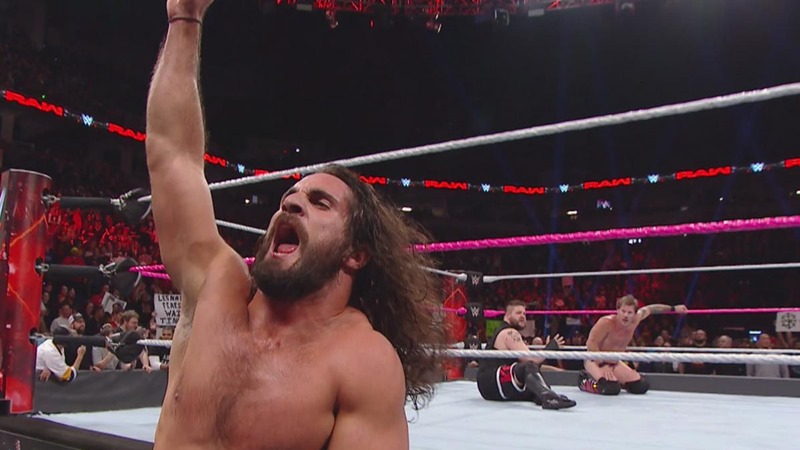 Kevin Owens. Chris Jericho. Bestest of pals. Clearly, Rollins was headed into a handicap match for the RAW main event. And it certainly felt like that as the three men collided. While Rollins dealt with one, he had to keep his head in the game to focus on the other opponent for the night as Jericho and Owens brought the heat to the architect.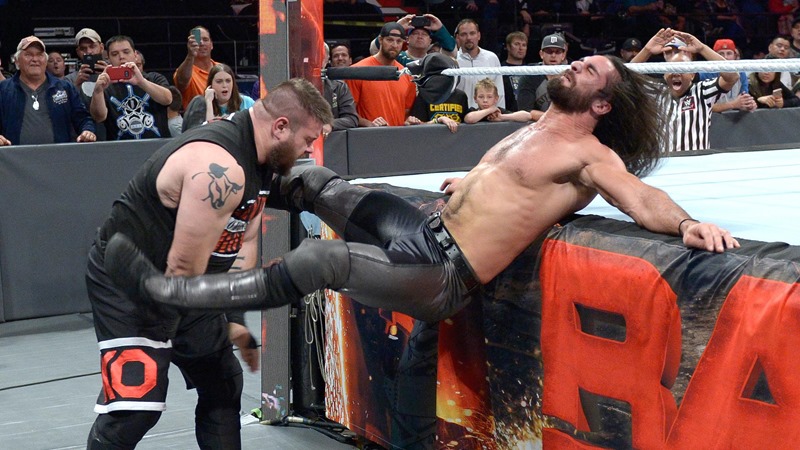 Wearing him down, it seemed like Rollins would fall before Hell In A Cell, but Rollins had an ace up his sleeve. Managing to powerbomb both Owens and Jericho off the middle-rope, Rollins pinned both of his opponents for a momentous win. A win that Jericho and Owens didn't take lying down, as they decided to break Rollins in half after the match, ending RAW for the night with a powerbomb on the Rollins onto the corner of the ring apron.
Last Updated: October 25, 2016