In the wake of Wrestlemania 34 and with the Superstar Shake-Up scheduled for next week, Monday Night RAW took place from the Smoothie King Center in New Orleans. Here's all the action that went down last night.
Ronda Rousey attacked Stephanie McMahon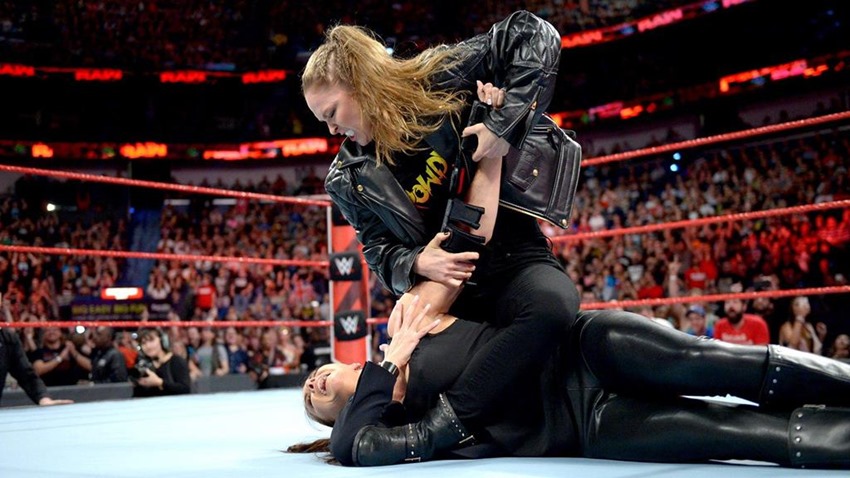 You thought Wrestlemania was the end of the bad blood between Stephanie McMahon and Ronda Rousey? The feud was only just beginning, as an injured Stephanie arrived on RAW to proclaim her efforts at the show of shows as the deciding factor that helped Rousey rise to the occasion, even going so far as to offer Rousey a chance to let bygones be bygones.
Rousey seemed willing at first to put the past behind her with a hug, but that embrace was deception at the finest as the baddest woman on the planet quickly dropped Stephanie onto the mat, tore off her arm brace and applied a painful armbar to remind her just who she was dealing with.
Raw Women's Champion Nia Jax and Ember Moon def. Alexa Bliss and Mickie James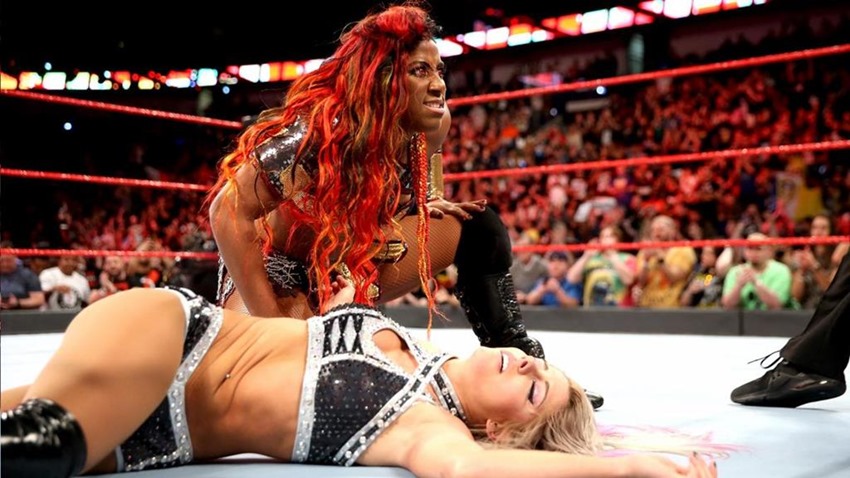 RA saw a new face last night on the roster as former NXT Women's champion Ember Moon joined forces with new women's champion Nia Jax, to put Alexa Bliss and Mickie James down for the count.
No Way Jose def. John Skyler
Ember Moon isn't the only NXT face on RAW, as the Dominican Dancing Machine No Way Jose made a helluva impact when he sent local talent John Skyler to la-la land with his conga combat antics.
The Revival def. Luke Gallows and Karl Anderson in a Tag Team Eliminator Match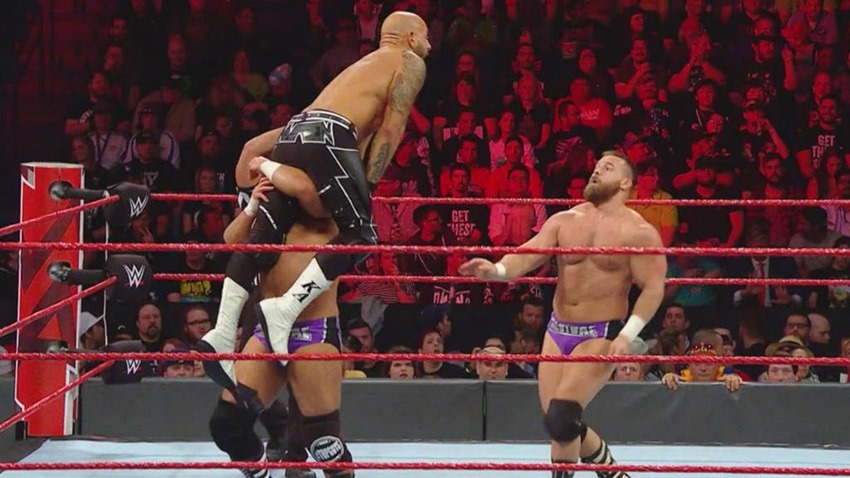 Jeff Hardy confronted Intercontinental Champion Seth Rollins, Finn Bálor, The Miz and The Miztourage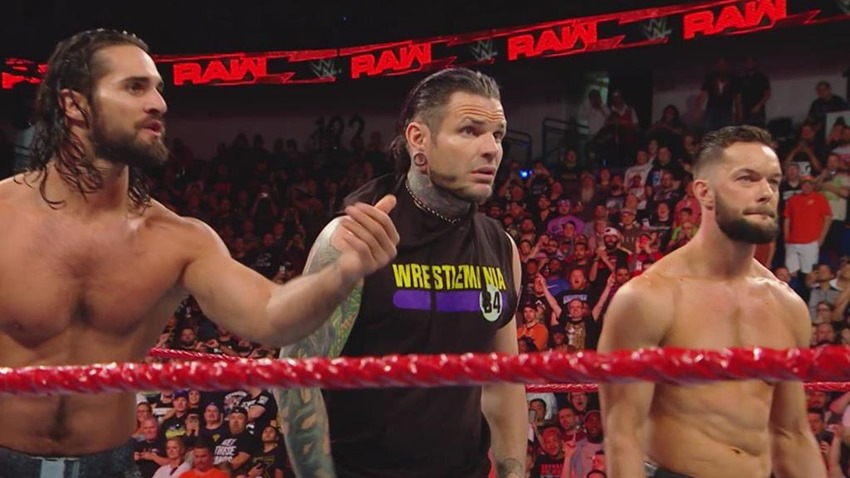 He's back! The Charismatic enigma returned last night after months away from the ring, and Jeff Hardy only had one thought on his mind: Teaming up with Seth Rollins and Finn Balor to help even the odds in a six-man tag team match against the Miztourage.
Sasha Banks def. Mandy Rose; Paige announced her in-ring retirement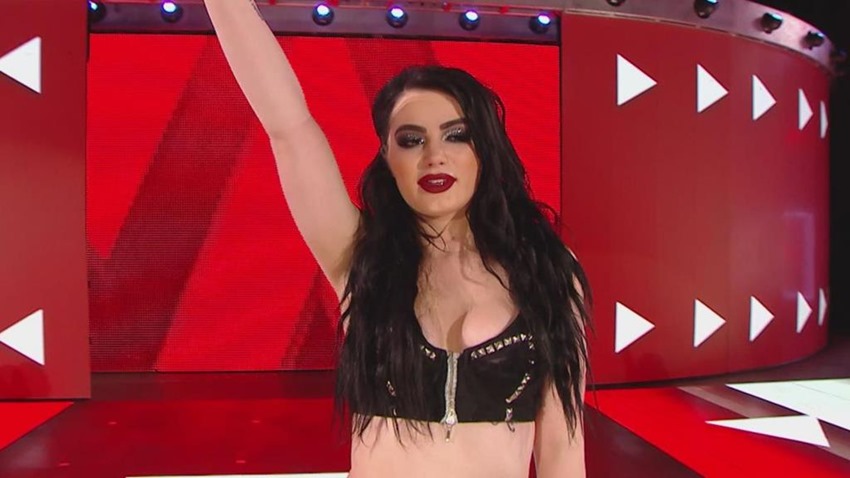 It was a terrible night for Absolution, as the group suffered not just an in-ring loss but an official one: Paige revealed that injuries that she had sustained earlier in the year now made it impossible for her to function as a ring warrior. After a mere four years in the business, Paige's days as a sports entertainer are over, as she left the ring one last time.
Bobby Lashley attacked Elias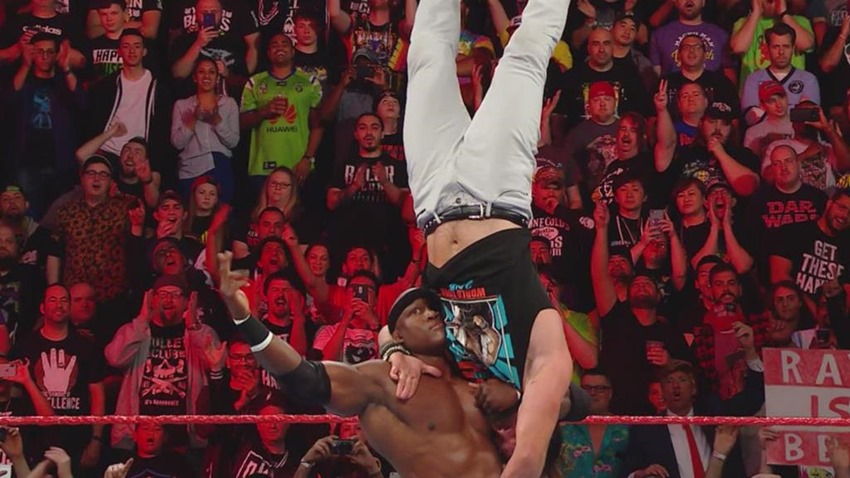 Walk with Elias? More like walk all over Elias, as RAW's menacing minstrel soon found himself outgunned, outclassed and outmatched by a returning Boby Lashley.
The Authors of Pain def. Heath Slater & Rhyno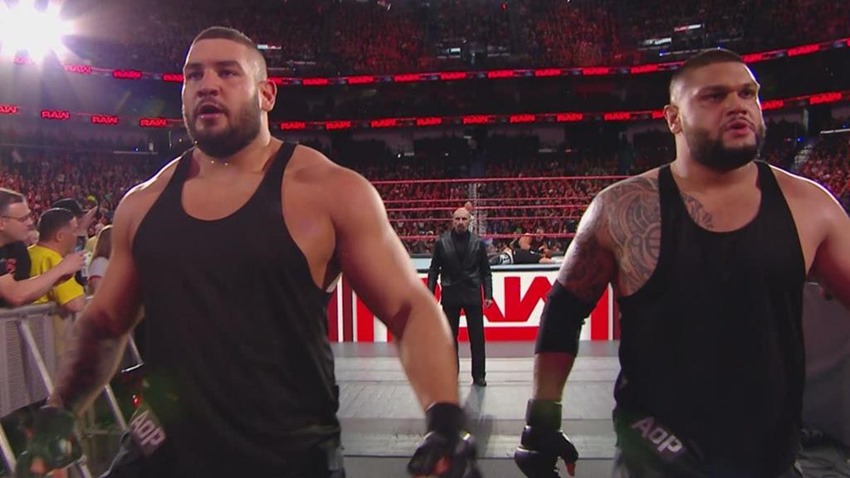 The RAW tag team division just got shook up in a major way, as more of NXT's freshest faces hit the scene. The Authors of Pain made a huge splash on Heath Slater and Rhyno, flattening the duo with The Last Chapter and dismissing their manager Paul Ellering in the process. This is a road, that's only big enough for two it seems.
Samoa Joe confronted Roman Reigns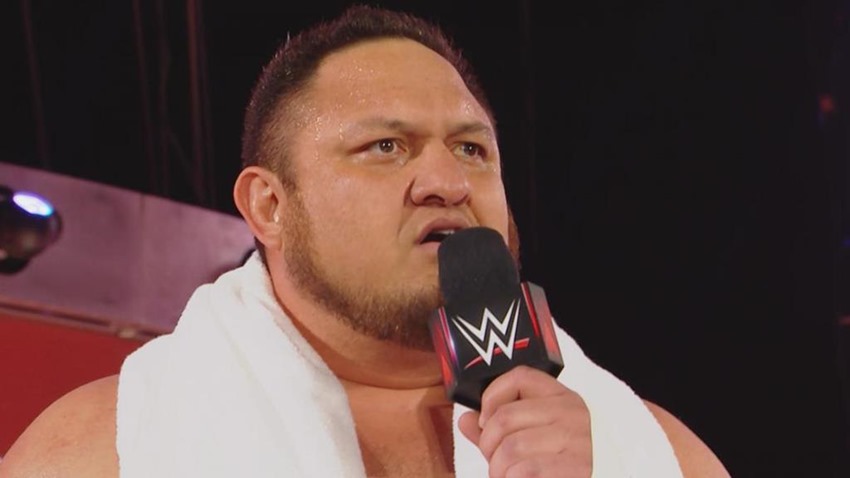 Once again, Roman Reigns found himself coming up short in a fight against Brock Lesnar, as the Conqueror left the challenger bloodied and broken after their epic Wrestlemania match. Samoa Joe was none too happy with that turn of events, as he claimed that Reigns was merely diluting his own legend in pursuit of the Universal championship.
Good news for Reigns though: With Backlash around the corner, Samoa Joe will be more than happy to remind the big dog of just how a number one contender should fight.
"Woken" Matt Hardy & Bray Wyatt def. Titus Worldwide in a Tag Team Eliminator Match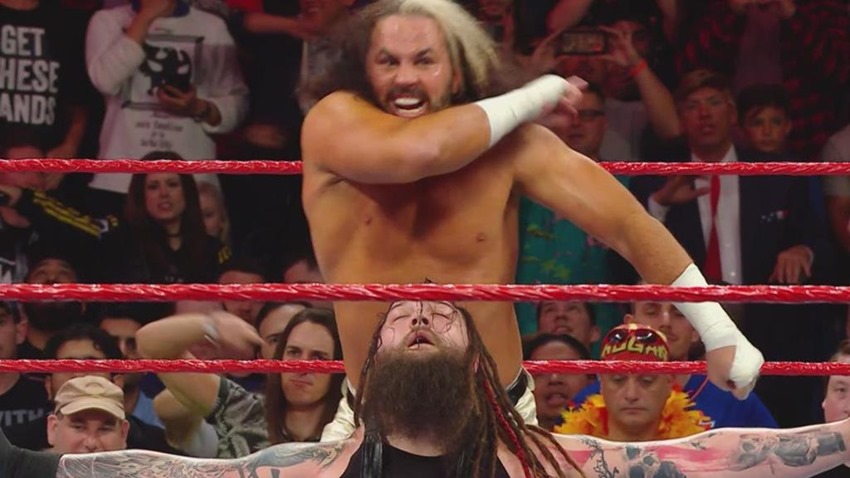 No longer haunted by Sister ABigail, Bray Wyatt has been born anew thanks to the Ultimate Deletion loss he suffered on Woken Matt Hardy's compound. The first order of business for this new partnership of the bizarre? A devilish tag team that ran home over Titus Worldwide as the race for tag team gold heated up.
Kevin Owens vs. Sami Zayn ended in a No Contest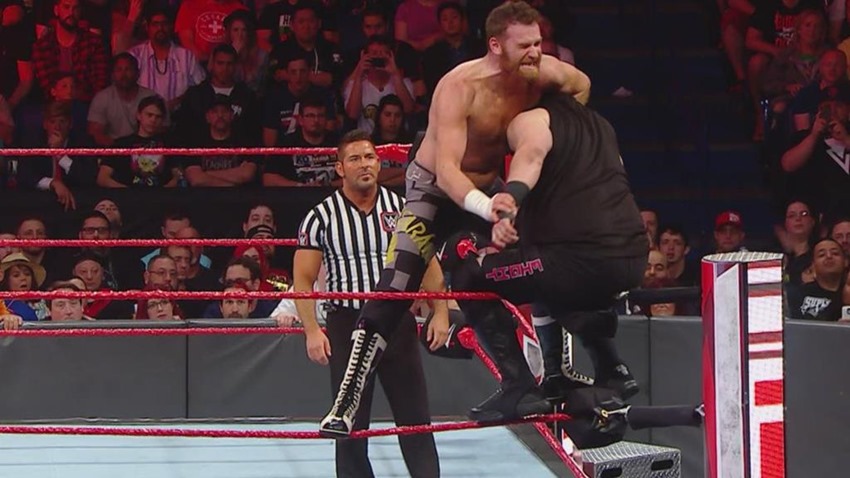 No longer employed on Smackdown LIVE, Sami Zayn and Kevin Owens went to RAW in search of a new opportunity. Only problem? General Manager Kurt Angle only had one slot to spare, and that meant that the best of friends would have to battle it out. Perhaps too familiar with one another, Zayn and Owens ended their bout in a no contest, leaving their future fate up in the air.
Intercontinental Champion Seth Rollins, Finn Bálor and Jeff Hardy def. The Miz and The Miztourage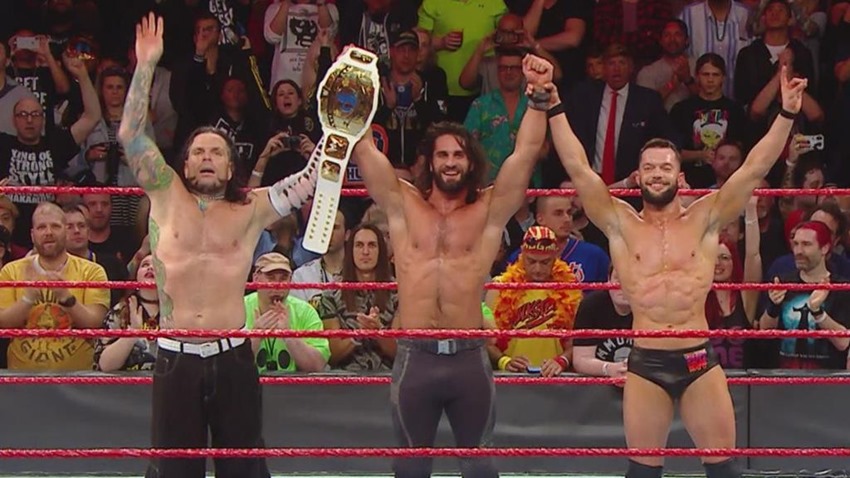 In the main event, the A-lister's efforts to get one over on the team of Jeff Hardy, Finn Balor and Intercontinental Champion Seth Rollins came to naught, as the Kinglslayer's boot found its mark on The Miz with a match-ending stomp.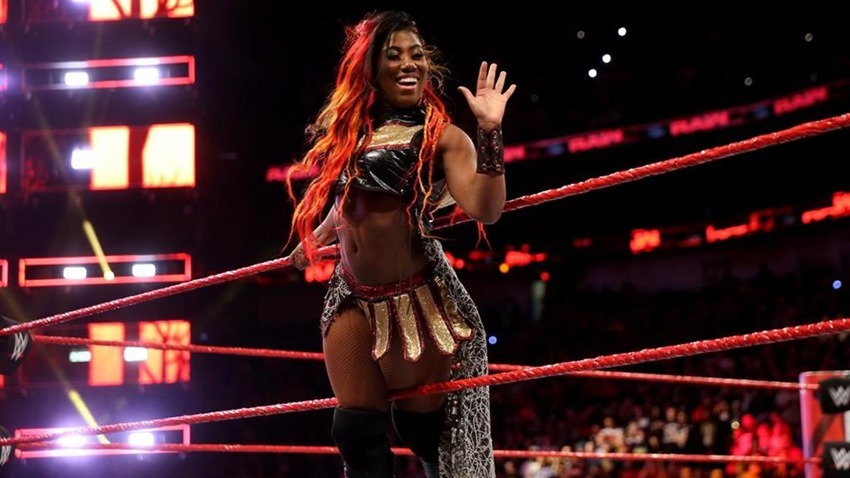 Last Updated: April 10, 2018