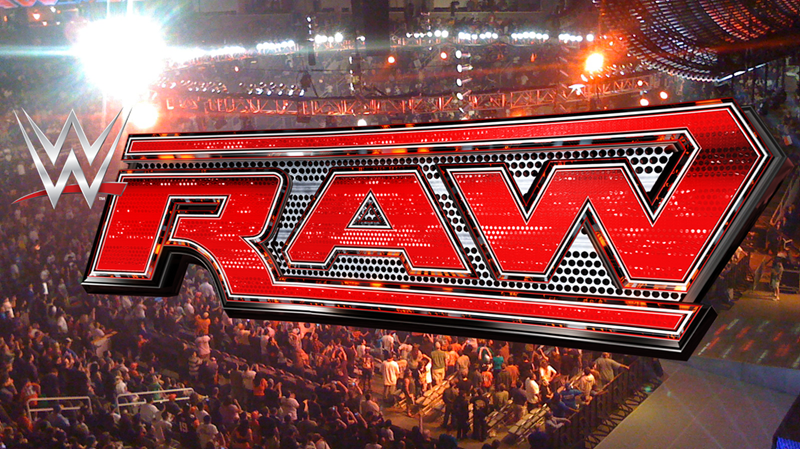 The first episode of Monday Night RAW was held at the Barclays Center in Brooklyn, New York. Here's all the action that went down.
Opening segment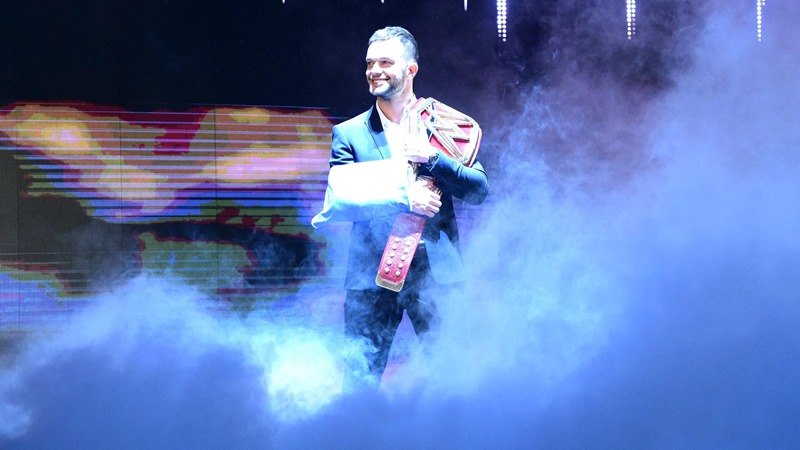 Remember how awesome it was when Finn Balor became the first-ever WWE Universal Champion? How he pulled of death-defying moves to capture the gold? Well bad news folks, because those moves came with a price, as Balor injured himself at Summerslam and was in the ring to relinquish the title so that he could recuperate. Mick Foley took the belt from Balor in the RAW ring, with Seth Rollins quickly appearing to tell Foley and Stephanie McMahon that he was ready to be handed the title.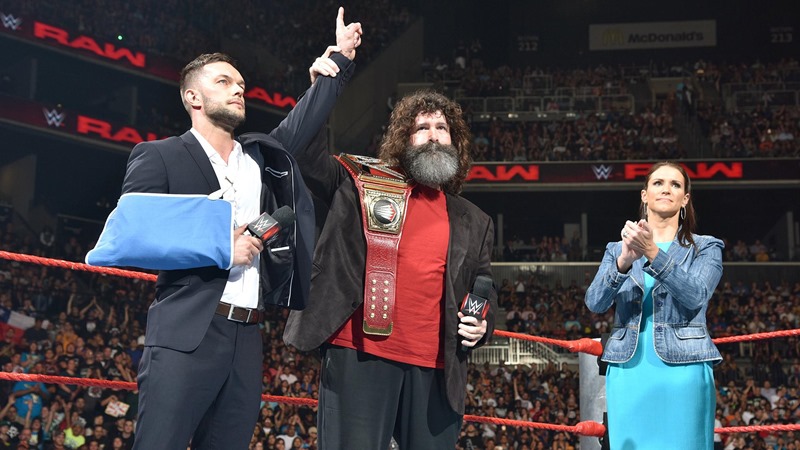 NOT SO FAST! Because Sami Zayn, Chris Jericho, Kevin Owens, Enzo and Cass all decided to interrupt as well, all declaring that they wanted a shot at the title. And yes Roman Reigns appeared as well. To find their new WWE Universal Champion, Foley decided to set up a tournament, that would start right then and there with Seth Rollins taking on Sami Zayn.
Seth Rollins defeated Sami Zayn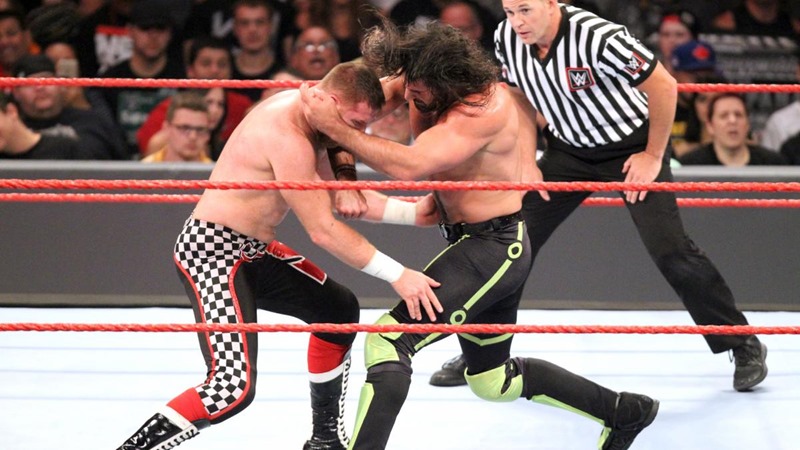 Which Rollins handily won of cours. Some top class top-rope techniques from Zayn in the opening RAW match, but an ankle injury scuppered his progress as a botched suplex gave Rollins the gap he needed to Pedigree Zayn and get the first win on the road to the WWE Universal Championship.
Kevin Owens defeated Neville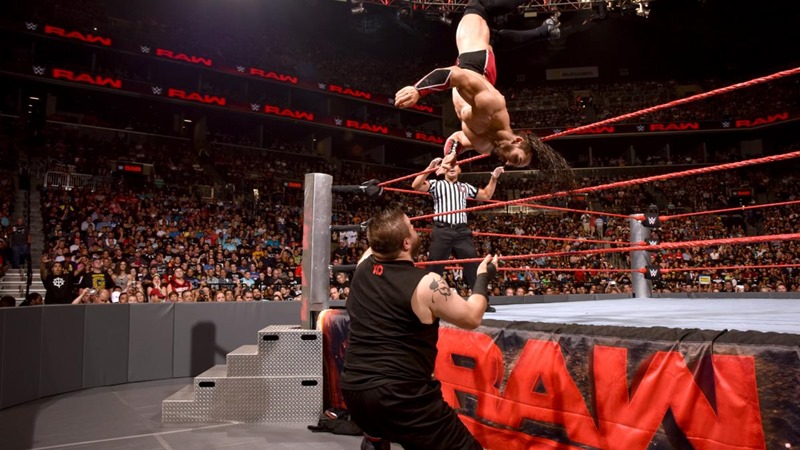 Constantly shifting momentum between these two as their personal RAW match raged on, with Neville landing a 450 splash off the apron and a corkscrew moonsault on Owens who responded in kind with big clotheslines and superkicks. A ringside distraction from Chris Jericho however, killed Neville's RAW momentum as Owens threw him into a Torture Rack and a neckbreaker to get the pin.
With that win in the bag, Michael Cole then announced that next week's WWE Universal Championship match would be decided in a Fatal Fourway.
The New Day was in the ring
And they're there to tell everyone in the RAW audience how they've been WWE Tag Team champs for a full year now. Some Booty-Os were sorted for a party, but Gallows and Anderson decided to interrupt and insult Brooklyn as they demanded a Summerslam rematch. And with that bit of jibba jabba, we had a singles match between Anderson and Big E set up.
Big E defeated Karl Anderson
Big offense from Big E and ringside distractions from the corner of The Club as these two tackled one another on RAW. Anderson's tactic for this match was to work Big E's knee, with Gallows landing a sneak attack on the big man when the ref was distracted. Big E recovered quickly enough however, to lock Anderson into the Big Ending and get the win.
Titus O'Neil called out Darren Young
And he was there to call out Darren Young. Instead, he got Bob Backlund, who got Titus into the Chicken Wing. Dropping Backlund, Young made a beeline to save his coach but got knocked out as well.
Big Cass defeated Rusev via count out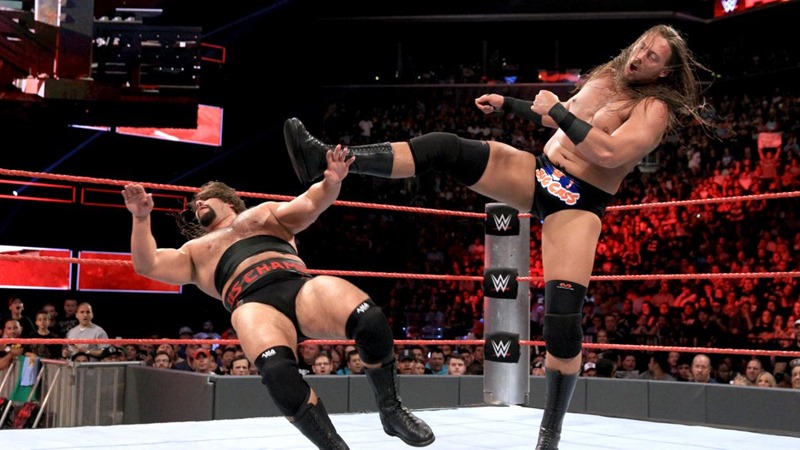 Big Cass launched some BIG attacks on Rusev in this next RAW match, who was still nursing a few cracked ribs after the beatdown he suffered from Roman Reigns at Summerslam, Rusev managed some solid offense of his own, but after some more attacks from Big Cass that saw his ribcage thrown into the ring steps and a mutual exchange of big boots, Rusev decided to call it a night and leave the match. Thus handing Big Cass a countout victory.
Charlotte was in the ring
And she's super-happy that she is once again wearing a championship belt on RAW. Mick Foley decided to put a damper on things, by announcing that Sasha Banks will get a rematch after she recovers from her injuries. But before that match happens, a fresh new face would challenge Charlotte for the big title around her waist soon enough. And that person was none other than NXT's mega-popular Bayley!
And she had a match scheduled right then and there.
Bayley defeated Dana Brooke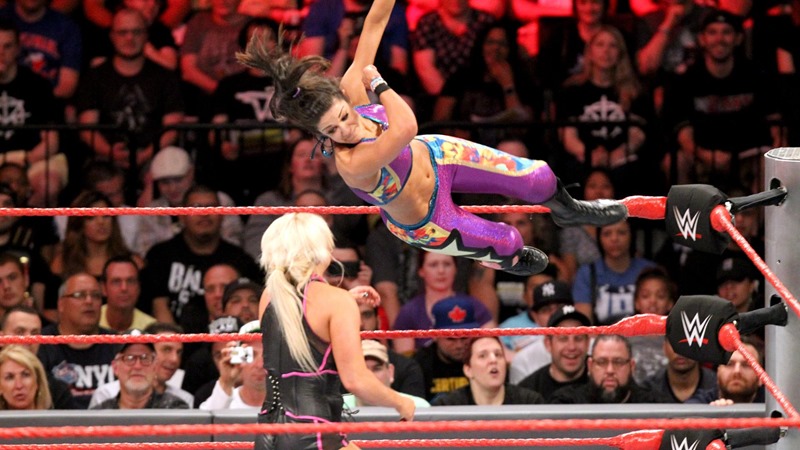 The NXT sweetheart was on fire, even with Charlotte building up the animosity between the two with some ringside distractions. Bayley came flying back with a spinning elbow off the middle rope and a belly to belly suplex to pick up her first win on RAW.
Braun Strowman defeated Johnny Knockout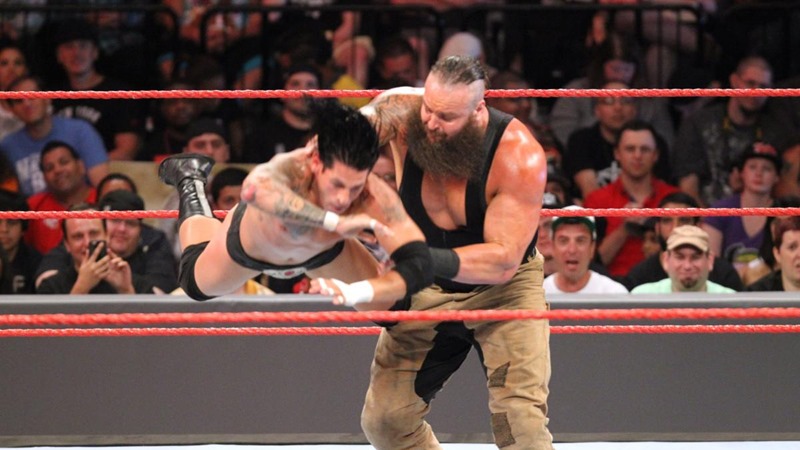 Another short squash match featuring Braun Strowman, who used his usual Reverse Chokeslam to get the win. And then he added a Jackknife Powerbomb on top of that and made the ref count the pin again.
The Dudley Boyz said farewell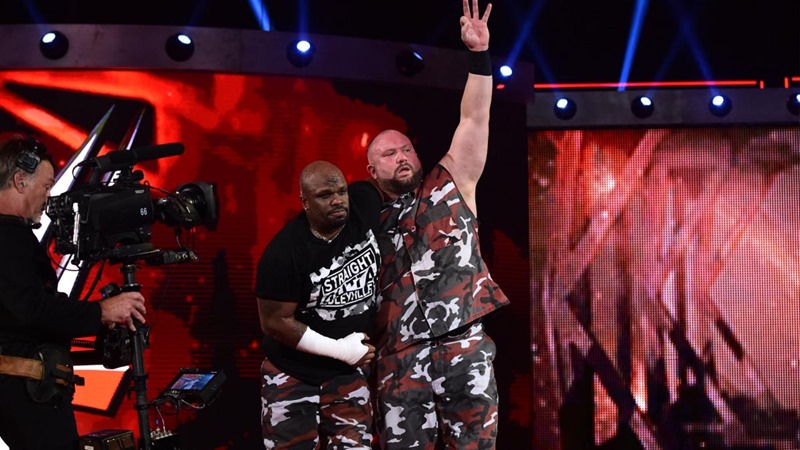 And they've got an announcement to make. Bubba Ray and D-Von are calling it a day after twenty years. Of course, the Shining Stars decided to interrupt, calling the Dudleyz washed-up has-beens and to wish them good luck as they head to a retirement home in Puerto Rico. Which prompted the Dudley Boyz to respond with a 3D on Epico and a Wassup headbutt on Primo. And a signature 3D through the table on Primo for good measure.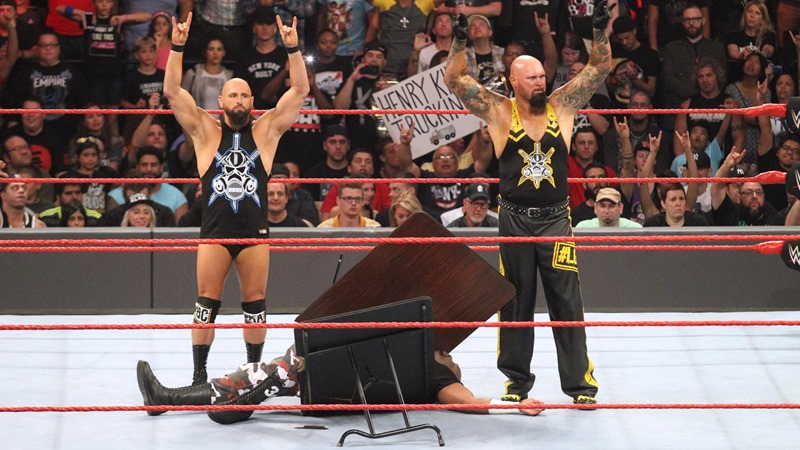 Gallows and Anderson decided to interrupt at this point however, beating down on the Dudleyz and locking a Magic Killer on Bubba Ray on the floor while D-Von got the same treatment in the RAW ring. That farewell ended with the Dudley Boyz on their backs and the Club standing tall over them.
Roman Reigns defeated Chris Jericho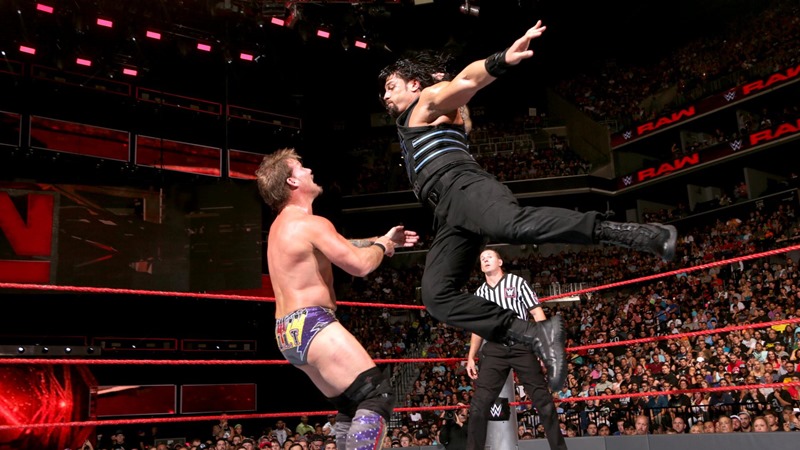 The main event for the night went as you'd expect it to: Reigns throwing hard rights and Jericho being peak heel by calling everyone a stupid idiot. A massively physical match with Reigns throwing his usual array of clotheslines, slams and Superman punches as Jericho countered with facebusters, a top-rope Enziguri and a Lionsault.
Despite some interference from Kevin Owens, this was not Jericho's night as Reigns survived the submission move and a Codebreaker, landing the Superman Punch to Y2J and spearing him to be the last man standing on Monday Night RAW and one of the final four heavyweights who'll be duking it out for the WWE Universal Championship next week.
Last Updated: August 23, 2016