WWE Smackdown LIVE took place in Orlando, Florida last night. Here's all the post-Wrestlemania 33 action that went down.
Erick Rowan returned and reunited with Bray Wyatt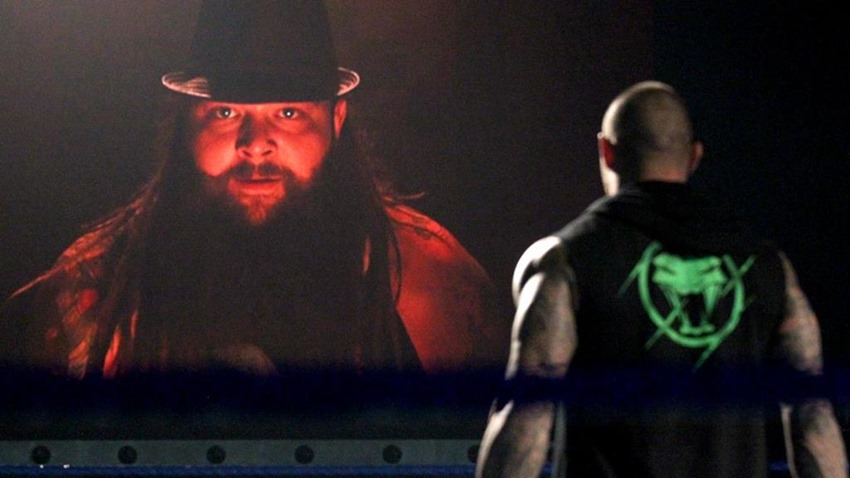 Randy Orton's master-plan to regain the WWE championship was a massive success at Wrestlemania, but a chance to gloat on Smackdown wasn't on the agenda when Bray Wyatt decided to make an appearance last night. Wyatt didn't just want to win back the WWE championship, he wanted to do son his own terms in what he called a House of Horrors match.
Orton got a taste of the terror to come as soon as he accepted the rematch, as Erik Rowan returned for an ambush that Wyatt joined as well. Fortunately Luke Harper decided to even the odds, as the Viper fought back and sent the Wyatt team packing.
SmackDown Women's Champion Naomi defeated Alexa Bliss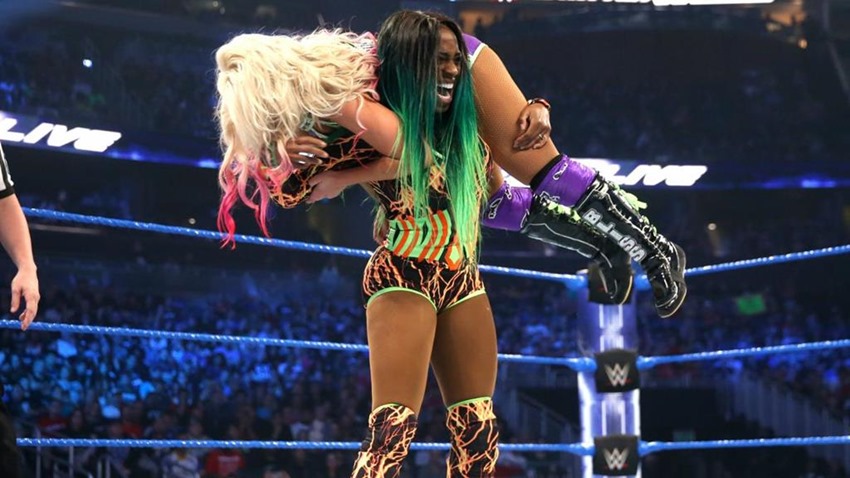 Alexa Bliss had no chance whatsoever to hold onto her Smackdown Women's championship at Wrestlemania, with the odds being heavily stacked against her from the moment the bell was run. Fortunately for the wicked witch, she did happen to have a certain rematch clause in her contract, as facing just one opponent was certainly better than tackling several.
NOPE! New champ Naomi proved that she was worthy of the title in a spirited showdown, as Bliss felt the power of the Glow and found herself tapping out to the champ.
Tye Dillinger defeated Curt Hawkins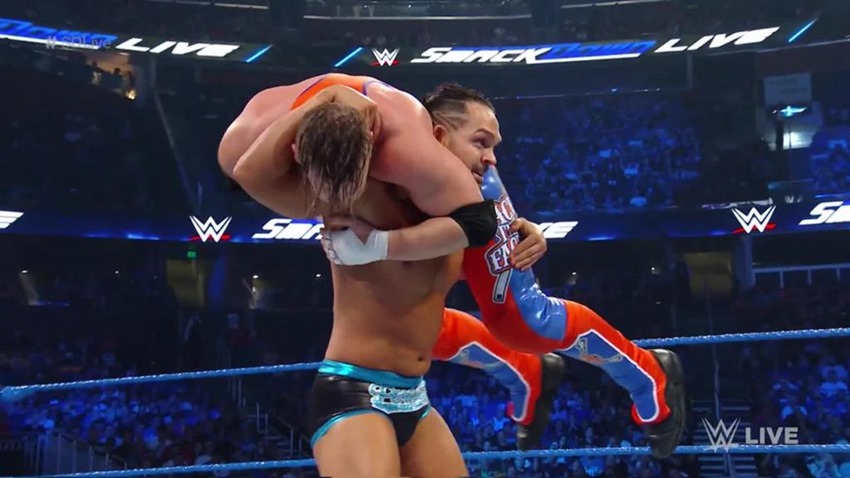 There's a shake-up on the way to both Smackdown and RAW, and Curt Hawkins was eager to display his skill in the ring for anyone watching on team red as he issued an open challenge to the roster. A smart move! A pity it didn't work out for Hawkins though, as Tye Dillinger answered the call and used skills gleaned from his time on NXT to devastating effect. A tye-breaker was all it took for this rookie sensation to score a big win over Hawkins.
Shinsuke Nakamura debuted on SmackDown LIVE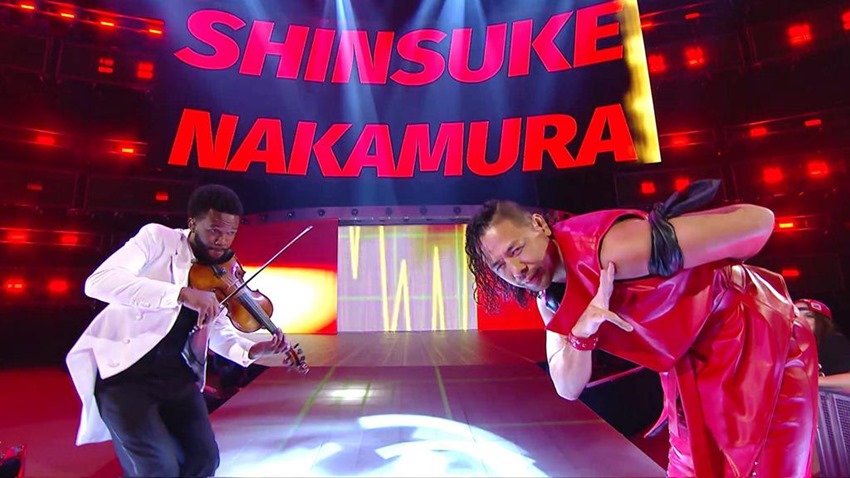 Speaking of NXT, last night saw another fresh face from that brand make an impact on Smackdown: Shinsuke Nakamura. While The Miz and Maryse were happy to mock John Cena and Nikki Bella yet again, Nakamura made his debut on the blue branded show, entering the ring to a chorus of violin strings and a frenzied audience as The Miz quickly decided to exit stage left.
Baron Corbin defeated Dean Ambrose in a Street Fight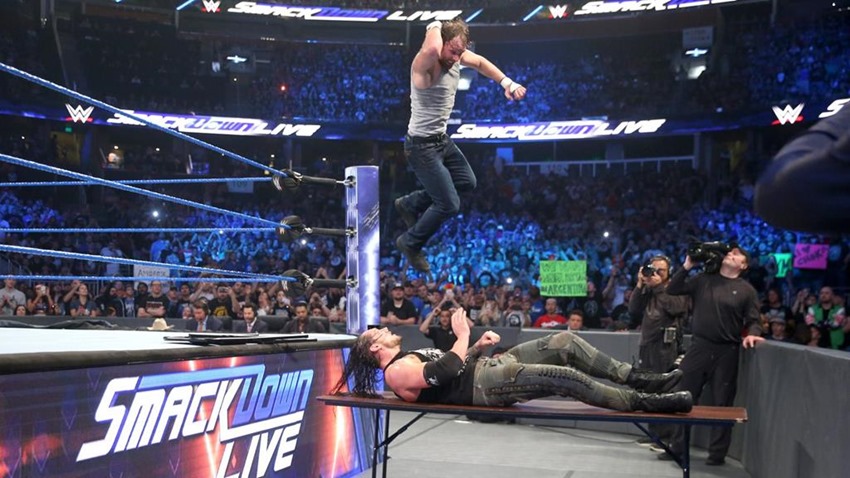 Dean Ambrose's war with Baron Corbin is far from over. The Lone Wolf may have failed to capture the Intercontinental championship at Wrestlemania, but he was still hungry for a piece of the Lunatic Fringe. This time the two clashed in a street fight, a brawl of chaos that suited the two men well as they threw everything but the kitchen sink at one another in an extreme bout for the ages.
Corbin got the final laugh however, as the End of Days found its mark and the challenger picked up a huge win over the champion.
Shane McMahon and AJ Styles found common ground as WWE prepares to get "shaken up"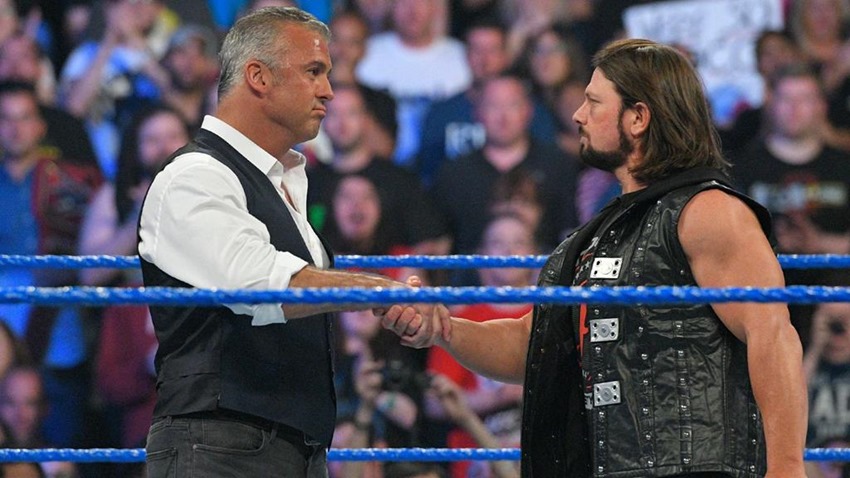 There's no love lost between Shane McMahon and AJ Styles, but there is something else that exists between the two men now: Respect. With the Superstar Shake-up on the horizon, AJ Styles wanted to make one thing clear: He wanted to remain on Smackdown after the dust had settled, as his blood definitely ran blue.
At that point, Shane offered AJ not only his support but a handshake as well, as the two rivals had found some common ground to build their respect on after a hellacious match at Wrestlemania.
Randy Orton and Luke Harper defeated Bray Wyatt and Erick Rowan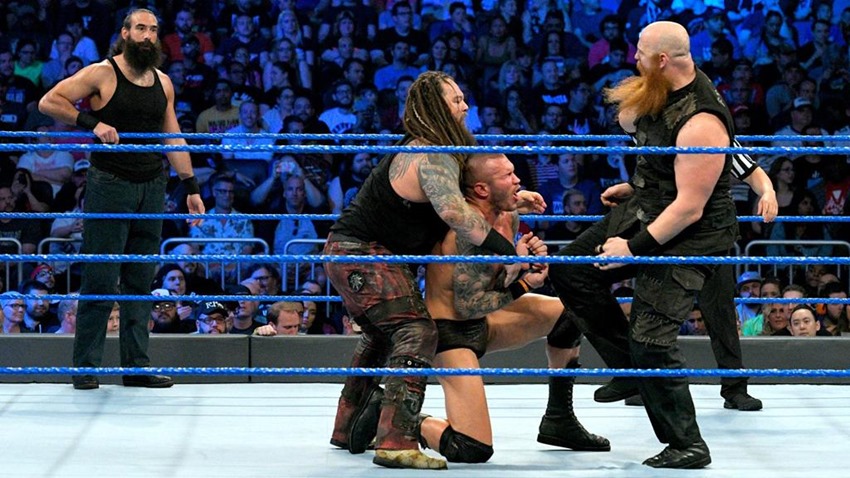 Last night's main event on Smackdown was a battle of former acolytes versus a master manipulator and his disciple. After a brief confrontation at the start of the show, Randy Orton and Luke Harper were more than ready for Bray Wyatt and Erick Rowan, as the two teams fought a battle of attrition against one another. The end came with a combination of a Superkick and an RKO outta nowhere on Rowan, as Wyatt sacrificed his star pupil and beat a hasty retreat.
Last Updated: April 5, 2017