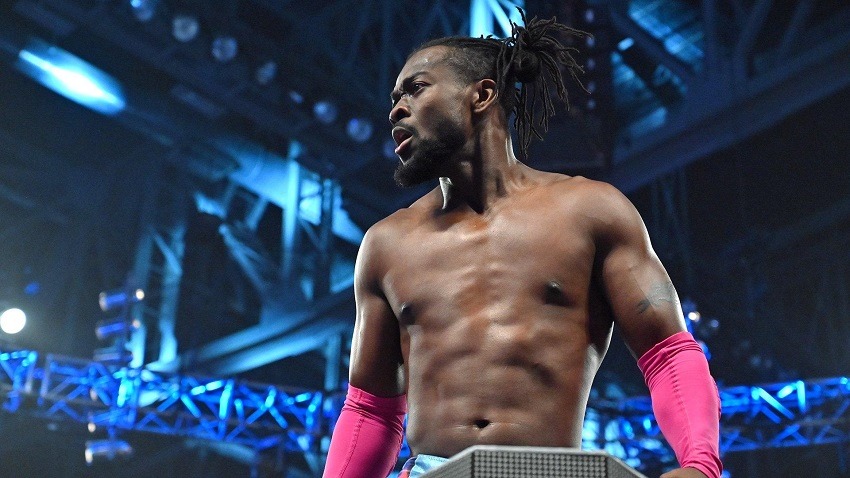 WWE Smackdown LIVE took place from the Nutter Center in Dayton, Ohio. Here's all the action that went down on the road to Wrestlemania.
Shane McMahon explained his heinous WWE Fastlane attack of The Miz
So what's up with Shane-O-Mac and that heel turn on Sunday? Simple: Shane very much believes that he is indeed the best in the world (Remember that Saudi event Crown Jewel) and that The Miz isn't fit to share that title with him. Heck, the Smackdown LIVE tag team championship isn't good enough, as Shane McMahon has decided to prove once and for all how good he truly is by laying down the gauntlet for The Miz at Wrestlemania.
The New Day made waves during The Hardy Boyz, Aleister Black an Ricochet vs. The Bar, Shinsuke Nakamura and Rusev match
After some fierce competition in the ring between some of the WWE's top tag teams, it was The New Day that brought the bout to a halt as they stormed the ring and unleashed some swift offense. Looking to make a statement ahead of Wrestlemania, The New Day looked more dominant than ever as they cleared the ring.
Randy Orton wants to destroy The House that AJ Styles Built
Will Randy Orton and AJ Styles clash at Wrestlemania? Probably! But for now, the Apex Predator and the Phenomenal One stuck to a war of words, as each legend had plenty to say about how Smackdown LIVE would have been nothing without their presence.
Asuka def. Sonya Deville
The Empress of Tomorrow managed to get an almighty win against Mandy Rose at Fastlane, and now she's two for two as Sonya Deville proved that she wasn't ready for Asuka either.
Becky Lynch and Charlotte Flair traded more insults
Rey Mysterio and R-Truth def. Samoa Joe and Andrade
Samoa Joe may have the size and brute force necessary to hold onto his newly-won United States Championship, but Rey Mysterio proved yet again that smarts and speed can be a deadly duo when he caught the Samoan submission machine in a sneaky roll-up to clinch the match.
Daniel Bryan and Rowan def. Kevin Owens and Mustafa Ali
Danie Bryan's intellectual Earth warrior pal Rowan proved his worth last night, as the might giant managed to keep Kevin Owens out of action and pretty much demolished Mustafa Ali with his Iron Claw slam, picking up a huge win for himself and the WWE Champion.
Mr. McMahon gave Kofi Kingston the greatest opportunity of his career… with a catch
If Kofi Kingston wants a shot at Daniel Bryan's WWE…er hemp, he's going to have to prove himself in the eyes of Mr McMahon. The WWE's biggest boss simply doesn't believe that Kingston is ready to main event Smackdown LIVE, but he is willing to give him a chance. Should Kingston be victorious in a gauntlet match, he'll get his Wrestlemania push. That is, if he can survive taking on Randy Orton, Samoa Joe, Cesaro, Sheamus and Rowan next week.
Last Updated: March 13, 2019