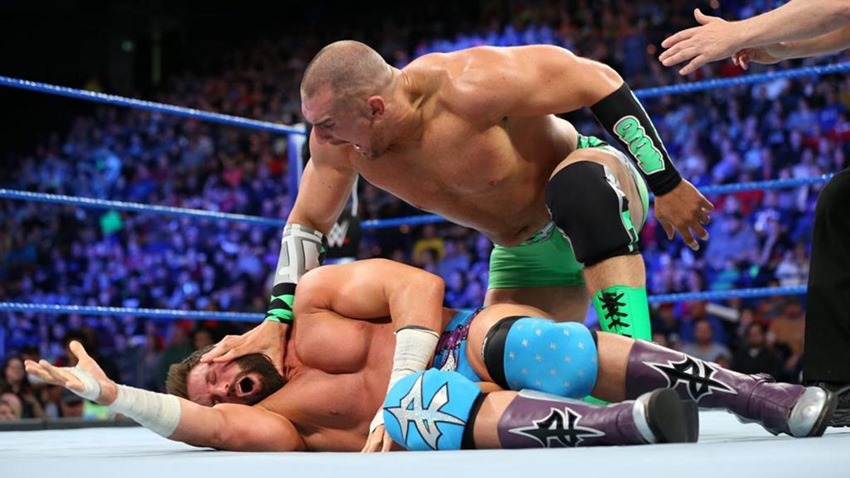 WWE Smackdown LIVE took place from the Rupp Arena in Lexington, Kentucky. Here's all the action that went down last night.
Shane McMahon made major changes to the SmackDown LIVE main event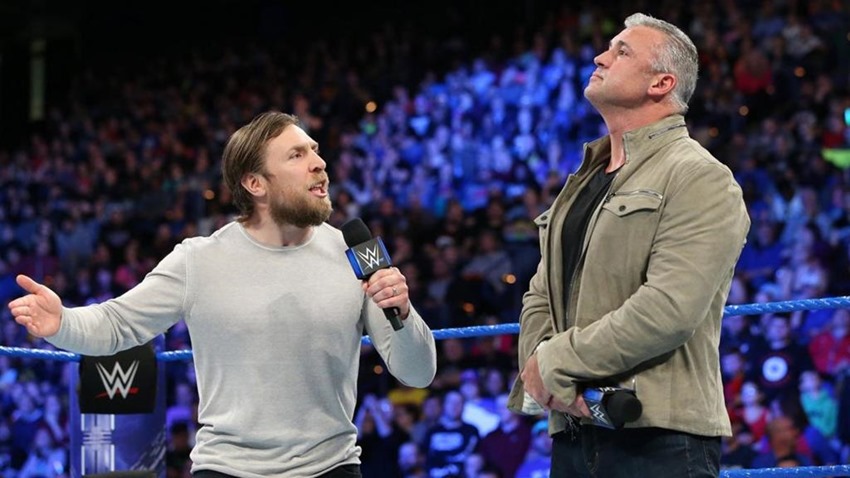 Crossing the boss, usually results in an instant firing. Which might have been preferable, as Smackdown LIVE commissioner Shane McMahon decided to make some changes to the main event planned for that night to teach Kevin Owens a lesson. It was bad enough that the prizefighter would be facing Randy Orton, but having bestest buddy Sami Zayn banned from ringside? Things couldn't possibly get any worse for Owens.
They could.
Shane McMahon decided to toss KO into a No Disqualification match against Orton, as the Viper still had an axe to grind considering the controversial loss to RAW at Survivor Series that the pair of miscreants had had a hand in.
The New Day def. Shelton Benjamin and Chad Gable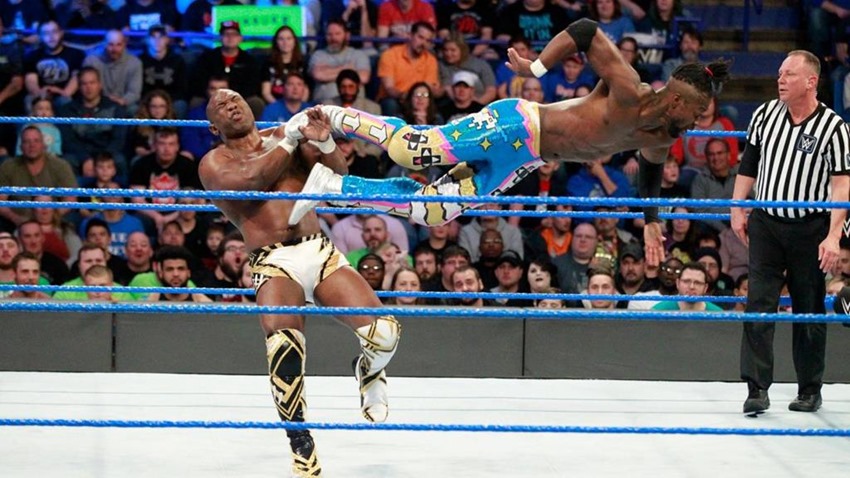 With a conflict erupting over the weekend on social media, The New Day clashed with Chad Gable and Shelton Benjamin and came out on top. Ending a successful winning streak of the pair, Xavier Woods and Kofi Kingston locked in the UpUpDownDown on Shelton Benjamin to score a Contra-versial win, while Smackdown LIVE tag team champs The Usos watched on from the commentary table.
The Bludgeon Brothers def. The Hype Bros and Mojo went berserk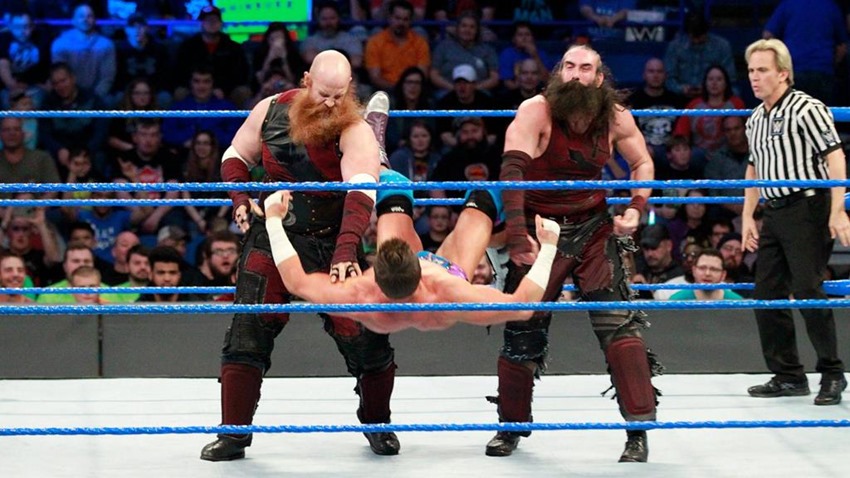 After last week's brutal bludgeoning at the hands of Luke Harper and Rowan, the Hype Bros were hungry for a rematch. A second chance in the ring didn't exactly amount to much however, as Harper and Rowan repeated their victory and quickly brutalised the challengers. Approached for an interview after the match, Zack Ryder claimed that the only way forward was up from rock bottom, a sentiment that Mojo Rawley clearly didn't share when he decided to pounce on his bro and leave battered in the ring.
AJ Styles def. The Singh Brothers in a 2-on-1 Handicap Match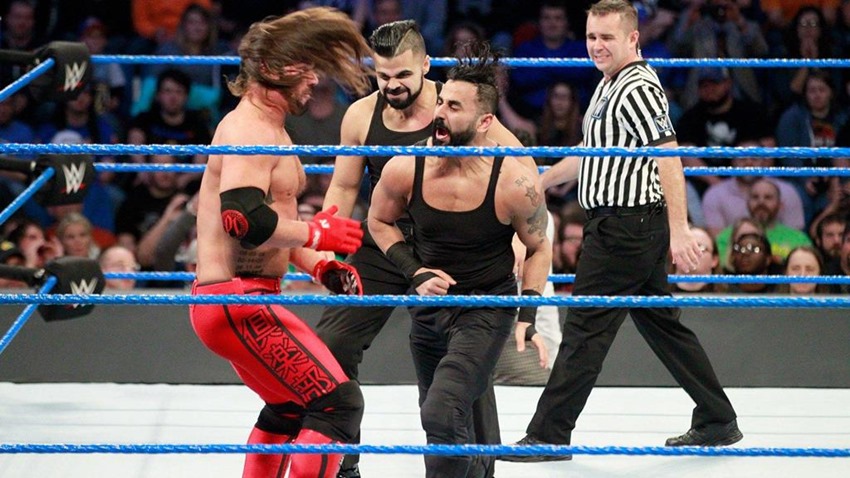 A Night of Champions is on the way, as former WWE Champion Jinder Mahal prepares to face off against the man who beat him. Looking to soften up AJ Styles before that main event, Mahal sent his lackeys the Singh Brothers to face the champ in a handicap match. With a pre-match beatdown designed to wear Styles down before the bell was even rung, the odds certainly were grim.
For the Singh Brothers that is. Styles bounced back against Sunil and Samir. dropping both brothers a second rope Styles Clash. Having failed him in the ring, Mahal was none too pleased as he expressed his displeasure with a pair of brutal Khallas attacks to the minions.
The Riott Squad def. Charlotte Flair, Natalya and Naomi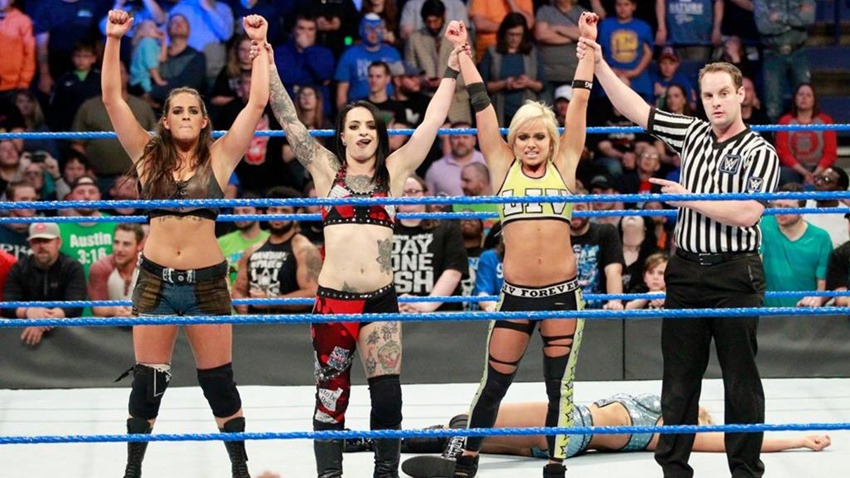 RAW's not the WWE brand that happens to have some new blood in the women's division, as Smackdown LIVE saw an invasion last week by Ruby Riott, Liv Morgan and Sarah Logan. Now known as the Riott Squad, the team took on the reigning champ Charlotte Flair, as well as Natalya and Noami in tag team action.
The Riott Squad were a force to be reckoned with however, as their teamwork was leagues ahead of the bickering between Charlotte and Natalya, leading to the Queen of Harts to walk out on the team. At a disadvantage, Naomi was taken out at ringside by Morgan and Logan using the ring steps, leaving Charlotte in a three-on-one scenario.
Despite a courageous rally against the Riott Squad, Charlotte Flair quickly fell before them as Ruby knocked the queen out with a face-shattering kick.
Kevin Owens def. Randy Orton in a No Disqualification Match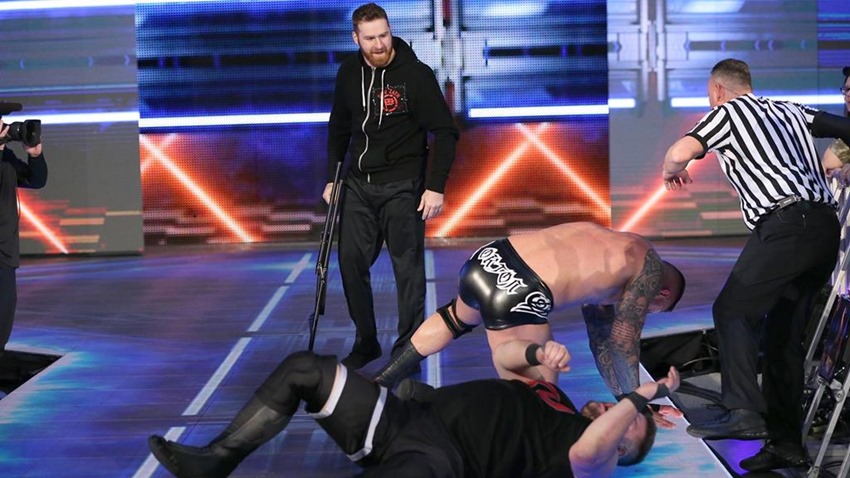 No backup, an angry Viper and no rules between them? Kevin Owens was not having a good night, as Randy Orton used everything that he could get his hands on to brutalise KO. From suplexes to Kendo sticks, Orton held nothing back as he waged war on Owens. Deciding to inject himself into the match with a loophole, Sami Zayn danced around his ringside ban, and popped up on the stage when Orton moved the fight to that area, attacking the Apex Predator with a steel chair and wearing down his left leg.
With a weakness to exploit, Owens managed to rally back and lock a combo of a superkick and a Forg Splash on Orton, earning a win and a stay of execution.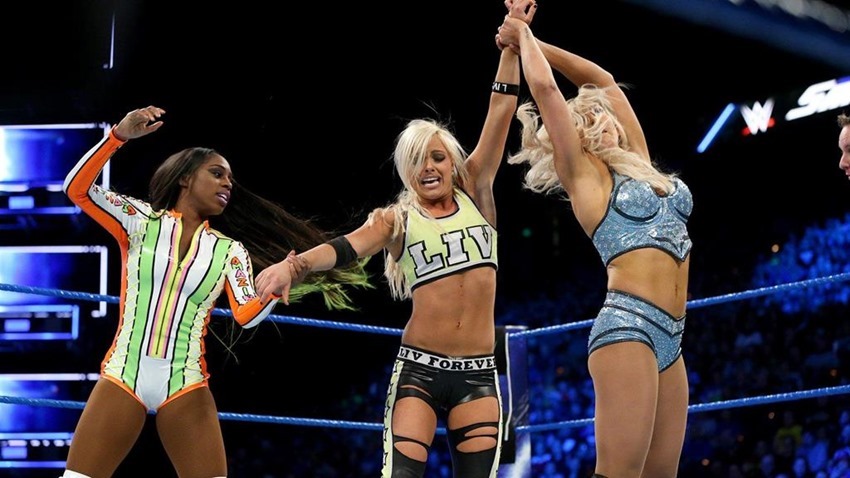 Last Updated: November 29, 2017