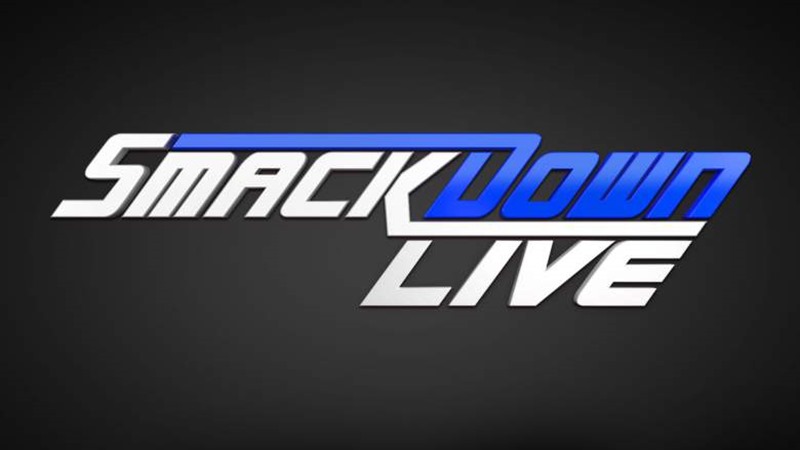 Smackdown this week took place at the Bridgestone Arena in Nashville,Tennessee. Here's all the action that went down.
Opening segment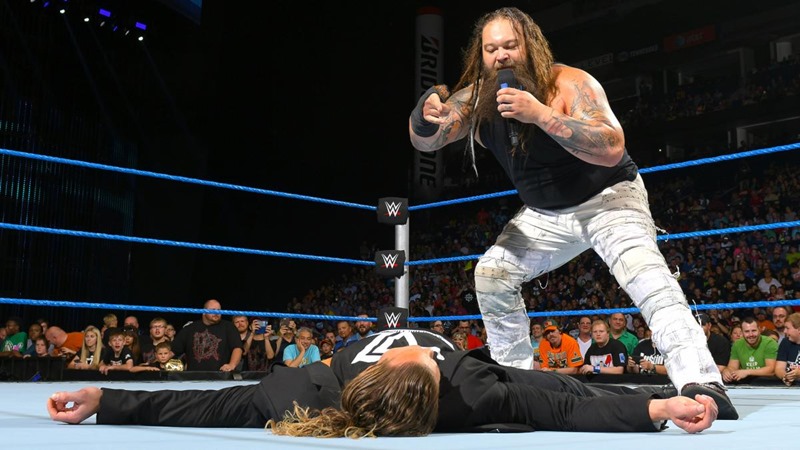 Shane McMahon, Daniel Bryan and Randy Orton are busy reviewing footage of Orton's attack on Brock Lesnar on Monday Night RAW, with Shane explaining that there will be consequences. The Miz and Maryse then approached Shane and Daniel to do some complaining, with Shane telling the Miz that a new #1 contender for his Intercontinental championship will be announced on Smackdown later on in the night.
In the Smackdown ring, Dean Ambrose cuts a promo on Dolph Ziggler, but was interrupted by the Zig-zagger himself. Both superstars detail how they fought their way to the top of the company,although Ziggler may have had a harder time doing so thanks to him being a male cheerleader in the Spirit Squad when he first started out. Both men trash talked some more as Ambrose eventually walked away.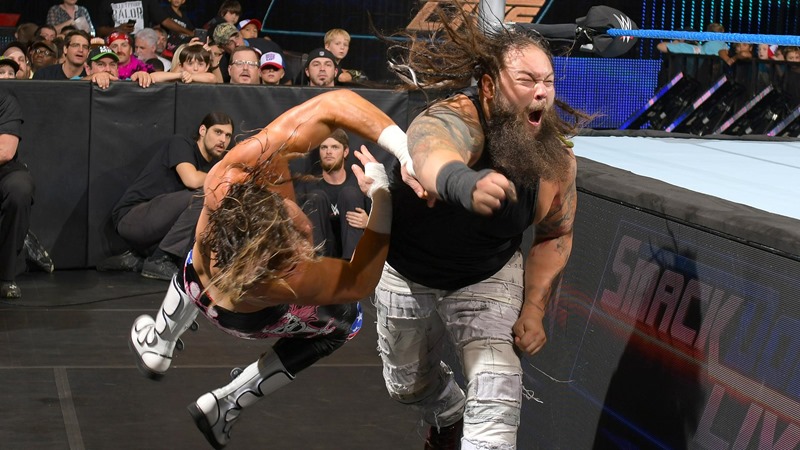 AND THEN! The lights went out, long enough for Bray Wyatt to appear in the ring and lock a Sister Abigail onto Ziggler. Wyatt told Ziggler that if he truly wanted to prove that he deserved to be the #1 contender, he'd gamble his spot in the WWE Championship match at Summerslam in a battle with him later on Smackdown.
Apollo Crews defeated Baron Corbin and Kalisto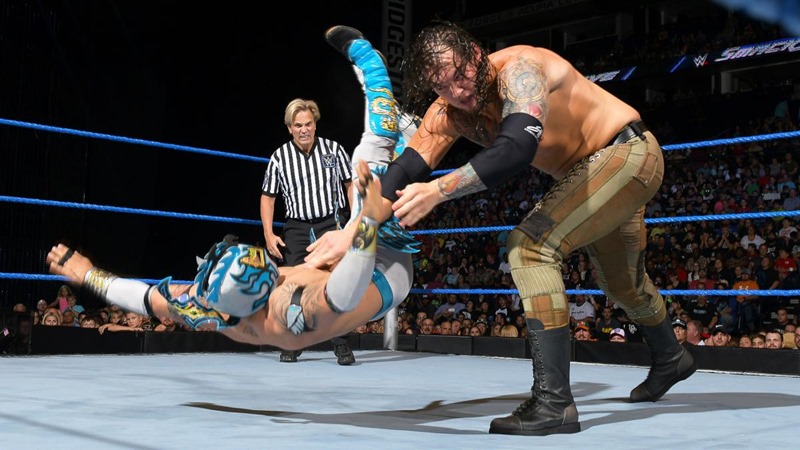 Back and forth action between all three men, but it was Apollo Crews who won the first match of Smackdown when he rolled Kalisto up for the pin. The Miz who then appear to deliver a Skull Crushing finale to Crews and in turn would receive the End of Days from Baron Corbin.
Becky Lynch vs. Eva Marie ended in a No Contest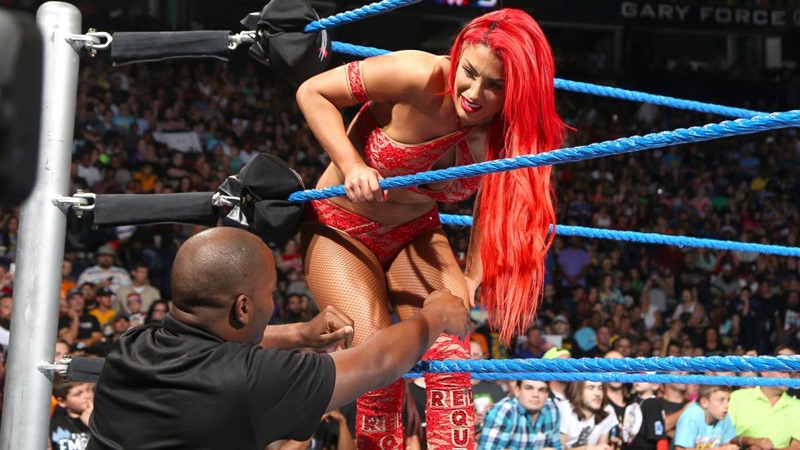 Whatever excuse Eva Marie used to avoid Becky Lynch, it certainly worked as she was escorted backstage after complaining to the referee before the bell was even rung.
American Alpha defeated The Vaudevillains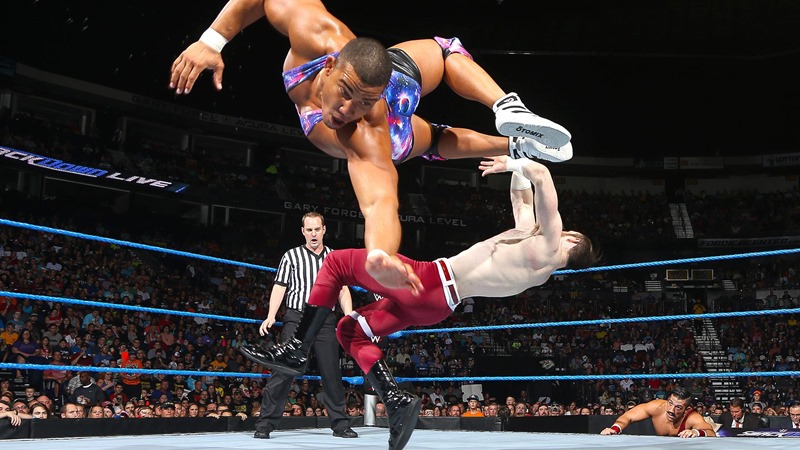 Thanks to a series of suplexes from Jason Jordan that led to a hot tag to Gable, American Alpha earned a win on Smackdown with a mat-shattering double-suplex finish.
AJ Styles is in the ring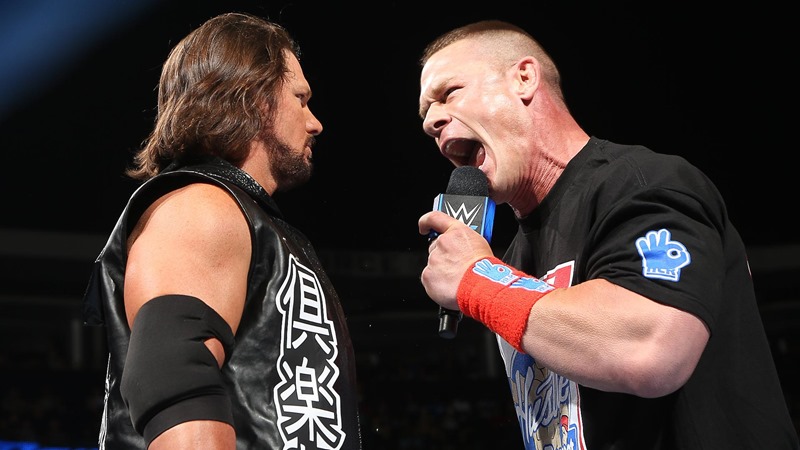 And he had something to say to John Cena. Cena hit the Smackdown ring pretty much right away, with Styles going on about how he doesn't want Cena in the same ring as him and blah blah blah. Long story short: Cena said he'd give the fans something to believe in at Summerslam when the two agreed to face each other at that pay-per-view.
Randy Orton vs. Fandango ended in a No Contest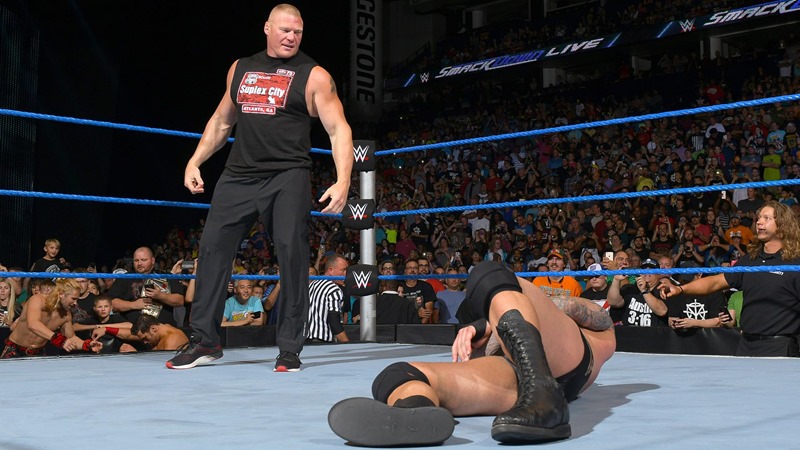 With extra security around the Smackdown ring, Orton took on Fandango with some opening domination. A ringside distraction from Tyler Breeze caught Orton off-guard, allowing Fandango to land a dropkick. Orton recovered to hit his signature spinning powerslam and a middle rope DDT before calling for the RKO.
And that's when Brock Lesnar appeared in the crowd. Orton hit his RKO, Lesnar hit the ring and landed his F-5 on his nemesis as security rushed the ring and Shane McMahon appeared to kick Lesnar out of the arena.
Heath Slater still wants a WWE job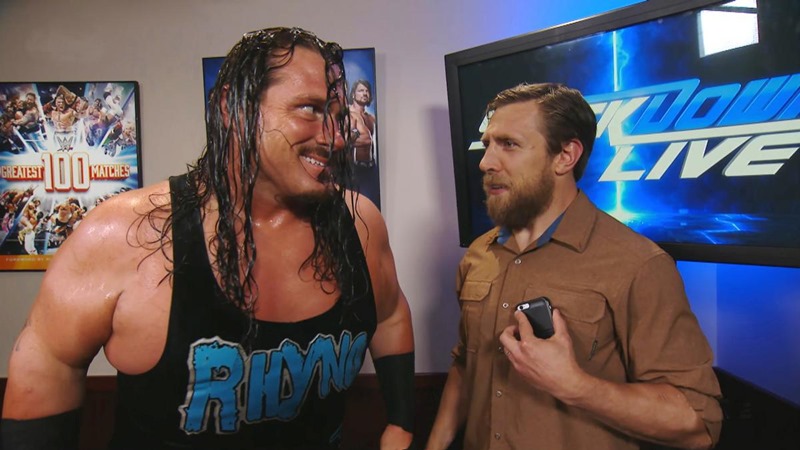 And General Manager Daniel Bryan says he'll get a spot on Smackdown, if he can beat his opponent next week in the ring. Said opponent being Rhyno, who immediately gored Slater and left him a crumpled wreck.
Dolph Ziggler defeated Bray Wyatt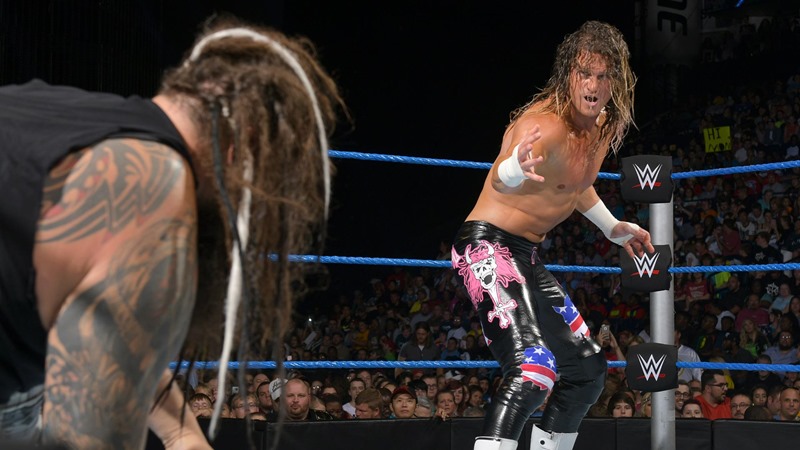 With Dean Ambrose joining the Smackdown commentary team, Ziggler kicked off his match with a Fameasser to Bray the second the bell was rung. Bray kicked out, coming back with a clothesline and a beatdown around the ring. The match went on, with the Wyatt leader landing a top-rope superplex on Ziggler, but the show-off bounced back with a corner splash, a neckbreaker and an elbow drop to get a two-count.
Bray replied with a vertical suplex and a Senton splash as the match began to take its toll on both men, as a Zig Zag from Ziggler only got him a two-count. Clearly ready to do anything necessary to win, Ziggler ripped the padding off of a turnbuckle and slammed Bray into the exposed section and followed that up with a superkick to finally get the win and retain his #1 contender spot.
Eric Rowan then appeared to attack Ziggler from the rear, with Ambrose running in to save him but getting caught by the two Wyatt members. Bray Wyatt hit Sister Abigail on Ziggler, ending Smackdown for the night.
Last Updated: August 3, 2016