WWE Smackdown this week took place from the Toyota Center in Houston, Texas. Here's all the action that went down.
AJ Styles announced that he would not compete that night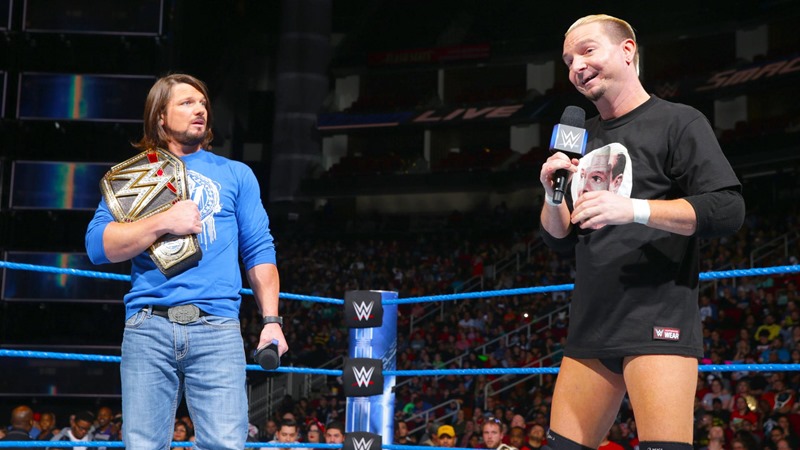 The champ that runs the camp kicked off Smackdown with a message most convenient: Due to an injury sustained at WWE TLC, he'd be unable to live up to his end of the bargain to face fresh backstabber James Ellsworth in singles action that night. Ellsworth then popped up, claiming that Styles was being protected by general manager Daniel Bryanin case the current champ suffered a fourth running loss to the No-Chin Wonder.
Ellsworth's monologue was mercifully cut short however, as a very pissed off Dean Ambrose made his way to the ring, dropping his former pal with Dirty Deeds, done not so cheap.
SmackDown Tag Team Champions Bray Wyatt and Randy Orton defeated Heath Slater and Rhyno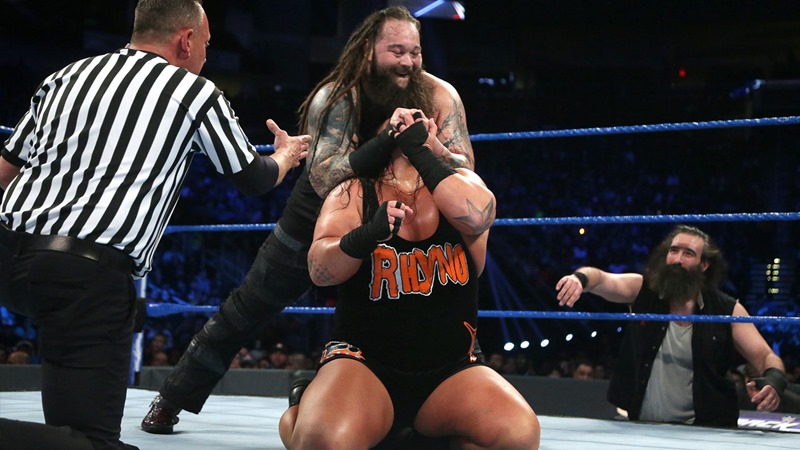 All dreams eventually end with a swift wake-up call back to reality, an apt description for former Smackdown tag team champions Rhyno and Heath Slater. Due an obligated rematch, the former champs took the fight back to Bray Wyatt and Randy Orton. But in a series of events that ended in an eerily familiar manner to their WWE TLC loss, the pair found themselves down and out thanks to a combined Sister Abigail and RKO outta nowhere from the new and reigning champs of the team blue tag team division.
The Hype Bros defeated The Ascension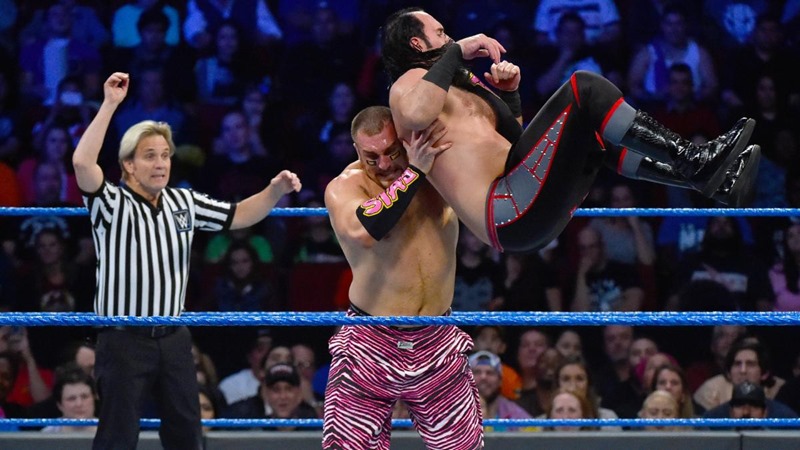 Rhyno and Heath Slater may be out of the tag team championship game right now, but there's a whole division standing in line who'll only be too happy to take a shot at Bray Wyatt and Randy Orton. And the best way to do just that? By making a statement. That's just what the Hype Bros and the Ascension looked to do on Smackdown last night in a gruelling match, but a Hype Ryder from the coolest bros around on Viktor saw the tightest of teams declared winners.
"Miz TV" with special guest Dean Ambrose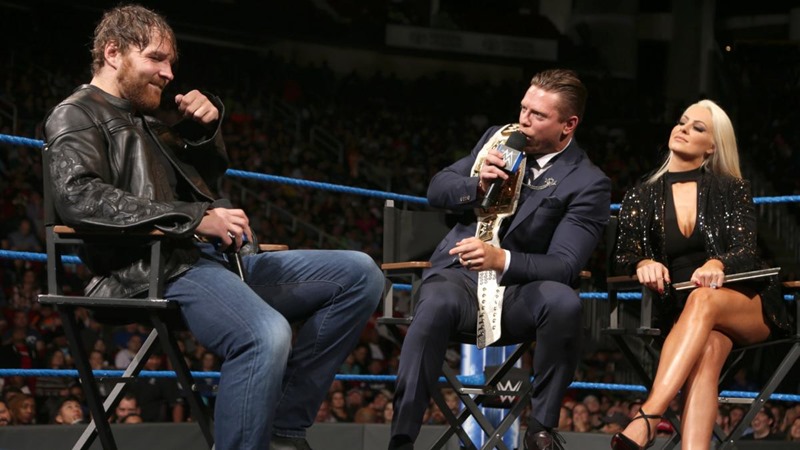 Maybe lunatics don't belong on TV. Because that's a lesson that The Miz learnt the hard way, after a still very disgruntled Dean Ambrose made his way onto that segment and sat through some of The Miz's trademark snark. Having had enough, the straw that broke this psychotic camel's back was a "Miz participation award" that sent Ambrose over the edge, resulting in Smackdown general manager Daniel Bryan greenlighting a main event for the Intercontinental title later in the night.
Baron Corbin defeated Kalisto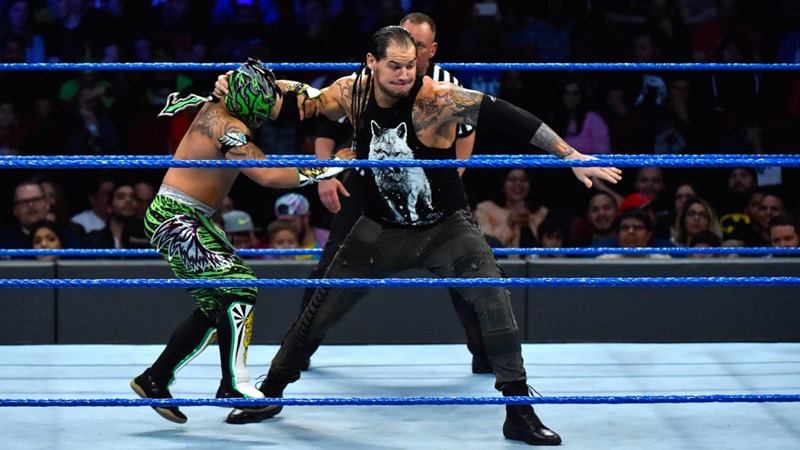 The lone wolf has been dominating in his feud against the Lucha Dragon as of late, and that streak wasn't about to be broken last night on Smackdown. While Kalisto viciously fought back against the giant, it just wasn't enough to keep Korbin down long enough for a three count. Speed and agility can only get you so far, but the brute strength of Korbin and An End Of Days finisher quickly saw Kalisto buried yet again.
Chad Gable defeated Tyler Breeze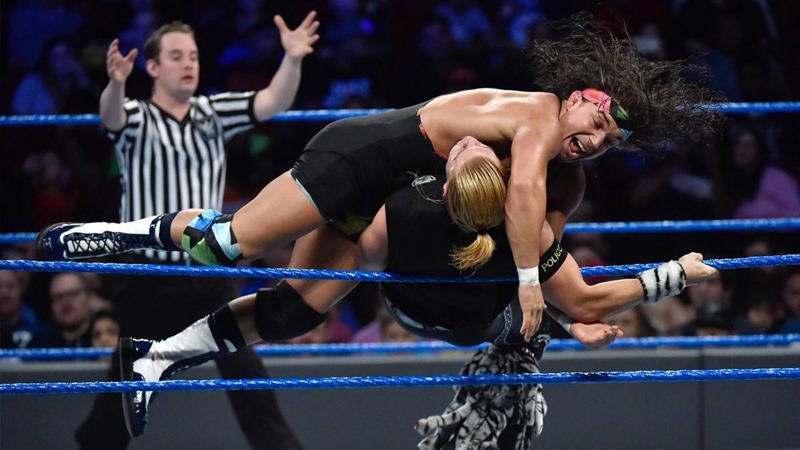 You don't ever insult another man's hair. That's a faux pas that Chad Gable made following a backstage altercation with Tyler Breeze, resulting in the two engaging in some singles action. Breeze was a furious menace in the ring, viciously assaulting Gable and coming dangerously close to victory. But thanks to Jason Jordan keeping Fandango out of the equation at ringside, Gable managed to power on through and defeat Breeze with a ring-shaking German Suplex.
Becky Lynch interrupted Alexa's SmackDown Women's Title celebration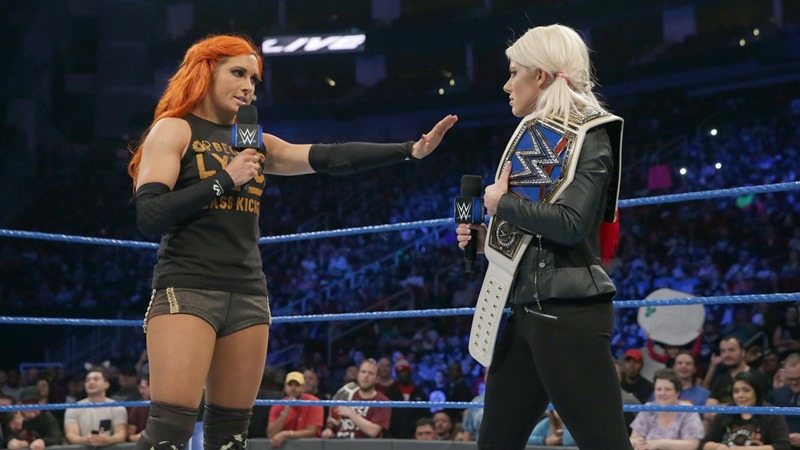 There's a new champ in the Smackdown women's locker room, and her name is Alexa Bliss. Thanks to a hardcore match at WWE TLC, the Irish lass kicker was dethroned and Bliss was crowned the new champ of her division. But on a night that was supposed to be a celebration of Bliss' rise to power, Lynch had other plans in mind.
Interrupting the festivities, Lynch and Bliss spent the segment hurling insults at one another, until Bliss had enough and exited the ring as she denied Lynch a rematch on the spot.
Intercontinental Champion The Miz defeated Dean Ambrose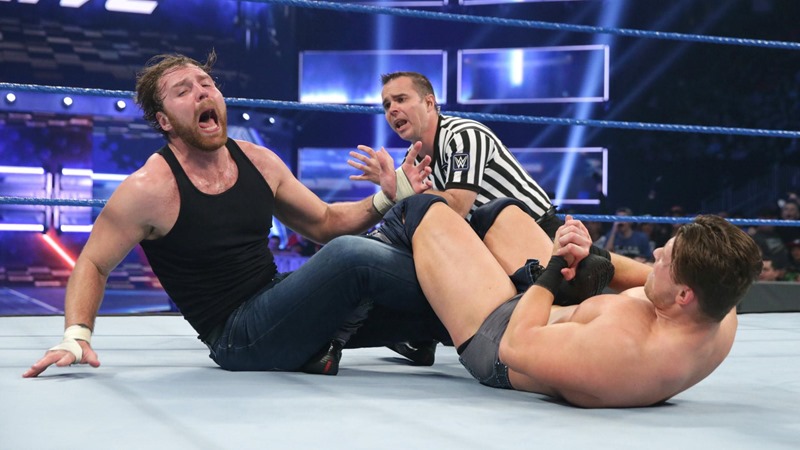 Dean Ambrose was in a foul mood, and The Miz was about to find out just why you don't mess with the Lunatic Fringe. But while a disgruntled Ambrose may have brought plenty of pain to the Miz, the A-lister responded in kind with an assault of his own. The two battled on, but it was Ambrose who emerged with an edge and was on the verge of defeating the Miz and becoming the newest Intercontinental champion.
That is, until James Ellsworth rushed the ring again and intefered, seemingly to inform the ref that The Miz's lady Maryse was up to no good. It didn't help however, as the distraction left The Miz with a perfect opportunity to land the Skull-Crashing Finale to a turbulent episode of Smackdown.
Last Updated: December 7, 2016