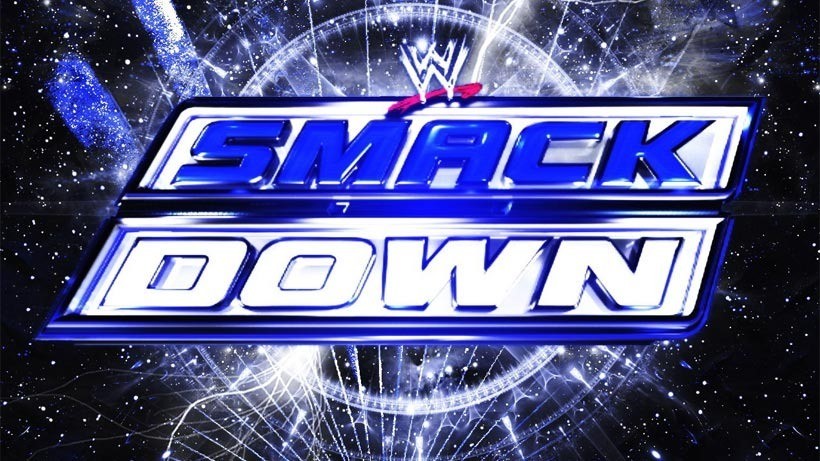 PREPARE FOR A SMACKDOWN! This week's episode of Smackdown was taped at the Intrust Bank Arena in Wichita. Here's all the action that went down.
First up, matches for WWE Superstars were taped. Here are the results:
Goldust and R-Truth defeated The Dudley Boyz, Dolph Ziggler was present at ringside as he sat on commentary for the match.
Sheamus defeated Zack Ryder.
Titus O'Neil defeated Viktor.
Rusev defeated Sin Cara.
And now for Smackdown!
Opening segment
AJ Styles, Luke Gallows and Karl Anderson hit the ring and begin cutting a promo on winning Money In The Bank and how Cena sucks. Well, at least until they're interrupted by Enzo Amore and Big Cass who have a few words for the trio in the Smackdown ring. Gallows decides to poke fun at how Enzo's former job used to be managing a Hooters restaurant, and thus we have our first match for the night.
Luke Gallows and Karl Anderson vs. Enzo and Cass ends in a no contest
While these two teams clashed, The New Day were present at ringside as they joined the Smackdown commentary. The match was ruled a No Contest when The Vaudevillains and The New Day got involved, leading to a massive brawl between all four groups.
Backstage with Rusev
The big brute goes full heel, claiming that he is far greater than Muhammad Ali ever was. Titus O'Neil interrupts, and challenges Rusev to a Money In The Bank match.
Kevin Owens and Alberto Del Rio defeated Cesaro and Sami Zayn
While Del Rio and Cesaro were fighting in the ring, Owens and Zayn were brawling in the smackdown backstage area for most of the match. The two would eventually reappear, with Owens blindsiding Del Rio and stealing a pin on Cesaro.
Becky Lynch defeated Dana Brooke
A quick match and a win for Becky, who made Dana Brooke tap out by apllying the Dis-Arm-Her.
Baron Corbin defeated Kalisto
Corbin picked up a quick win on Smackdown when he hit his End of Days finisher on Kalisto. Dolph Ziggler was again present on commentary during this match.
Backstage
Sheamus decides that tonight is a good night to tease Titus O'Neil, and gets hurled into some production equipment as a result.
Chris Jericho defeated Dean Ambrose
In the Smackdown main event, Jericho beat Ambrose with a Codebreaker finisher. Ambrose was't down for long however, as he recovered enough to annihilate Jericho with a ladder and end the Smackdown tapings for the night.
Last Updated: June 8, 2016