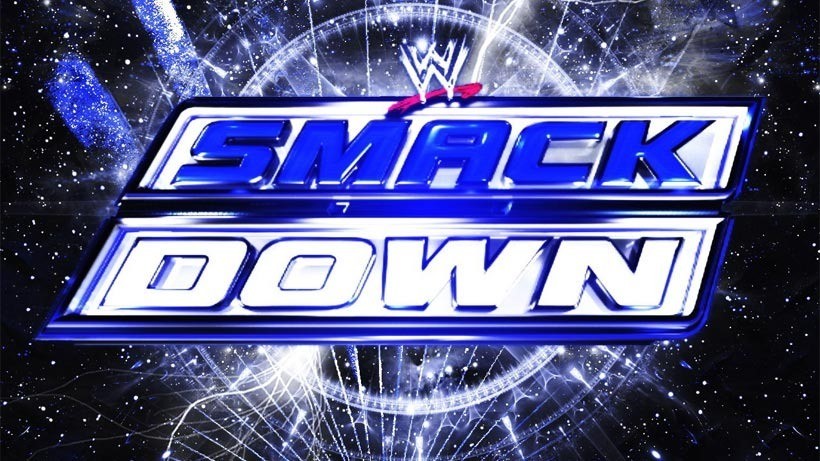 Taking place inside the US Bank Arena in the Ohio city of Cincinatti, this weeks taping of Smackdown featured Kevin Owens, AJ Styles, Dolph Ziggler and more. As usual, spoilers below. Here's a picture of Ron Simmons describing stuff, to protect you from any Friday night blues before we get down to the main event.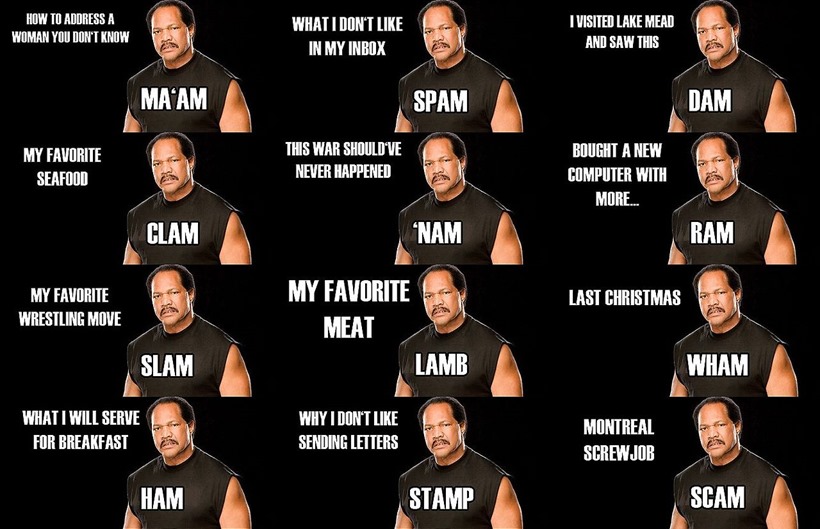 Opening segment
Roman Reigns hits the ring, grabs the mic and waxes lyrical about what he's going to do to Triple H at Wrestlemania, while the audience in attendance boos him with the same level of hate usually reserved for performers who botch the American anthem before a big sports game starts. Although one person in attendance is still possibly shouting Boo-urns.
Backstage at Smackdown
AJ Styles and Kevin Owens do some trash-talking of their own, setting up the Smackdown main event for the night.
Dolph Ziggler defeats The Miz
After some back and forth action, Ziggler picks up the win after landing a superkick on The Miz.
Backstage at Smackdown
Michael Cole interviews Kalisto, who says that he has accepted Ryback's challenge for a United States Championship match at Wrestlemania 32.
Bubba Ray Dudley defeats Goldust
Bubba Ray dominated Goldust in a squash match for the night, eventually picking up a win after a few minutes in the ring. Afterwards, Bubba Ray and D-Von look set to deliver a post-match beatdown on the bizarre on, but R-Truth and The Usos appeared in the nick of time. Convenient.
Charlotte is in the ring
Ric Flair's Diva champion protege invites Becky Lynch and Sasha Banks into the ring for some trash talk. This ends in a civil manner, where all participants leave without causing a scene. This is also a massive lie, as Charlotte actually ended up being double-teamed by Becky and Sasha.
Kofi Kingston defeats King Barrett
Prior to this match, the New Day were in the Smackdown ring, ready to cut a promo on the League of Nations, challenging them to a three on four tag team match at Wrestlemania 32. Both the New Day and the League of Nations tried to intefere in the match, leading to a big brouhaha outside the ring. Distraction in place, Kingston rolled Barrett up for a pin and the win.
The Social Outcasts are next in the ring
The team of Social Outcasts are cutting their promo about the Andre the Giant Memorial Battle Royale that has been planned for Wrestlemania 32, which Dean Ambrose decides to interrupt. With a Singapore cane. It's amazing what they leave laying around backstage these days. After whacking his way through the socially inept team, Ambrose announces that he'll be seeing Brock Lesnar next week at Wrestlemania.
Kevin Owens defeats AJ Styles
A gret match between two excellent performers, as the two went from in-ring to top rope and back again with a variety of finishers and counters. Chris Jericho would appear and distract Styles however, giving Owens the time to hit a Popup Powerbomb ad steal a win. With the bell rung, Jericho and Owens would celebrate with a beatdown on Styles, but Dean Ambrose saves the day when he hits Owens with Dirty Deeds, ending the Smackdown show for the night.
Last Updated: March 16, 2016