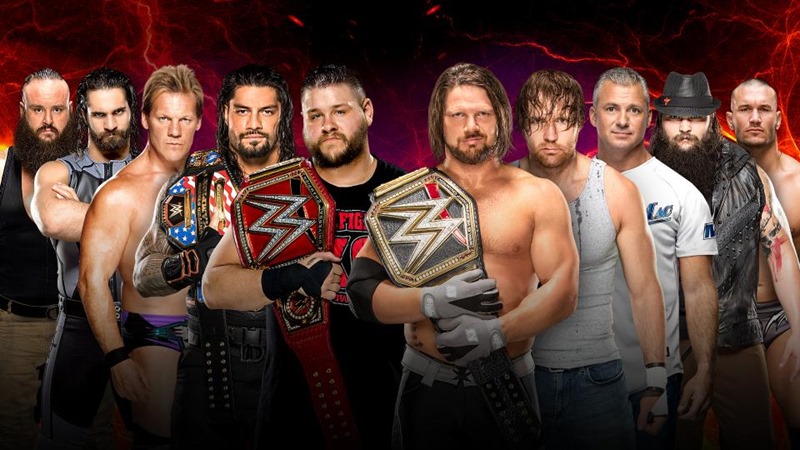 When it comes to events, the WWE is anchored by four in particular. The Royal Rumble kickstarts the road to Wrestlemania, while Summerslam begins a journey towards the end of the year. But no other PPV spells the end of the year that was, the way that Survivor Series does. The last BIG event for the year (Yeah c'mon, nice try TLC), Survivor Series lives up to its idea of survival at all costs.
This year sees not one but three such traditional matches as the brands go to war. It's RAW vs Smackdown on all fronts this year, with a main event starring none other than Goldberg in a rematch against the Beast himself, Brock Lesnar. Here's the full match card: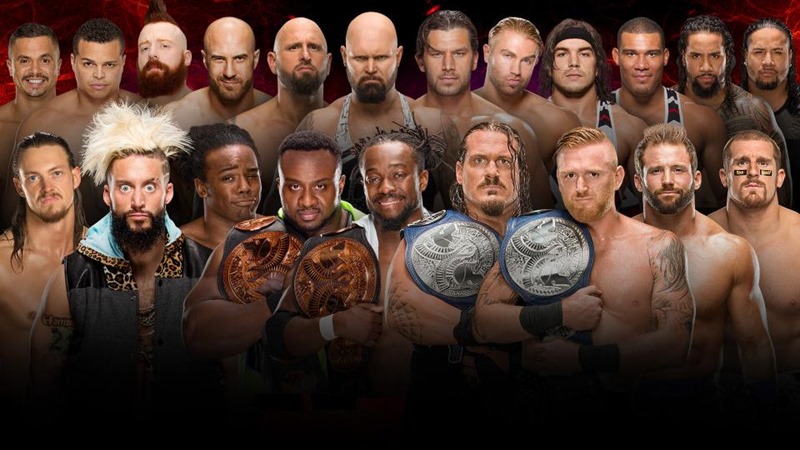 Brock Lesnar vs. Goldberg
Team Raw (Kevin Owens,Roman Reigns, Seth Rollins, Braun Strowman and Chris Jericho) vs. Team SmackDown LIVE (AJ Styles, Shane McMahon,Randy Orton, Bray Wyatt and Dean Ambrose) in a 5-on-5 Traditional Survivor Series Men's Elimination Match
Team Raw (Charlotte Flair,Sasha Banks, Bayley, Nia Jax and Alicia Fox) vs. Team SmackDown LIVE (Nikki Bella, Becky Lynch, Alexa Bliss, Naomi and Carmella) in a 5-on-5 Traditional Survivor Series Women's Elimination Match
Team Raw vs. Team SmackDown LIVE in a 10-on-10 Traditional Survivor Series Tag Team Elimination Match
Intercontinental Champion The Miz vs. Sami Zayn
WWE Cruiserweight Champion The Brian Kendrick vs. Kalisto (If Kalisto wins, SmackDown LIVE gets the entire Cruiserweight division)
I've got a lot of fond memories for these Survivor Series matches. Team Flair going up against Team Piper in 1991 was a battle of the finest heels in the industry, while the rivalry between RAW and Smackdown hit a high note with the 2005 Survivor Series match. Remember how Shawn Michaels was on the verge of saving the day after back to back eliminations of both JBL and Rey Mysterio, before Randy Orton ended his in-ring streak?
My favourite match from the pay per view however, is easily Team WWF (not the panda) ending the Invasion angle against The Alliance. It was a perfect end to a botched storyline, that saw the very best stars of the Attitude era give it their all. But Kurt Angle revealing to be a double-agent at the end who betrayed the Alliance and helped Vince McMahon's team conquer the upstarts?
Magical stuff. Pure magic.
Last Updated: November 18, 2016