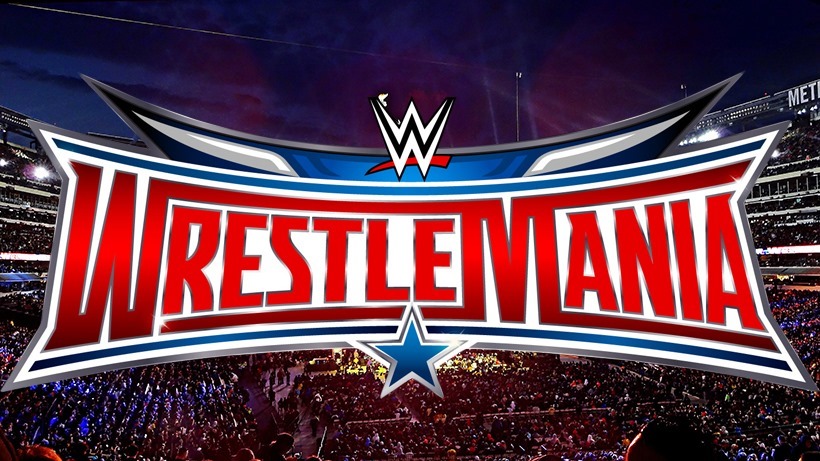 The road to Wrestlemania, has finally come to a stop. What began with the Royal Rumble this year and went through the Fastlane, has set up one of the most exciting match cards in history. Also, Roman Reigns and Triple H will be there, so good for them. Getting ready to watch Wrestlemania 32 this Sunday? Well here's the slobber-knocker that you can expect to see.
Kalisto vs. Ryback – WWE United States Championship match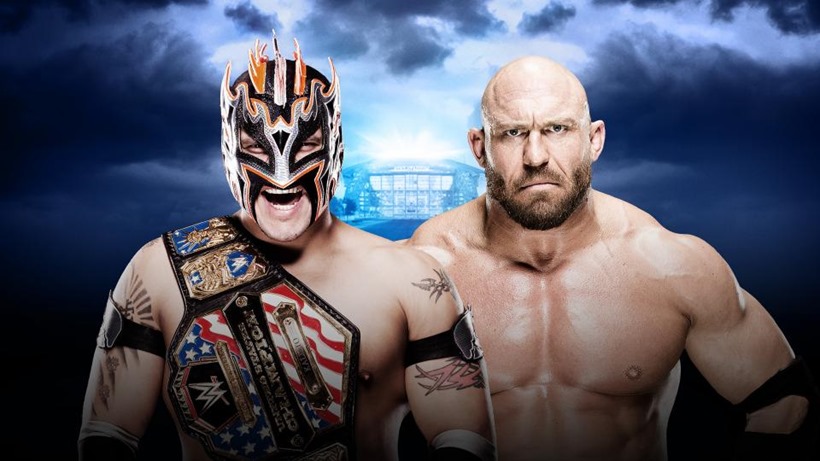 FEED ME MORE! Ryback is once again hungry, but this time, he has a craving for United States Championship gold. He's going to have to chew his way through Kalisto first however, as the King of Flight stands between Ryback and his prize. Can speed and agility beat the unstoppable force of being really, really ridiculously big? The answer to that, is a very definite maybe.
The Total Divas (Brie Bella, Paige, Natalya, Alicia Fox and Eva Marie) vs. B.A.D. & Blonde (Lana, Summer Rae, Naomi, Emma and Tamina) – 10-Diva tag team match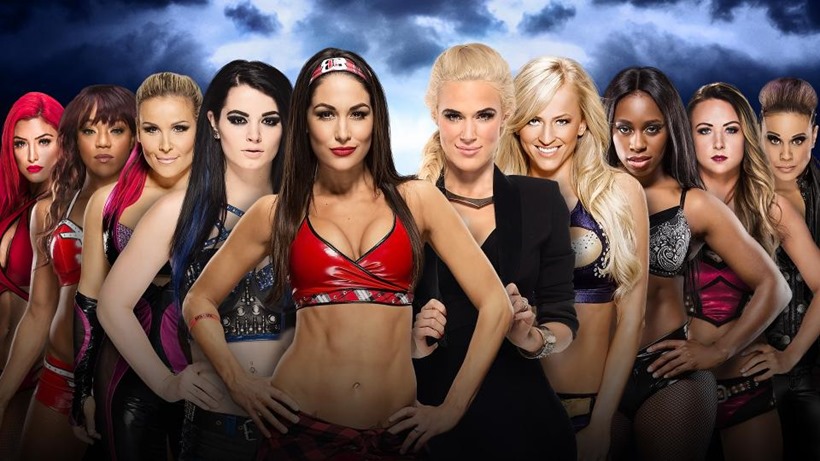 It's time to go to war. Over the last couple of weeks, the Total Divas and the B.A.D & Blonde sides have been waging a  battle of attrition, but the last stand is set for Wrestlemania 32, as Lana finally makes her in-ring debut against the likes of Brie Bella, Paige, Natalya, Alicia Fox and Eva Marie. Fortunately, she'll have plenty of assistance on her own side when Summer Rae, Naomi, Emma and Tamina lock horns with their rival Divas.
The Usos (Jimmy Uso and Jey Uso) vs. The Dudley Boyz (Bubba Ray Dudley and D-Von Dudley) – Tag team match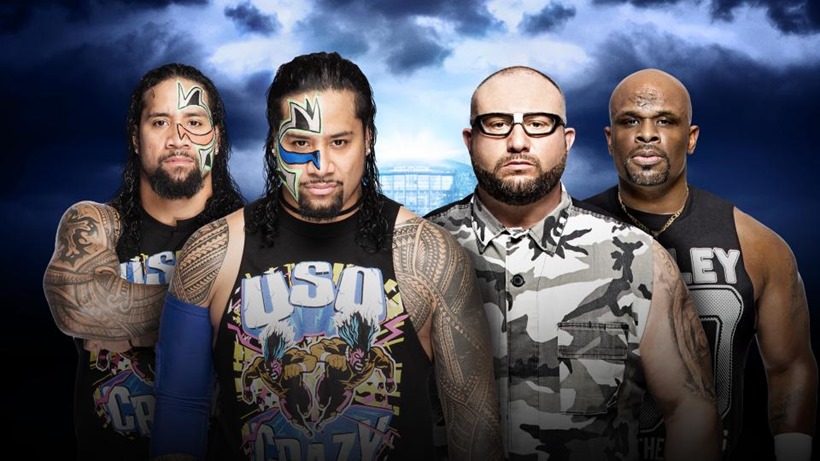 The Dudley Boyz. Multiple tag-team champions, pioneers in the art of table-smashing opposing teams, enemies and octogenarian superstars. But the Usos aren't exactly green udner the gills, as this team of Jimmy and Jey have plenty of wins under the belts as well. The Dudley Boyz have made this feud deeply personal however, regularly mocking the Anoa'i family and jumping anyone who stood with the Usos.
The ECW originals won;t be satisfied until their opponents are completely demolished, but then again, the Usos are getting ready to show the Dudley Boyz just why they picked up a Slammy Award this year as they look for some payback at Wrestlemania 32.
Triple H vs. Roman Reigns – WWE World Heavyweight Championship match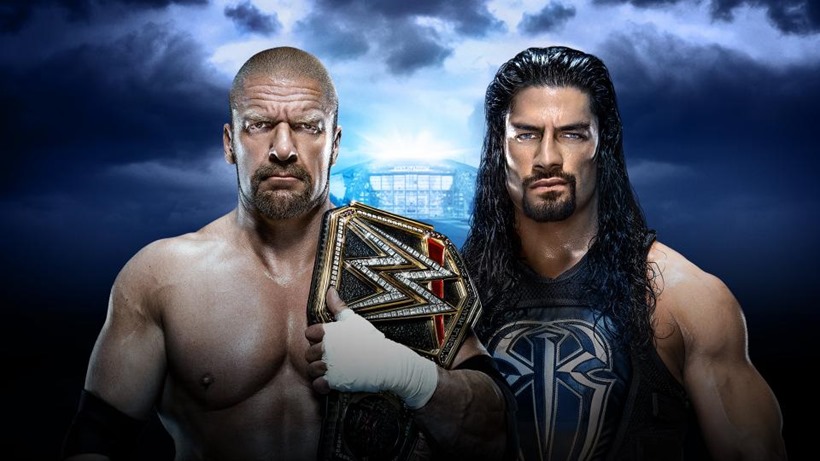 Two years of storylines, stables and championship opportunities finally come to a head this Sunday, as the future of the WWE collides with the main man himself, Triple H. Ever since victory was snatched away from him at this year's Royal Rumble, Reigns has been on a warpath, going through friends and foes alike to get his hands on the championship gold around Triple H's waist.
Both performers have put each other through hell, shattering noses, faces and bones as their feud grew increasingly personal. This Sunday, it all comes to a head as Reigns looks to finally be crowned champion. If the fans even care that is, because lets face it, there are far better matches on the Wrestlemania card than having this feud force-fed down our throats yet again.
Dean Ambrose vs. Brock Lesnar  – No Holds Barred Street Fight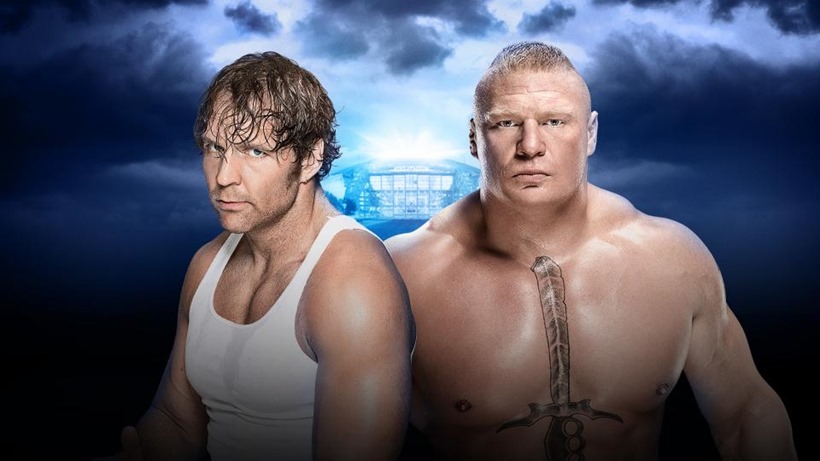 The Beast Incarnate has introduced scores of superstars and legends to the gates of Suplex City. But this Sunday, he's taking on a superstar who doesn't fear the mat, or even the rules. It's the lunatic fringe, Dean Ambrose, flexing a complete lack of slef-preservation as he takes Brick Lesnar to the streets in a no holds barred brawl where anything can and most likely will go.
Shane McMahon vs. The Undertaker – Hell in a Cell match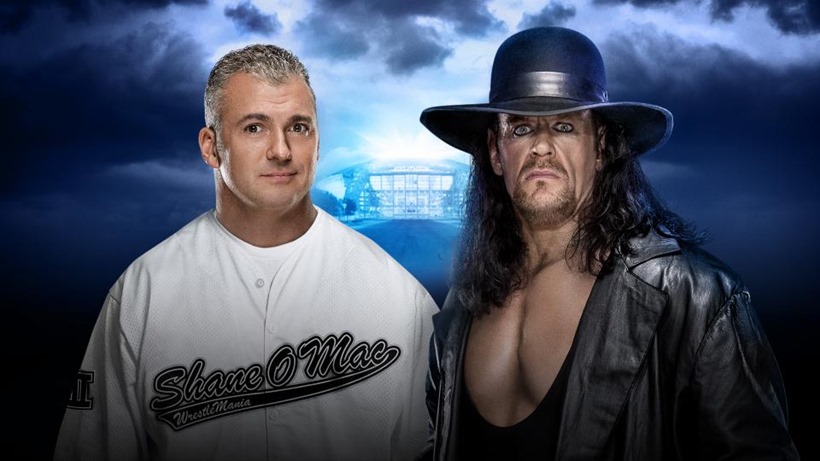 It's legacy vs Phenom, as Shane O'Mac is wagering his very inheritance up against the Wrestlemania deadman himself. But this ain't ordinary Wrestlemania match. This is Hell! IN A CELL! And with the highest of stakes added to it. If Shane McMahon wins, he'll have control of Monday Night RAW. But if the Undertaker wins, the younger McMahon has to hand over a lock box of family secrets to his father, and will also be written completely out of his father's will.
The Undertaker also has another reason to make sure he wins on Sunday night, because failure to do so, will mean that the old school superstar will never be allowed to compete in a Wrestlemania ring again. DRAMA INTENSIFIES!
Charlotte vs. Becky Lynch vs. Sasha Banks – Triple Threat WWE Divas Championship match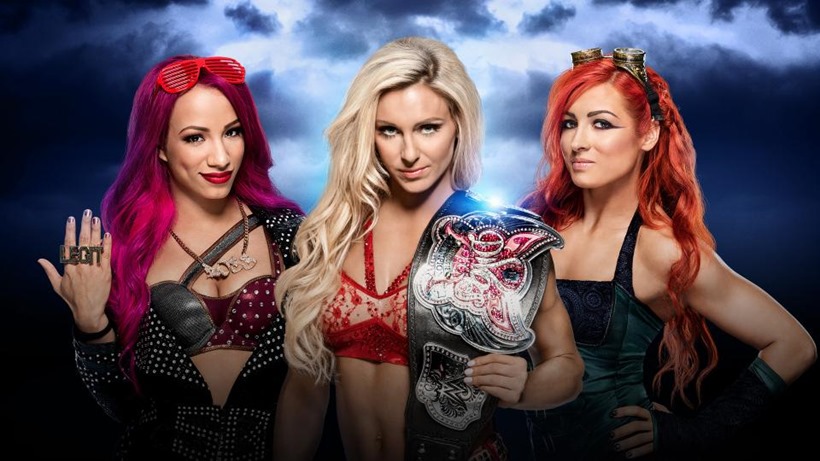 What began with a Divas revolution last July ended with Charlottte emerging as the champion of her division while kicking fellow performers Sasha Banks and Becky Lynch to the curb. It's been months in the making, and now The Boss and The Irish Lass Kicker want a piece of Charlotte as they head into a triple-threat match for the Divas Championship at Wrestlemania.
Of course, anything can happen, and with Ric Flair most definitely being present at ringside for this match, Banks and Lynch are going to need to keep their eyes on not just each other, but two of the dirtiest players in the game as well.
Kevin Owens vs. Sami Zayn vs. Dolph Ziggler vs. Zack Ryder vs. Sin Cara vs. The Miz vs. Stardust – WWE Intercontinental Championship match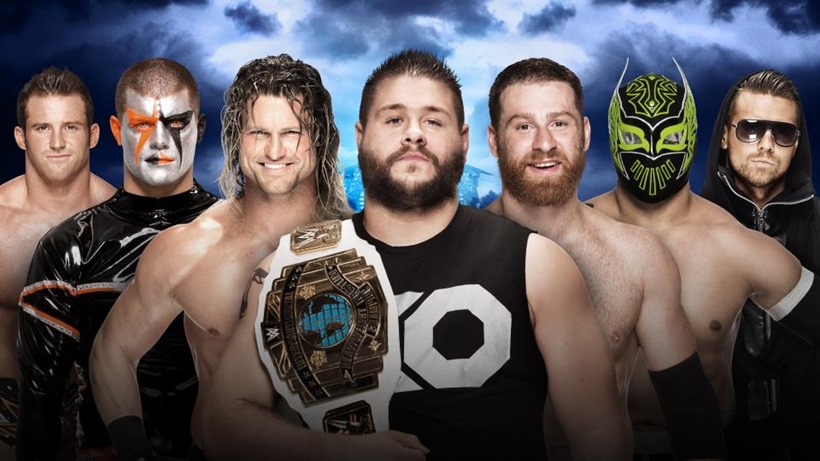 It's not easy being champion, what with every superstar on the roster looking to steal your gold away from you. But having all the contenders in one match on the same night? Kevin Owens may have a serious challenge on his hands. There's no running away from this fight however, as this is a ladder match. The rules are simple enough: Get a ladder, climb it and grab your championship.
But when you've got the likes of high-flyers such as Dolph Ziggler, The Miz,Kalisto and Sami Zayn all looking to achieve the same goal, even KO-Mania is going to have a hard time beating those odds. Kevin Owens wanted some worthwhile competition for his belt. Well be careful what you wish for, as that request just got approved with some extreme rules.
AJ Styles vs. Chris Jericho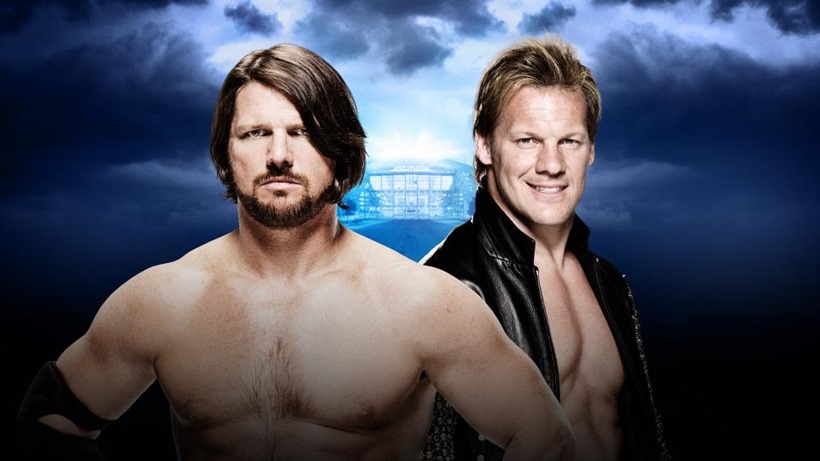 AJ Styles arrived in ahem, style, at the Royal Rumble this year. And when he teamed up with Y2J, it looked like the WWE had the best of the best combined into one tag team. Spoiler: Chris Jericho doesn't share the spotlight easily, and is more than happy to remind the WWE universe who the better wrestler of the pair really is. The mutual respect between the two is dead and buried, as AJ Styles and Chris Jericho look set to prove once and for all who the top dog really is.
André the Giant Memorial Battle Royal – 20-man Battle Royal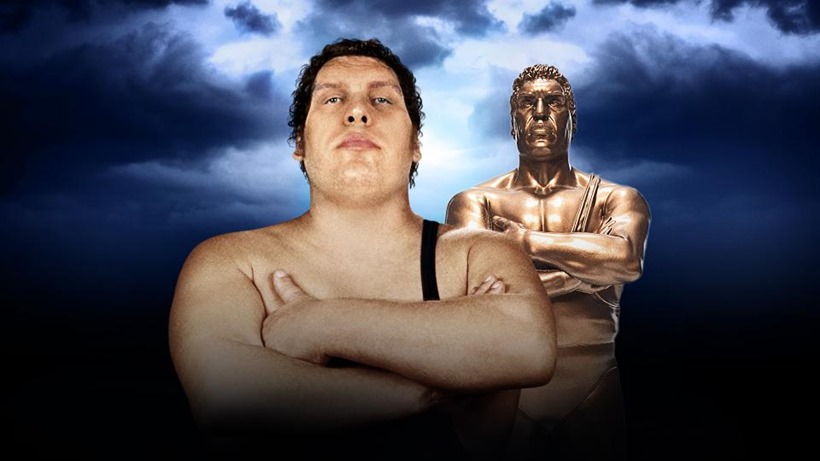 The Andre the Giant legacy lives on! This year amrks the third over-the-top-rope battle royale, as the best way to remember a 7-foot-4, 520-pound titan is to have 20 superstars go at each other until only one is left standing. The only way out is over the top rope, and superstars such as the Big Show, Kane, Goldust, Mark Henry and Bo Dallas will all ahve their work cut out for them once all 20 wrestlers are in the ring at the same time.
The New Day (Kofi Kingston, Big E and Xavier Woods) vs. The League of Nations (King Barrett, Sheamus, Alberto Del Rio and Rusev) – 3-on-4 Handicap match
I hope you've had your Booty-Os! Having feuded for months now, the League of Nations is looking to send a definitive statement to massively popular New Day. The numbers game may be in their favour, as the team of Kofi Kingston, Big E and Xavier Woods have to deal with the extra muscle of King Barrett, Sheamus, Alberto Del Rio and Rusev in a handicap match to be crowned the dominant team in the WWE today.
Last Updated: April 1, 2016