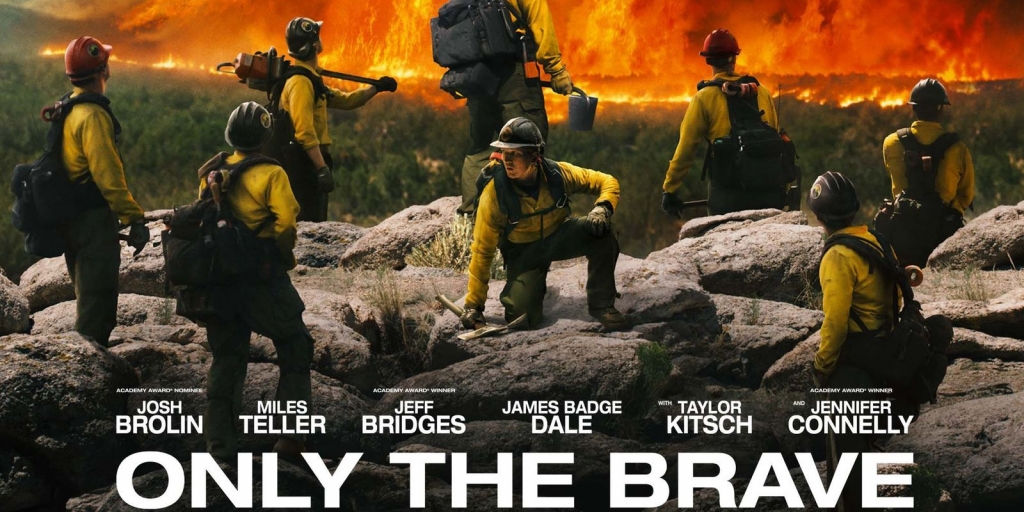 Last week our friends at Times Media Films offered our readers the chance to attend a screening of the rather good (91% on Rotten Tomatoes) Only the Brave. The movie is based on the real-life story of an elite group of firefighters and the dangers they faced. I must say I did not expect it to be so damn good and moving. Here's my review that starts with no spoilers, but then heads into spoiler territory. Don't worry I do warn you when I am about to! If you don't want to watch, have a read below on what our readers thought. Thanks to those who sent in their comments and thanks again Times Media Films!
Christo Kruger – "Amazing, heart-wrenching masterpiece that is way better than you think it's going to be. Can't even choose a standout actor as everyone nails their parts, 9.5/10"
Birgit Ottermann – "Only the Brave is a great movie with a strong ensemble cast. It's a drama that really moves you, but there are also some wonderful light moments. My mind keeps going back to the movie. A great tribute to 19 brave firefighters. 8/10"
Glenn Runnalls – "The performances and production values in this true(ish) story are all top notch about a bunch of hot shots that fight wild fires on the front line. I found myself wanting to know a little bit more about firefighting as may times you just watching a bunch of guys scrapping the ground with a redneck hoe but, ultimately, it is enjoyable and worth a watch. 6/10"
Cody lee Oostendorp – "I felt that the movie dragged in the beginning, but overall the movie was well put together with a little laughter in there. 8/10"
Cammybuu – "Heart gripping and morally good. Shows that you can turn your life around if you want to. 8/10″
Werner VanAss – Though it was slow in the beginning we enjoyed the movie. 8/10"
Frances Lombard – "Brilliant movie,  as a volunteer on the fire line myself. 9/10"
Jonathan Schutte – "A really good movie starring great actors who fit their characters to a tee. Fun, inspiring and emotional, it's a definite must see. Such an awesome movie! Seriously considering watching it again in the cinema sometime… 9/10"
Trevor Davies – "Only the Brave is a disaster movie that's a celebration of life, and a touching tribute to the men who died fighting to save others. 7.5/10"
Only the Brave is out in cinemas right now. It is directed by Joseph Kosinski (Oblivion, Tron: Legacy), with the script by Ken Nolan (Blackhawk Down) and Eric Warren Singer (American Hustle), and stars Josh Brolin, Miles Teller, Jennifer Connelly, Taylor Kitsch, Andie MacDowell and Jeff Bridges.
Last Updated: November 9, 2017