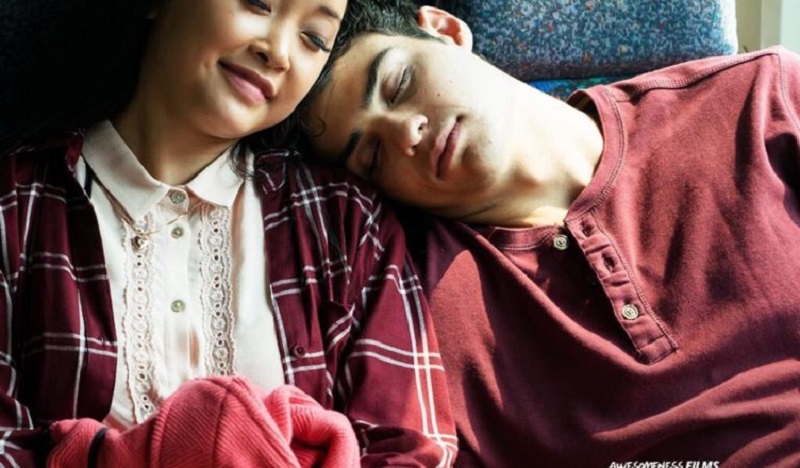 As a writer, I can relate to people feeling more comfortable writing down planned interactions with people than having actual interactions with people. It's the only way to convince yourself you actually have friends. And unlike real friends, these ones actually like you. Which is the predicament that Lara Jean (Lana Condor) finds herself in with this new Netflix movie To All The Boys I've Loved Before.
Based on the popular young adult series of novels by Jenny Han and adapted for the screen by Sofia Alvarez, the series following the story of Jean, a high-school pupil who writes private letters to the boys she has a crush because she's too shy to approach them. Problem is, on the list of crushes is her sister's boyfriend (Israel Broussard), which makes things particularly complicated when the letters mysteriously get discovered and get sent to each of the recipients. Joining the cast is John Corbett who plays Lara's overly permissive father.
This is the mind of movie that clearly looks to play to its young adult audience and so really doesn't appeal to me at all. While it looks like it may have some entertaining moments I cringed quite a few times just watching the trailer in the silliness of it all and while I have no doubt this is a movie that will certainly appeal to younger audiences, it just doesn't do it for me. Still, I didn't think a movie based on sparkly vampires could've been a success, so what do I know.
To All The Boys I've Loved Before is directed by Susan Johnson and interestingly produced by Will Smith's Overlook production company who picked up the rights to adapt the novels way back in 2014. It's the same partnership which brought Bright's to Netflix early this year and proved to be a big hit for the network – at least based on viewer numbers rather than critical ratings. I wouldn't be surprised if this movie takes the same route and proves to be a frustrating one for critics to get through, but will appeal to its target market well and be a success anyway.
Netflix has not announced when To All The Boy's I've Loved Before is releasing, though with the trailer now out, its release can't be too far out.
Last Updated: July 30, 2018