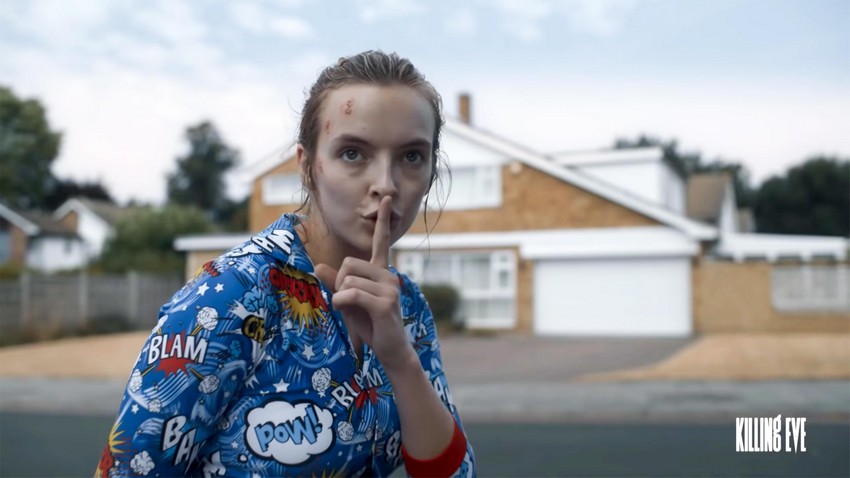 I would like to consider myself a reasonably intelligent person, but sometimes I can be a real bonafide dumbass. Case in point: When I was hearing all the hubbub surrounding Killing Eve early last year and decided to completely ignore it. Welcome to Idiotville. Population: Me.
Then last month the show and star Sandra Oh were both nominated for Golden Globes – with Oh walking away with her prize for a powerhouse performance – and I finally decided that maybe I should see what the fuss was about. My wife's been a huge fan of Oh since her Grey's Anatomy days (she even has a mug from her best friend that reads "You're the Christina to my Meredith") so she joined me as I spun up the old Hulu and gave this thing a whirl. Four hours later we were still watching. Damn, the people were right, this was damn good and we were thoroughly hooked on this story of Oh's deskbound MI5 agent Eve Polastri who becomes obsessed with catching the mysterious Villanelle, breakout star Jodie Comer's utterly psychotic assassin killing her way across Europe as part of some grand and nefarious plot.
Part spy thriller, part comedy, part twisted romance, Killing Eve was like nothing else out there as showrunner Phoebe Waller-Bridge (Fleabag) kept you guessing at every turn. Comer's Villanelle, in particular, was a treat to unravel with her surprising kookiness, her character always bobbing when you expected her to weave. Across 8 fantastic episodes, filled with betrayals, vicious kills, oddball humour, outfits to die for (sometimes literally) and Oh's now iconic mane of hair, Killing Eve offered some of the best television around. And now, after a shocking finale in which the cat and mouse game between Eve and Villanelle finally came to a head, Killing Eve is back for another season and we have the first trailer to check out below!
Firstly, releasing this trailer on Valentine's Day with the leads' twisted relationship was a genius move, not to mention employing a creepy rendition of Robert Palmer's 80s pop banger Addicted to Love. Secondly, showrunner Waller-Bridge has reportedly handed off a fair bit of the writing duties to additional writers for these new episodes, but from this brief snippet it doesn't look like they've missed a beat.
And lastly, I am not going to be an idiot again! When Killing Eve returns for a second season on 7 April, you can be damned sure I'm going to be there to watch it!
Last Updated: February 15, 2019