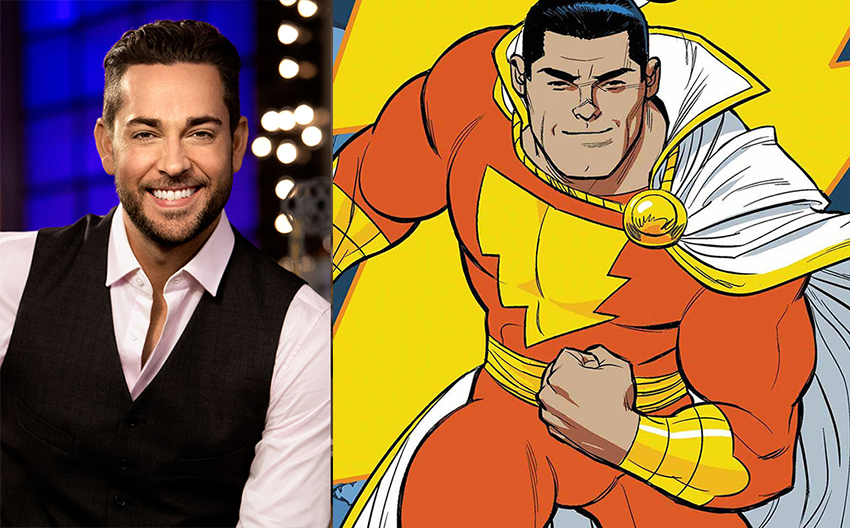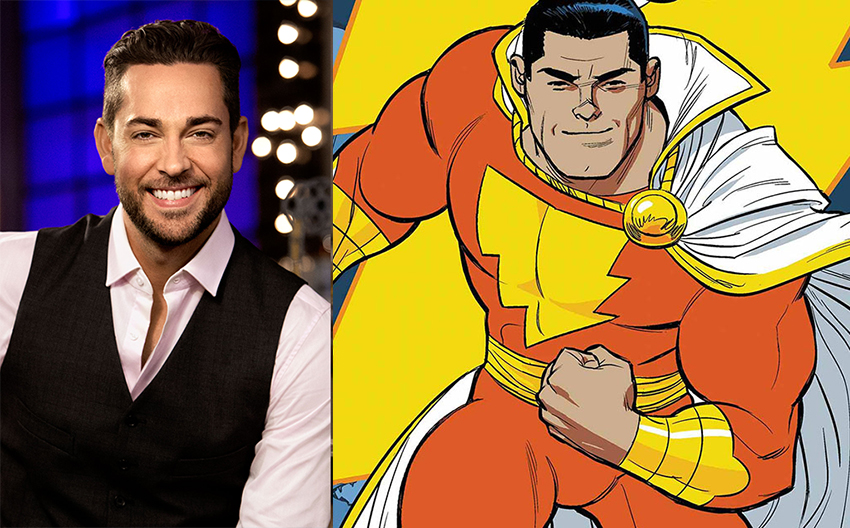 He may have started off his career as a mere tech nerd, but Zachary Levi is now set to become "Earth's mightiest mortal". THR reports that the 37-year old Chuck star has been cast by Warner Bros. star in the DC Comics adaptation of Shazam! Levi would play the titular adult superhero, who is actually the superpowered alter-ego of 10-year old Billy Batson, who has yet to be cast.
In the comics, Batson is just an ordinary boy from a large extended family who gets chosen by the ancient and powerful Wizard, one of seven beings who control all magic in the DC Comics universe from a place known as the Rock of Eternity. When he shouts out the name "SHAZAM" – this was originally said to be the Wizard's name, but that was changed – Billy is transformed into an adult man and gains superpowered gifts drawn from seven mythological figures, the names of which align with the letters of his name. Originally these powers were the wisdom of Solomon, the strength of Hercules, the stamina of Atlas, the power of Zeus, the courage of Achilles and the speed of Mercury. Over the course of many DC Comics universe reboots, those gods have been retconned several times as well as the changing of the character's name from the original Captain Marvel to Shazam for obvious reasons.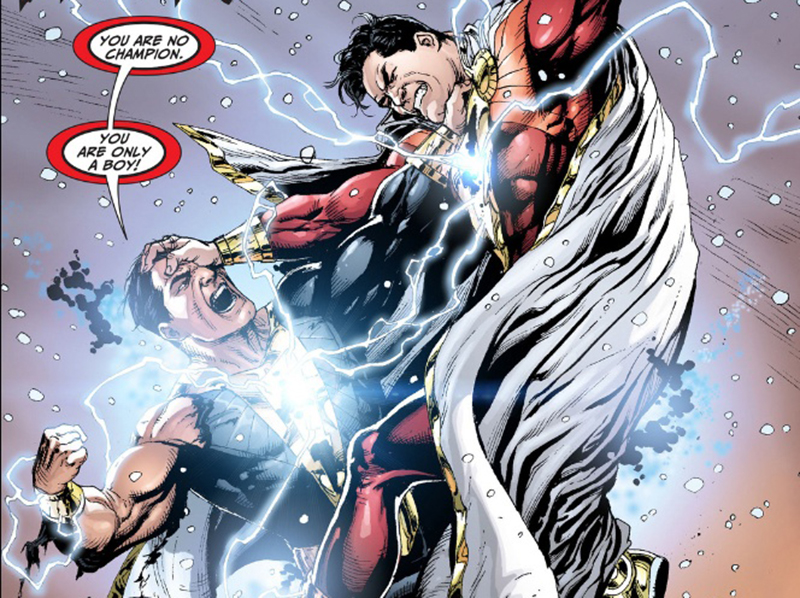 A Shazam! movie has been in the works for ages already, even before WB finalized their plans for a DC Comics cinematic universe. Dwayne "The Rock" Johnson been attached for the longest time to play Black Adam, Shazam's arch-rival who in the comics was the first choice of the Wizard but who used his abilities in immoral ways and was thus cast out. It has previously been confirmed though that Black Adam would not be appearing in Shazam!, but rather that Johnson would first star in his own solo movie focused on the anti-hero before the two meet further down the line.
Director David F. Sandberg has been tapped to helm and comes with a lot of momentum after the back to back successes of Lights Out and Annabelle: Creation, but it will be interesting to see how he makes the genre transition from horror to comic book blockbuster. With Shazam! being pegged as the next film to enter production after the currently shooting Aquaman, it is expected that Sandberg will get cameras rolling in January/February 2018. That's not a lot of time for a movie that just has a single casting right now. Besides for the role of the young Billy, a new lead villain still has to be cast – with Black Adam out for now, it's a safe bet that Sandberg and co would look to Dr. Sivana, Shazam's only other really famous nemesis. Just throwing it out there, but Jackie Earl Haley would absolutely kill it in the role!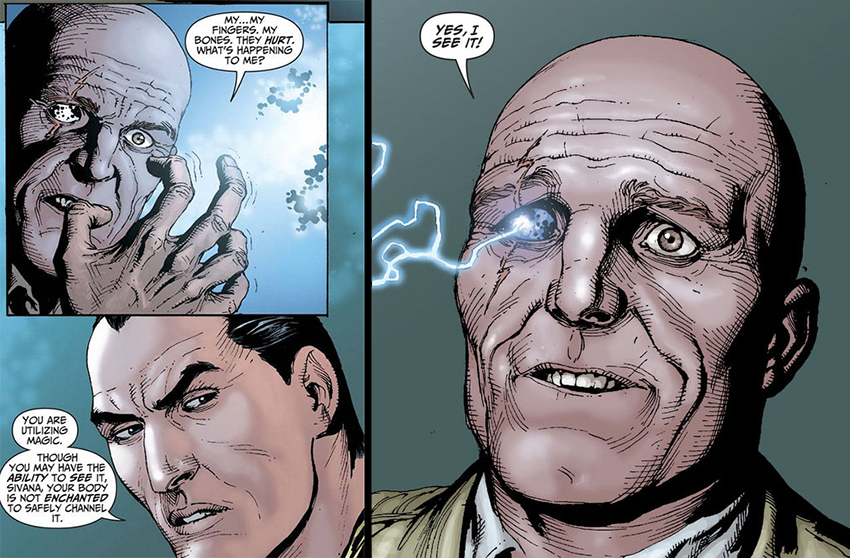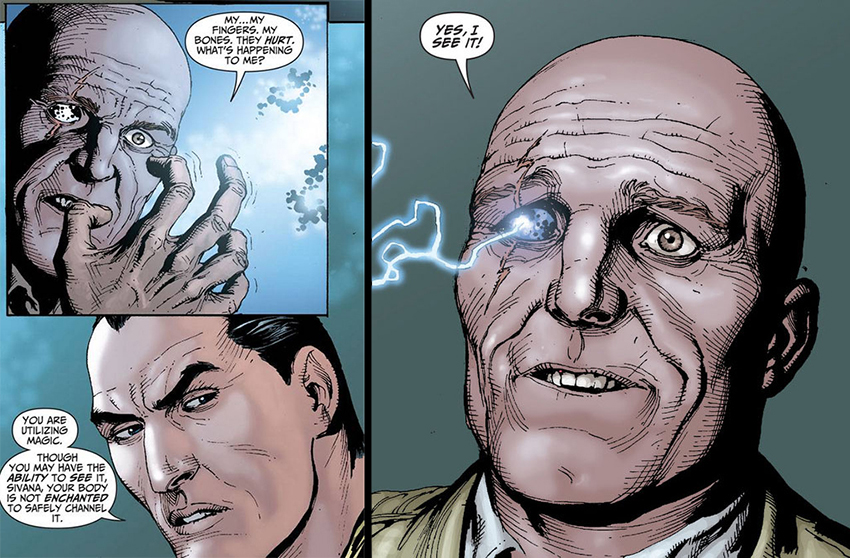 As for playing Shazam, Levi is actually a very interesting choice. The actor is definitely going to need to bulk up to portray the character accurately, but he doesn't have a lot of time to do it in. Physique aside though, this might be some inspired casting as Shazam is a bit of a goofball despite his immense power. Under all that muscle and magic lightning, he is after all still just a young boy who has not even gone through puberty. Levi should be able to nail that goofy man-child vibe. He's also no stranger to comic book movies, having portrayed Fandal in Marvel's Thor movies.
With the clock ticking now, and the biggest casting out of the way, you can probably expect a whole lot of Shazam! announcements over the next few months.
UPDATE: Since the time of writing this article, Levi has now responded to the casting with an Instagram post in which he shows off some fan-created art of him as Shazam courtesy of BossLogic, and reveals that he is "honored and greatly humbled" to be cast and that he will indeed be "in the gym for the rest of forever". Also, did he just take a shot at Marvel Studios?
Last Updated: October 30, 2017